One of my favorite weekly rituals has us heading over to our favorite dog park located in Rowayton, CT, a 1.4 square mile coastal village in Norwalk that juts out into the Long Island Sound.  It has the feeling of a small New England fishing village with the sophisticated convenience of being only 40 miles from NYC. Our outing always starts with a quick stop to Rowayton Market to grab a cup of coffee and ends with a walk around Crescent Beach Rd. You could spend a day or a lifetime in this sweet little peninsula. It's easy to see why.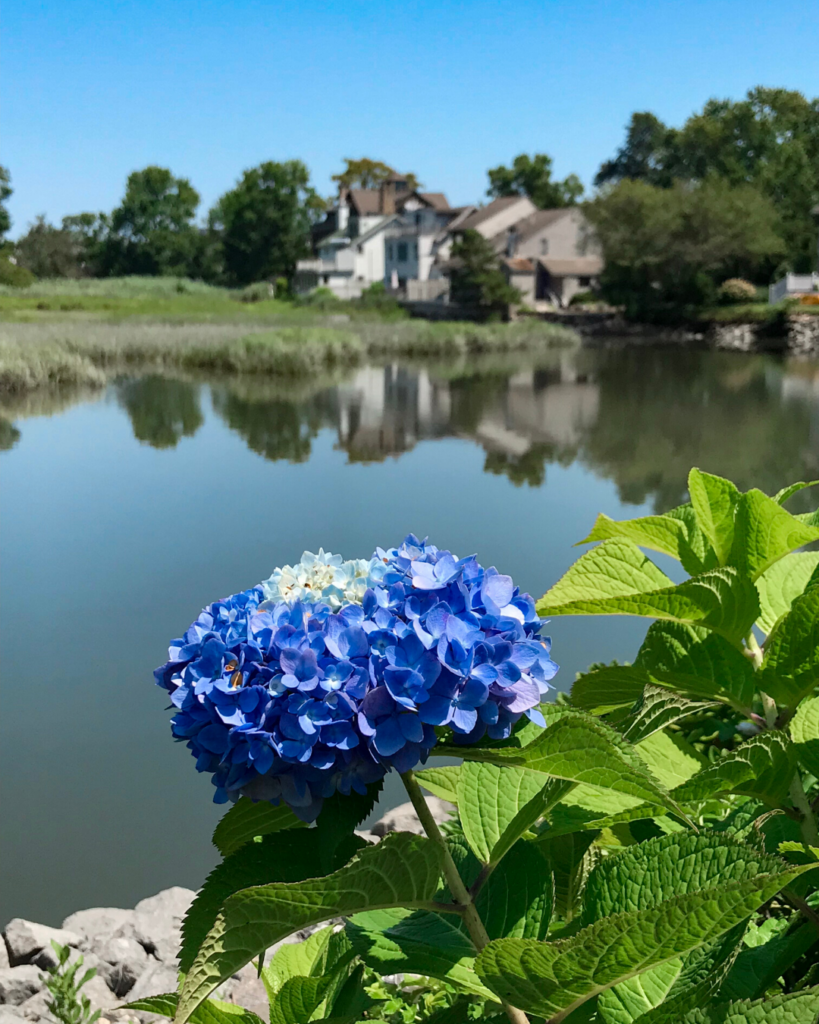 The Main Street is brimming with just enough conveniences to keep you from heading into neighboring Norwalk and Darien for the basics – the local market Rowayton Market has a prepared foods selection for any time of day and the cafe features a back deck overlooking Five Mile River.  Chou Chou boutique has a great selection of women's shoes and clothing, while Seaside Delights is a fun coastal gift and apparel shop. There is a hardware store, post office, wine store, Core Pilates, and it seems like no matter what time of day it is, you can be sure to run into your neighbors. It is Main Street USA at its best.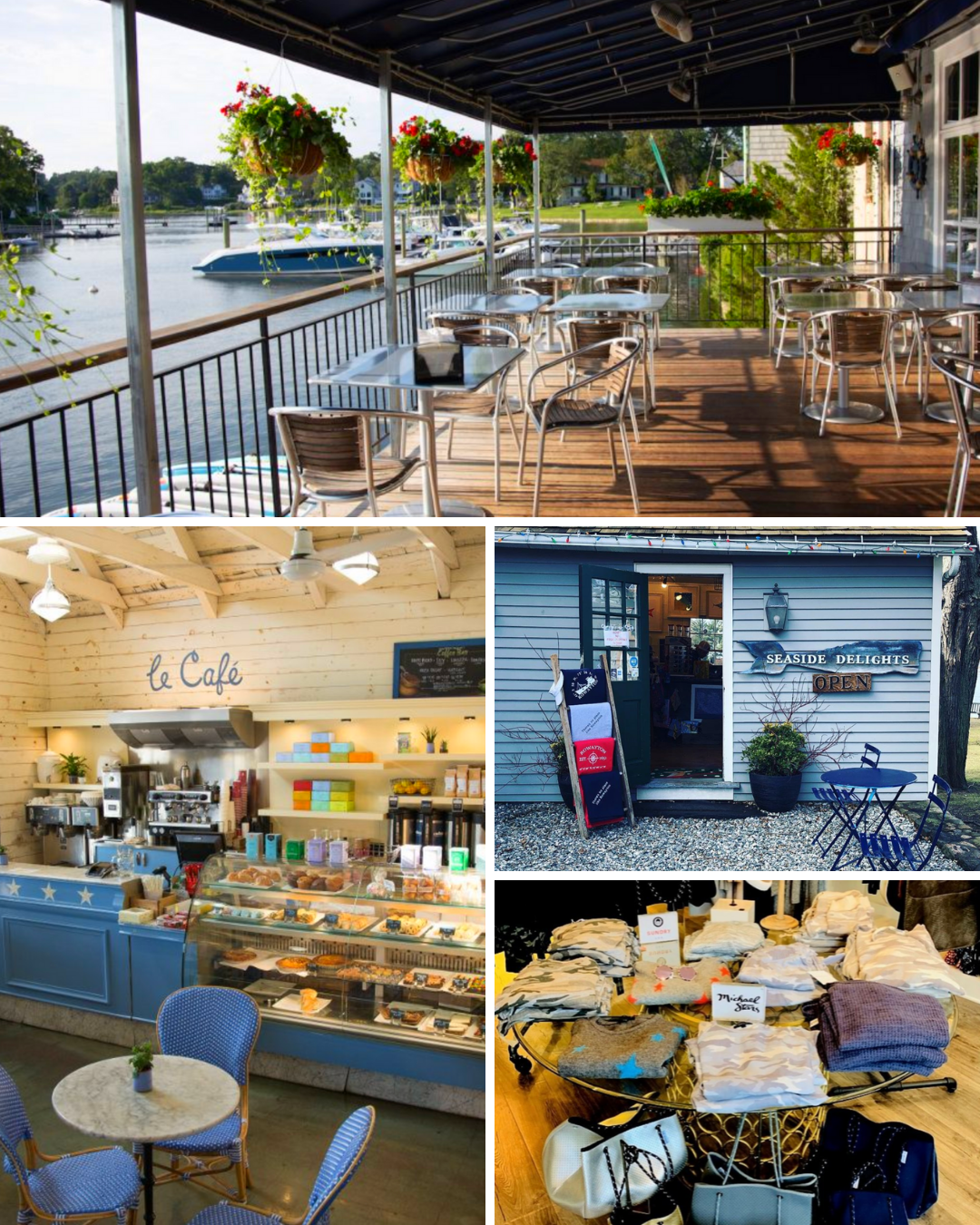 There are plenty of places to eat, from casual, like Rowayton Pizza and Brendan's, to classic – Rowayton Seafood is a local favorite, and people drive from all over Fairfield County to enjoy their amazing menu of fresh seafood. They also have a market that sells everything that swims and a seasonal outdoor deck. For a traditional Sunday Brunch – Sails Bar and Grill is another popular spot.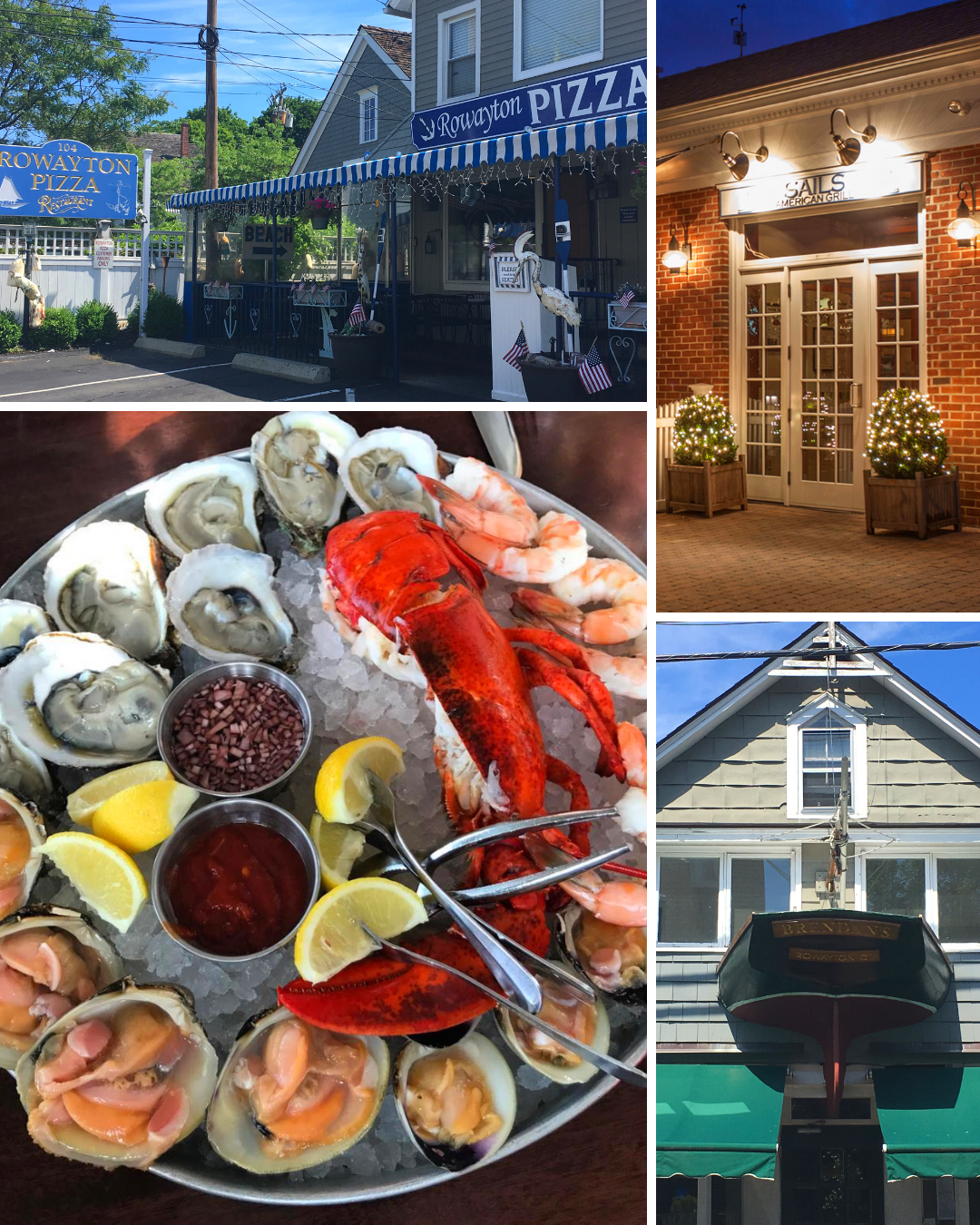 This is a true walking town and there is plenty to see while casual cruising along the streets. The dog park is our favorite fenced in park in the county (we have a runner so a fence is crucial for our pup to stay put). There are several private clubs like Roton Point, the Rowayton Library is the absolutely cutest I've ever seen, and there is no shortage of waterfront roads to meander and soak in the Sound and the sunshine. Our favorite is Crescent Beach Road – every season the association changes out their flower pots on the beach and I have loved photographing them as they are changed over.  There are little treasures down every street and it is easy to think you had to take a ferry to get here.
There is no shortage of gorgeous architecture. The streets are a mix of classic cape style cottages and elegant waterfront homes. There is a trend towards stone and second floor terraces on a lot of the homes along Crescent Beach Rd, and the flower box game is very strong. If you're sold on staying for good, , there are several real estate offices back on the avenue including Compass, Houlihan Lawrence, William Raveis and William Pitt Sothebys.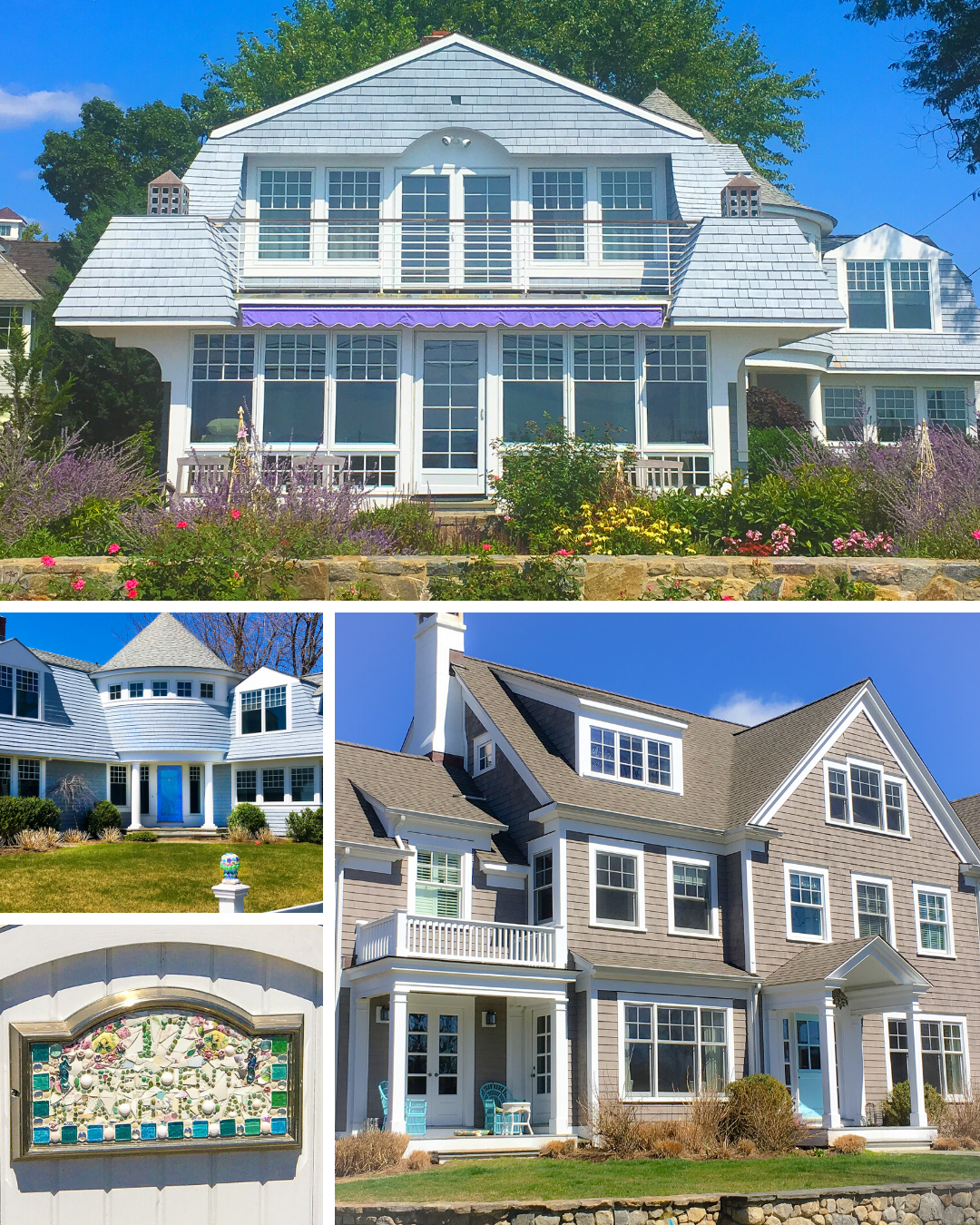 scroll the complete gallery