BEHIND THE BRAND | DAWN NANTUCKET
A New Dawn on Harbor Square
Located just steps from the ferry and the heart of Main Street, DAWN, a new  boutique at 2 Harbor Square on Nantucket, brings a fresh take on the Nantucket shopping experience. The open and airy shop features a selection of Men's, Women's, Home + Gift that are lovingly curated from over 100 brands, including Miguelina, AGOLDE, James Perse, PAPER London, Montce Swim, Garrett Leight, Janessa Leone and William Yeoward, just to name a few. We caught up with the shop's owner, Allison, to find out what inspired her store and what shoppers can look forward this summer season and beyond.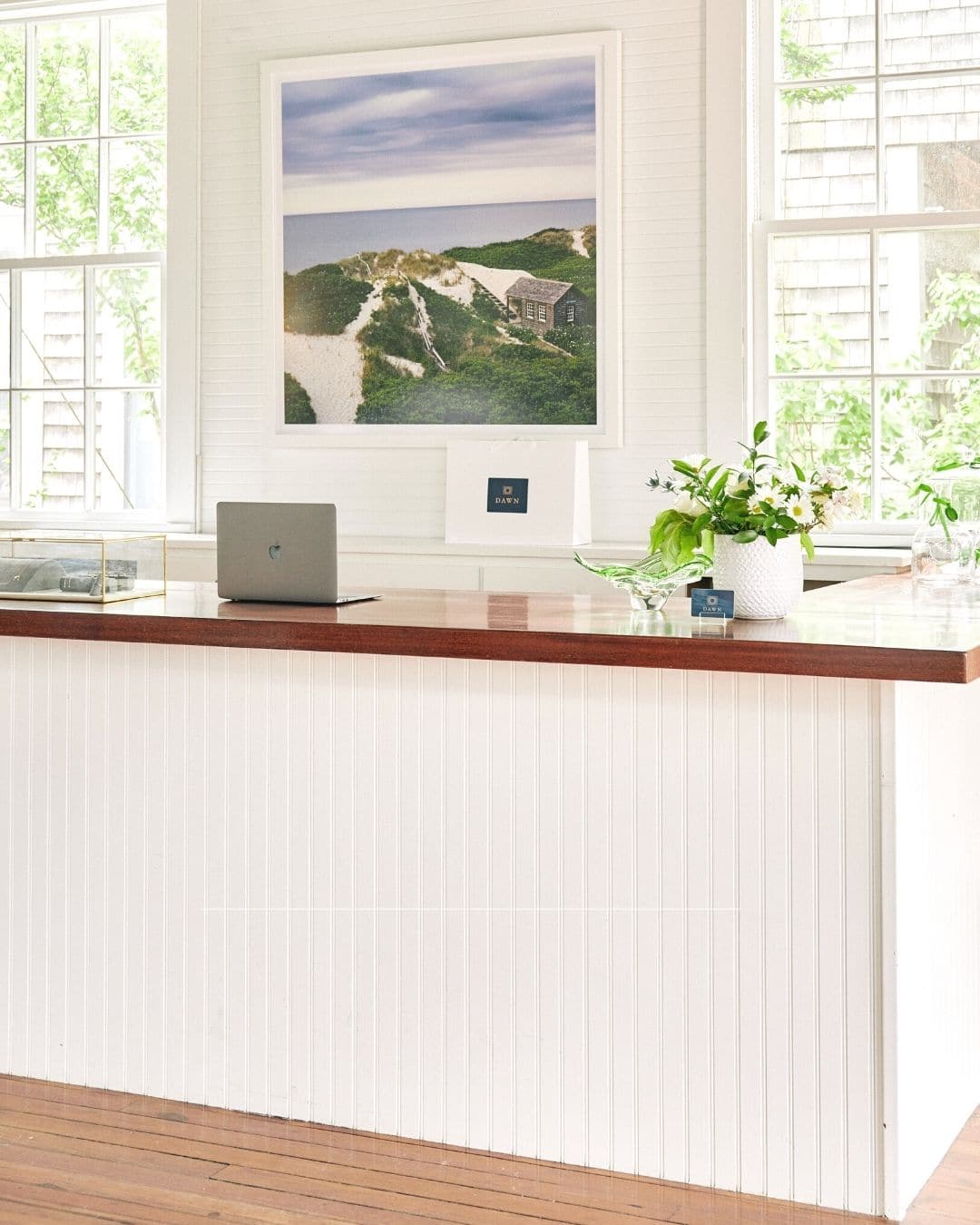 BEHIND THE BRAND | DAWN NANTUCKET
SI: Allison, please tell us what was the inspiration for the shop and who is "Dawn?"
DAWN: Nantucket has always felt very special to me. I grew up coming here with my mother and fell in love with the island and the community. For as long as I can remember, it's been a goal of mine to have a store here and i'm so excited to say that dream is finally a reality. Throughout the many years of visiting Nantucket, and in the years since living on island for the summer, I always had in the back of my mind, the goal of having a business on the island and becoming an active part of the community. 
Dawn

 is my mother and the idea of naming the store after her came to me instantly. She is my hero and the reason that I began coming to Nantucket. Her unwavering support made the shop possible. The name also signifies the beginning of something new, which is exactly what the shop is, a new business and new adventure, but more so a new way to connect to Nantucket and become a fabric of the community that has given me so much over the last 30 years.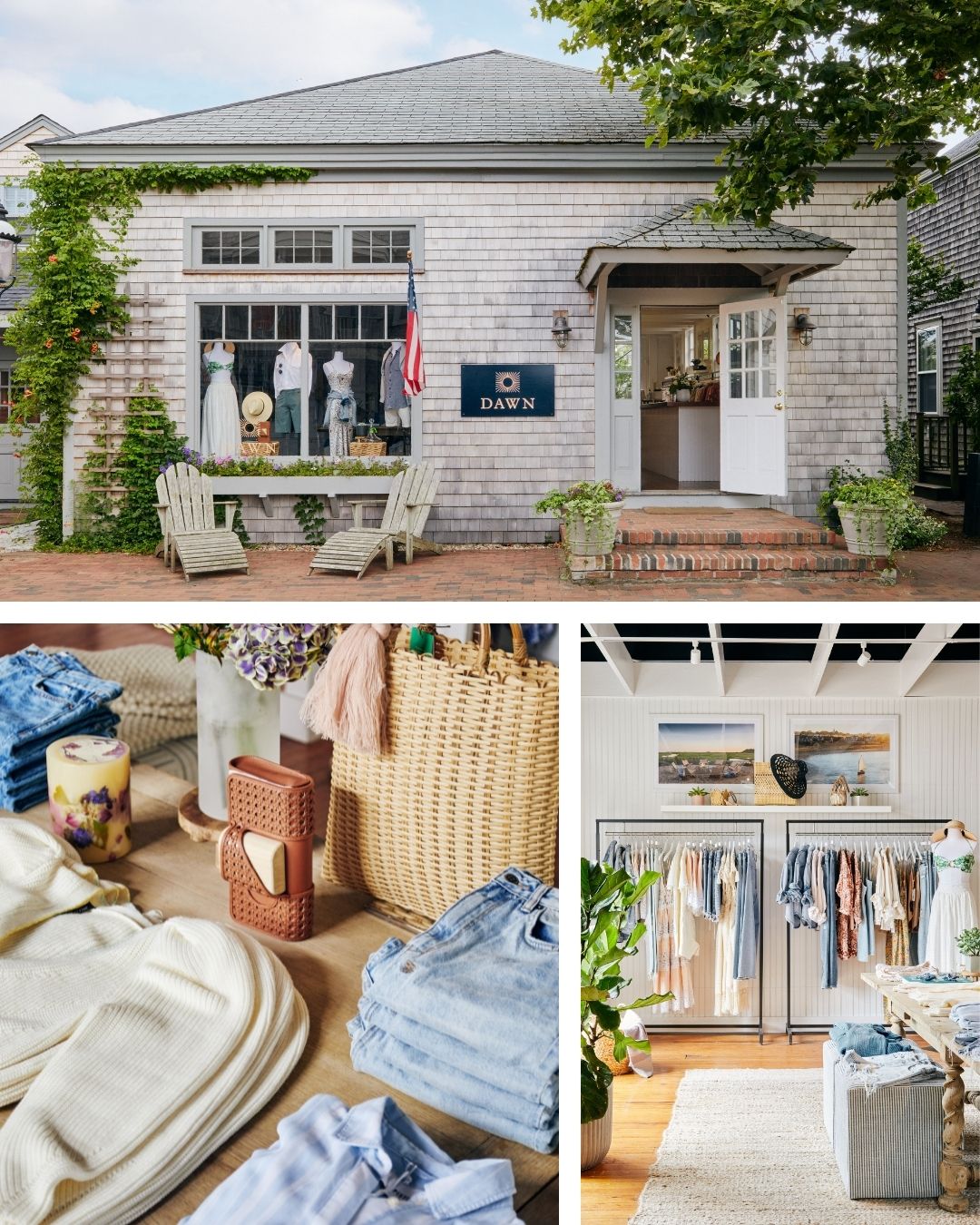 BEHIND THE BRAND | DAWN NANTUCKET
SI: What made you choose Nantucket? Or did it choose you?
DN: I suppose I would say Nantucket chose me and then I have chosen it. Nantucket chose me when I was first introduced to the island in 1988 as a toddler joining my mother on a business trip. I'm originally from the suburbs of Boston, so there were many trips to the island with her throughout my childhood after that initial visit. Then, starting the summer heading into freshman year of college I started to spend summers living and working on the grey lady in both retail and hospitality. These young adult years spent exploring the island, making many new friends and creating lasting memories are some of my most cherished and I believe that's when I transitioned to choosing Nantucket. Though life and work after college brought me to New York and then on to Los Angeles, I continued to return each season. Then in 2016 I purchased an old 1860 Captain's Home in the heart of the Historic District and thus began the start of making the dream of Nantucket being a permanent part of my life, a reality. That same year I had my first date with my now husband at Christmas Stroll, he proceeded to propose exactly two years to the day later, complete with me wearing my appropriately themed reindeer antlers. As one might guess, we chose Nantucket again and were married on the island at the First Congregational Church in the fall of 2019. Now, as a family, along with our golden retriever puppy Ellie, we continue to choose Nantucket as a place to work, play, relax, celebrate, laugh and be thankful for. It's exciting every morning to open the door to the shop and welcome visitors and the community alike.
BEHIND THE BRAND | DAWN NANTUCKET
SI: How has the island influenced your style and aesthetic?
DN: We try to carry styles that serve you throughout your day on Nantucket. Whether that is a great lounge set to stroll into town in for coffee, a suit and casual throw on piece to bring you from the beach to the brewery, flat sandals for navigating our famous cobblestone streets, dresses and linens that take you out to one of our many fabulous restaurants or a great pair of jeans and a tee for backyard bbqs and cornhole games, we have you covered. These pieces hopefully reflect the casual elegance and carefree magic of Nantucket that has always been special to me.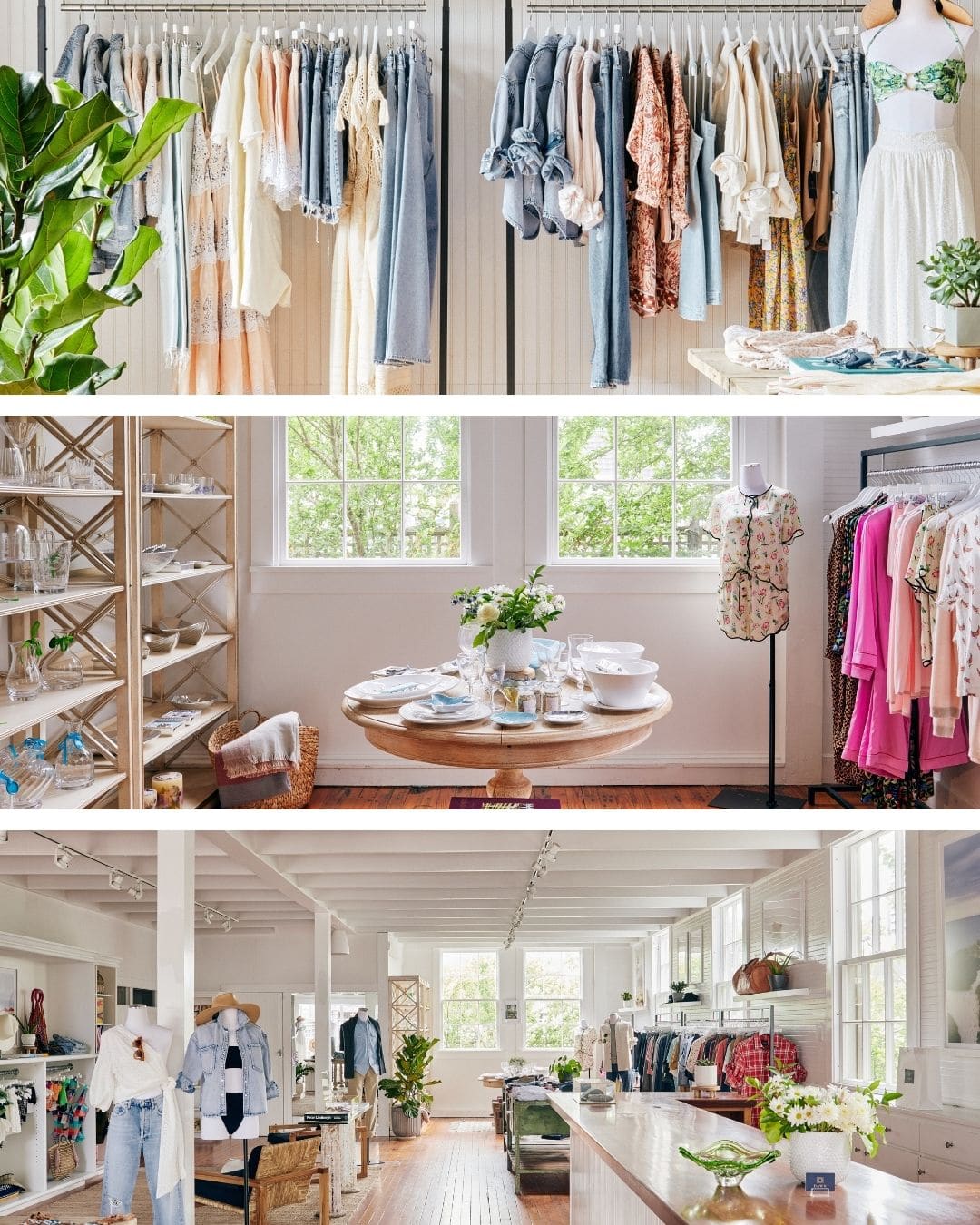 BEHIND THE BRAND | DAWN NANTUCKET
SI: What are your best sellers; what brands do you showcase; any plans on private labeling?
DN: Women's Denim is a big category for us and we are continuously restocking these widely popular denim shorts and pants from AGOLDE and GRLFRND. 
We saw multiple pre-sale sell outs of our new vendor v. chapman; her beautiful dresses sold out before they even arrived to our shop so we are excited to continue to develop that relationship and look forward to the new pieces to arrive live in the shop soon! They really can take you from date night, to summer weddings, and everything in between.
Our partnership with local jeweler Anna P Jay is also special, we sell her 14K gold collection as well as offer custom options for you to create unique pieces.  As we like to be able to offer something extra special to our customers.
Being in a seaside location with over 50 miles of shoreline we see our collections of swim and sunny accessories playing an important role as well – for women's swim we showcase several brands including Montce Swim, BOUND by bond-eye, Maygel Coronel, PAPER London, INC Swim, Laya and Mello Swim and for men we work with great brands such as Katin, Outerknown, Mollusk and Bermies. As it relates to sunny accessories Janessa Leone hats which provide UPF protection are a big hit and our sunglasses from Barton Perreira, Lapima and Garrett Leight are the perfect compliments.
For now, the most natural next step for us to further our collaboration with exclusive designs and pieces made especially for us such as the one with Slightly Choppy. We have not walked down the path of white labeling just yet, but it certainly isnt out of the question for us.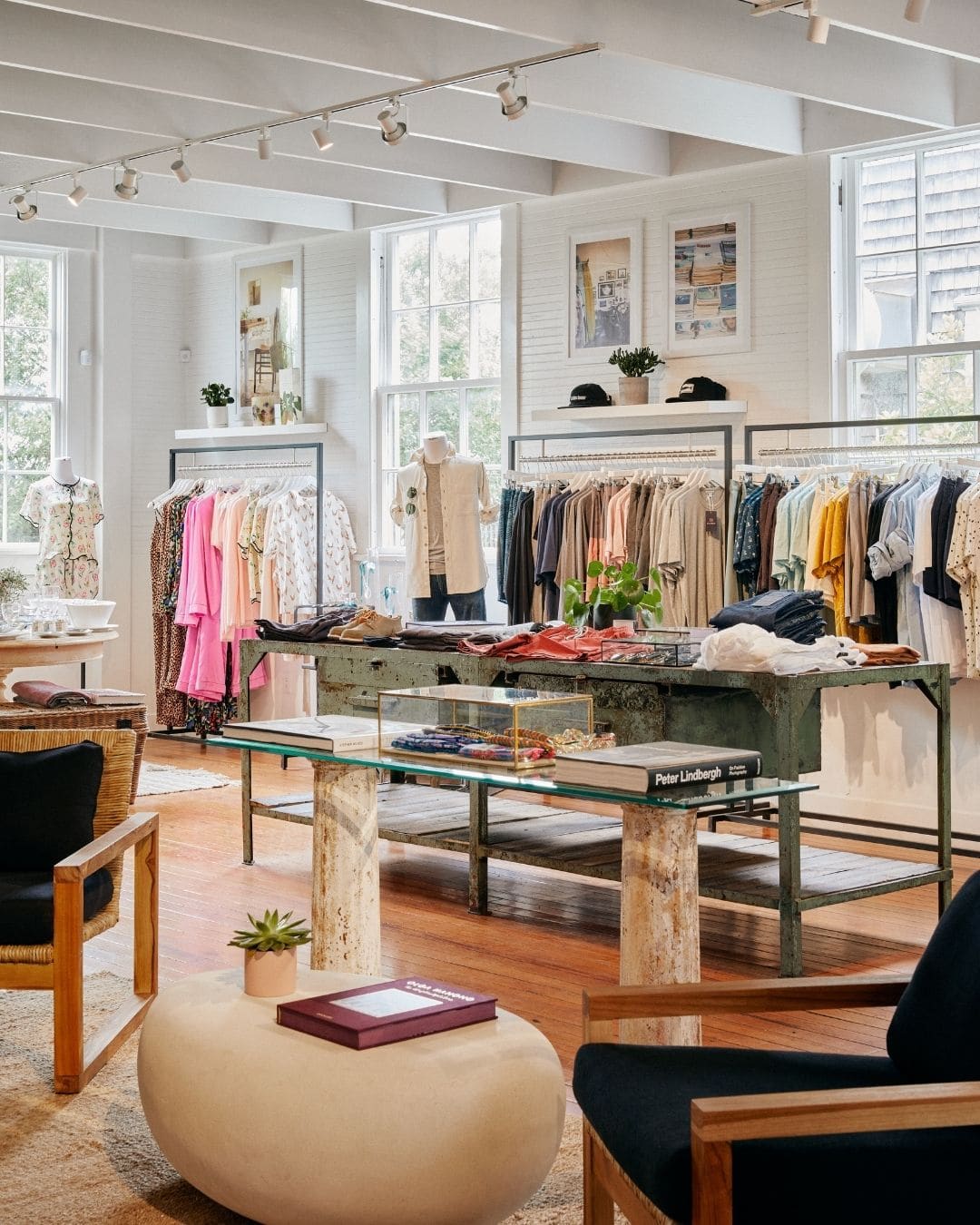 BEHIND THE BRAND | DAWN NANTUCKET
SI: How does your online store reflect the same look and feel or do you try different things out on the website?
DN: Our website is still very new, we just launched last October and given the shop is closed from mid-December until mid-April and we do not receive new product until March for the beginning of the next season, it has been just over the last several weeks that we have we been able to really enhance the offerings online and launch all the new products. As soon as we have imagery of a product we add it to our online inventory including offering pre-sale. So one should be able to shop nearly everything online that is sold in the shop. The online store should be a reflection of the brick and mortar and the site will continue to evolve and grow as we do. Many of our guests are visitors to the island, coming ashore sometimes for only the day, so we are glad that they can shop with us now anytime, anywhere, not just when they are on island. I know many times when I shop I don't buy instantly, I think on it and if it's still on my mind later on, I go back for it, but since we are in a vacation destination sometimes going back isn't an option but now online ordering from us is, so you can always come back and shop local.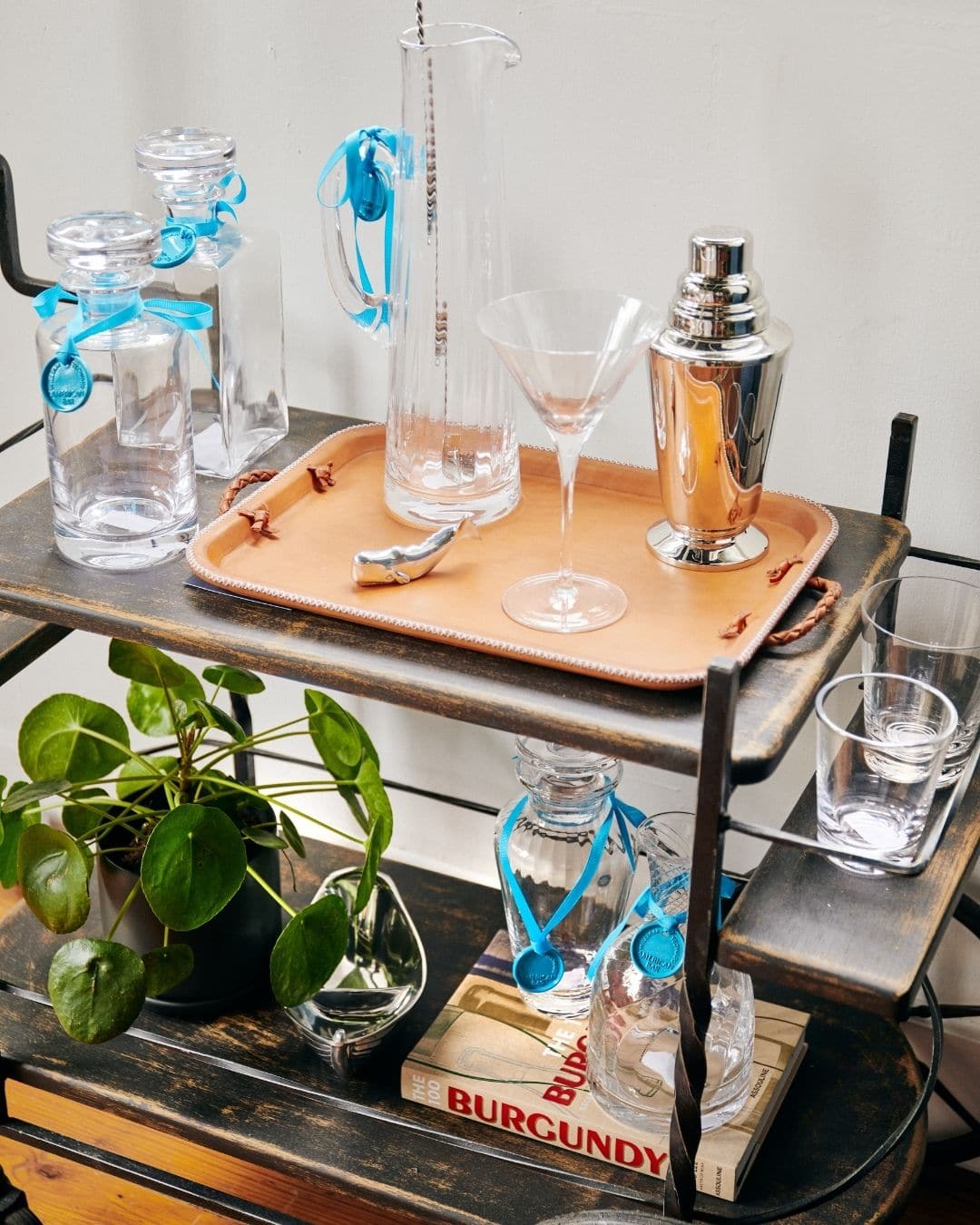 BEHIND THE BRAND | DAWN NANTUCKET
SI: Where do you see the business in 2 years?
DN: My hope is that the business will continue to thrive and bring on new brands as well as begin to host interactive events and trunk shows now that we are moving towards being able to do those things again. I aim to continue to strengthen our relationship with the Chamber of Commerce and other local organizations to support local Nantucket businesses and ultimately would like to partner with a charitable organization.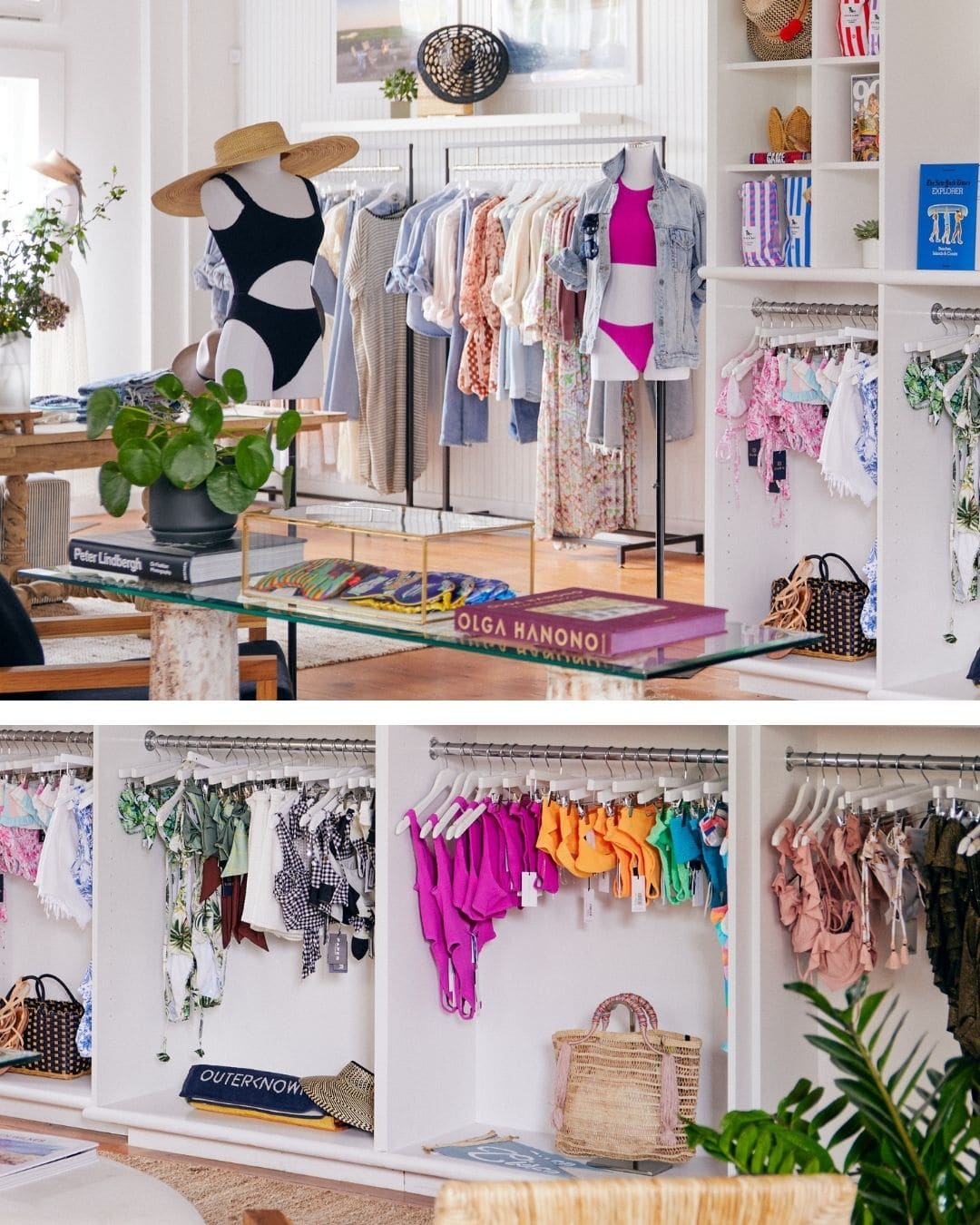 BEHIND THE BRAND | DAWN NANTUCKET
SI: What are you most excited about this summer?
DN: This summer will be our first full season, so I'm very much looking forward to welcoming in guests throughout May and June. We have also expanded the space to help showcase an additional 30+ brands and several new categories ranging from apothecary products such as sunscreen, lip balm, dry body oil, styling concrete and moisturizer to beach accessories such as umbrellas, beach blankets and mini teak tables.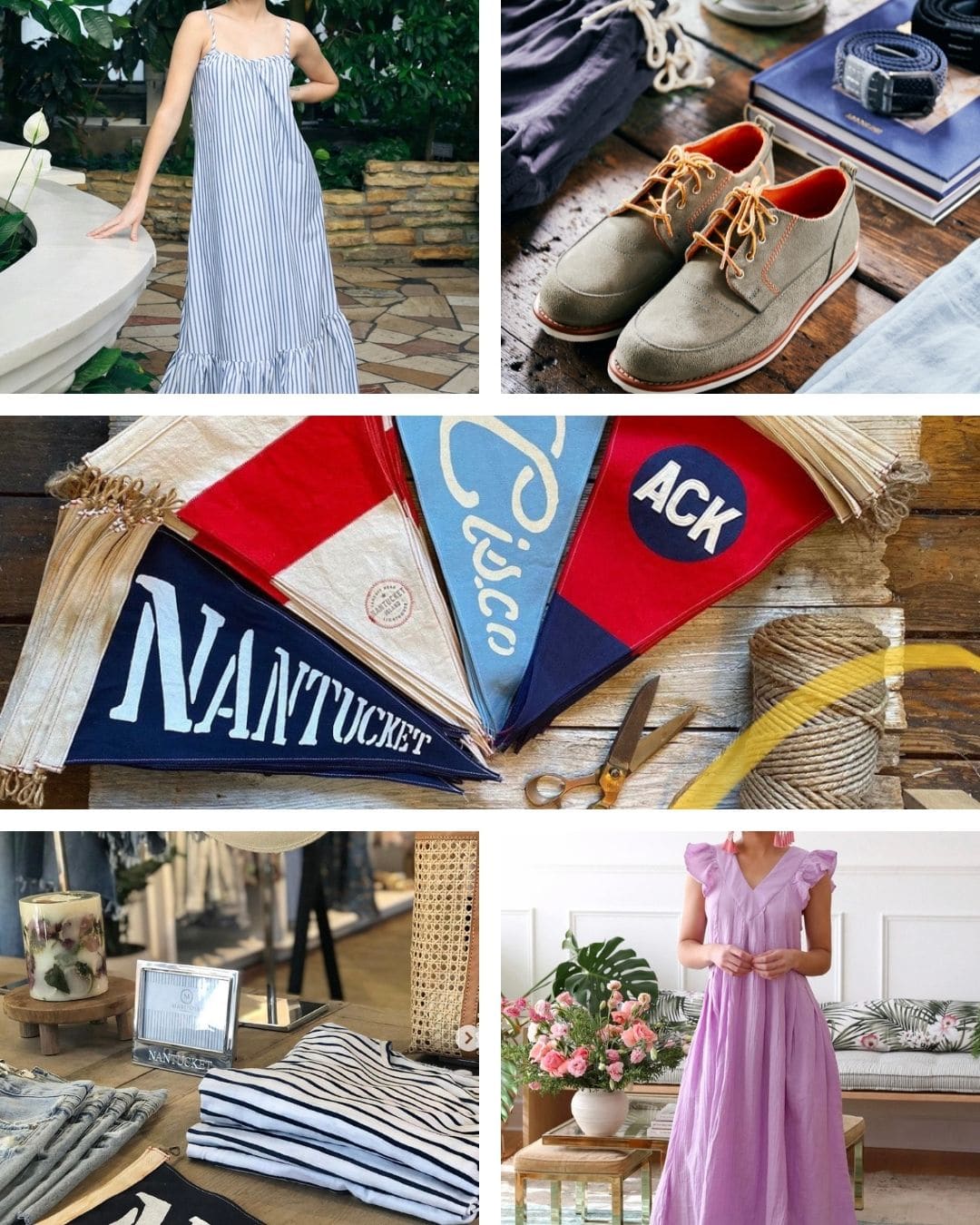 BEHIND THE BRAND | DAWN NANTUCKET
SI: Describe your perfect day on Nantucket
DN: This is almost an impossible question to answer – is it a beach day, a lazy Sunday, a day spent with mom – each has its own special set of go-to's and must-do's – if I had to choose, it would be a day spent packing up the car (this involves an elaborate checklist and usually multiple bags if you're with me), driving out onto the beach, spending the day with friends, grilling, watching a spectacular sunset and then building a bonfire.