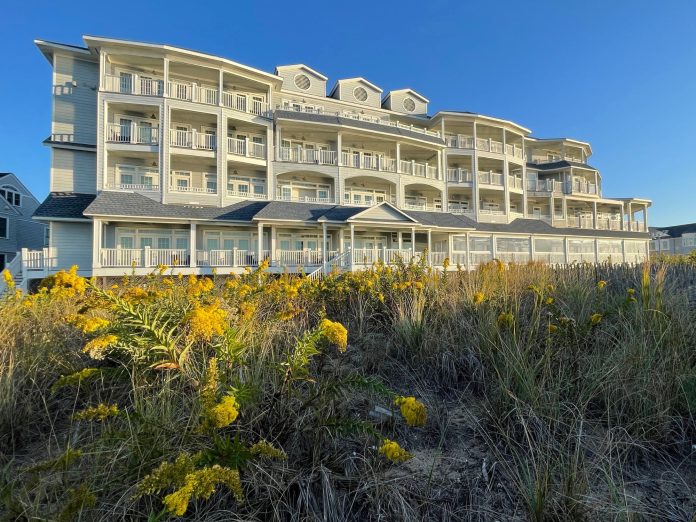 welcome to the shoreline of connecticut
If you're looking for a local luxurious beachside getaway, then Madison Beach Hotel should be at the top of your list. 
Nestled along the picturesque shores of Long Island Sound in the quaint town of Madison, Connecticut, the Madison Beach Hotel offers a delightful coastal escape that combines New England charm with modern luxury. With its stunning waterfront location, exceptional amenities, and warm hospitality, this boutique hotel has become a beloved destination for travelers seeking an accessible but tranquil retreat. Whether you're looking for quick overnight getaway, or a long and peaceful weekend trip, Madison Beach Hotel promises an unforgettable experience.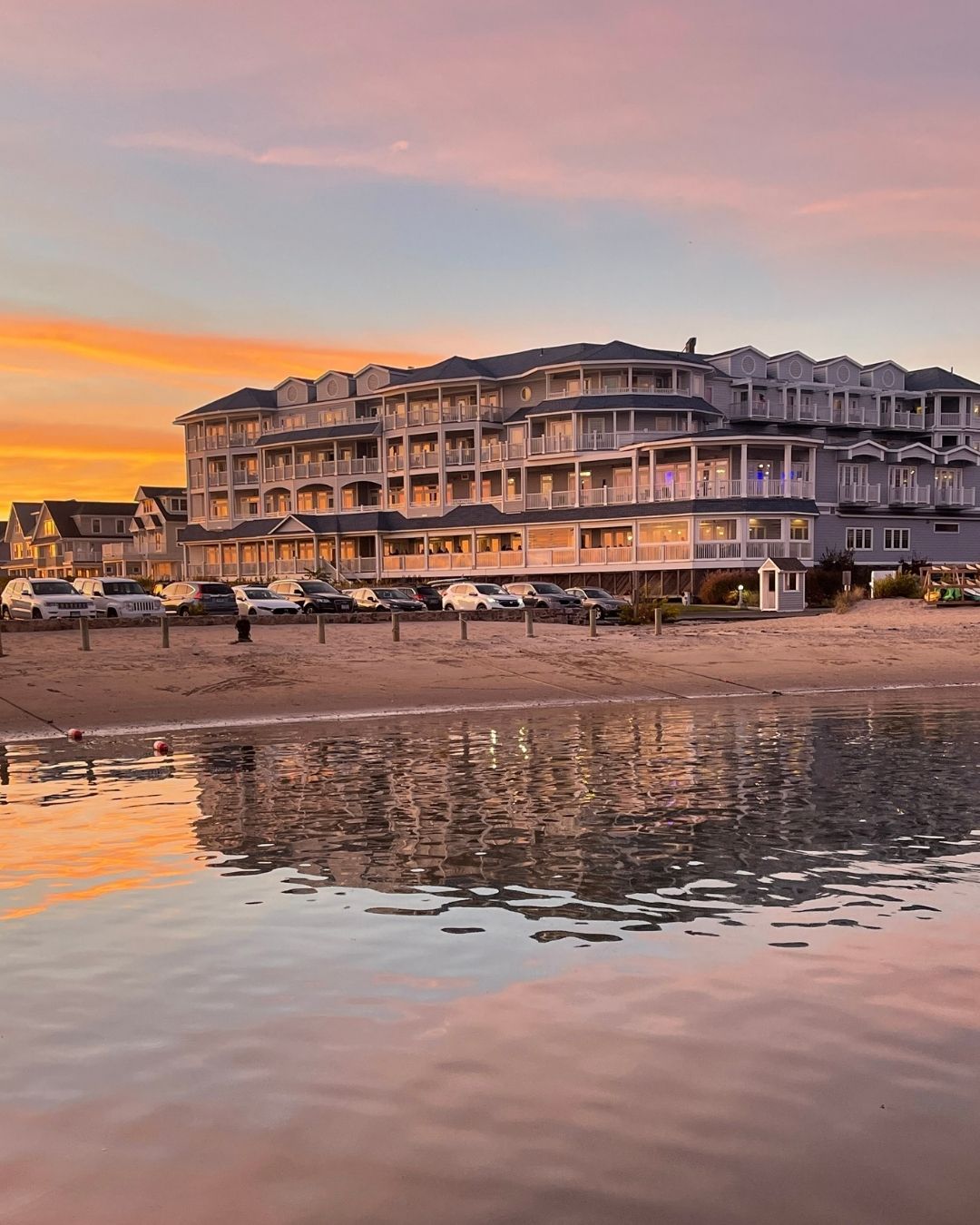 coastal elegance and comfort
The Madison Beach Hotel showcases a timeless elegance in its design, with coastal-inspired decor that reflects the beauty of its surroundings. The hotel features 32 well-appointed guest rooms and suites, each designed to provide a comfortable and relaxing atmosphere. From plush bedding and spacious bathrooms to private balconies offering panoramic water views, every detail is carefully considered to ensure a truly indulgent stay.
waterfront gourmet dining
Dining at Madison Beach Hotel is an experience to savor. The Wharf Restaurant, perched above the picturesque Long Island Sound, takes you on a culinary journey through locally-sourced ingredients. Chef Brain Warmingham has created an exquisite menu that pays homage to New England's rich flavors, highlighted by its fresh seafood and farm-fresh produce. From a relaxed breakfast to a romantic candlelit dinner, the Wharf Restaurant promises an unforgettable dining experience.
The Porch seating is available year-round, allowing you to enjoy a stunning Alfresco dining experience with a breathtaking view of the water. Meanwhile, the Crow's Nest features cozy seating spaces with a fireplace nestled in the back of the dining room.
Don't miss out on a  happy hour visit to the Wharf Bar. You'll find plush booth seating and a vibrant blue granite bar that boasts an extensive selection of spirits, specialty cocktails, craft beers on tap, and wines by the glass.  Watch as head mixologist Mike shakes up specialty cocktails like the Paper Plane and the Bees Knees.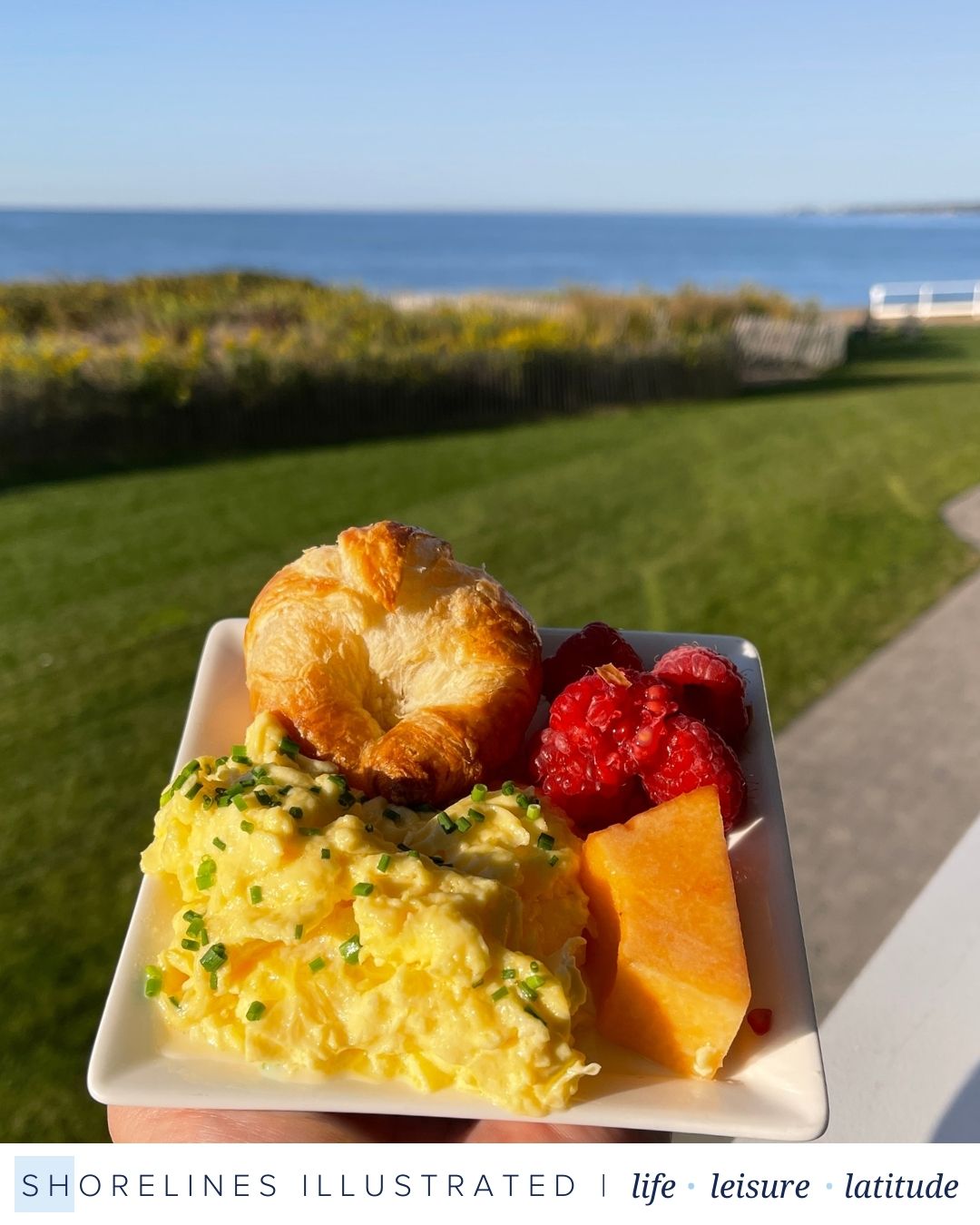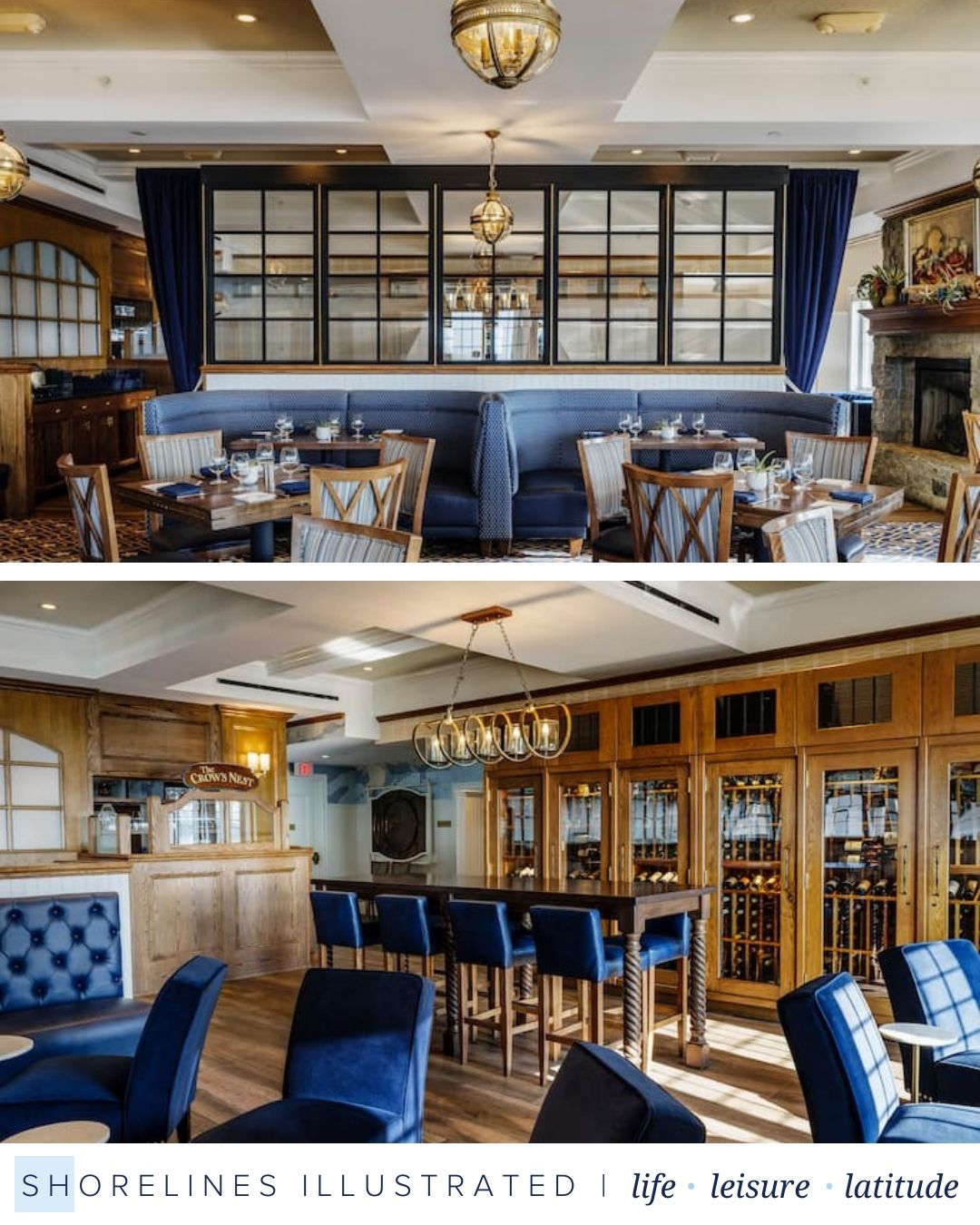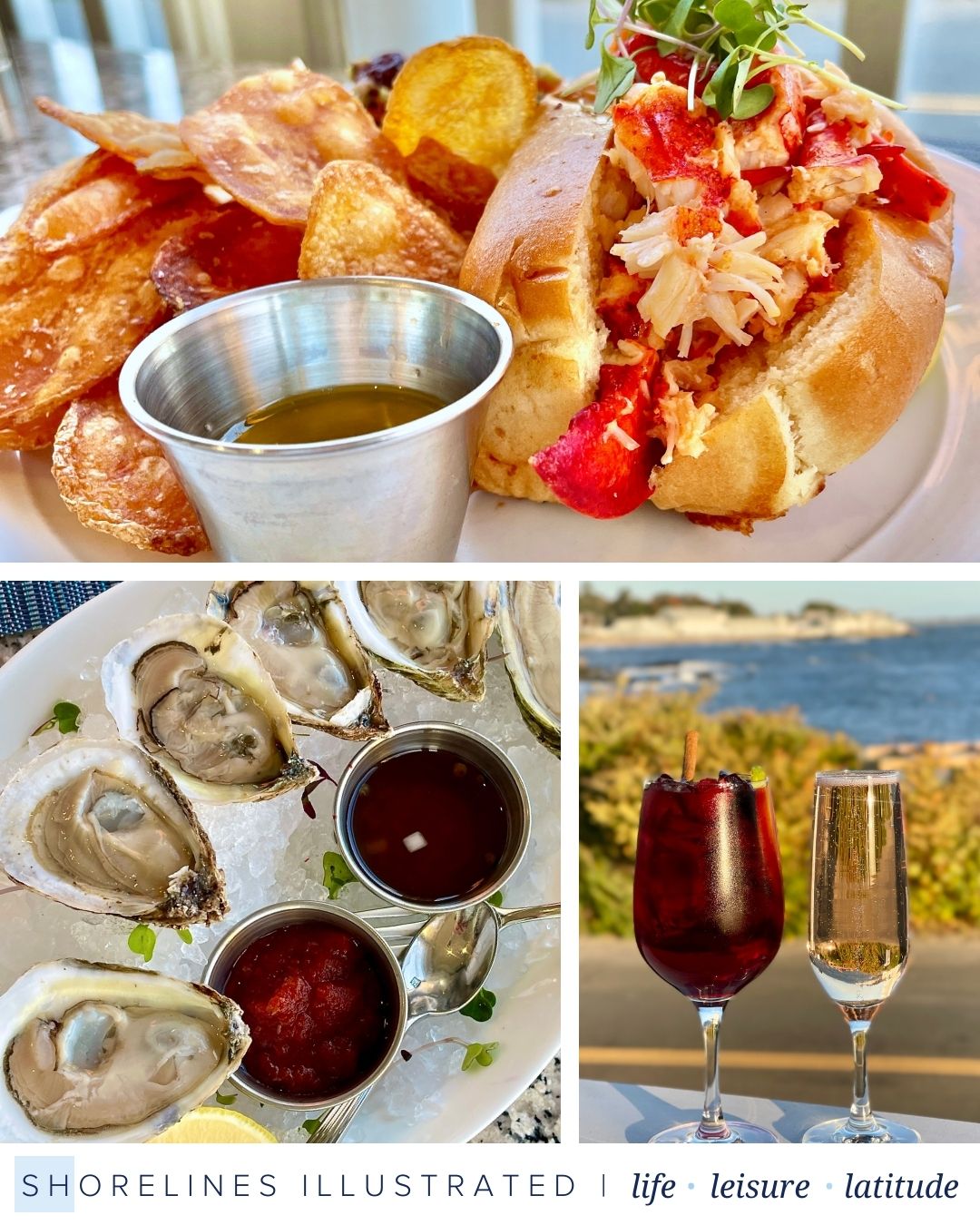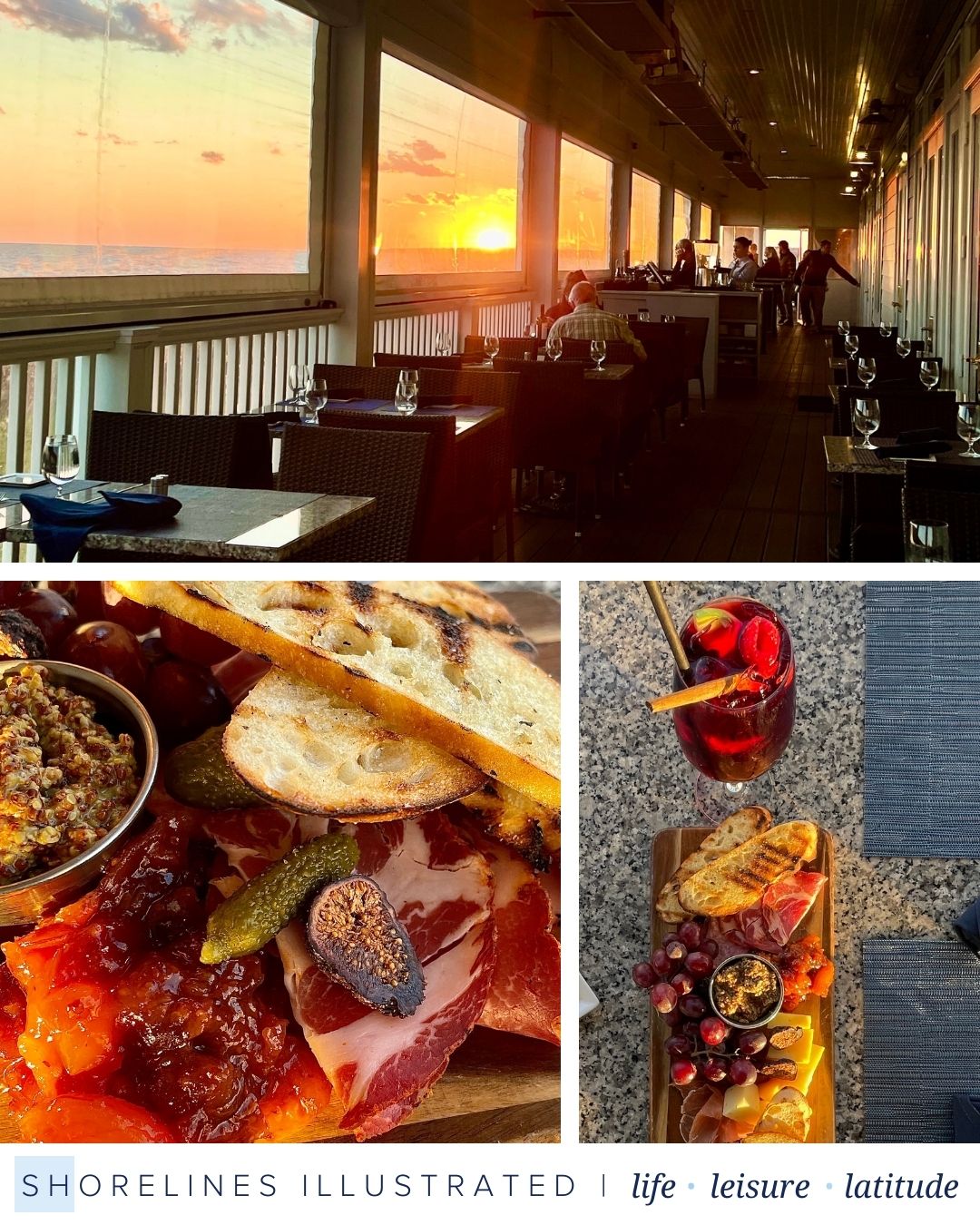 For those seeking relaxation, the Madison Beach Hotel offers a range of amenities to help guests unwind and rejuvenate. Spend a lazy afternoon taking in a signature spa treatment or facial at Sounds by the Sea Spa. Take a leisurely stroll along the pristine private beach, collecting seashells and enjoying the gentle Sound breeze. The hotel also features a well-equipped fitness center, allowing guests to maintain their exercise routines even while on vacation.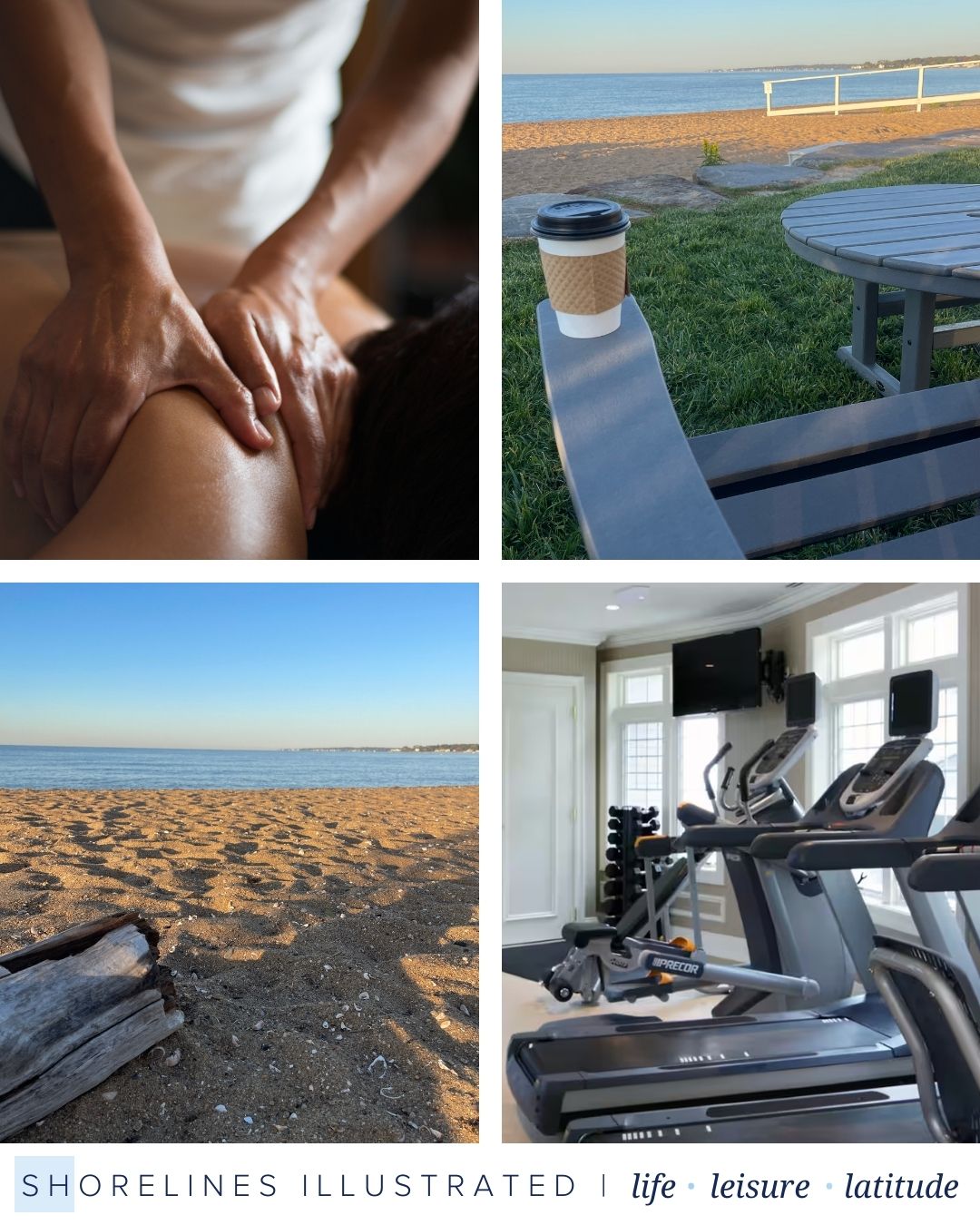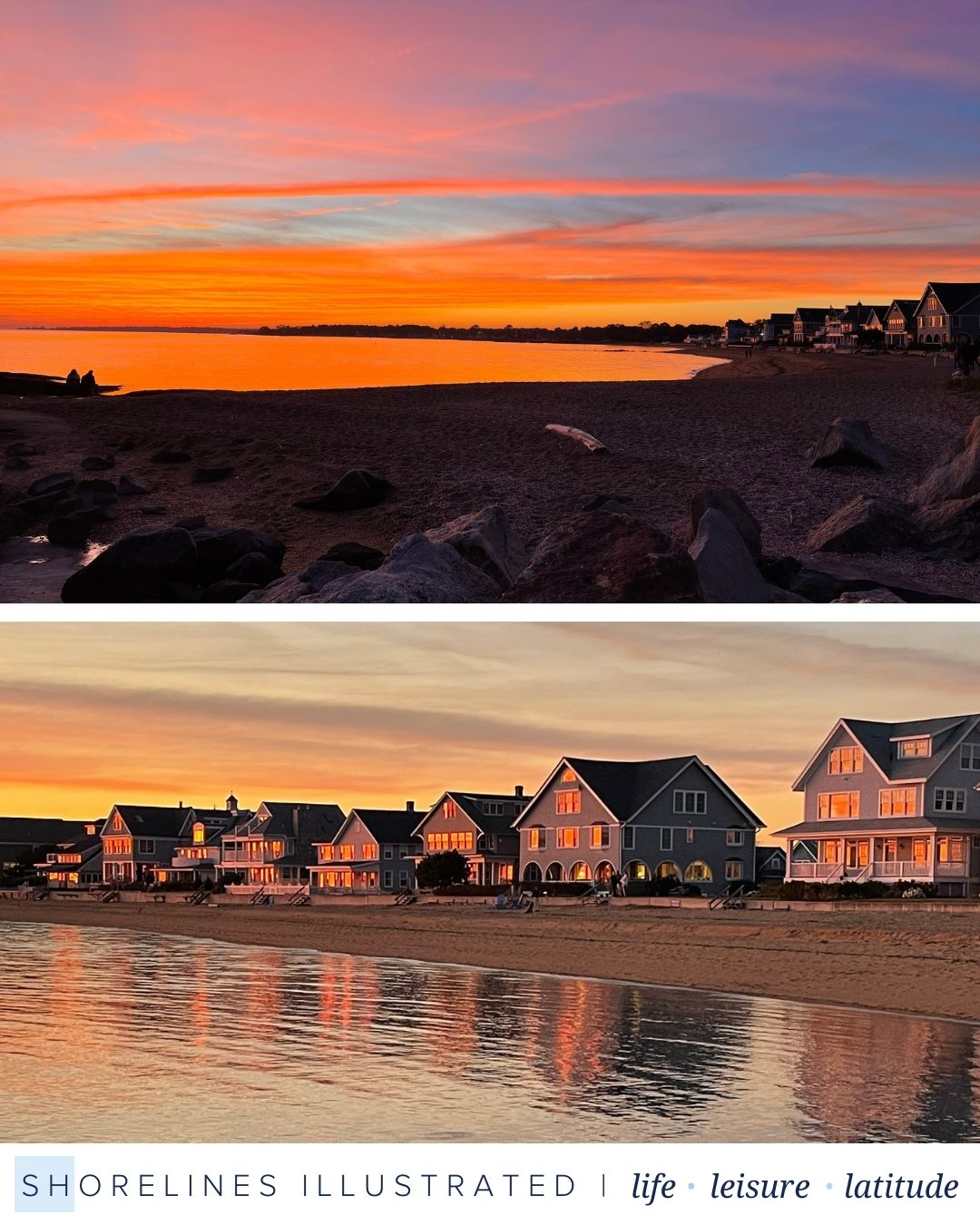 This picturesque coastal town of Madison, CT boasts stunning beaches and historic homes, as well as a delightful downtown area. Ready for some adventure? Check out our list of the top 10 must-do activities in and around this shoreline favorite.
1. Enjoy the two-mile sandy beach and trails for hiking and biking at Hammonasset Beach State Park, one of the most popular beaches in Connecticut.
2. Visit the Meigs Point Nature Center within Hammonasset Beach State Park to learn about local marine and wildlife.
3. Discover the town's rich history by viewing exhibits and artifacts at the Madison Historical Society museum.
4. Shop for books and unique gifts at the locally loved RJ Julia Booksellers.
5. Shopping along Main Street offers a diverse selection of shops and boutiques, making it a great destination for anyone looking for unique and high-quality items.
6. Catch a movie at Madison Art Cinemas, showcasing classic and contemporary films.
7. Take in the stunning views of Long Island Sound at Salt Meadow Park, featuring picnic areas, trails, and a small beach.
8. Take a drive into the neighboring town  of Guilford to enjoy a New York quality pizza at local favorite Bufalina CT.
9. Love trying local wines? Chamard Vineyards is a beautiful winery located in Clinton, CT, just a short drive from Madison. They have a bistro and serve lunch and dinner as well.
10. Love outlet shopping? Clinton Crossing Premium Outlets is a popular shopping destination just a short drive from Madison in Clinton.