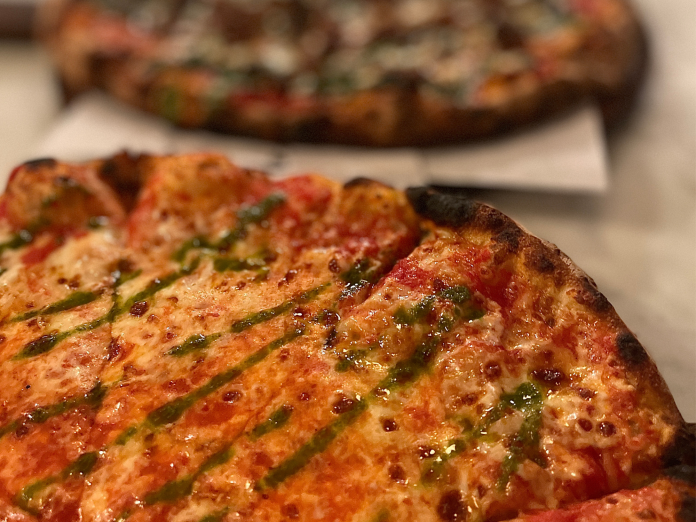 Bufalina in Guilford, CT is a culinary gem that transports you to the heart of Italy, offering delicious Neapolitan-style pizzas and a delightful ambiance. Just stepping into this charming pizzeria in Guilford takes you on a journey to appreciate their dedication to quality ingredients, traditional techniques, and hospitable atmosphere.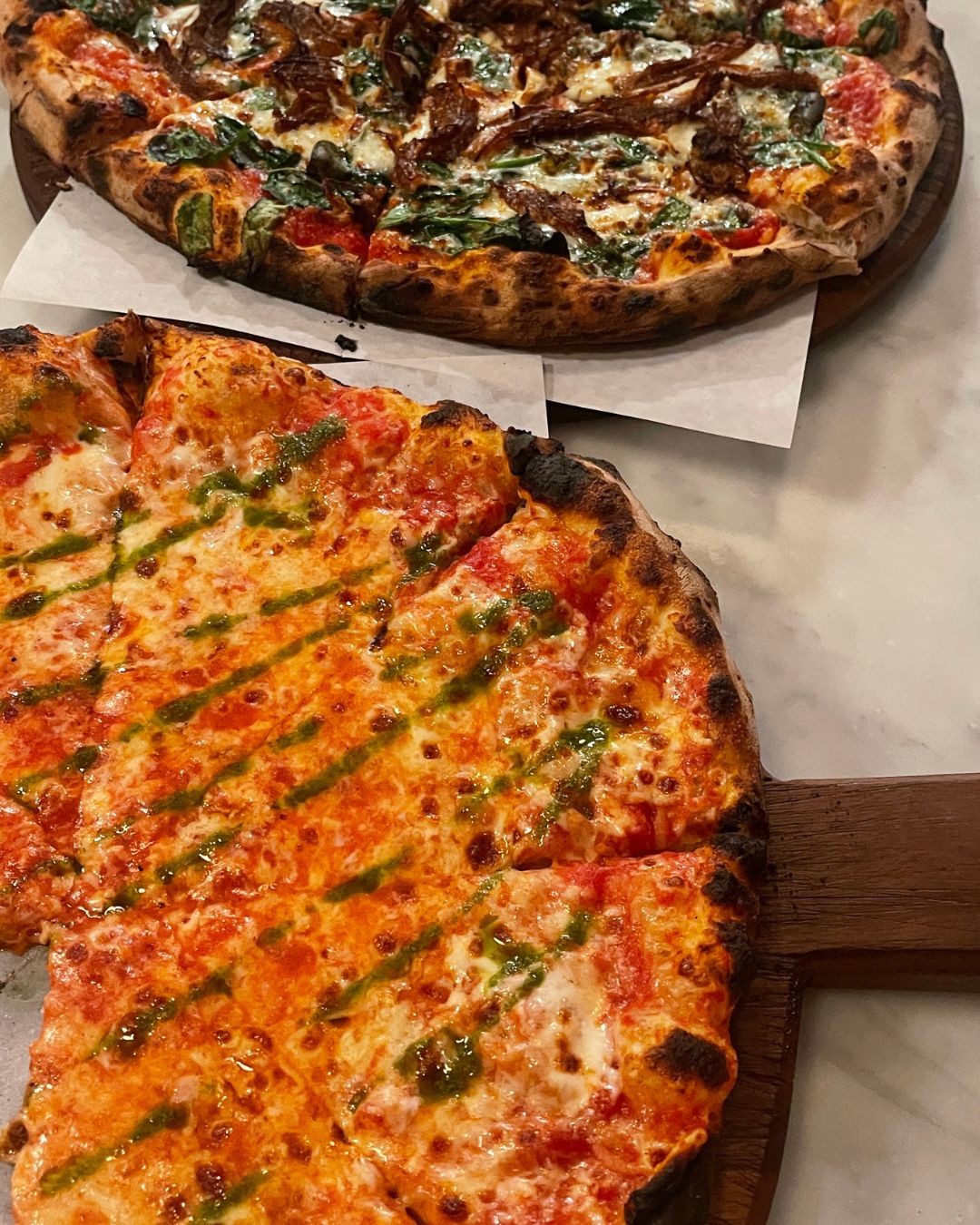 A passion for Neapolitan-style pizzas shines through their thoughtfully mixed and proofed imported Italian flour that sets base for a wide array of fresh, top-notch ingredients, all hand-stretched and cooked to perfection in their remarkable wood-fired oven. With unique pizzas like Funghi e Tartufo with truffle oil and wild mushrooms, as well as traditional favorites like Margherita, Bufalina's offers something for everyone.
From the beginning of their culinary journey, owners Matt & Melissa were captivated by wood-fired brick ovens. Fueled by their passion, they traveled to Italy and worked in bakeries and kitchens, mastering the art of cooking with fire in rustic brick ovens. During their travels, they fell in love with authentic Neapolitan pizza – chewy, charred, and blistered pies baked to perfection in searing hot wood-fired ovens. It was the Bufalina that stole their hearts, topped with locally-made water buffalo mozzarella. The pinnacle of southern Italian goodness, it inspired the name of their pizzeria. Today they strive to bring those sunny Italian flavors home.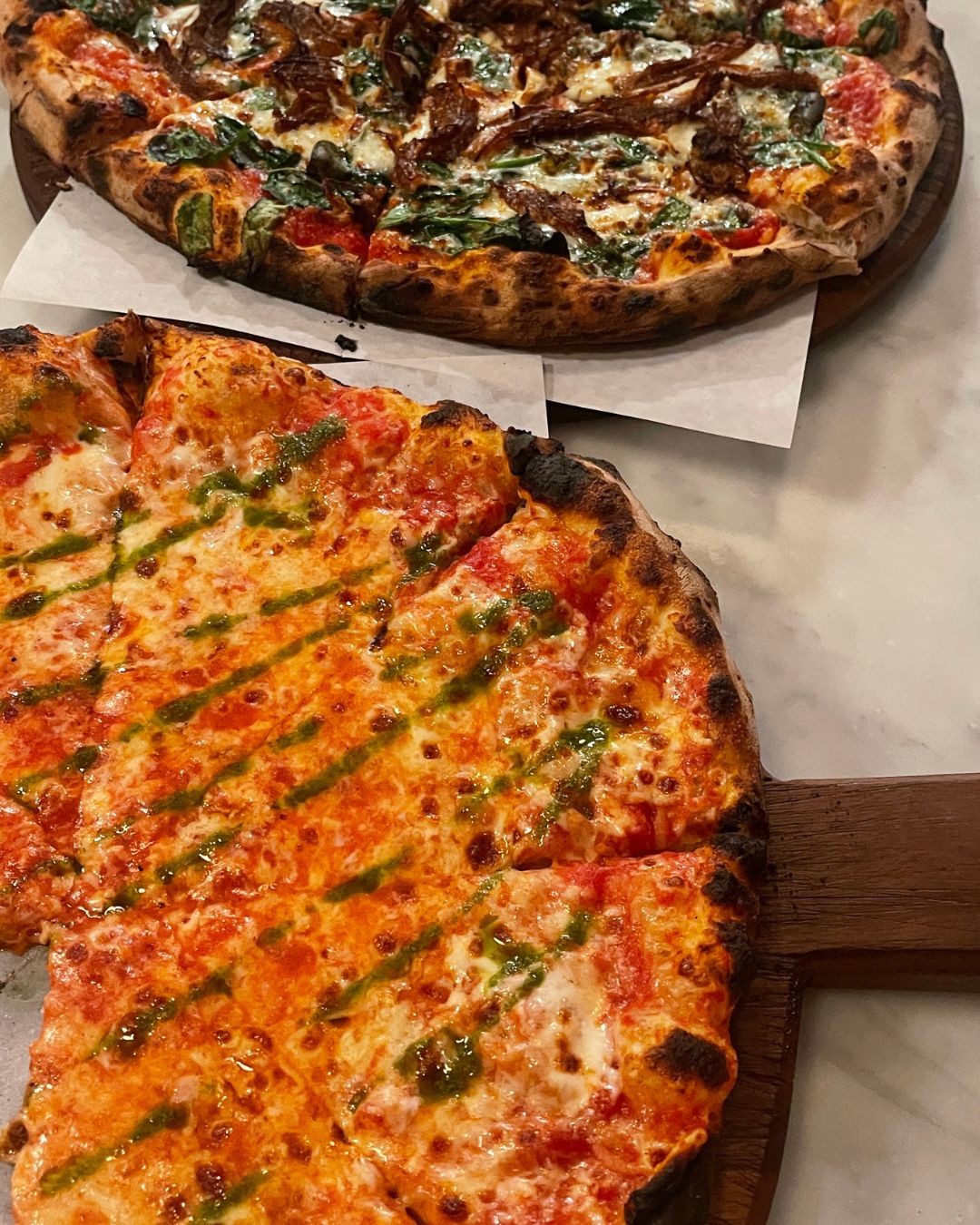 Their commitment to selecting quality ingredients – including San Marzano tomatoes, locally sourced produce, and buffalo mozzarella imported directly from Italy – shines through in every bite. Vegetarian and vegan options are available as well, so there's no excuse not to indulge in the flavors of Italy.
The delightful atmosphere in Bufalina's, reminiscent of an Italian trattoria, is sure to make your dining experience relaxed and enjoyable.  During the warmer months, you can dine alfresco in the whimsically decorated back patio. Their attentive staff will make you feel valued from the moment you arrive. Be sure to try their crafted seasonal salads, delicious arancini, and decadent house-made gelato for a treat.
With all these delectable offerings, Bufalina's in Guilford, CT delivers a truly engaging and authentic Italian pizza experience along the Connecticut shoreline.