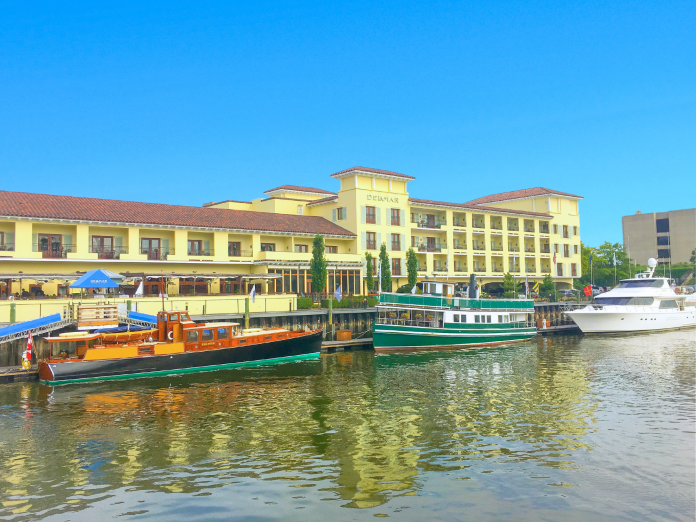 Indulge in the ultimate luxury along the legendary Gold Coast with Delamar Greenwich Harbor's all new Luxe Experience Packages. Their offerings promise a lavish stay like no other, tailored specifically to make your experience exceptional. Let  them pamper you with opulent amenities, enchanting views, and unparalleled services.
• DELAMAR GREENWICH HARBOR •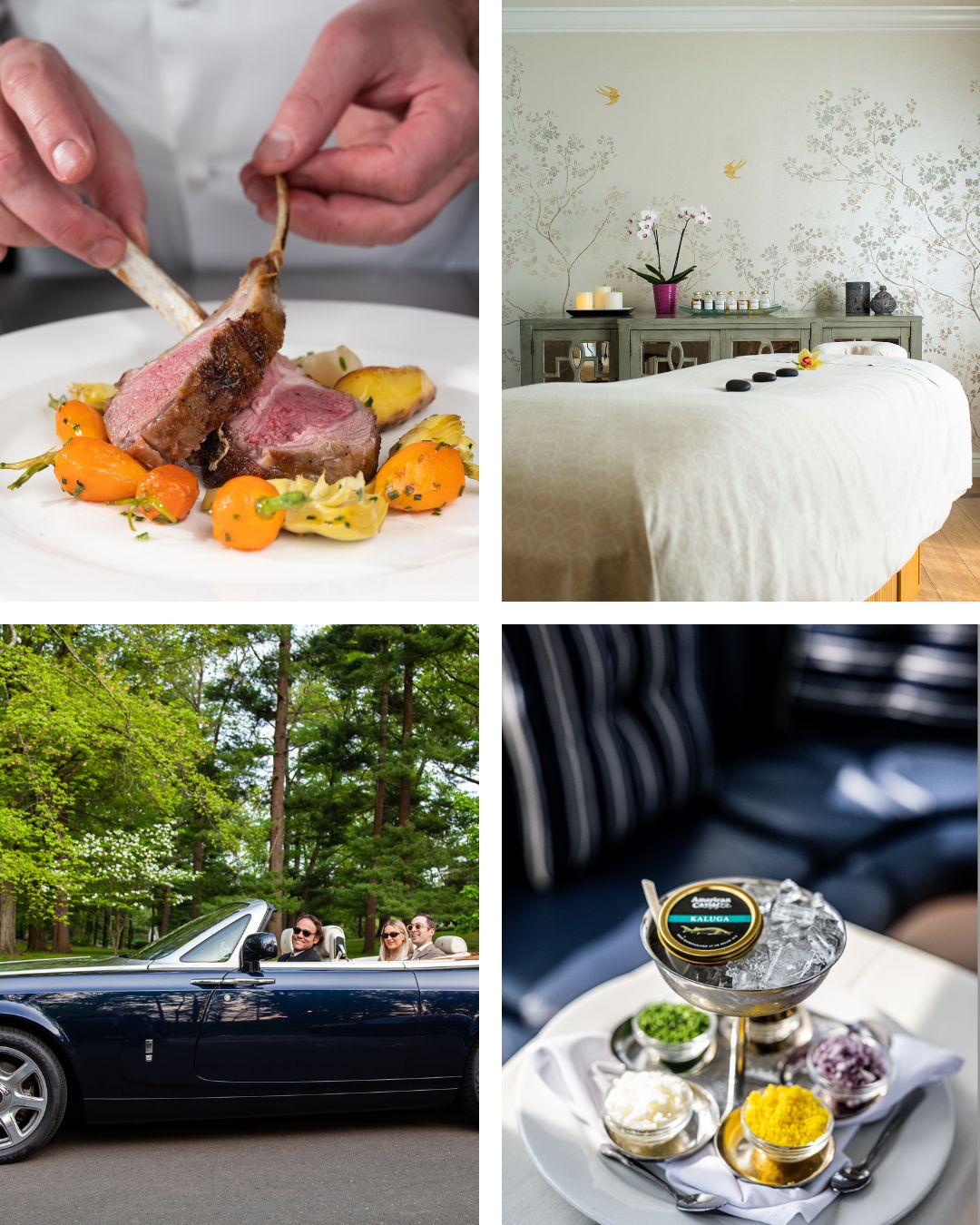 Experience pure indulgence at Delamar Greenwich with their new DeLaLuxe Package. From the moment you arrive, every detail is taken care of, allowing you to relax and savor each moment spent with your loved one. Begin your luxurious journey with a chauffeur pick-up from your home in one of their classic cars. As you step into your guest room, a divine charcuterie board, bottle of wine, fresh flower bouquet, and personalized welcome gift await you. Take a breathtaking one-hour voyage on a private yacht filled with champagne and caviar as you admire the stunning views of Long Island Sound. At the Spa, pamper yourself with a 60-minute couples massage, customized to your preference. 
Savor a culinary experience like no other with the Chef's five-course dinner tasting menu at l'escale restaurant accompanied by an optional wine pairing. Wake up rejuvenated, wrapped in Italian linens, and start your day dining on breakfast while admiring the tranquil waterfront terrace. Cruise the serene waters on your private yacht, gifting you the assurance of privacy. Furthermore, enjoy an extended check-out till 12 pm and receive your personalized itinerary before your arrival, making your stay worry-free.  This package offers a truly ultimate indulgent and relaxing experience.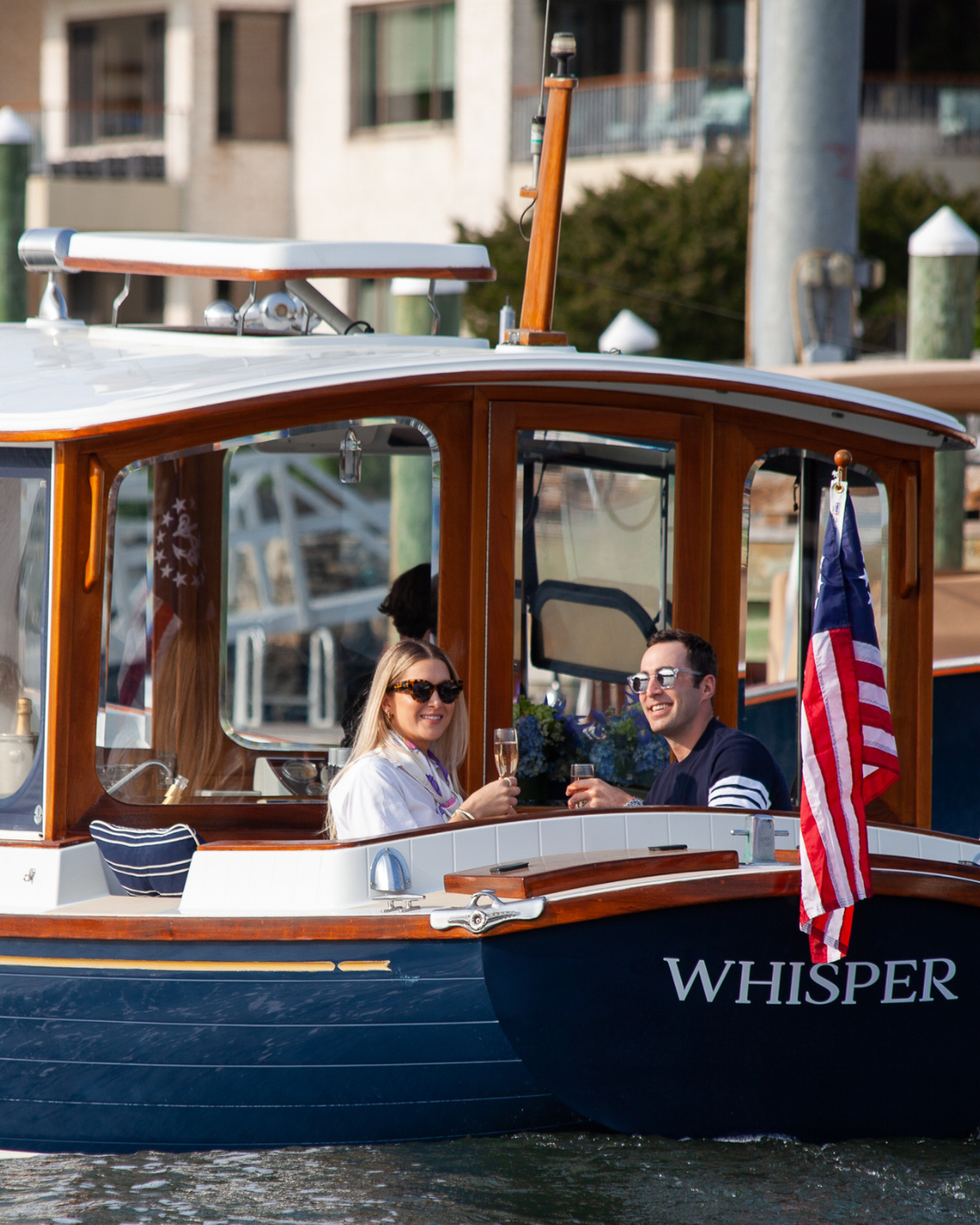 • DELAMAR GREENWICH HARBOR •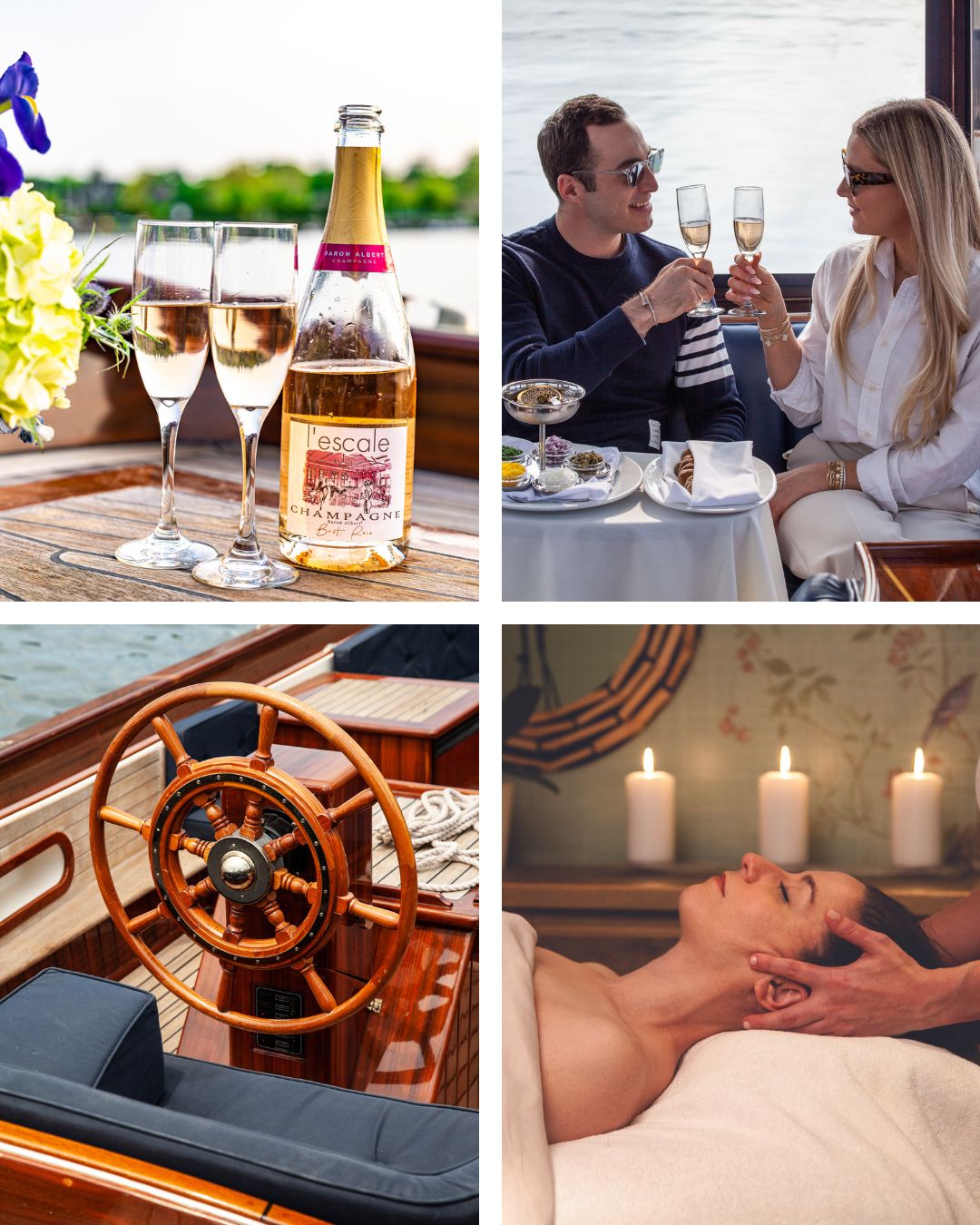 Enjoy a luxurious escape at Delamar Greenwich with their opulent Gold Coast Package. Let your worries dissipate upon arrival as you are greeted with a lavish charcuterie board and a bottle of fine wine in your exquisite guest room. Embark on a luxurious one-hour voyage in a private yacht, sipping on bubbly champagne and taking in the stunning views of Long Island Sound. Savor a culinary extravaganza at l'escale restaurant, with a Chef's five-course dinner tasting menu that will tantalize your taste buds. Drift into a deep, rejuvenating slumber on the finest Italian linens, waking up to tranquility on a morning cruise. Stay for an extended period with a generous 12:00 pm late check-out. This exclusive package includes:
Overnight accommodations in luxurious rooms

Charcuterie board and bottle of wine upon arrival

Private one-hour yacht voyage with champagne

Chef's five-course dinner tasting for two at l'escale restaurant, with optional wine pairing

Morning cruise with coffee, tea, and small bites

Late check-out till 12:00 pm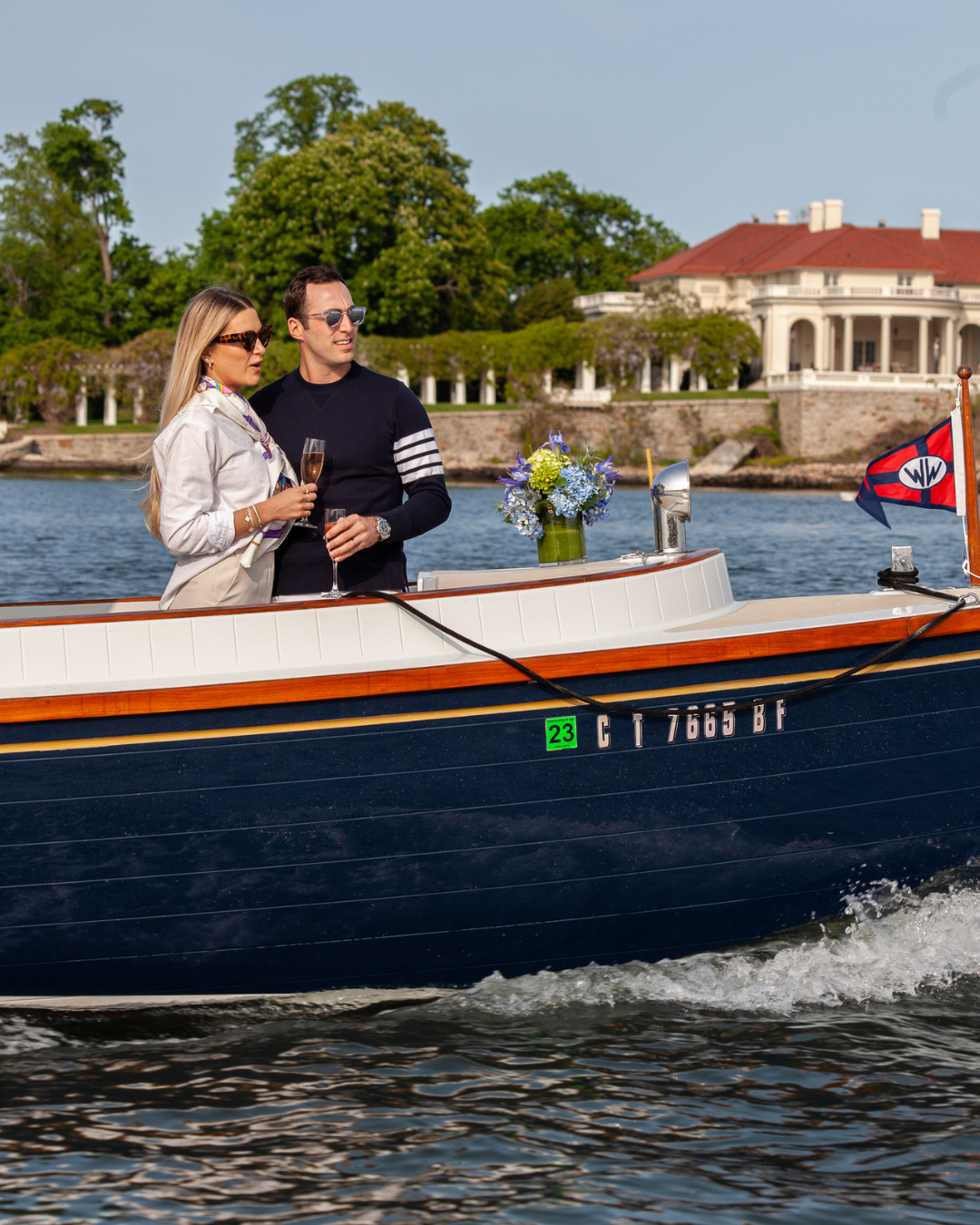 • DELAMAR GREENWICH HARBOR •
Come aboard a purely luxurious voyage on the Long Island Sound as you set sail on one of the Delamar Greenwich's private yachts. Relax and unwind while soaking up the sun and salty air, or take a dip in the serene waters. The hotel's talented chefs will create a customized and elegant menu, complete with bubbly or a gourmet picnic lunch of your choice.
Choose from their meticulously crafted yachts and enjoy a personalized and luxurious experience. The team will take care of the details while you sit back and bask in the beauty of the Long Island Sound. 
WHISPER
DUFFY HERRESHOFF ELECTRIC 30'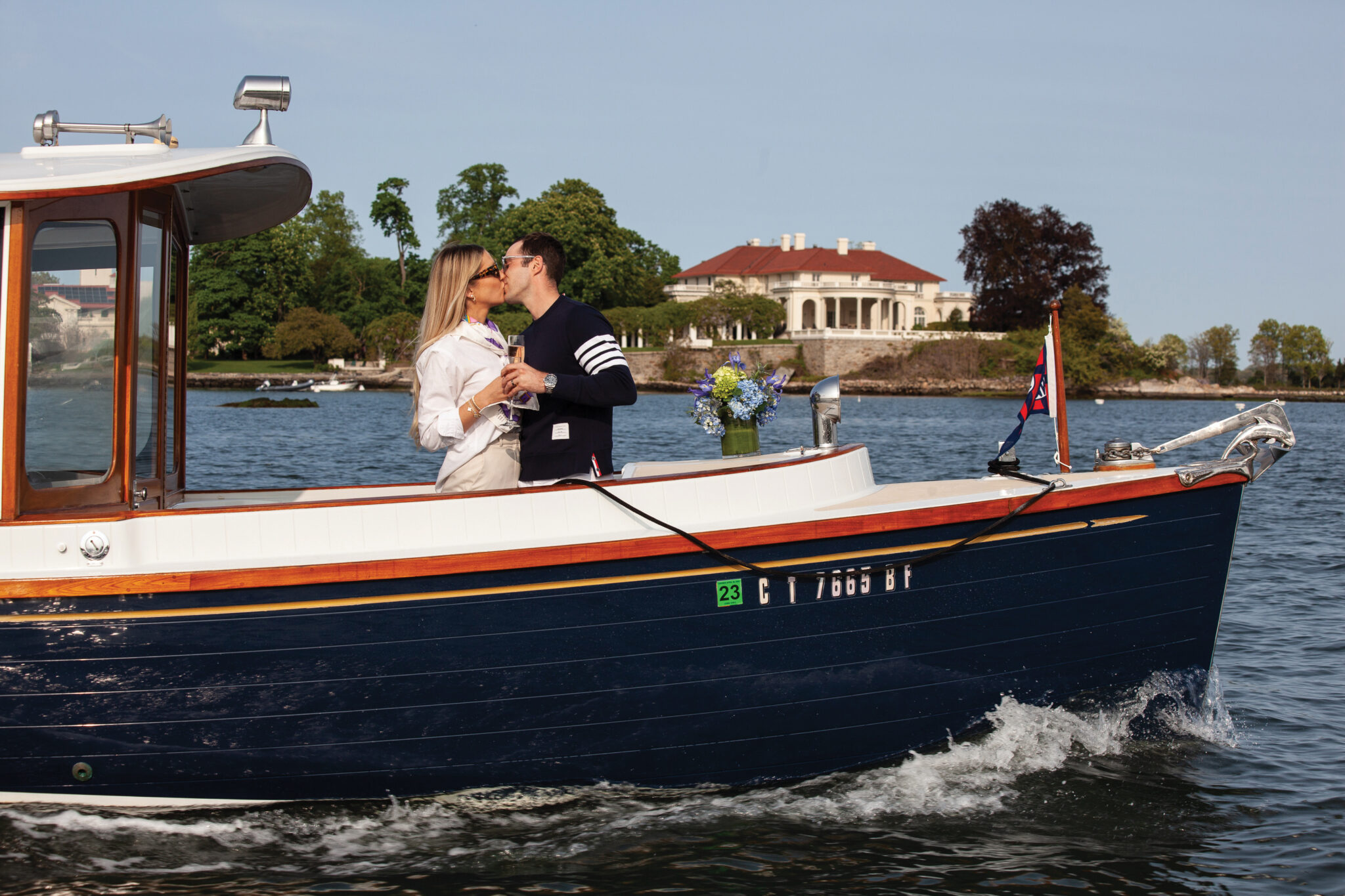 Escape the stresses of city and suburban living on a picturesque voyage through Greenwich Harbor. Marvel at the stunning homes in Belle Haven and the undisturbed Captain's Island chain, or take in the scenic views of Long Island and Cos Cob up the river. Experience the exclusivity of a ride on WHISPER, a unique boat crafted to impeccably high standards – only 11 were ever made. Glide effortlessly and quietly with electric propulsion and find solace in the comfort of the cabin when the sunshine gets too much.
Hihi
BENNINGTON STANCRAFT TRITUNE 28'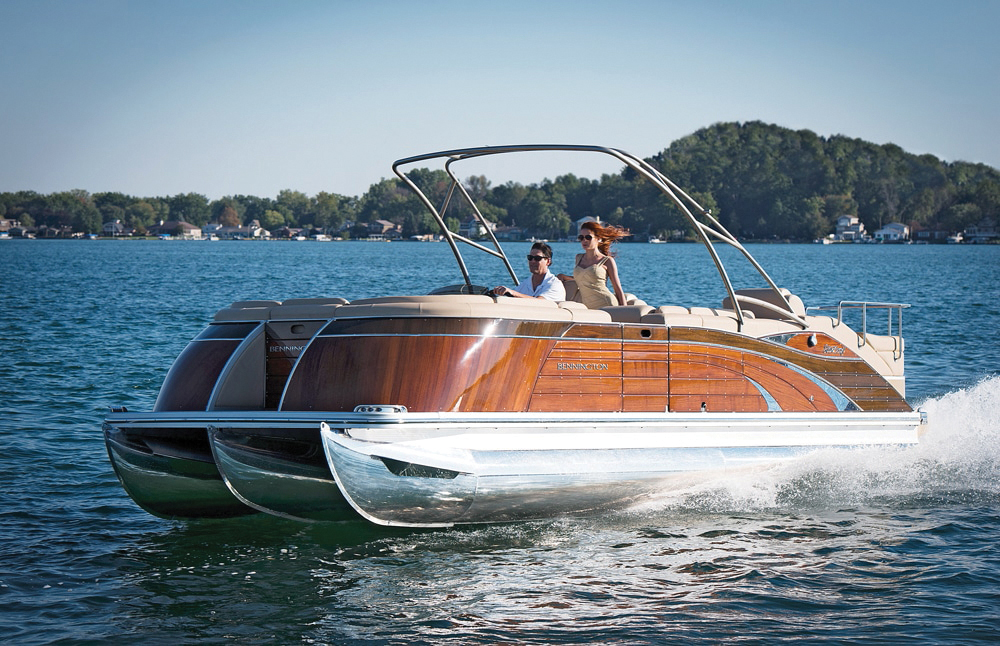 Experience the best of both worlds on Hihi, a one-of-a-kind pontoon that offers unparalleled stability and thrilling speeds. Take a swim, catch some rays, and take in the stunning NYC skyline from a unique, waterfront perspective. Explore the coast and witness some of the most impressive properties in the region, all while enjoying a smooth and enjoyable ride. With only twenty vessels of her kind ever built, Hihi is a true rarity. Don't miss your chance to see and be seen on this impressive craft.
SORRENTO
FRATELLI APREA 36'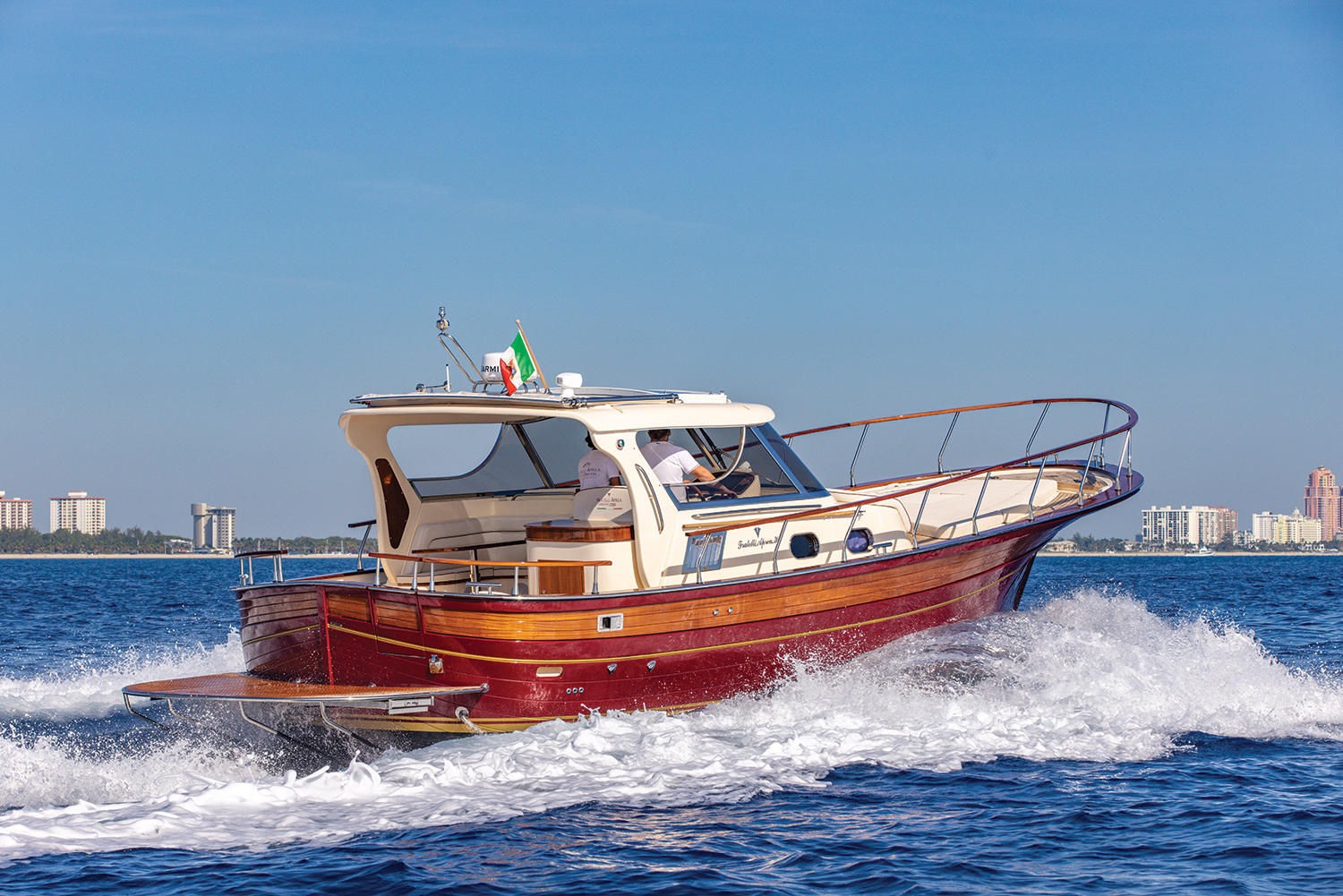 Experience unparalleled luxury and comfort while exploring stunning destinations on SORRENTO, the premier choice for unforgettable excursions. Whether you're seeking an up-close look at the Statue of Liberty or a scenic ride to New York City and the Hamptons, this exceptional yacht from the esteemed Fratelli Aprea family in Sorrento, Italy offers unmatched style and stability. With over 130 years of experience in crafting lavish vessels, these yachts are a testament to old-world details and the epitome of cruising on the Amalfi Coast and beyond. Don't miss your chance to sail on the one-and-only SORRENTO in the United States.
• DELAMAR GREENWICH HARBOR •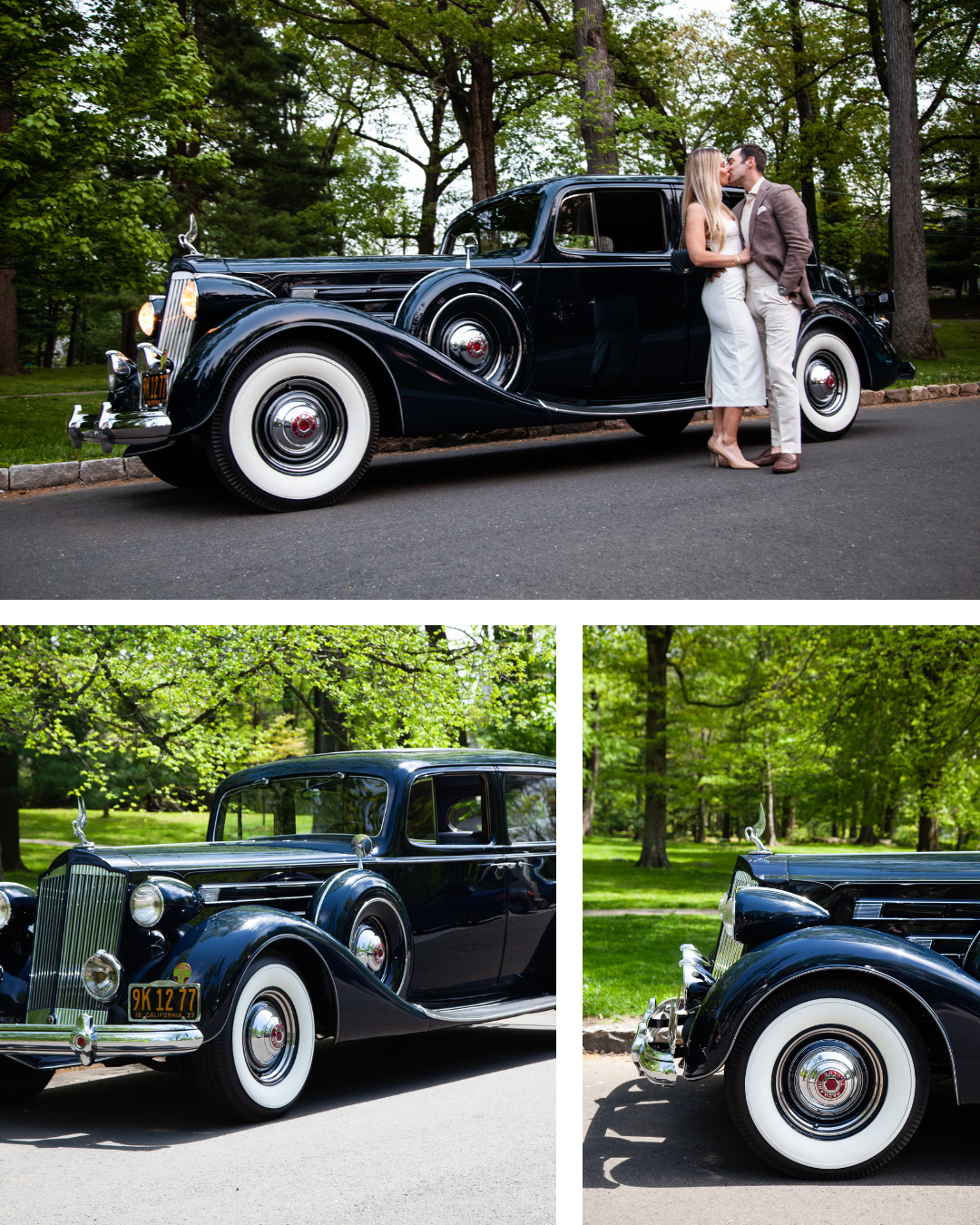 Experience the thrill of chauffeured rides in vintage and modern collector cars from The Delamar's founder Charles Mallory's private collection. The fleet features the rare and remarkable 1937 Packard 12 Limousine Berline, the only one of its kind with a hand-built Berline body. There is also a 1941 Cadillac Series 60 Special Fleetwood, a 1957 Mercedes Benz 300SL, a 1962 Imperial Crown – one of just 554 ever built, the classic Bentley Continental Flying Spur and Rolls Royce Phantom 7 Drophead Coupe, and many more.
These vintage cars are truly exceptional, with unique histories and custom coachwork. The 1962 Imperial Crown, for instance, represents the pinnacle of space-age engineering with futuristic features like a square steering wheel and "gun sight" taillights. Meanwhile, the 1951 Bentley Mark II Countryman Radford is one of only nine samples ever built, making for a truly exclusive ride. This car has even competed in the 1954 Monte Carlo Rally and comes with custom touches like a huge rear hatch, matching cut-glass cups and decanter, fold-out picnic tables, and a washbasin with a shaving mirror.