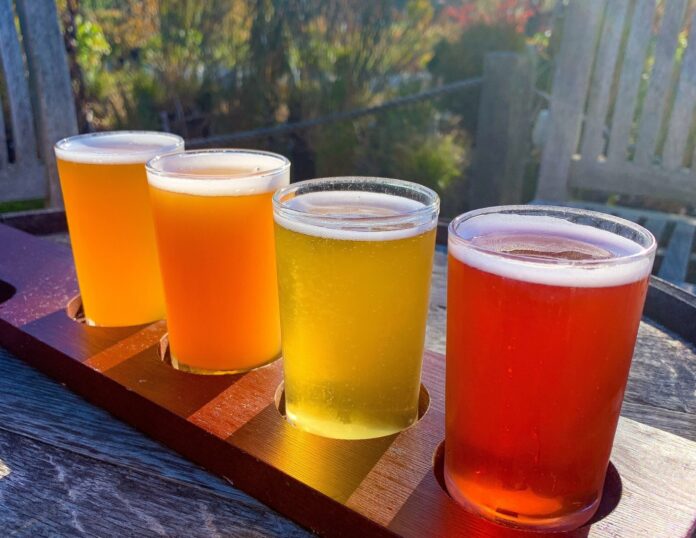 There is nothing better than an afternoon of sunshine and suds, and Bad Martha Farmer's Brewery in Edgartown has both.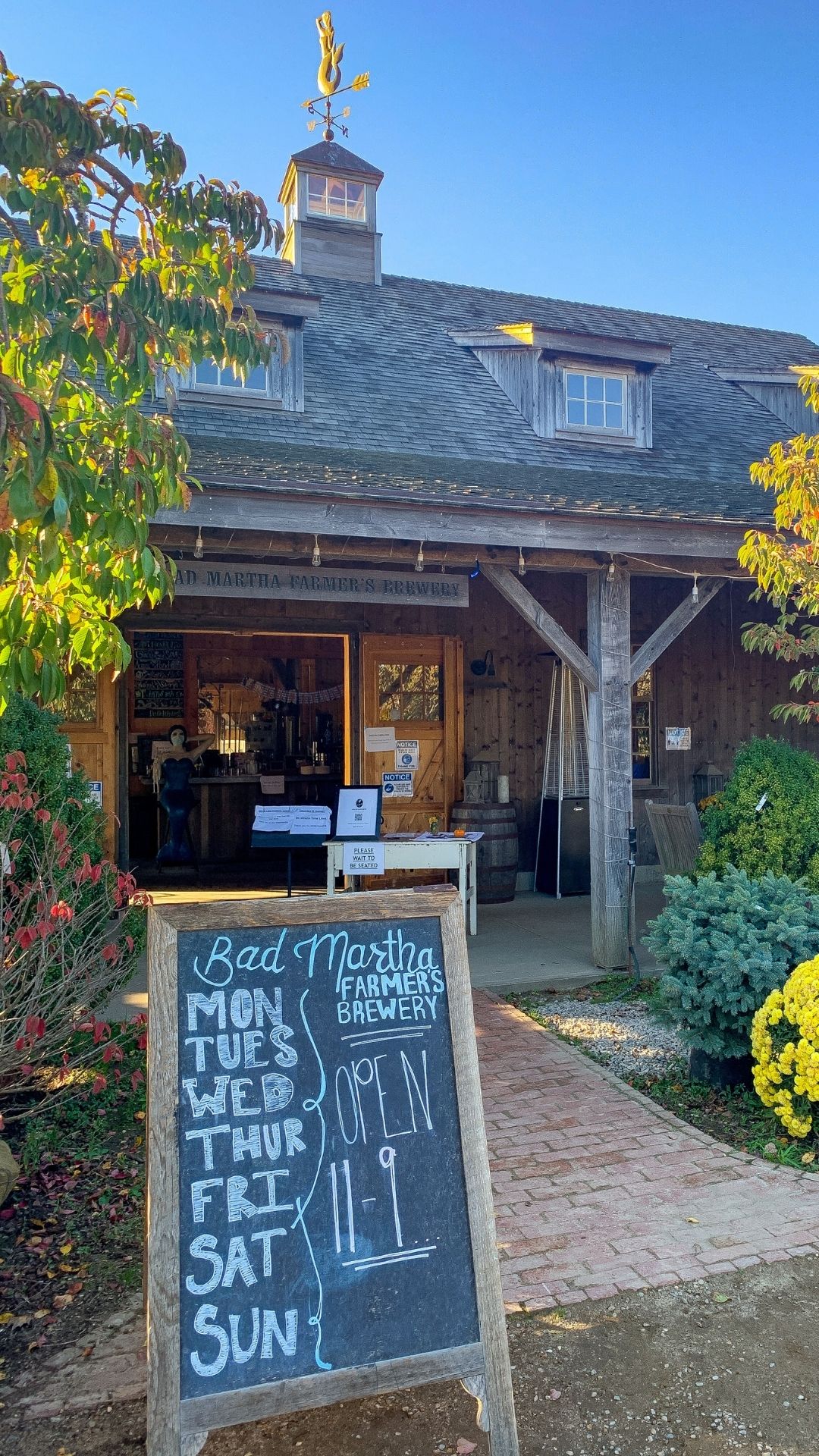 Founded in 2013 by Jonathan Blum, the microbrews incorporate locally sourced ingredients such as blueberries, honey, oysters, beach plums, organic chocolate and roasted coffee. The company logo features a dark haired mermaid that according to legend, lured 17th century explorer Bartholomew Gosnold to "a field brimming with lush island grapes" on Martha's Vineyard. Seeing a ripe opportunity (groan) Gosnold decided to use the grapes as a secret ingredient in the ale he brewed for his crew.  Today, Bad Martha brews its beer with the same wild grape leaves hand-picked on Martha's Vineyard.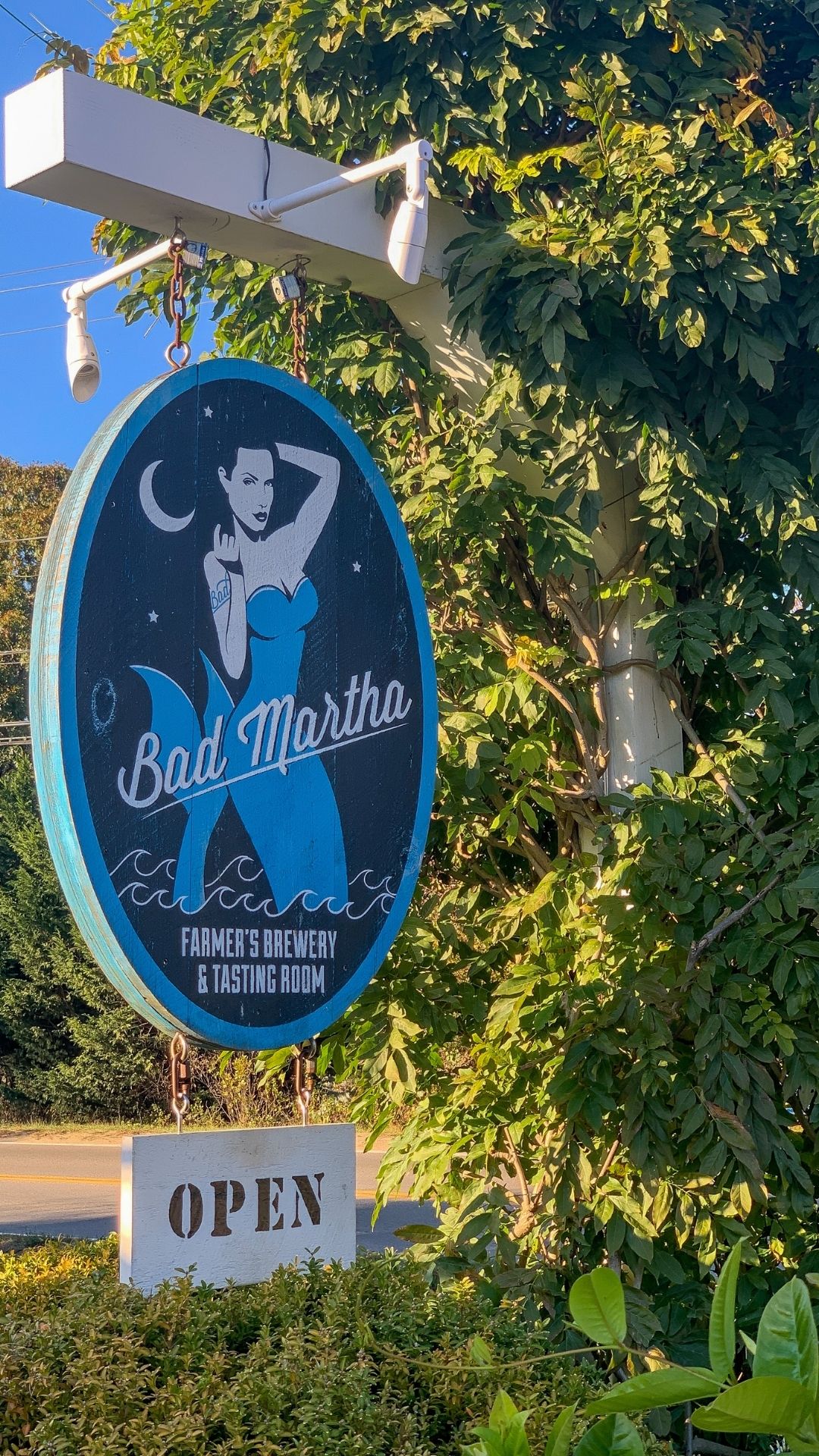 Shortly after launching, Blum and his business partner, Peter Rosbeck, thought it would be ideal to have a signature space for people to experience their beers along with live music, a lively crowd and an excuse to spend an afternoon. So with the help of local architect Patrick Ahearn, they built a barn-style brewery that offers a Napa Valley inspired setting for patrons to sample, sip and savor a menu that includes cheese plates, charcuterie, crudité, pizzas and other snacks. With ten beers on tap at any time, visitors can enjoy a free tasting of the different blends (our favorite was Nessie's IPA) or order their favorite by the glass, the flight paddle, growlers or cans.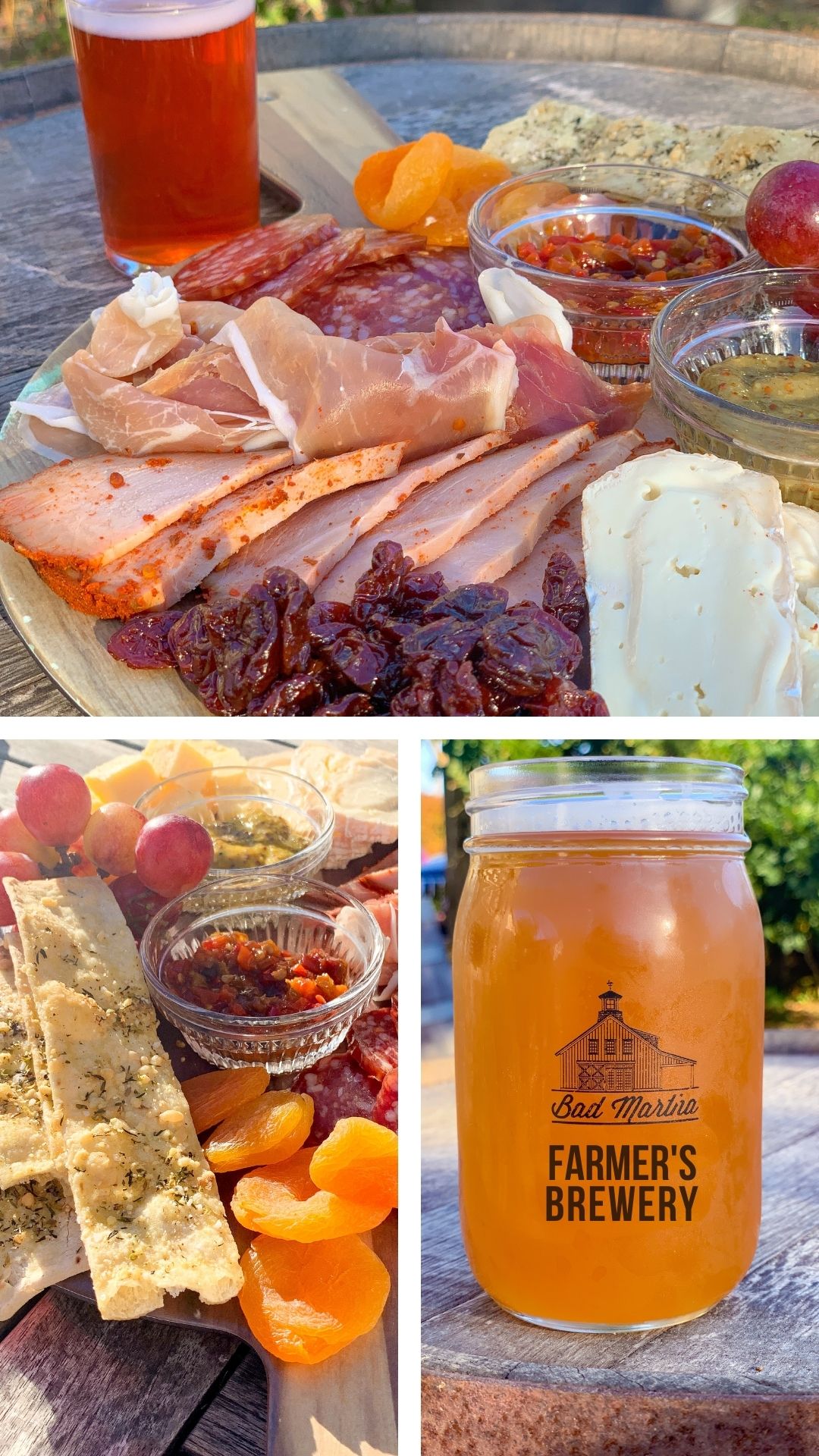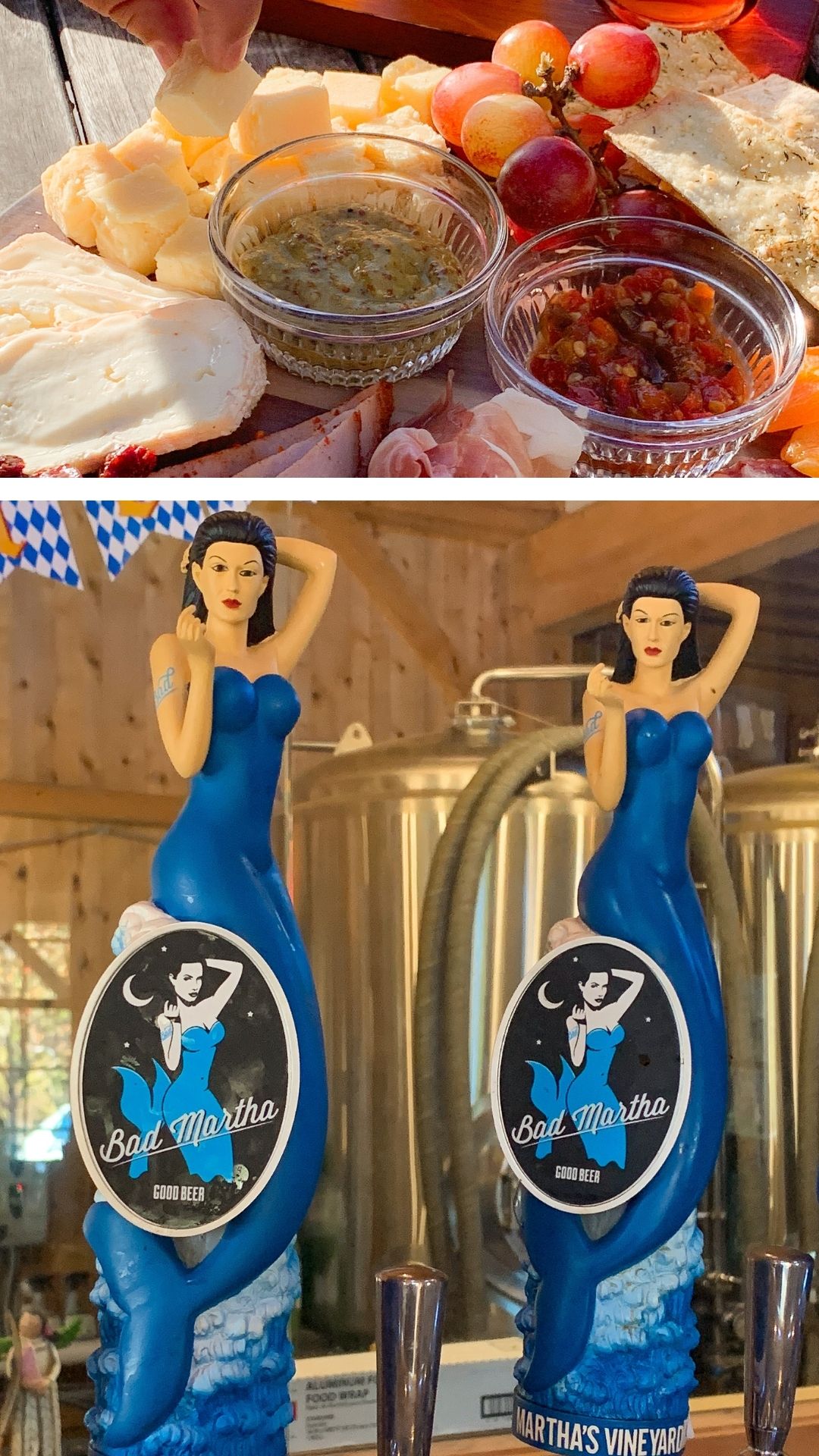 With the motto 'Get Bad.  Do Good.' the duo's mission has always been to create an excellent craft brew and brand that is also community driven. The first 10% of their profits went to the Island Food Pantry and they continue to support hunger-relief charities located where their beer is sold. Their community support also extends to their purchasing ingredients when possible from local farms and makers and they give the spent grains to local farmers for livestock feed.
Good Brews and Good Deeds? We'll gladly have another round.