There is nothing quite like a stroll along the Bluff Walk high above the shores of the picturesque village of Siasconset in Nantucket. With colorfully floral clustered homes and gardens on one side, and the sounds of a crashing Atlantic Ocean, as blue as the eye can see, just steps below on the other, it almost feels like you're walking on a cloud. The public walking path begins in the village and leads toward Sankaty Head Light. The walk takes less than an hour – but it will last forever in your dreams.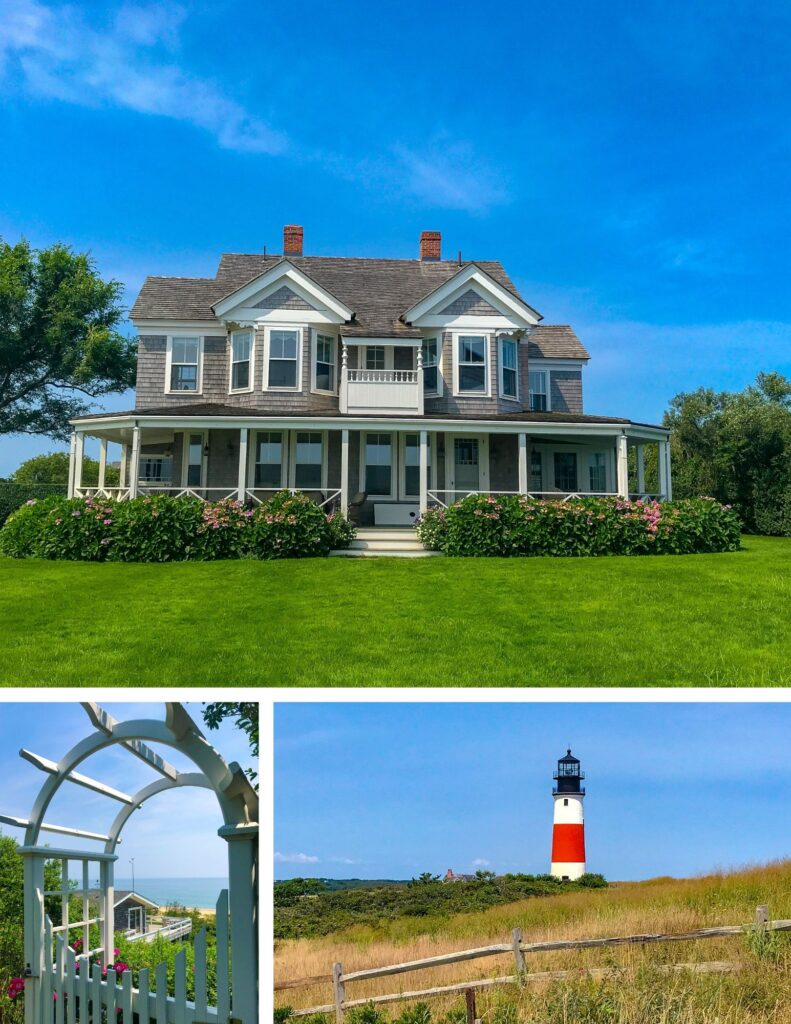 The walk isn't clearly marked, and it can be tricky to find for visitors (I walked the Bluff a few times on several visits, not realizing it wasn't the "official one"!) The official walk starts at the end of Front Street. Make a right after 21 Front Street and a quick left. Rather than walk down the path to Codfish Park (although that is a fun detour featuring tiny cottages with rambling vines and weathered gates), go straight after the sign that marks the start of the Bluff Walk. Cell service is spotty but you can call on Google or Apple Maps if you need it.  Bluff erosion has caused the walk to end sooner and now takes you out to Baxter Road, a little more than half the way to Sankaty Head Light. 
Walking the quiet and salty aired road, the lighthouse rises up in the distance as you finish the walk. The lighthouse was built in 1850, was automated in 1965, and is still in operation. It was one of the first lighthouses in the United States to receive a Fresnel lens. Photo ops abound at the iconic spot, it's second location since being moved over 400 feet from the bluff for preservation back in 2007.  Once you're done there, take the road straight back into town where you can be rewarded by a delicious sandwich or coffee at Claudette's in the town circle.