From stationery and framed prints, to coastal-themed gift wrap, wallpaper and textiles, Sara Fitz offers charming designs, inspired by summers on Nantucket Island and brought to life at the husband and wife team of Sara and Miles' home-studio in York Harbor, Maine.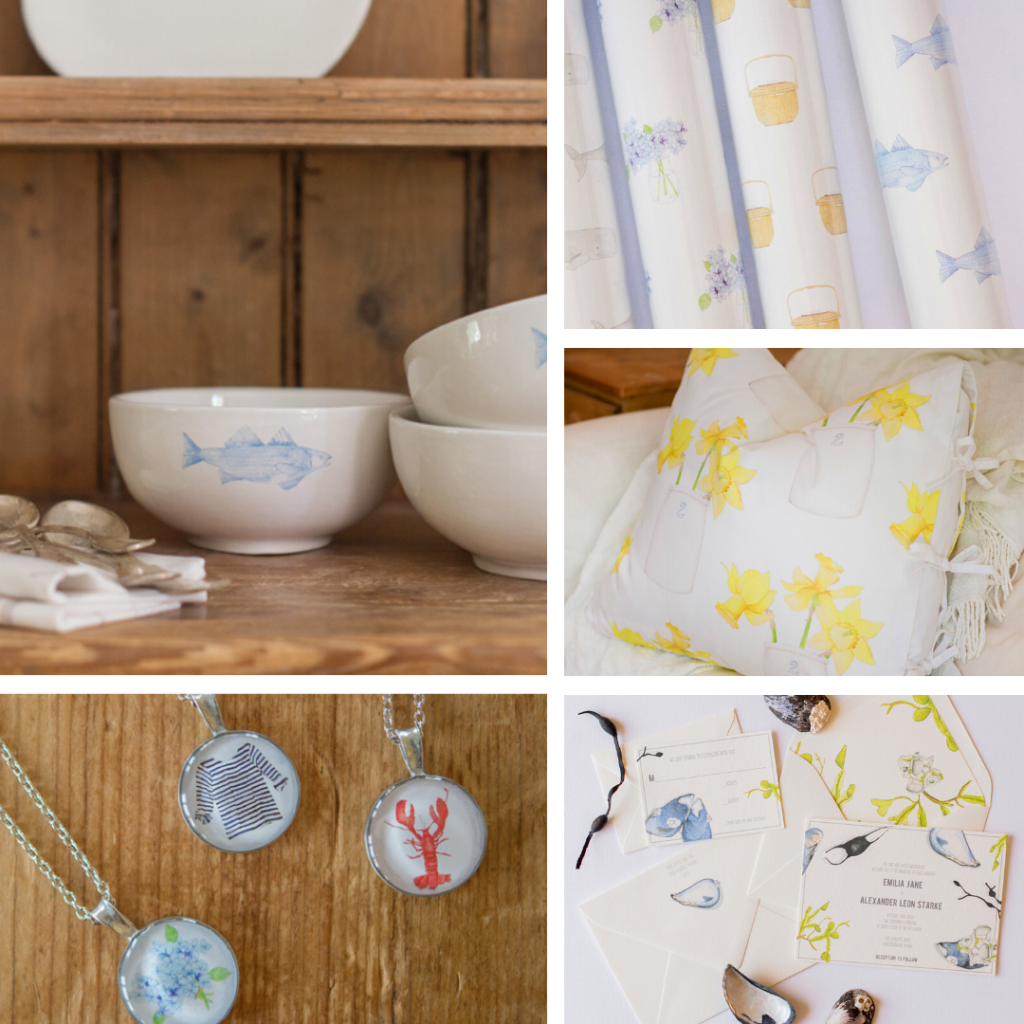 Having spent their childhood summers on Nantucket, the pair crossed paths a time or two before officially meeting on island almost fifteen years ago. With a love for all things coastal and a passion for design, the duo launched Sara Fitz in 2016.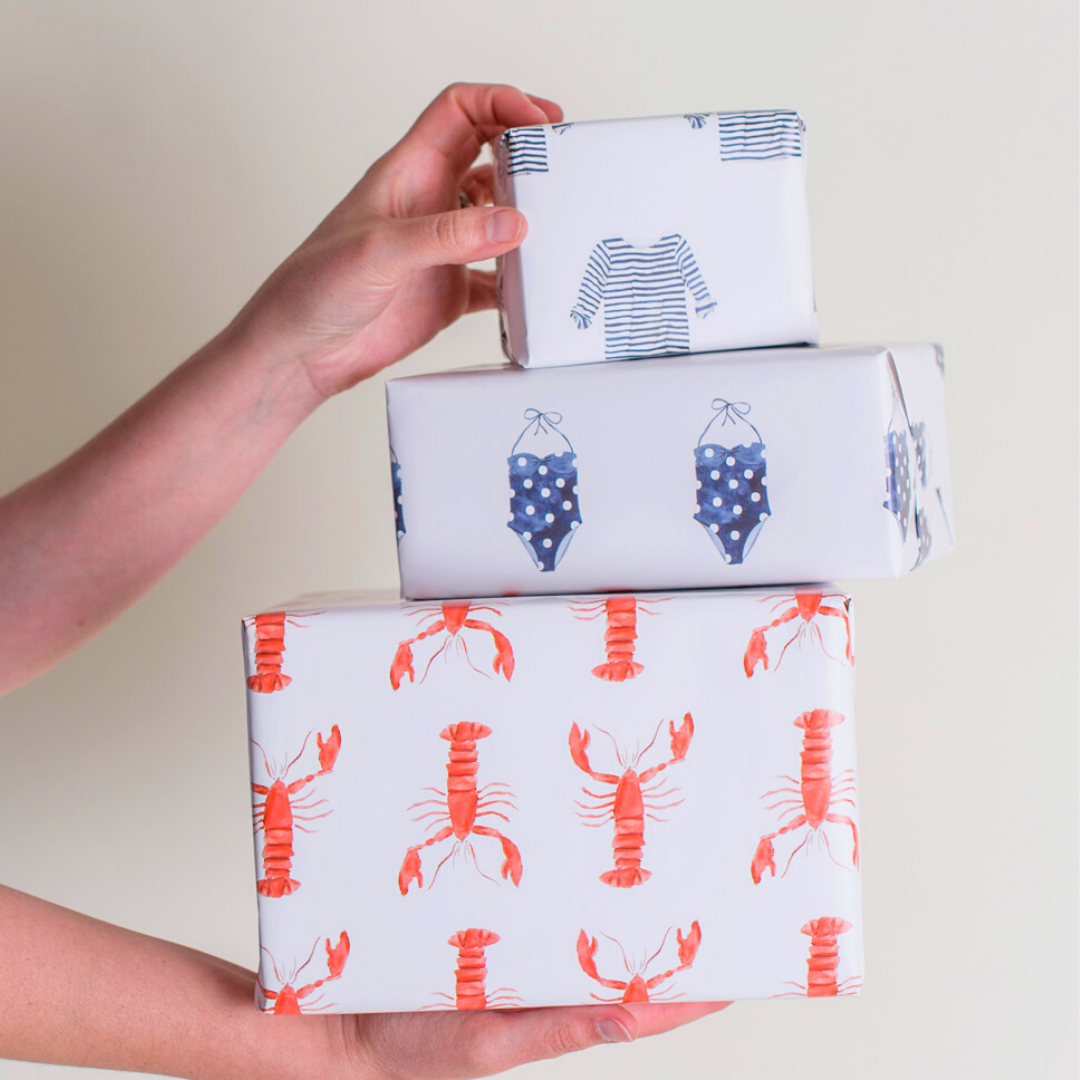 What began as a stationery studio, has evolved into a life style brand that includes framed prints, gift wrap, wallpaper, textiles and other goods. The collection features clean, colorful watercolor illustrations of classic New England fare such as hydrangeas, lobsters and boat totes, as well as nautical goods such as anchors, lifejackets and boats. Her entire collection is reminiscent of summers well spent on the beach.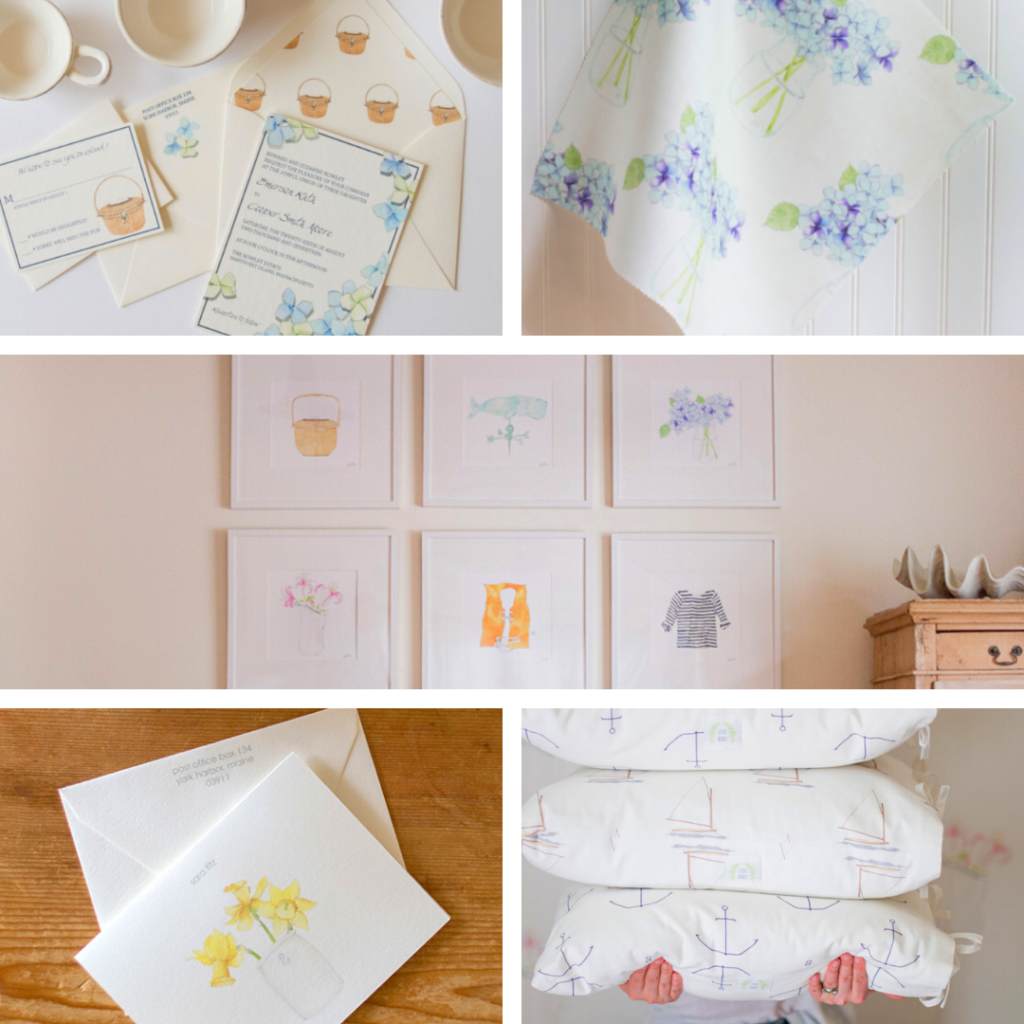 The duo has become a go-to for brand collaborations, having worked with companies like Day Trip Society, LL Bean, JCrew, Seabags and Chart Metalworks, just to name a few. Their most recent effort, a collection of hand painted needlepoint canvases, sold out within minutes. The couple have additional partnerships in the works that will launch throughout the year so stay tuned….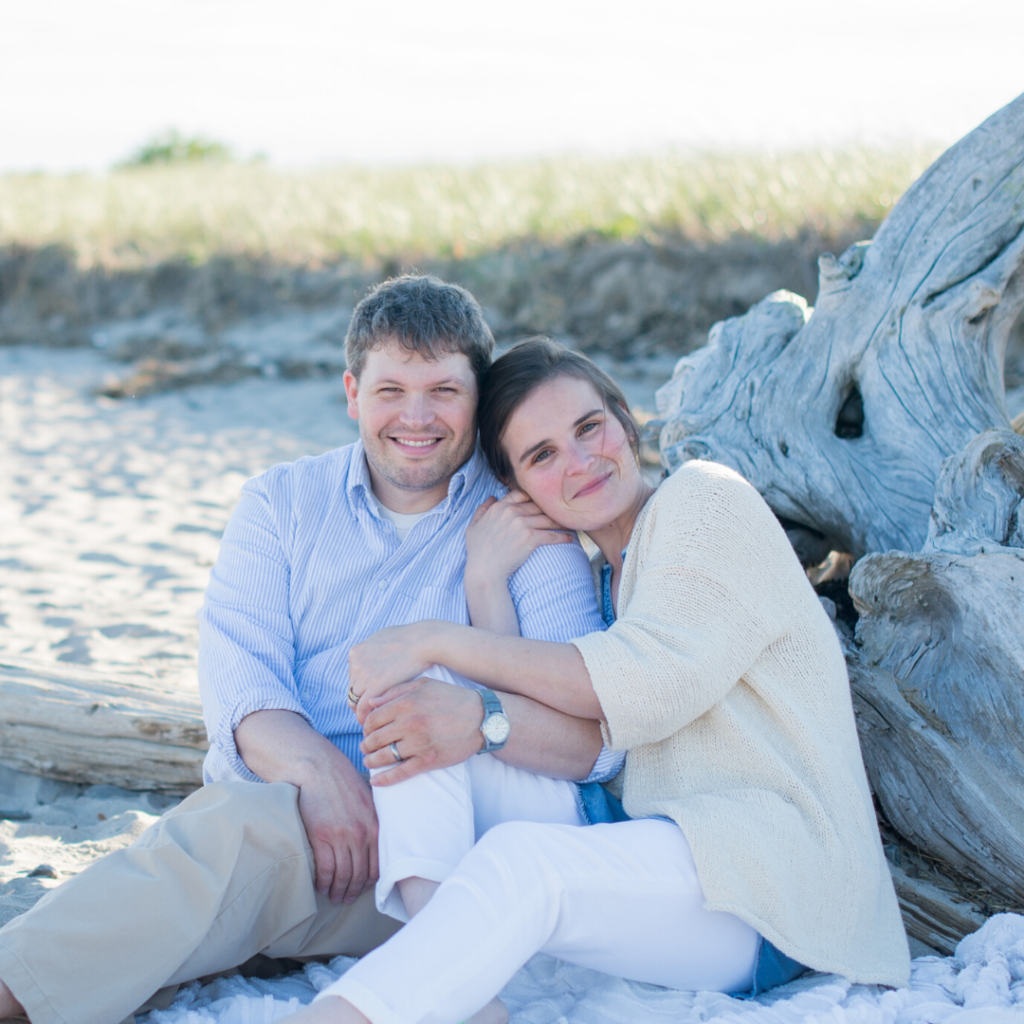 When not in the studio, Sara and Miles can be found exploring the beaches and flea markets of Maine with their young sons, scouting out the best restaurants or settling in for movie nights at home.