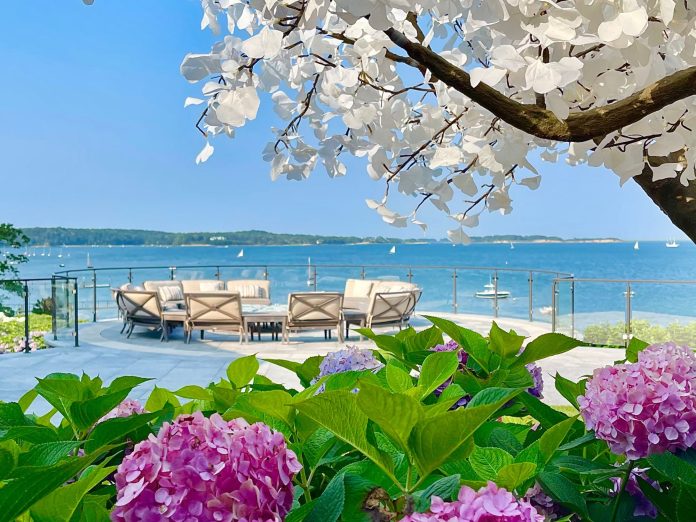 Join the Wequassett Resort and Golf Club on June 4th, 2023 for the debut of "Out on the Bay," a celebration of Pride month that's all about inclusivity, diversity, and awareness. The property is shining a light on the unique and powerful LGBTQ+ community of Cape Cod with a party designed to bring people together while having a fabulous time!
The event will be held from 12 pm – 6 pm on The Grand Lawn, a vast outdoor garden space that boasts breathtaking views of the waterfront. They have partnered with Provincetown's most coveted hotel and entertainment complex, Crown & Anchor, to curate a Tea Dance with a stellar lineup of pop-up performances from Cape Cod's LGBTQ+ destination. Performers include Tina Burner from Season 13 of RuPaul's Drag Race), Yoli Mayor (seen on America's Got Talent and American Idol), João Santos, Donnelly & Richardson, Hilarie Tamar, Qya Cristál, Delta Miles, Roxy Pops, Mark Adams – Arts Foundation of Cape Cod Artist of the Year, and many more.
The organizers of Out on the Bay believe in supporting small businesses and local allies. The event will feature a pop-up queer-makers market showcasing several LGBTQ-owned local businesses, including Carlos Jimenez, Kilt Plus, and Chatham-based bookstore Where The Sidewalk Ends. You can also stop by the book corner, where there will be an exciting selection of literature and authored books with a focus on the LGBTQ+ community, curated by Where The Sidewalk Ends.
To elevate your experience, Provincetown Brewing Co. will be on-site with a pop-up beer garden featuring their most popular brews.
Out on the Bay is more than just a party – it's a family-friendly afternoon of great food and drink, music, performances, and tons of PRIDE! Don't miss out on this incredible event. Come celebrate the bay and the community together!