Are you Salty, Sweet or Savory? Whatever your chip choice, you will find it on the Cape Cod Potato Chip Factory Tour in Hyannis MA. 
The self guided free tour takes you on a quick trip through the factory where you'll see how the famous Cape Cod Kettle Chips are made. You can spend as much or as little time as you like strolling through the hallway of the main production rooms; see how potatoes are peeled, sliced, seasoned and packaged, learn about the history of the company, as well as  fun facts about how their products are made.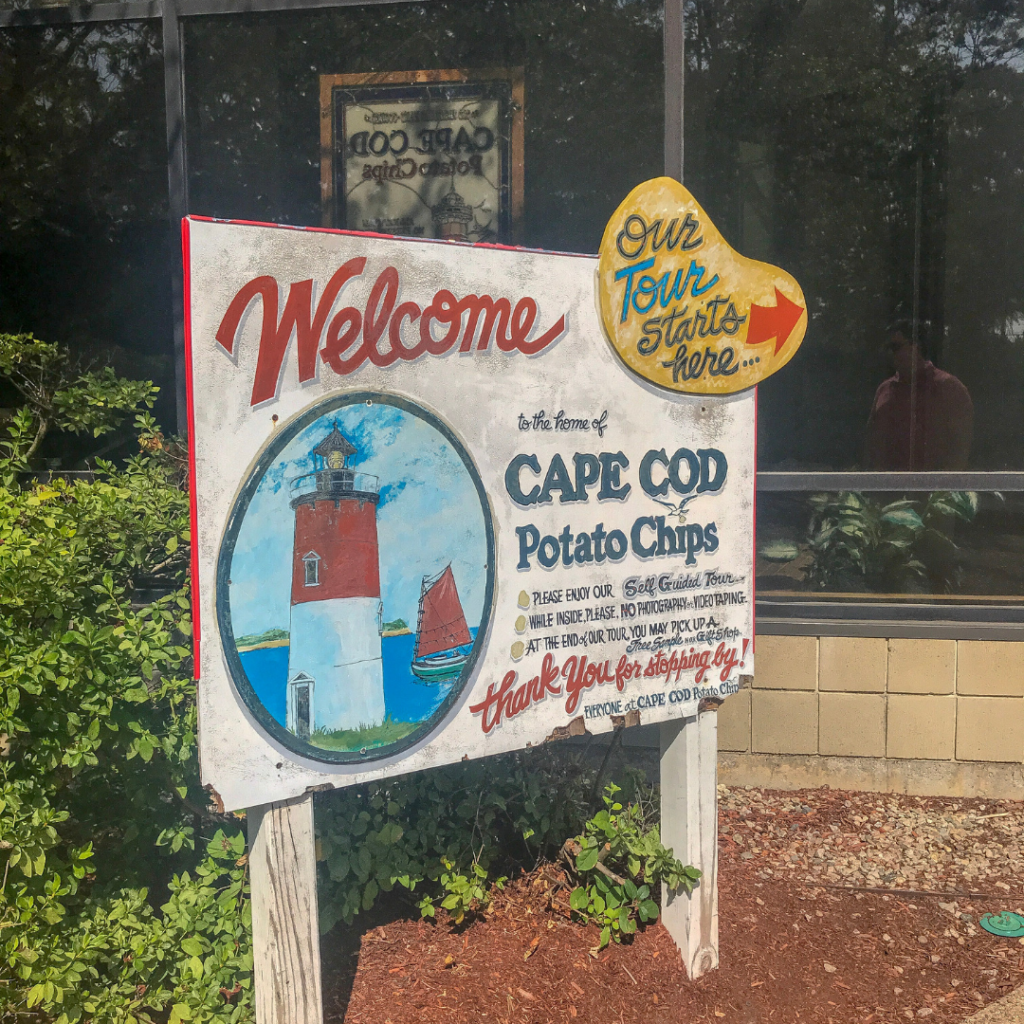 You can watch the flavors being added to the batches and the choices are endless; from standards like Original, Sea Salt & Vinegar and Sweet Mesquite BBQ, to limited batch offerings like New England Bisque (yes its a thing) and Cape Cod Summer (cracked pepper with a hint of lemon).
On average, the factory produces nearly 30,000 pounds of potato chips a day, 600,000 pounds of potato chips per month, and 7,200,000 pounds of potato chips per year, according to the company.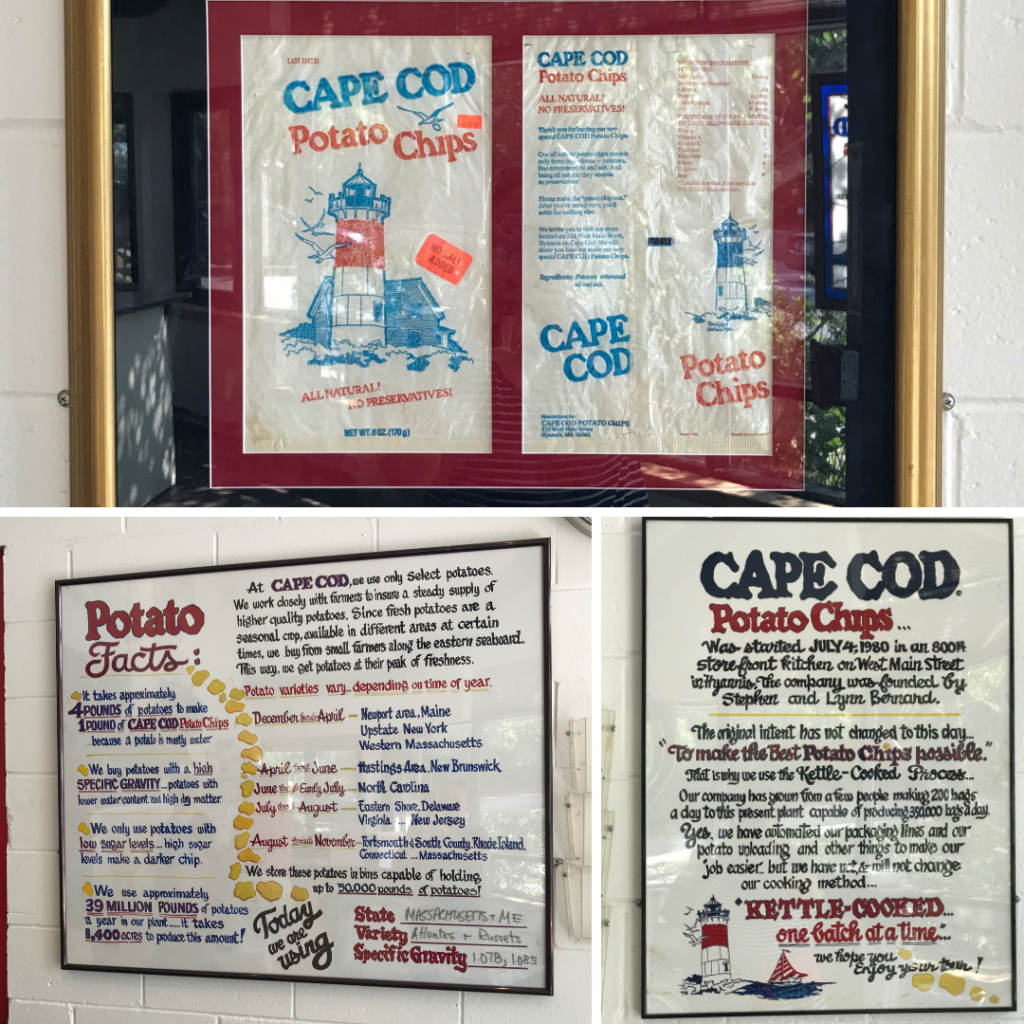 The entire tour for adults and older kids won't take much more than 15-20 minutes. With younger kids, you might want to spend a little longer, reading the signs and posters to them, and explaining how the machines work and watching the chips get bagged and sealed. There is also a fun Mr and Mrs Potato display at the beginning of the tour that is fun for the kid in all of us.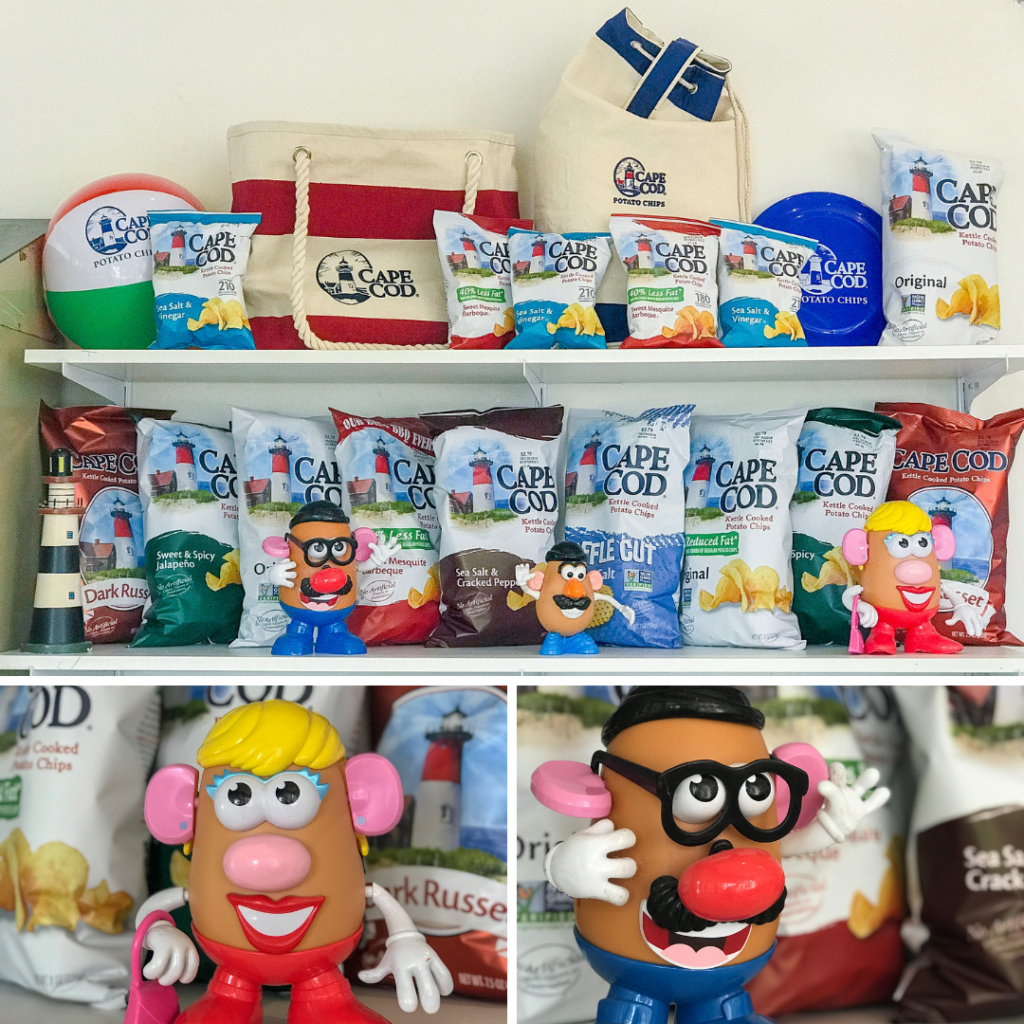 At the end of the tour is the Gift Shop that has all of their flavor selections available for purchase. They also have fun souvenirs and gifts – the t-shirts we bought are in heavy rotation in our home. 
On your way out, don't forget to grab your complimentary snack size bag of chips. The factory has recently added a patio where you can sit and enjoy your salty treats. As an added bonus, take a trip out to Eastham (about 30 minutes east) and visit Nauset Light, the iconic lighthouse that the company uses as their brand logo.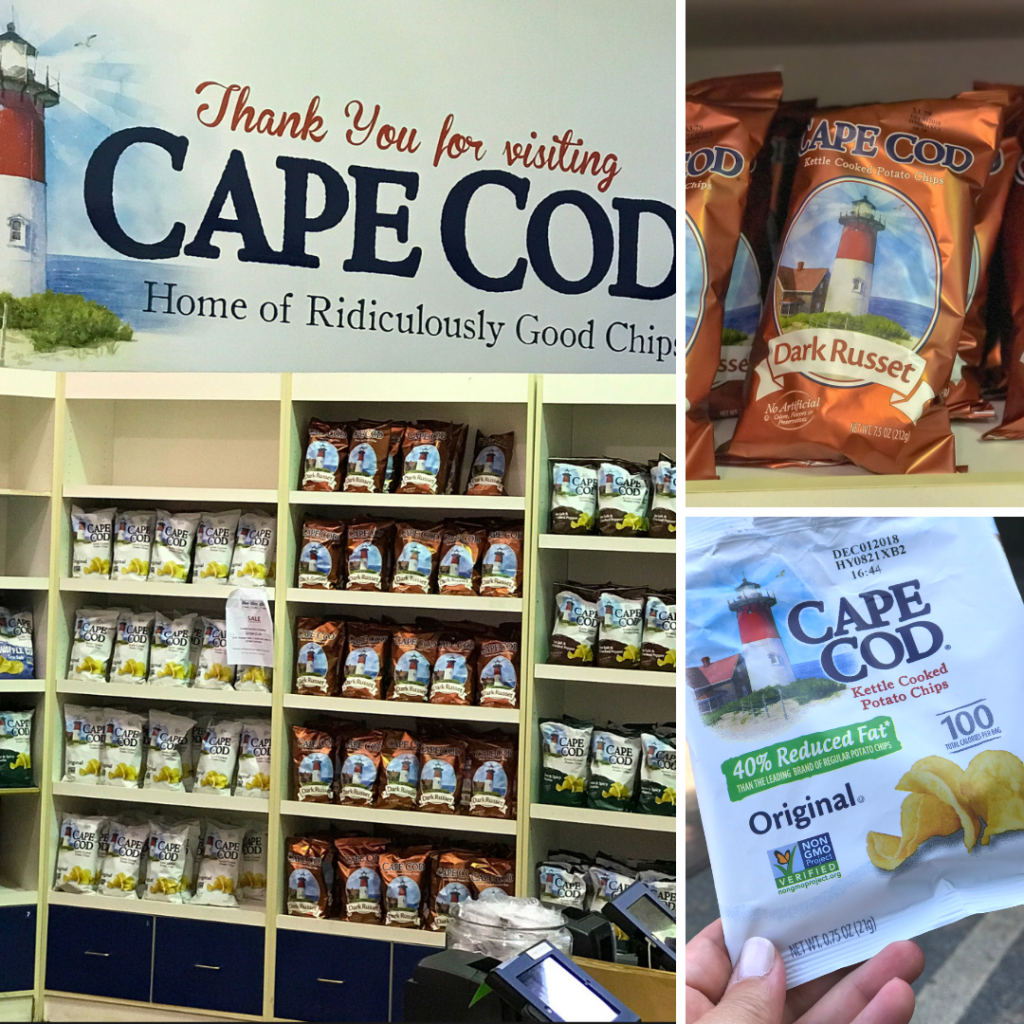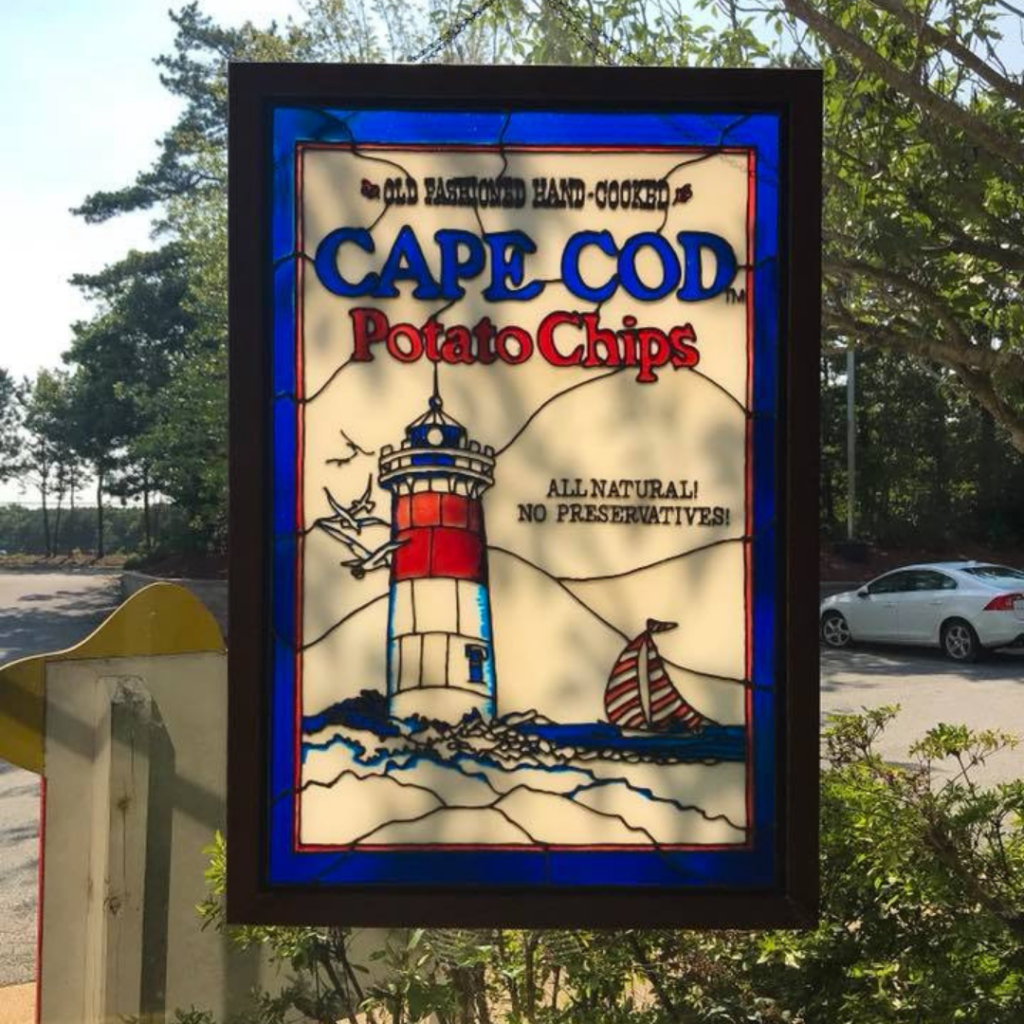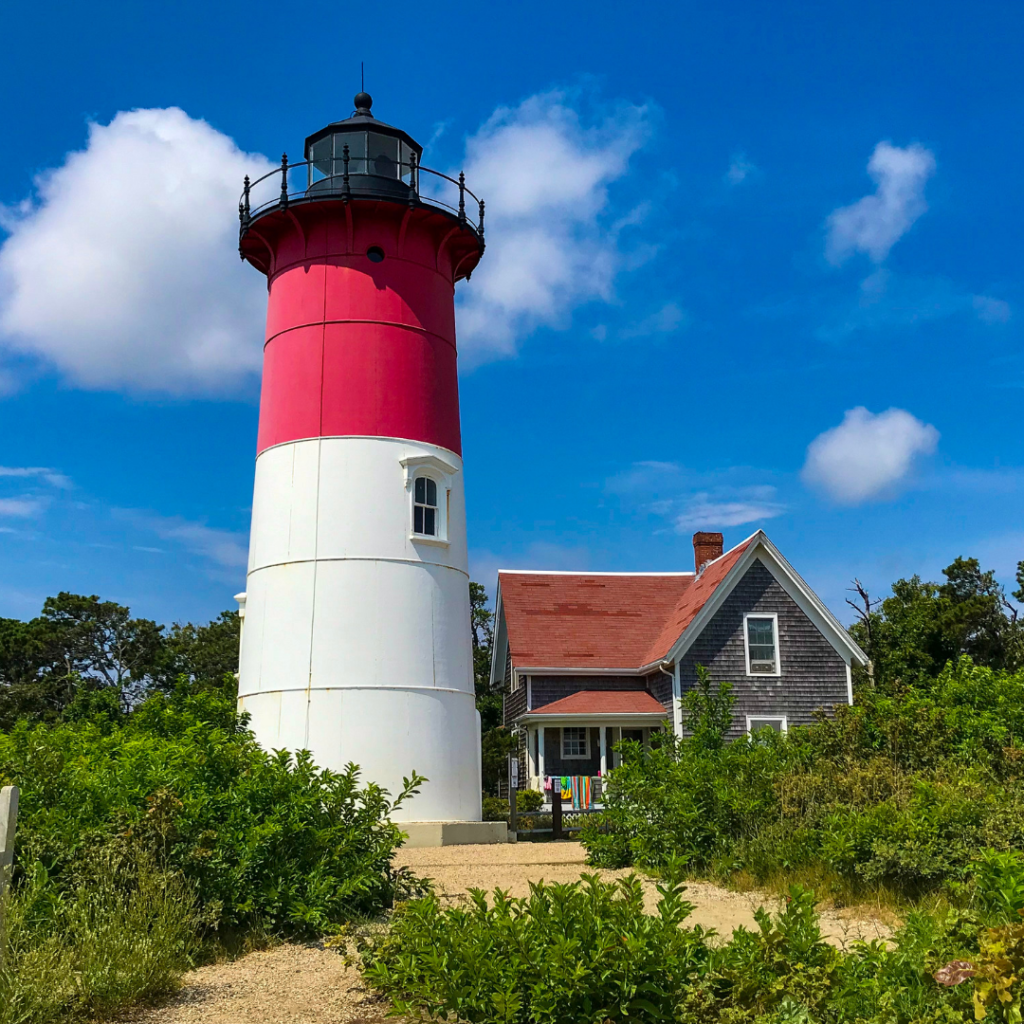 When & Where to Visit the Chips Factory
Location: 100 Breeds Hill Road, Hyannis (Only a mile or so from the airport and the Hyannis Mall)
Hours: Monday through Friday, 9 a.m. to 5 p.m. (Closed weekends and holidays)
Admission: Free. There's plenty of free parking, too.