• BARBOUR AT WEQUASSETT •
A Choice of Barbour Styles
Located on the picturesque shores of Cape Cod, Massachusetts, Wequasset Resort and Golf Club has partnered with the iconic British lifestyle brand, Barbour, to create a unique guest experience blending the brand's appreciation for nature with the hotel's unparalleled luxury hospitality. 
Barbour's residency at Wequassett has infused their long-standing heritage and passion for adventure into every aspect of the hotel, from staff uniforms to on-site clothing. Guests can now access an on-site Barbour borrowing closet in the front lobby, stocked with wax jackets and rainproof Wellington boots in men's, women's, and children's sizes. And with each new season comes a new update to the Borrowing Closet, aligning with the resort's seasonal programming.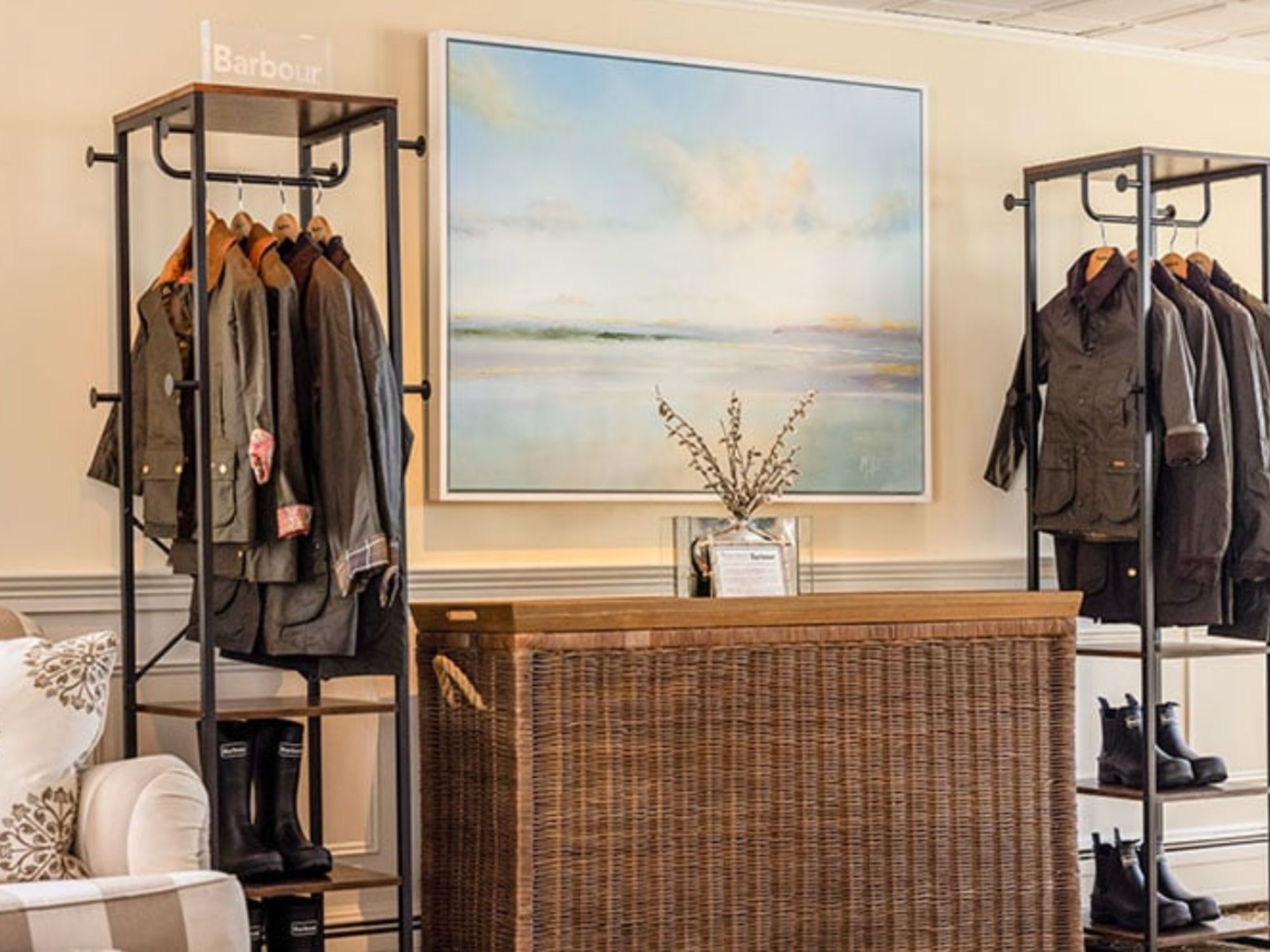 • BARBOUR AT WEQUASSETT •
Food & Drink with a Barbour Twist
To fully immerse their guests in all things Barbour, the resort has incorporated the brand's coastal heritage into their menu at twenty-eight Atlantic, with the finest tastes of Britain featured throughout the spring. And for a truly immersive experience, guests can sip on the Barbour-inspired cocktail, The Explorer, a Macallan-based whisky delight at Thoreau's.
At Wequassett Resort and Golf Club, adventure awaits around every corner with a Barbour twist. Take a journey to experience a taste of New England in three unique and specialized dinner and drink experiences. Enjoy custom flavors paired with signature Barbour branding to bring something truly unique to your palate.
Satisfy your taste buds with Executive Chef James Hackney's limited-edition dinner at twenty-eight Atlantic, the regions only Forbes Five-Star rated restaurant housed in an 18th-century sea captain's home with floor-to-ceiling views overlooking Pleasant Bay.
Need to quench your thirst? They have you covered with "The Explorer" specialty cocktail featuring Macallan Double Cask, fresh lemon juice, honey, angostura bitters, and an embossed lemon peel, or try one a bourbon and whiskey tasting inspired by our British roots. Take advantage of these at any of the resort's food and beverage outlets throughout the length of the partnership.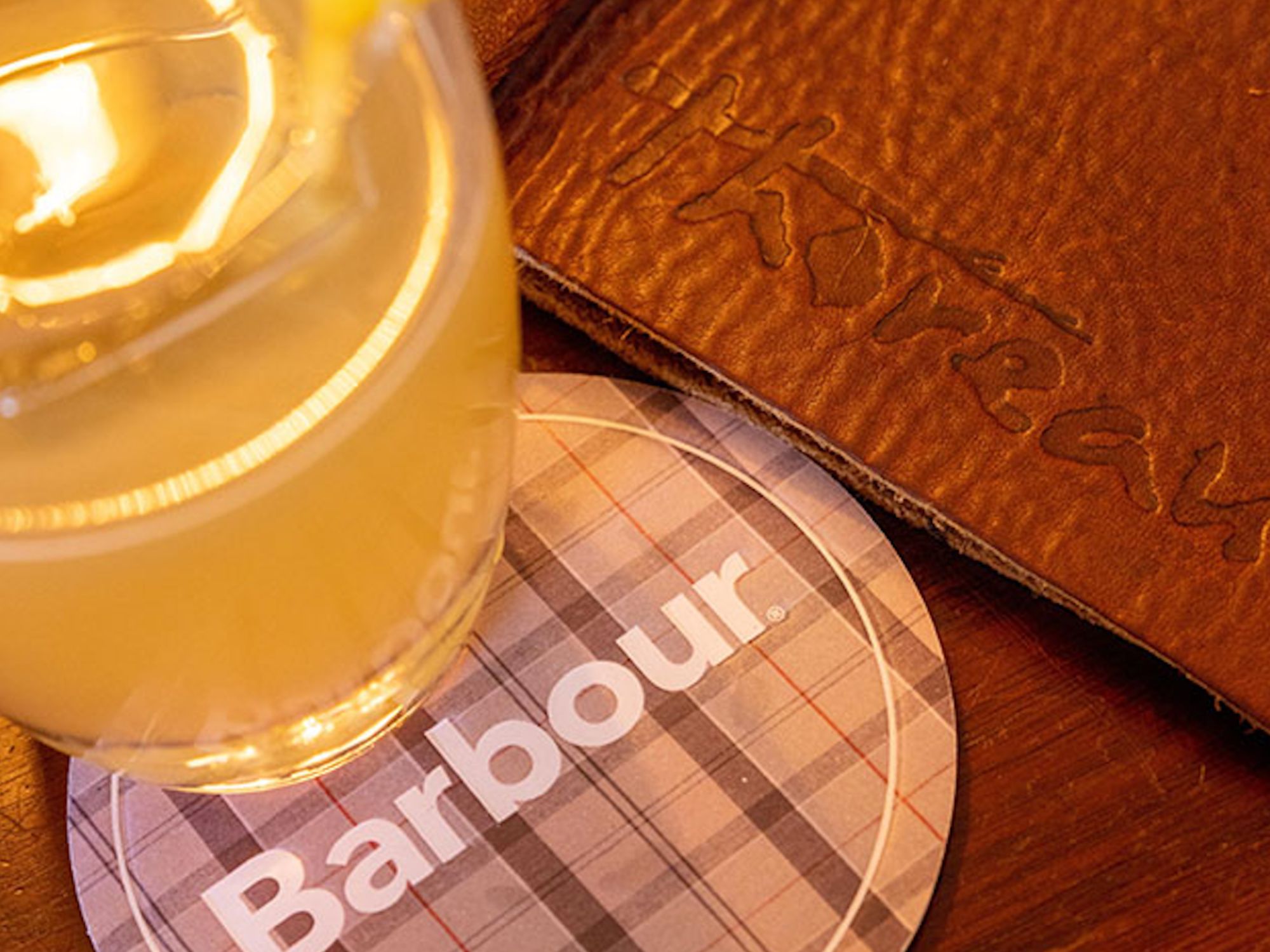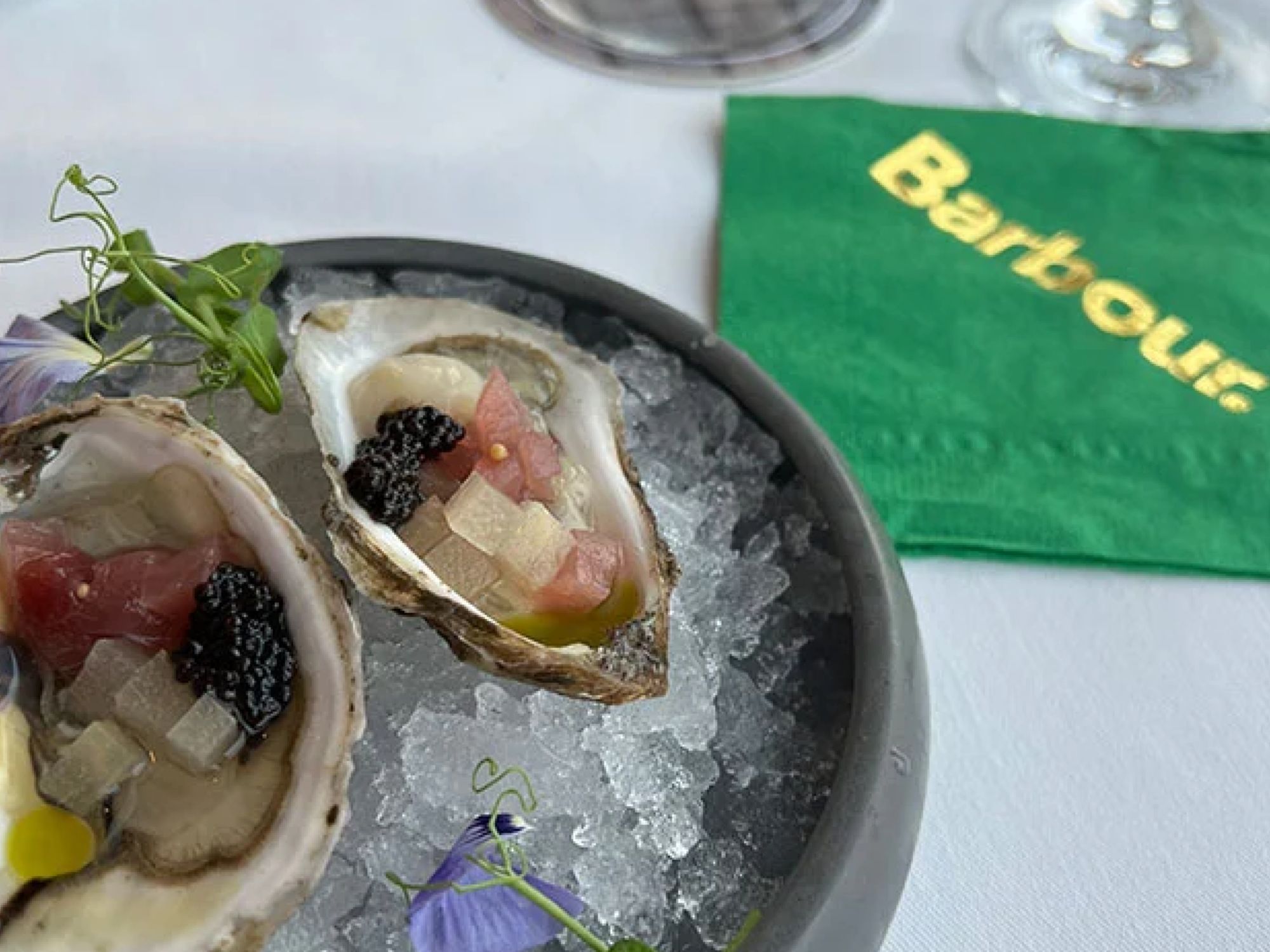 • BARBOUR AT WEQUASSETT •
Barbour Way of Life Activities
But that's not all. Wequasset has also crafted an exclusive Barbour stay package, complete with a seasonal "Field Guide" of outdoor activities that celebrate the brand's ethos and the best of the destination throughout the year.
At 27 acres, this waterfront property boasts a Double Forbes Five-Star rating and brings the British coast and countryside to life. Come rain or shine, Barbour's renowned craftsmanship is the perfect complement to bike tours, nature trails, clamming, boat excursions, stargazing, and more.
Just because the sun goes down doesn't mean the adventure ends. Get cozy with s'mores and a nightcap by the firepits, or snuggle up to watch a classic film as part of the hotel's fireplace movie nights. For the more adventurous type, enjoy a starry night explorations where expert Michael Bentz will guide you through the constellations and beyond.
Be entertained with upcoming events and activations, such as Soirée on the Bay and the Cape Cod Jazz + Arts Festival, while also getting the chance to establish Wequassett as a Barbour Re-Loved drop-off location later in the fall. Book your stay now and get access to the Barbour borrowing closet, a Barbour welcome gift for two, and a complimentary "Explorer" cocktail at Thoreau's.