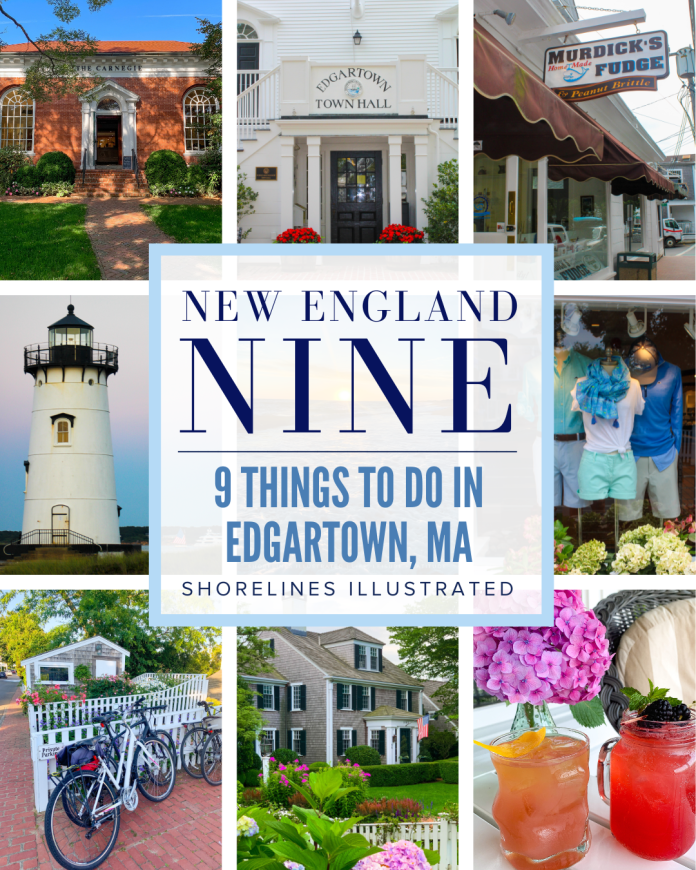 Welcome to Edgartown, the picturesque town on Martha's Vineyard, Massachusetts, that's bursting with charm and New England architecture. Get ready for a delightful adventure with these nine must-do activities:
1. South Beach: Dive into the beauty of South Beach, Martha's Vineyard's top spot for sun, sand, and surf. Prepare to be awestruck by the incredible views of the Atlantic Ocean.
2. Edgartown Lighthouse: Step back in time with a visit to the iconic 19th-century Edgartown Lighthouse. Wander along the harbor, soaking up the enchanting scenery from this historic gem.
3. Main Street: Immerse yourself in the vibrant atmosphere of Main Street. Discover unique shops, art galleries, and mouthwatering dining options—this charming locale has it all.
4. Chappaquiddick Island: Embark on a short ferry ride to the magical Chappaquiddick Island. Explore the stunning natural beauty, from the Mytoi Japanese Garden to the peaceful beaches.
5. Martha's Vineyard Museum: Dive deep into the fascinating history and culture of the island at the Martha's Vineyard Museum. Discover whaling, maritime legends, and the island's Native American heritage.
6. Kayaking in Katama Bay: Find serenity in the picturesque setting of Katama Bay, where kayaking and paddleboarding reign supreme. Get lost in the breathtaking views as you glide through the waters.
7. Felix Neck Wildlife Sanctuary: Nature lovers, rejoice! Explore the breathtaking Felix Neck Wildlife Sanctuary, boasting trails, wildlife observation spots, and educational programs.
8. Vincent House Museum: Uncover Edgartown's captivating past at the Vincent House Museum. Marvel at artifacts and exhibits that bring the town's history and maritime traditions to life.
9. Norton Point Beach: Escape the crowds and bask in the tranquility of Norton Point Beach. Hop in a four-wheel-drive vehicle for easy access to this remote beach oasis.
Edgartown is the ultimate destination, offering a perfect balance of scenic beauty, historical treasures, and outdoor adventures. Get ready for an unforgettable getaway on Martha's Vineyard!