Anyone familiar with Martha's Vineyard real estate knows the name Patrick Ahearn.  The award winning architect has over 200 completed projects in the village of Edgartown alone, ranging from luxurious summer retreats to reconstruction and renovations of the Captain's homes along the waterfront.  His work is impressive for sure; but he is equally as compelling as a storyteller. On a picture perfect fall morning, we joined him on a walking tour of some of his projects along historic South Water Street and listened as he spoke of the history of Martha's Vineyard architecture and how Edgartown and the challenges of preservation has changed over the years.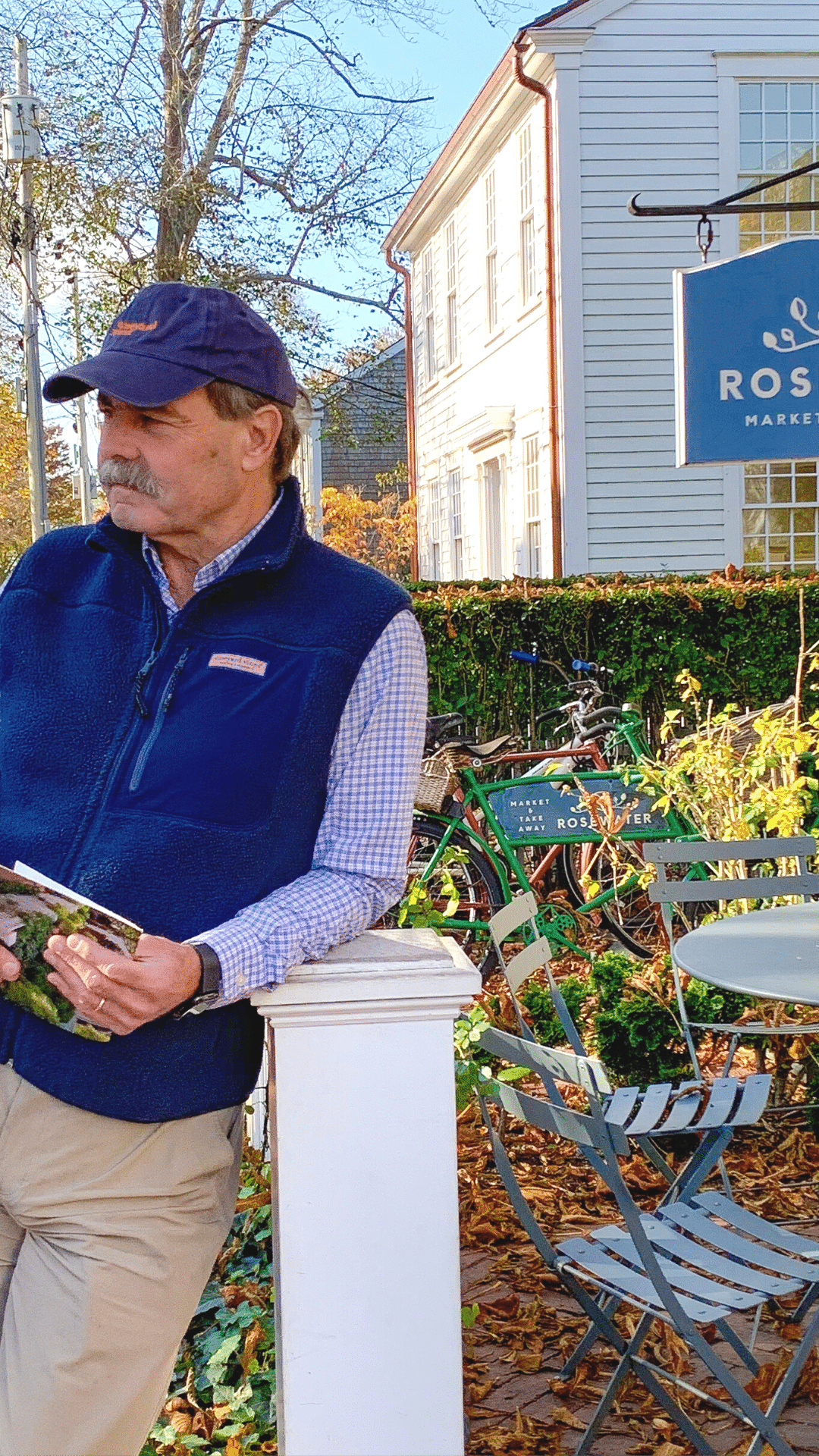 After a quick cup of coffee at one of our favorite island cafes, Rosewater Market & Takeway, we started our walk. Our first stop was at what is sometimes referred to as the James Cagney House. Ahearn described the home as an Urban Island Village Compound.  Within the walls of the property is everything you would need to enjoy all that the waterfront offers – inground pool, a boat house with a stunning recreation lounge, and a dock that was currently occupied by a Hinckley Yacht named Andiamo. Which was perfect because away we go!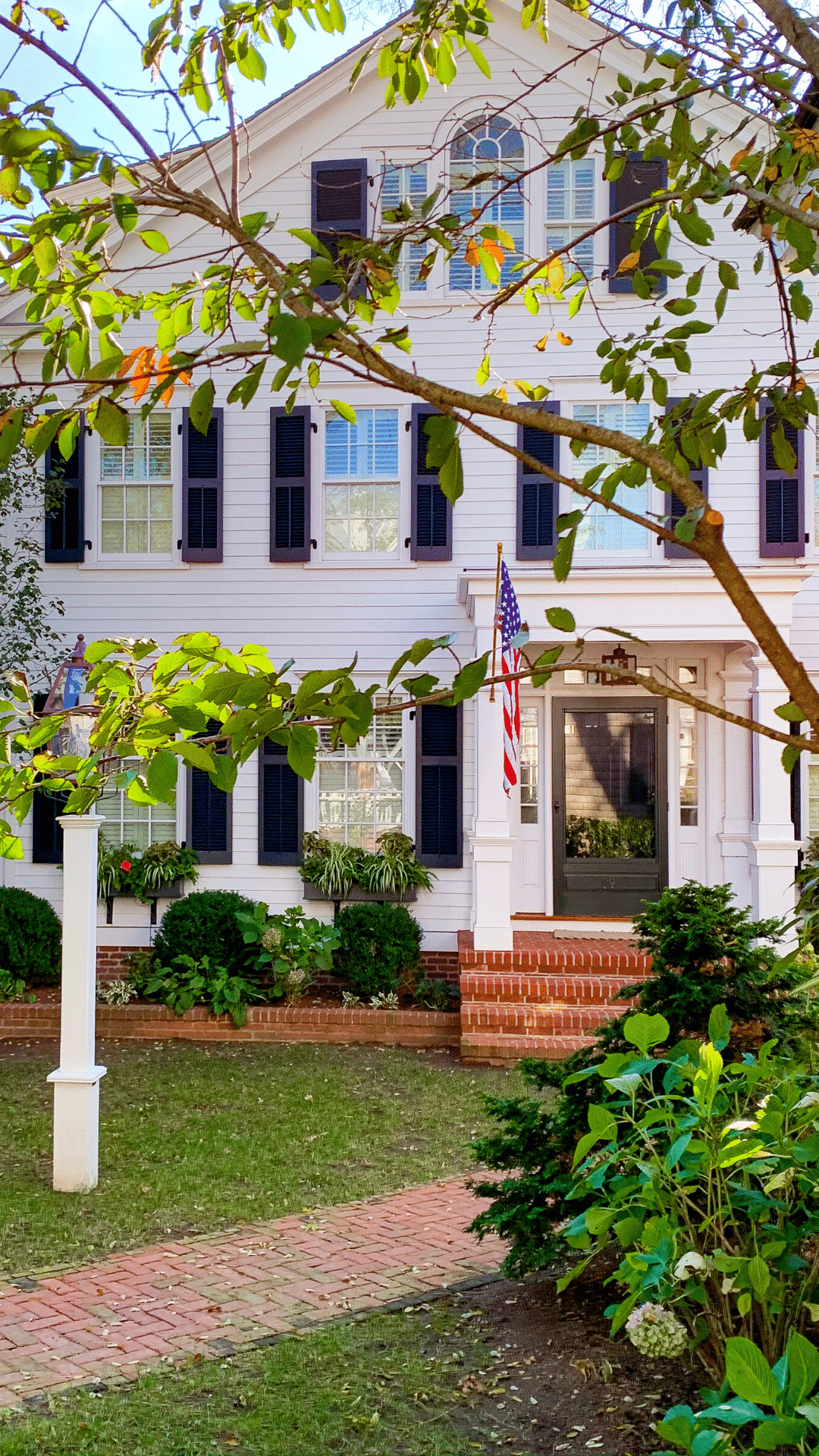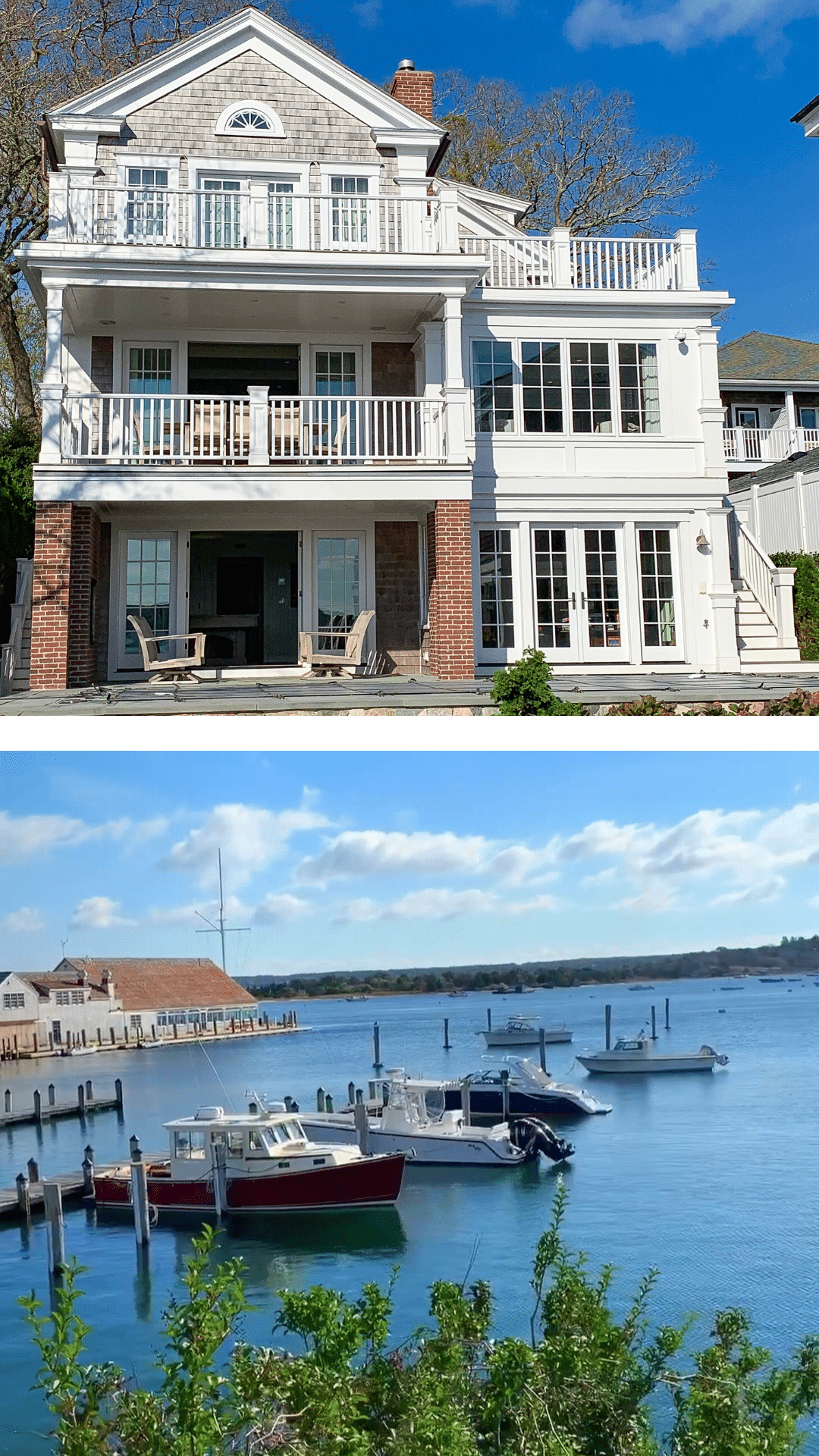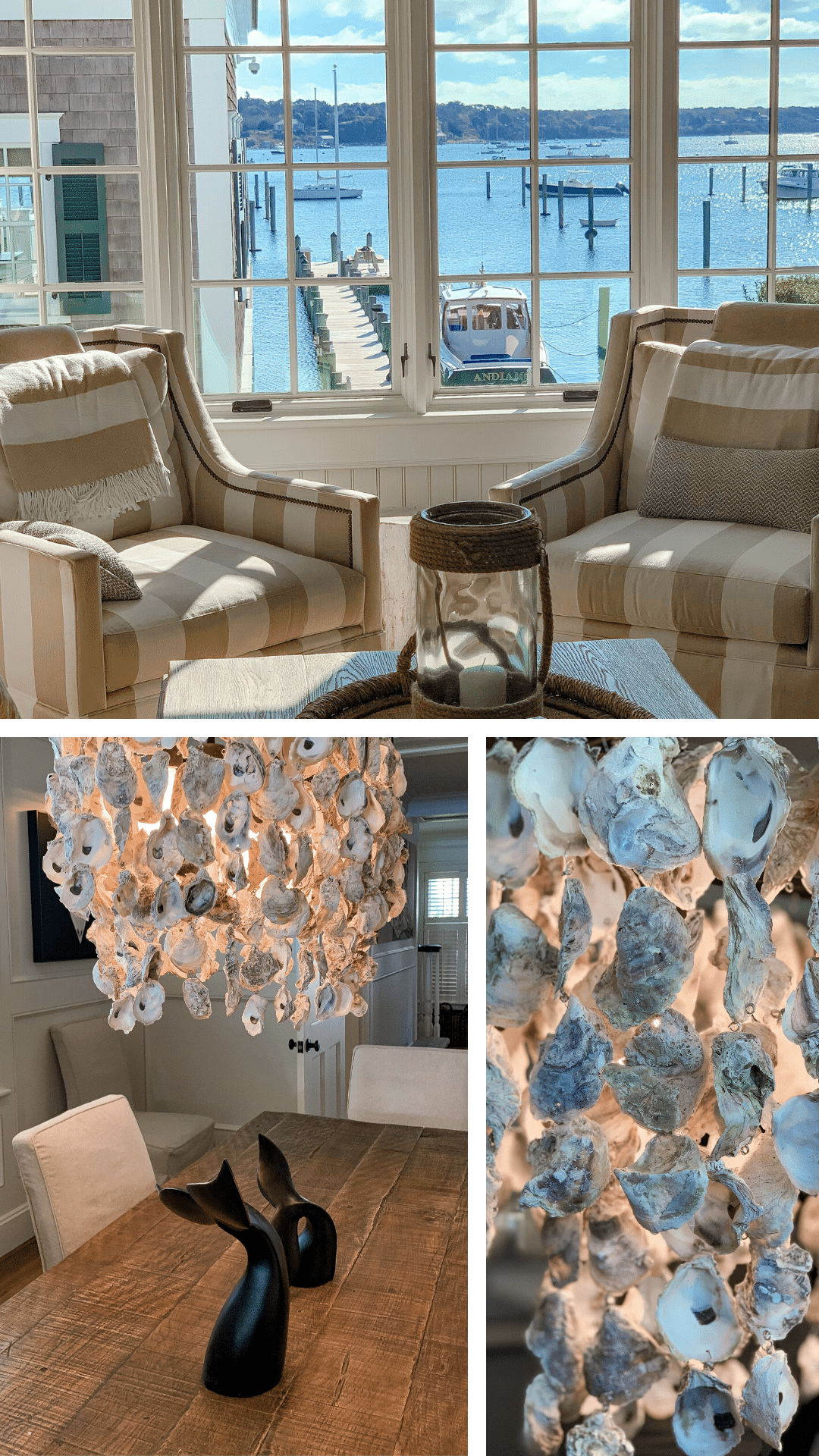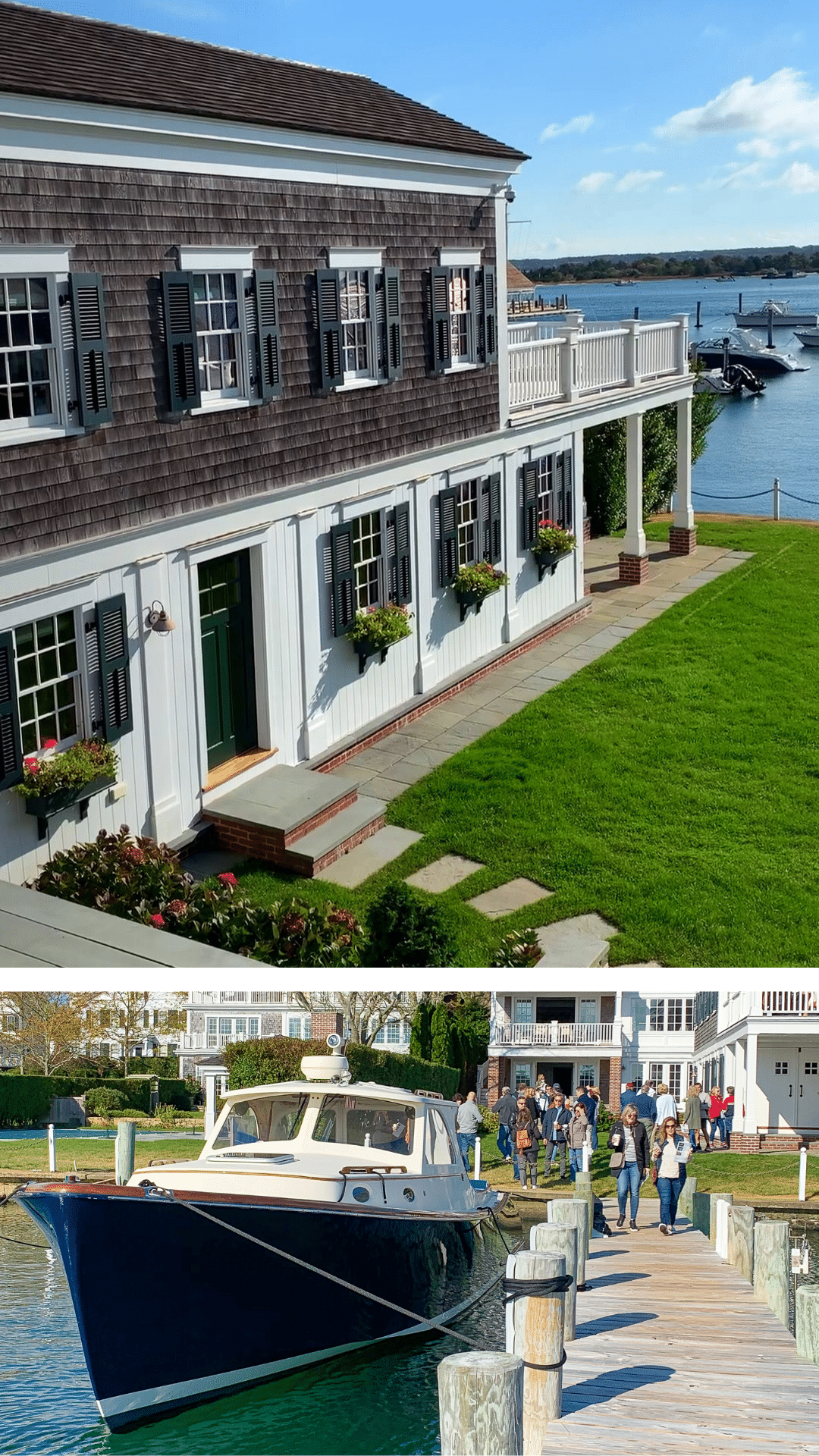 Next up was a stunning property that was originally built for the island's first blacksmith in 1682.  The reconstruction incorporated the original entrance and much of the home was reimagined using the layout of the original.  With a spectacular main house featuring every amenity that you could want, the adjacent guest home features a slope roof that beautifully accentuates the dormers.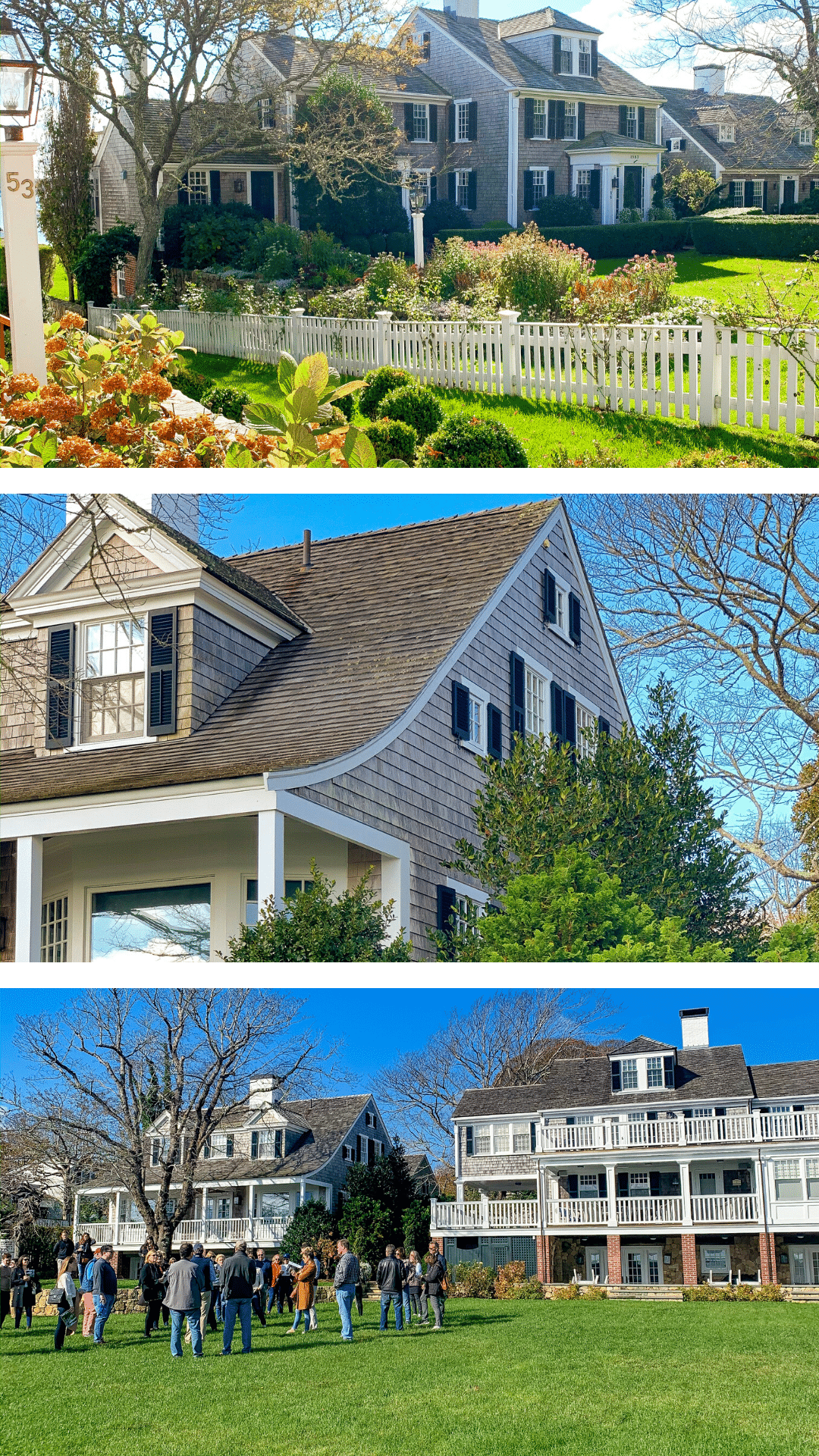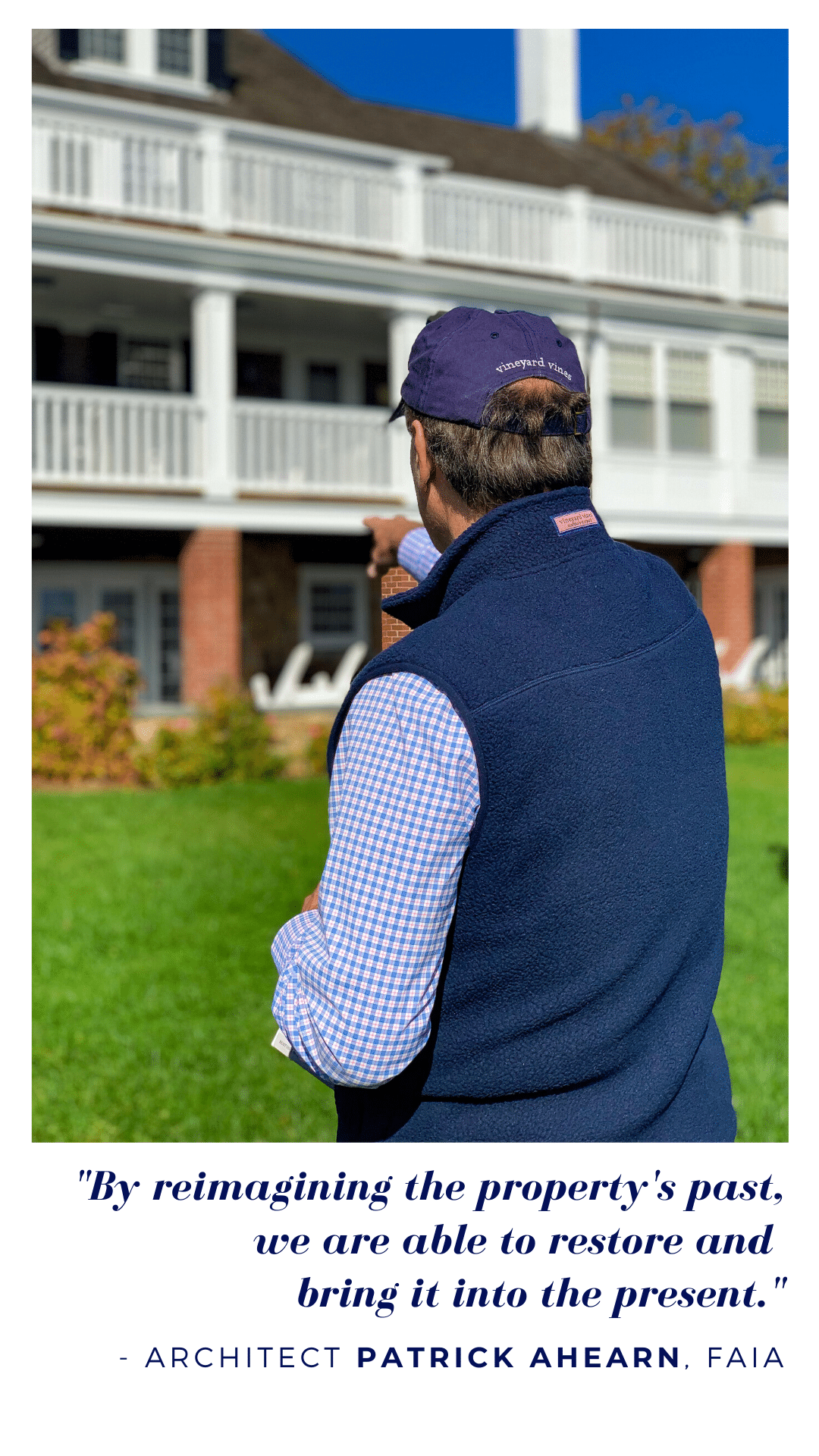 As luck would have it, we had one of Ahearn's former clients on the tour who generously let us walk around the grounds of her stunning yellow colonial – one of only two such colored homes in Edgartown.  Known as the Captain Rufus Pease House, the owner Anne gave us her own history with the property and how she and Ahearn worked to preserve it's architectural roots, such as the original windows and wide plank flooring.  You can read more about the home and how they rebuilt it by clicking here.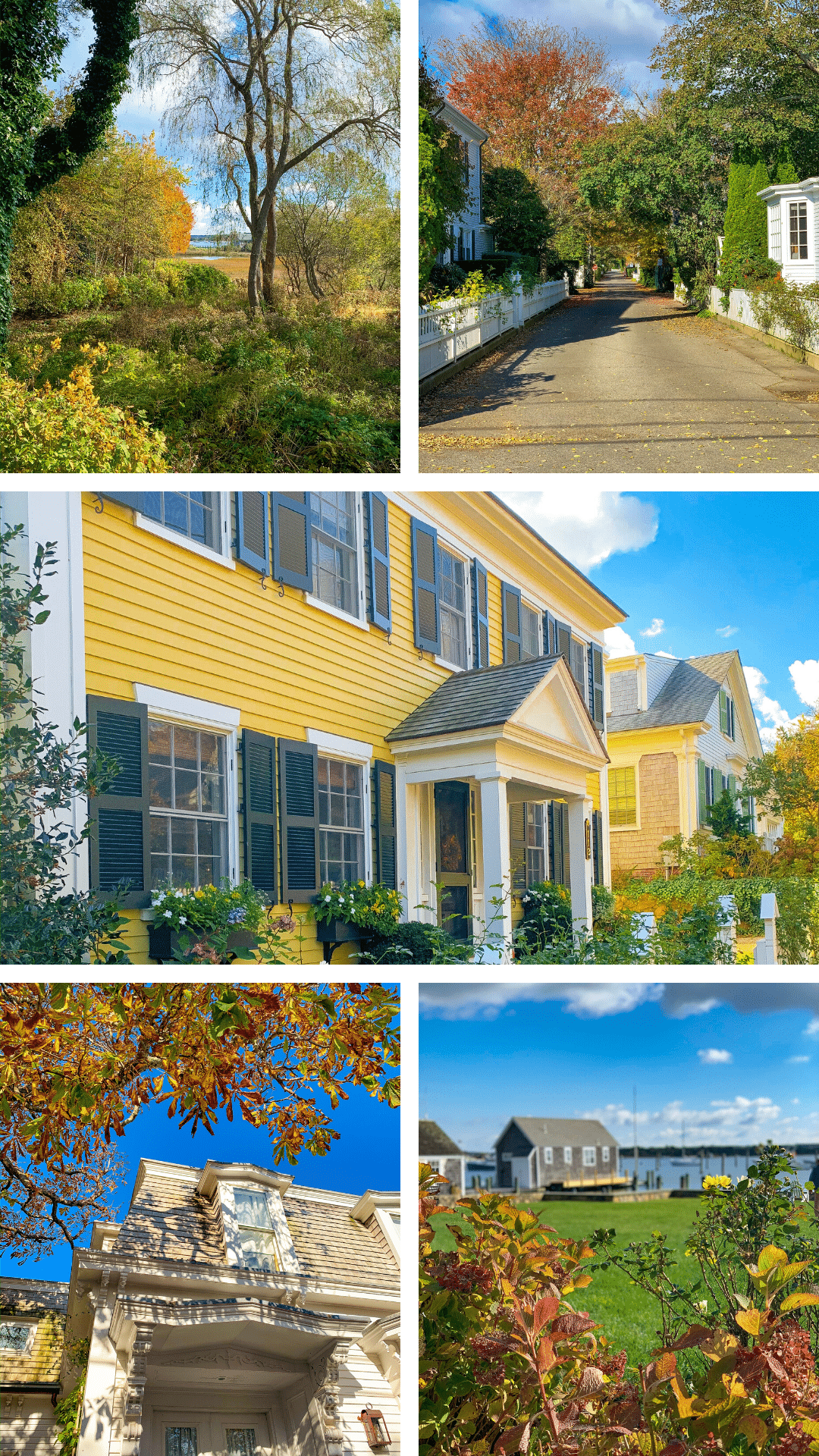 As the tour was winding down and we started to head off to our final stop, I was able to walk with Patrick and ask him about some of the challenges he faced with client's demands. As someone who is well-known for how much he adheres to preserving the history of the town, I had wondered why people would seek him out if they were so intent on making big changes.  "Because they know I can get things done that a lot of people can't!" he replied. He is like the mayor in these parts so it stood to reason that he knows his way around a zoning meeting.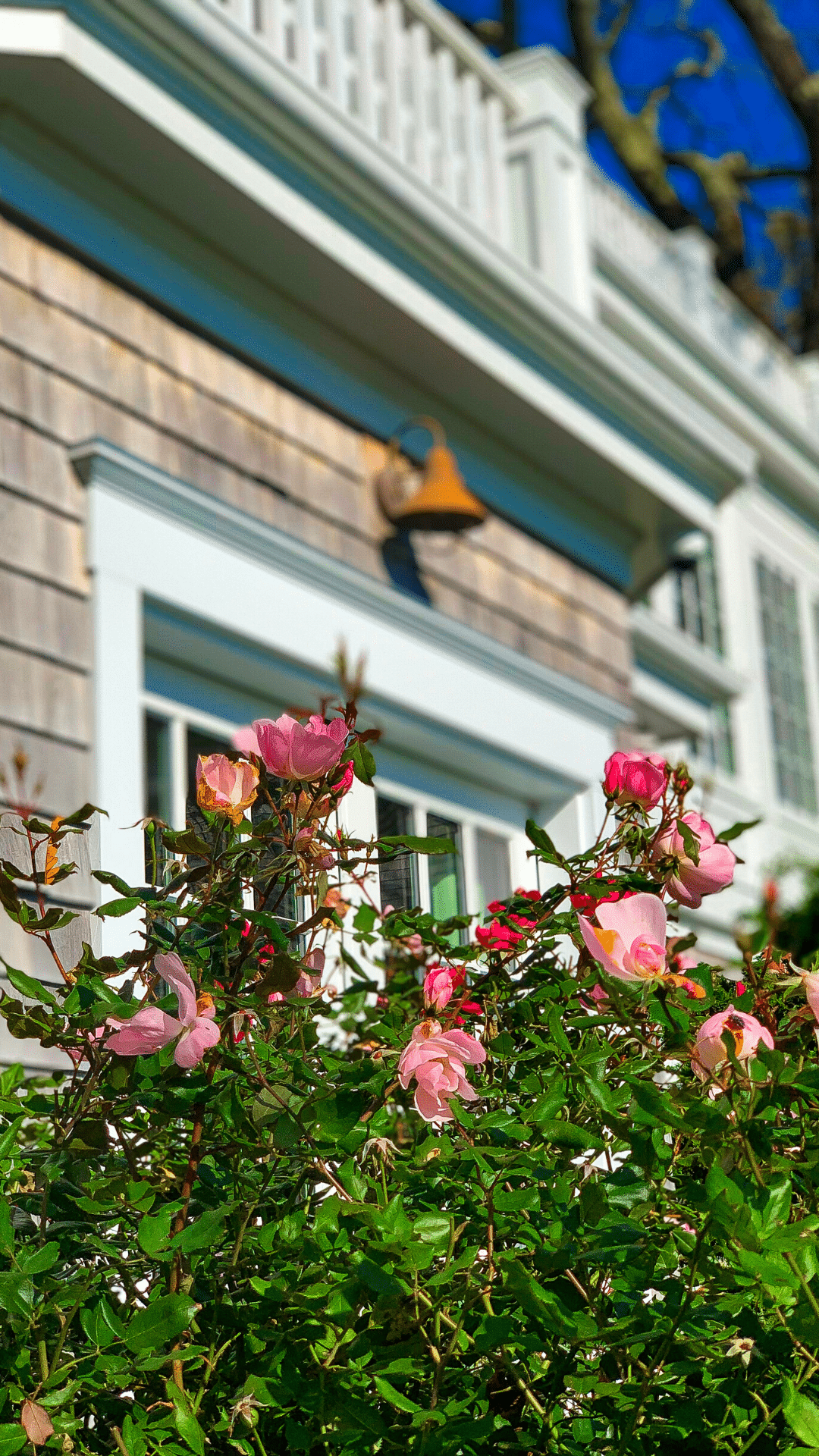 I also spoke to him about his background and was delighted to learn that he grew up in Levittown, Long Island, a town famous for being the first mass produced suburb and is widely regarded as the blueprint for the way postwar towns were built. He spent his summers out in East Marion, part of what is now regarded as the new Hamptons, which is nestled in between the towns of Greenport and Orient on the North Fork shores of the Long Island Sound.  Well before he became the residential expert that he is known as, he spent the first part of his career working with hotels and commercial design, and was one of the architects who helped revitalize Faneuil Hall in Boston. I will have to save his love of antique cars and other island anecdotes for another day!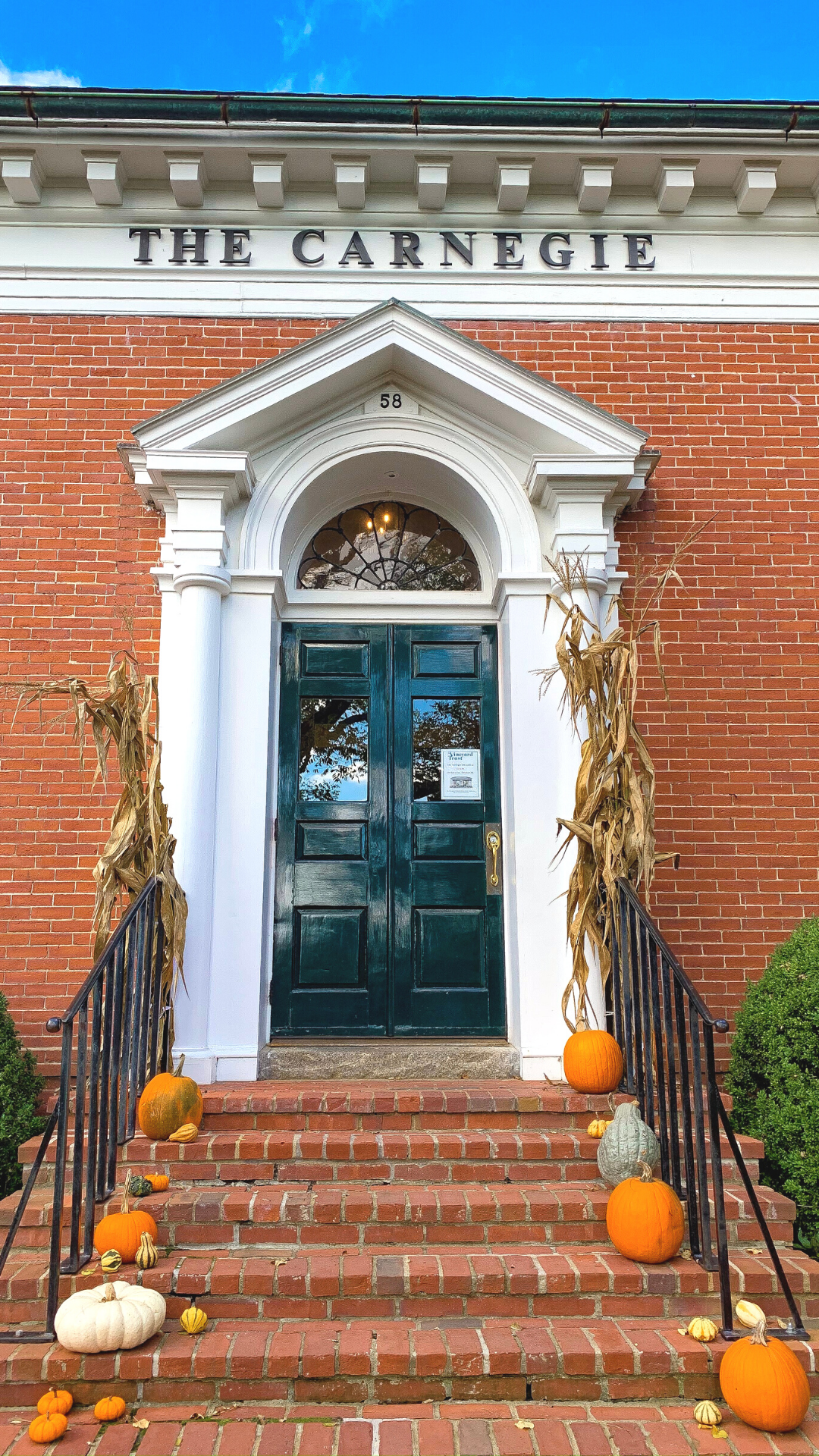 Our walking tour concluded at the The Carnegie, the former town library and another historic landmark that Ahearn and his team recently restored with the Vineyard Trust.  He took time to sign copies of his gorgeous new book, Timeless, which all of the guests on the tour received as a gift.  After a few photos and a sip of Prosecco, it was time to head back out on our own and enjoy the rest of the day.   Patrick has said that if he's done his job right, you won't be able to see him at all in his work.  Walking around the streets after our tour, he's impossible to miss.