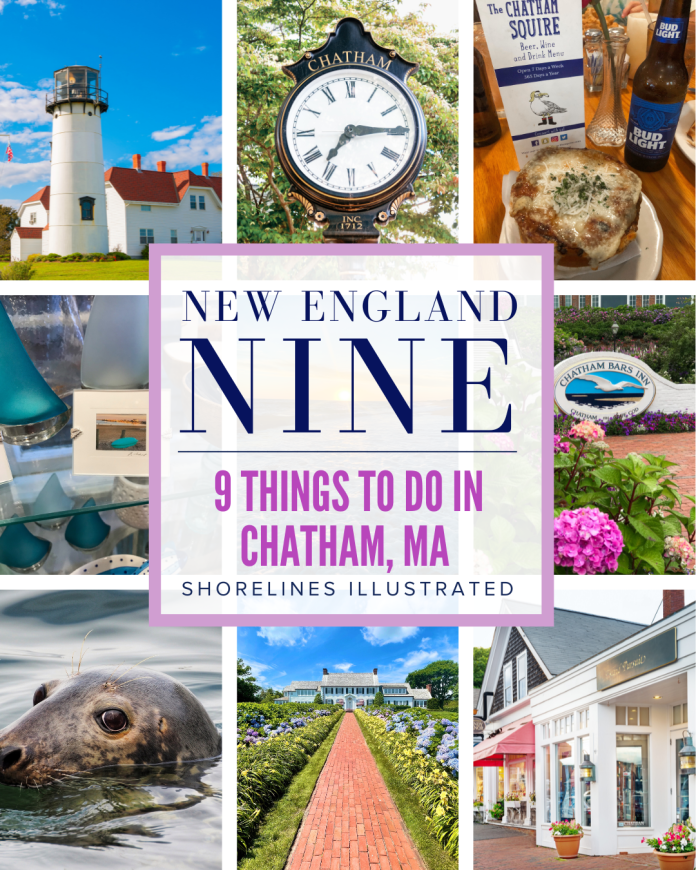 Greetings to magnificent Chatham: Where History and Beauty Embrace!
Chatham, nestled on the enchanting Cape Cod in Massachusetts, is a town that exquisitely captures the essence of picturesque charm. Join us on a thrilling escapade as we unveil nine captivating activities in this alluring destination:
1. Discover Lighthouse Beach: Immerse yourself in the mesmerizing beauty of one of Chatham's most iconic gems. Indulge in a leisurely stroll along the pristine sandy beach while you witness nature's artwork unfold before your eyes. Don't forget to visit the Chatham Light and bask in the awe-inspiring expanse of the ocean.
2. Dive into Chatham Fish Pier: Immerse yourself in the vibrant maritime legacy that Chatham embraces. Behold local fishermen in action as they reel in their bountiful catch, and marvel at the playful seals dancing amidst the nearby sparkling waters.
3. Wander Chatham Main Street: Prepare to be enchanted by the spellbinding allure of Chatham's Main Street. Meander through charming shops, lose yourself in the captivating world of art galleries, and satiate your taste buds with delectable local cuisine at enchanting restaurants.
4. Explore Monomoy National Wildlife Refuge: Embark on a riveting boat ride to venture into the mystical realm of Monomoy Island. Behold a sanctuary that harmoniously blends nature's wonders and the hearts of avid birdwatchers. Keep your gaze poised for a captivating display of diverse bird species and other untamed wildlife roaming freely.
5. Unlock the Past at Chatham Marconi Maritime Center: Step back in time and immerse yourself in the enthralling history of wireless communication at the Chatham Marconi Maritime Center. Unearth the hidden treasures of Marconi's pioneering days as you engage with immersive exhibits and intriguing artifacts.
6. Journey through Chatham Railroad Museum: Embark on a marvelous expedition through Chatham's rich tapestry of history at the Railroad Museum. Uncover artifacts and documents that vividly paint a picture of the town's railway and maritime past, leaving you in awe of its remarkable heritage.
7. Cheer on the Chatham A's Baseball Team: If you find yourself venturing to Chatham in the summer months, brace yourself for an electrifying baseball extravaganza featuring the mighty Chatham A's at the legendary Veteran's Field. Experience the adrenaline-fueled excitement of the Cape Cod Baseball League as you witness the awe-inspiring skills of top-notch college players.
8. Make a Splash at Pleasant Bay Community Boating: Delight in a thrilling aquatic adventure at the Pleasant Bay Community Boating program. Let your spirit soar as you engage in a myriad of water activities, from the art of graceful sailing to the thrill of kayaking and paddleboarding. There's something to captivate the heart of every water enthusiast.
9. Take in the Serenity of Stage Harbor: Surrender to the tranquility that washes over you while you partake in the scenic vistas of Stage Harbor. Immerse yourself in the serenity of a leisurely stroll, accompanied by a gentle coastal breeze that kisses your face. All the while, be spellbound by the breathtaking views of the glistening water and majestic boats that adorn the horizon.
Chatham beckons with a tantalizing blend of rich history, spellbinding natural beauty, and the mystique of maritime charm. Embrace this quintessential Cape Cod adventure and create memories that will linger in your heart forever!