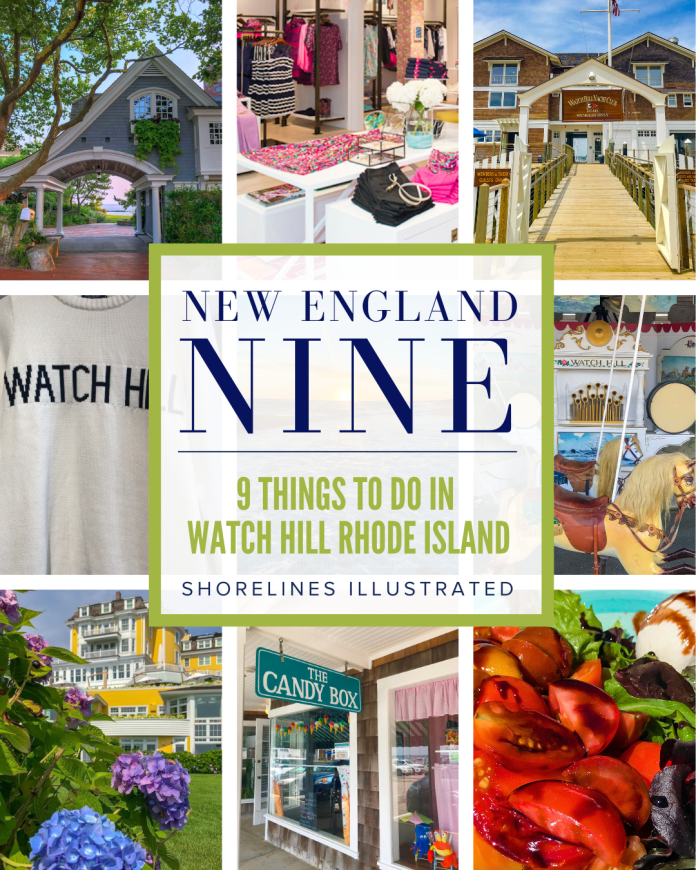 Welcome to Watch Hill, the charming coastal village in Westerly, Rhode Island! Here, you'll find a perfect blend of natural beauty and fun activities. Get ready for an unforgettable adventure with these nine must-do experiences:
1. Dive into Watch Hill Beach: Picture yourself lounging on the soft sand, swimming in the crystal-clear Atlantic waters, and soaking up the warm sun. This beach is a paradise for beach lovers and families alike.
2. Explore Napatree Point: Take a leisurely stroll or hike along Napatree Point Conservation Area. Marvel at the breathtaking views of the coastline, dunes, and wildlife. Nature lovers, this one's for you!
3. Take a Spin on the Flying Horse Carousel: Step back in time and visit the oldest continuously operating carousel in the US – the Flying Horse Carousel. It's a nostalgic and fun experience that will put a smile on your face, no matter your age.
4. Discover the Watch Hill Lighthouse: Let the Watch Hill Lighthouse guide you to stunning panoramic views of the ocean and the surrounding area. This historic landmark is a must-see for history buffs and sightseers.
5. Indulge in Luxury at Ocean House: For a glimpse into the past and a taste of luxury, visit the impeccably restored Ocean House. Explore its grandeur, take a guided tour, or treat yourself to a memorable meal at one of its fine dining establishments.
6. Embark on a Water Adventure: Rent a kayak or paddleboard and set off on an unforgettable journey around Watch Hill. Experience the serene beauty of the coast from a whole new perspective as you glide along the calm waters.
7. Sail Away at Watch Hill Yacht Club: Calling all sailing enthusiasts! Make your way to the Watch Hill Yacht Club and soak up the atmosphere of the marina. Even if you're not a member, strolling around and admiring the boats will brighten your day.
8. Discover Misquamicut State Beach: Just a short drive away, Misquamicut State Beach awaits you with its soft sand and fantastic recreational facilities. Relax, play, and make unforgettable memories in this pristine coastal haven.
9. Shop and Savor: Immerse yourself in the charm of Watch Hill's village as you browse through unique boutiques and art galleries. And when hunger strikes, treat yourself to a delectable coastal feast in one of the village's excellent dining establishments.
Remember, Watch Hill is meant to be savored slowly. Soak up the relaxing atmosphere and revel in the coastal gem that this village truly is. Get ready for an unforgettable experience!