I had driven past The Pink Sleigh in Westbrook, CT dozens of times while visiting family. A few seasons back I decided to finally pull over and find out what this charming little 200 year old barn was all about. What I discovered was a holiday decorator's dream come true.
Established in 1963, current owners Susan and Brett Haddad have been running it for the last 24 years.
While the store, open from July through December, has every season covered with spring birdhouses, summer suncatchers, fall pumpkin decorations and Halloween décor, it is the Christmas collection, available year round, that brings in the biggest crowds.
The store is located just off i-95 and is a great pitstop on the way to the town of Essex, located just down the road.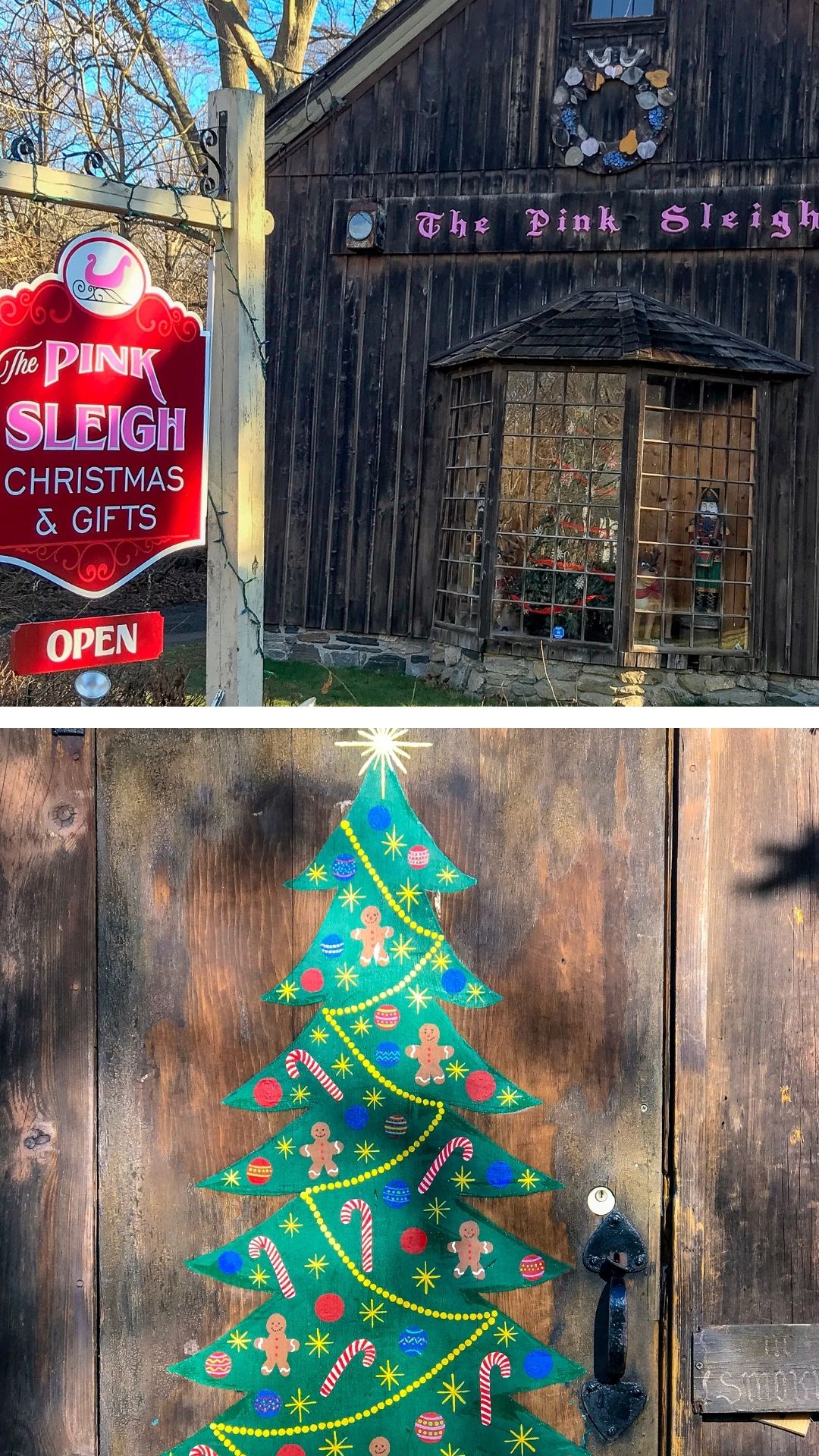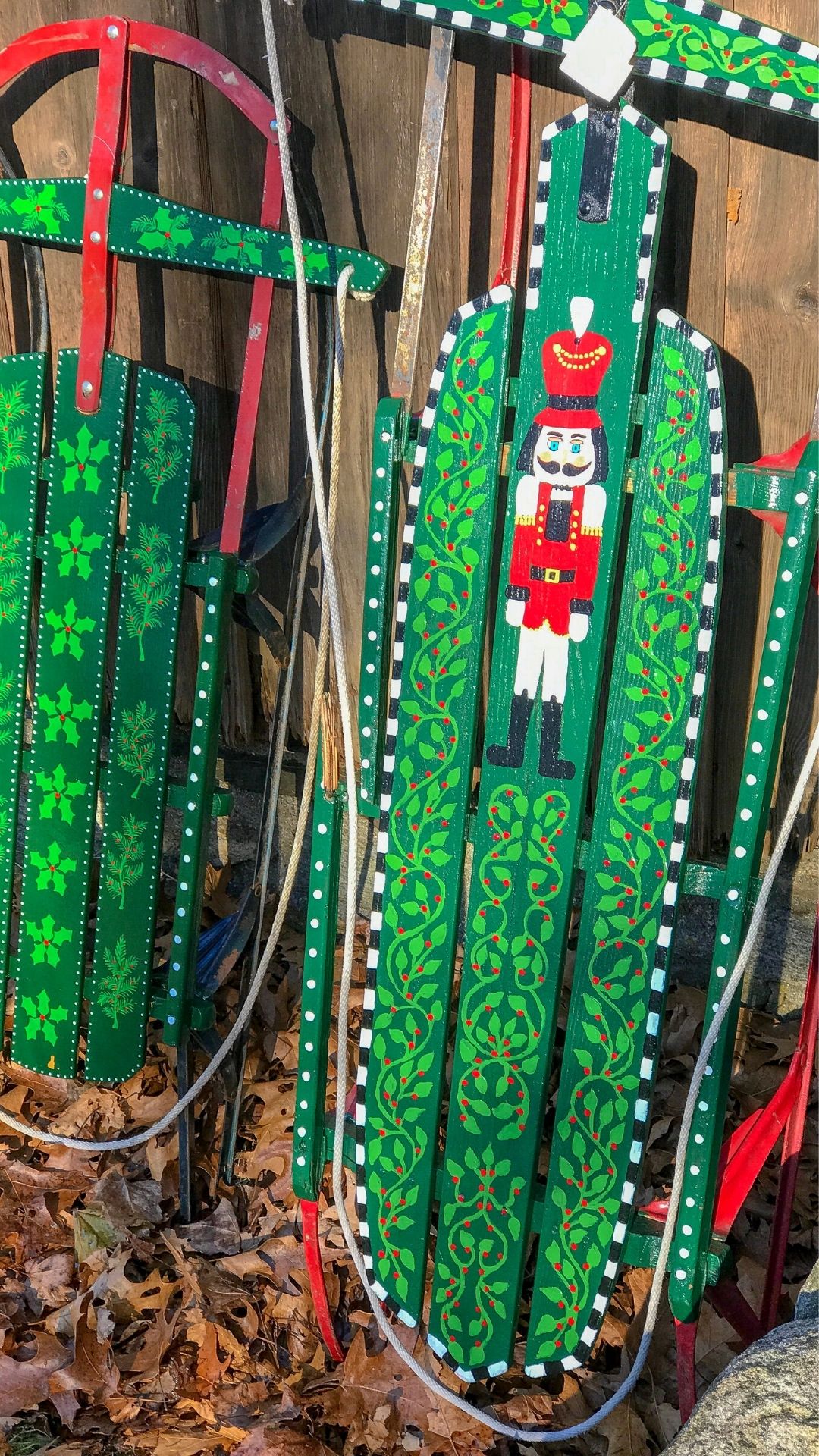 From the minute you pull into the driveway, Frosty the Snowman lawn decor holding a WELCOME sign greets you, and leaning against the barn just to the side of the entrance are hand painted snow sleds with green holly, nutcrackers and snowmen by Ansonia's Judy Sullivan. The Haddads redesign the store every year so, just like a snowflake, no two years look alike!
Open the door you're greeted by an amazing vision of holiday and seasonal trims, treasures and unique gifts. There is an almost exhaustive selection of glass Christmas ornaments, Byers' Choice Carolers, German Nutcrackers, Advent Calendars and specialty ornaments. There is an ornament for every hobby, special occasion, odd collector, age, interest, theme and scene. The barn itself it a magical backdrop to the stunning scene of elegantly adorned trees, stairs, twinkling lights, and a wrap around loft with merchandise in every nook and cranny of the old wooded panel displays.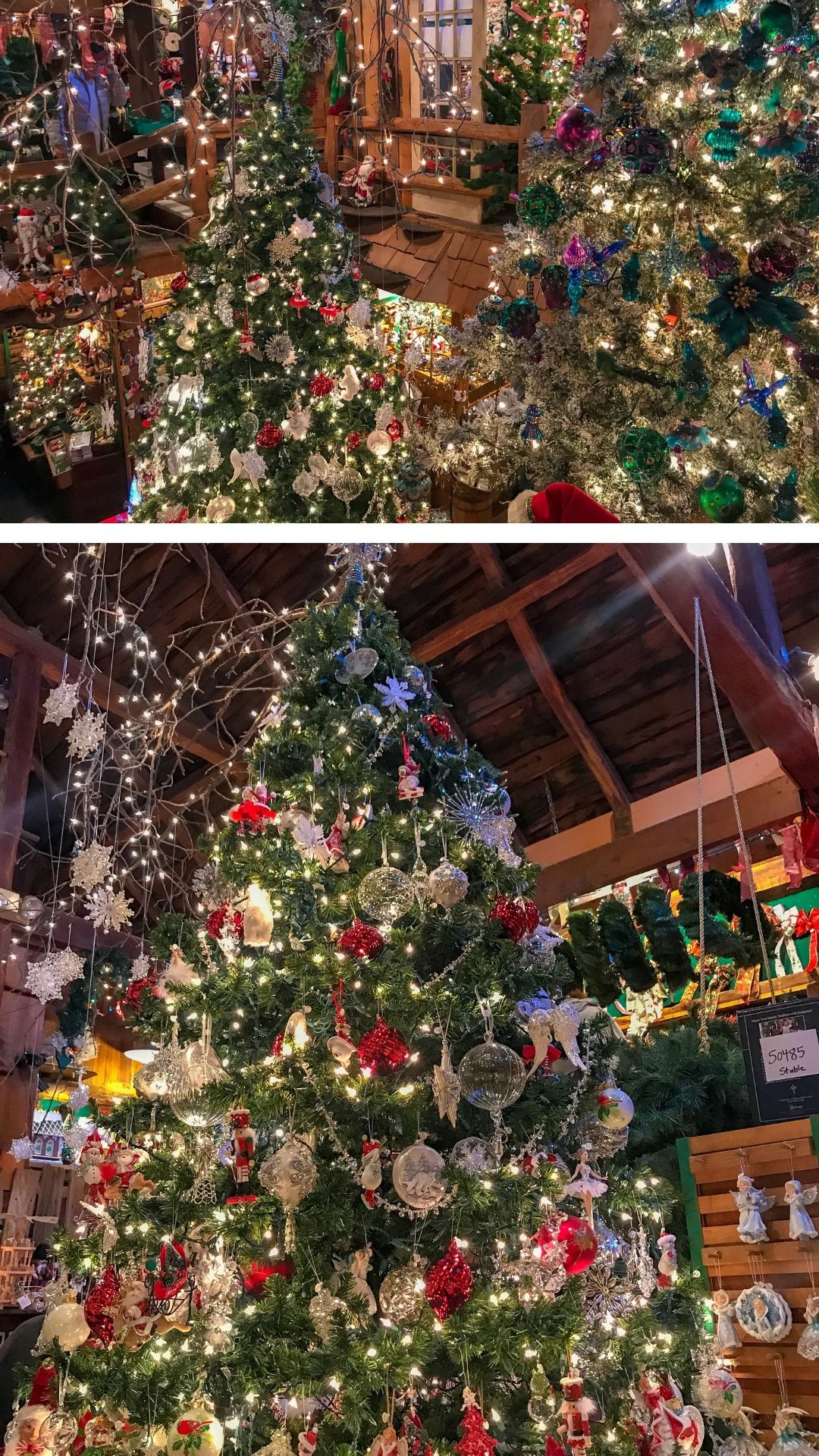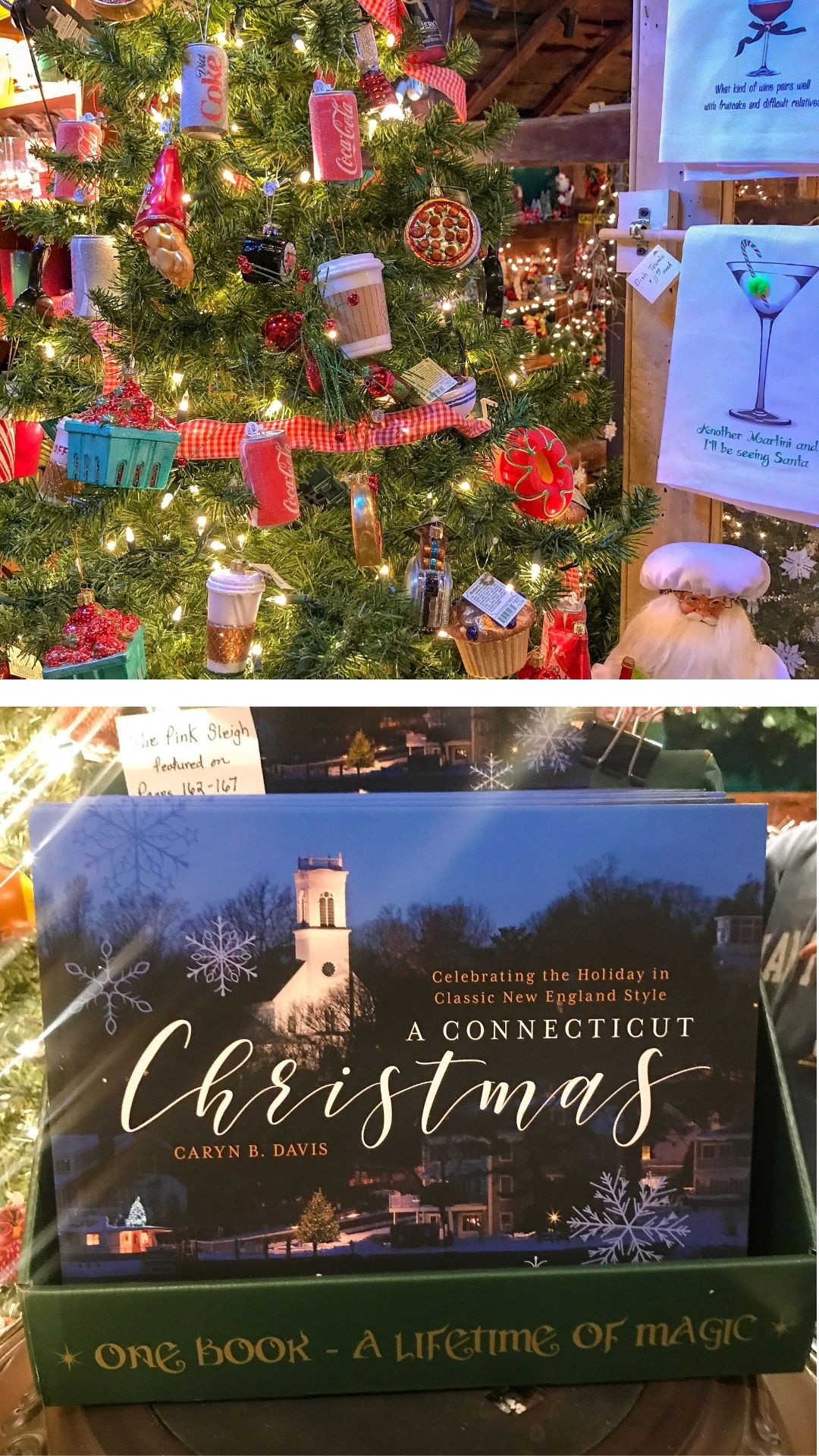 This is a must do road trip for anyone looking to get into the holiday spirit and start a tradition, like we have, of choosing keepsake decorations for your entire family, and for finding a few perfect hostess and secret santa gifts for everyone on your christmas list.