The island of Nantucket is known for it's natural beauty and charm, and there is never a shortage of seasonal sites and adventures to choose from.  So it takes a lot for a hotel to offer a setting that makes you feel so at home and relaxed you won't want to venture too far.  The Nantucket Hotel does just that with a resort filled with tons of activities and amenities; it is a true urban meets island oasis.
The property, opened as the Point Breeze for it's first summer back in 1891, originally consisted of forty "sleeping apartments" equipped with fine furnishings and connected to electric bells in the hotel's office. Early marketing boasted the running water on each floor, two dining rooms, billiards, water views, and a host of other first class amenties.  So even back in more remote days, the hotel was already known for modern day sophistication and luxury.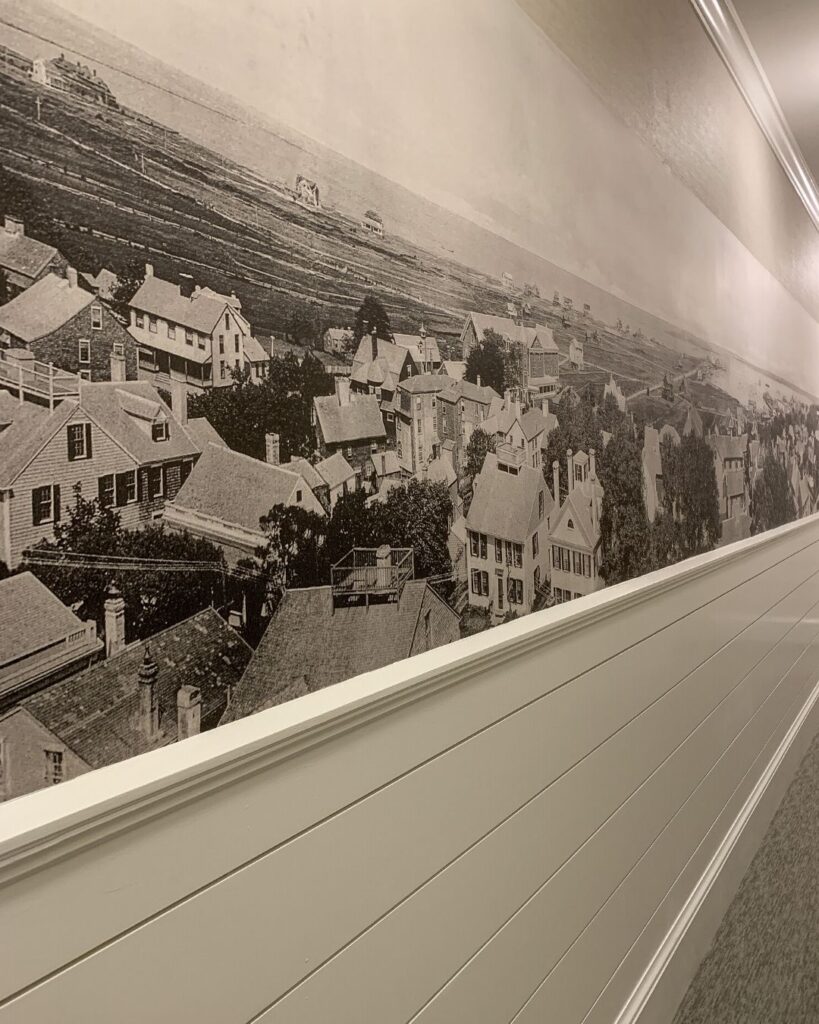 After a quick ferry ride on our favorite fast ferry, Seastreak, we were greeted at the dock by General Manager Jamie Holmes, an instant friend who has a long history both on the island and in hospitality.  He treated us to a thoughtful guided tour down the cobblestone streets in the hotel's antique school bus before we made our way over to the property, which sits just steps from everything the town and island has to offer.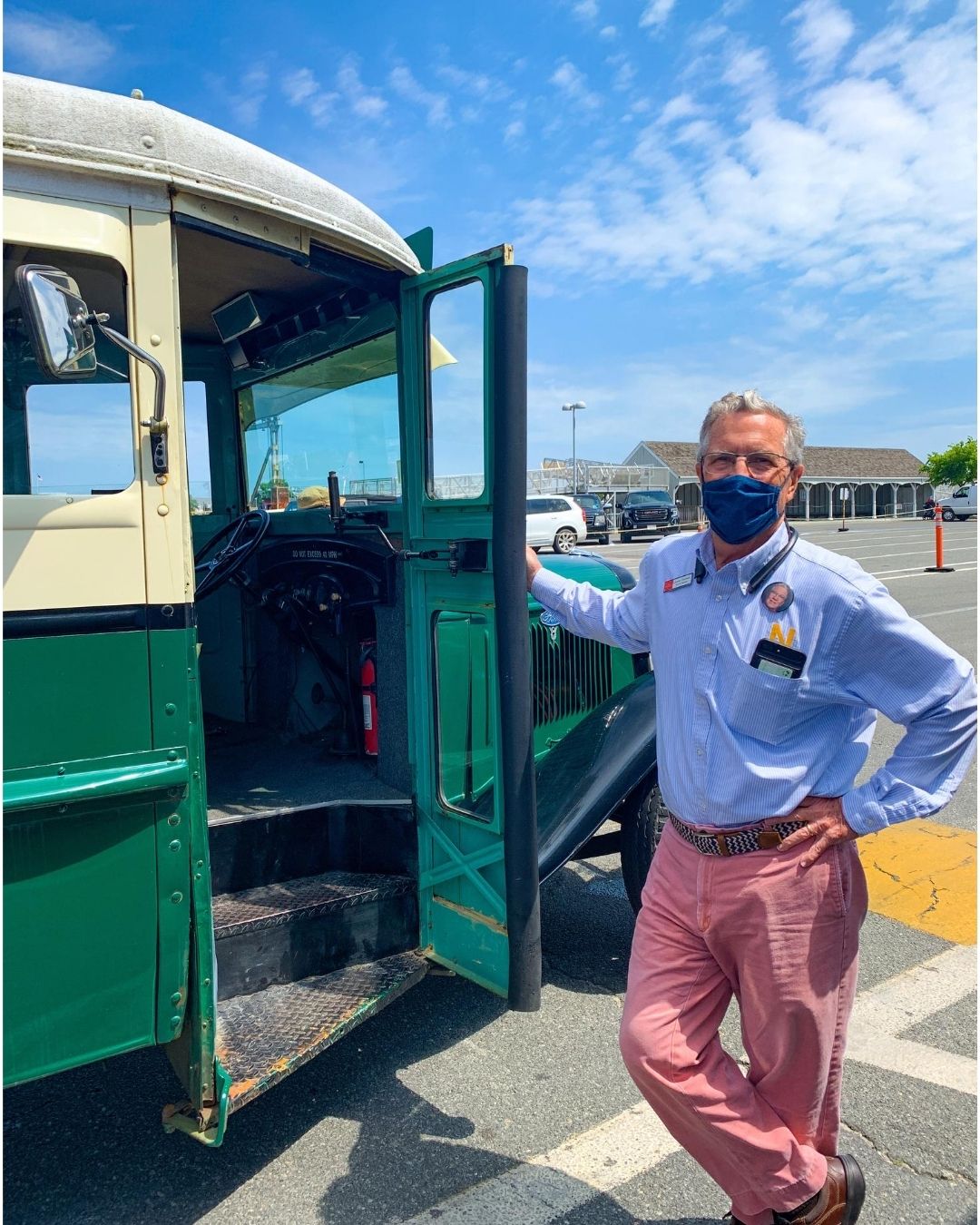 The hotel makes a tremendous first impression; a beautiful wrap around porch, the tall flag topped tower, and at the time we visited, a wall of hydrangeas so beautiful, I am suddenly daydreaming while writing this.  A grand staircase leads up to the beautifully appointed lobby, where you can see the impeccable aesthetic and design that Ms Snider is so well known for.  It is modern chic at it's best.
The halls and room decor is an extension of the design that started down in the lobby.  Most coastal resort town hotels need to walk a fine line between nautical kitsch and upscale ambience. Too many whales and seashell knickknacks get old fast; and modern and sleek decor and design can hide the charm of the location. This hotel does it beautifully.
Guest rooms are all suites, with one-to-four bedrooms available, and include kitchenettes and living/dining areas. Private cottages are also an option; one-and-two bedroom homes are located right next to the main building. Depending on the side and floor you're on, some rooms even offer water views (ours did!).  The bathrooms are all sleek and modern, but family friendly enough for those traveling with little ones. We came home ready to renovate our own rooms to mirror some of the design that our suite had.  The devil is in the details and everything about the rooms are perfectly thought out.  It's easy to forget where you are and just want to stay inside and enjoy every bit. But we have exploring to do!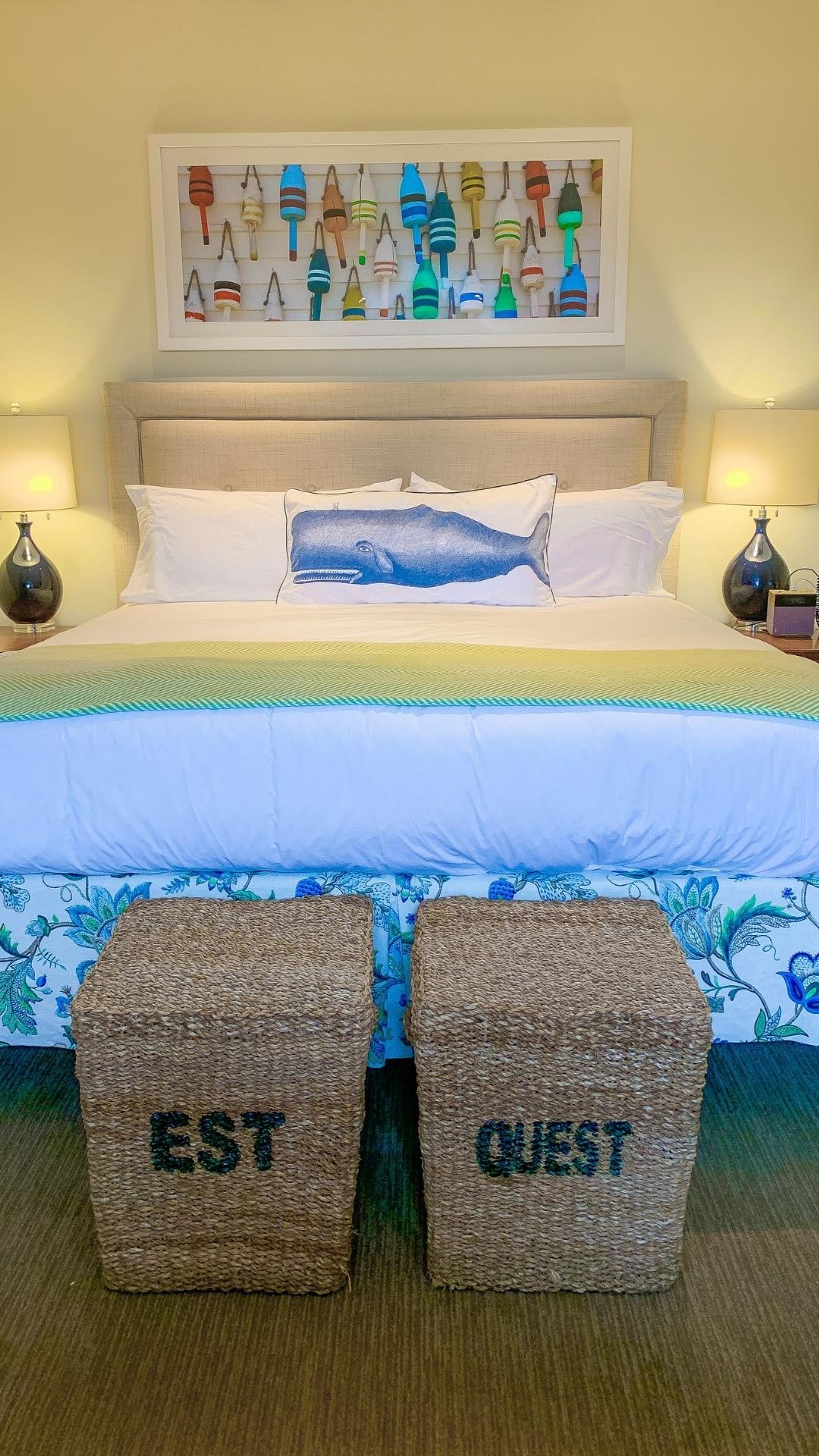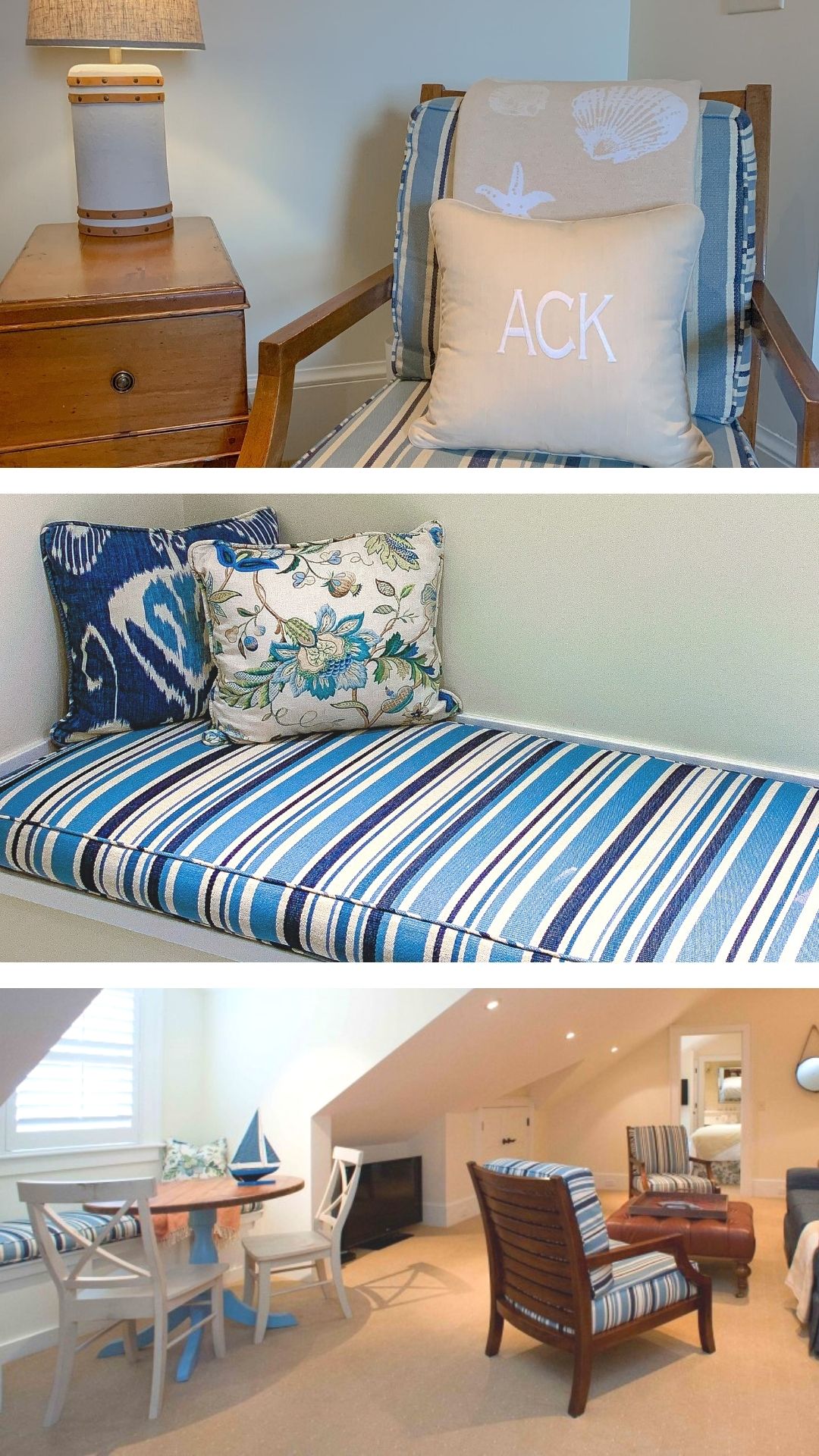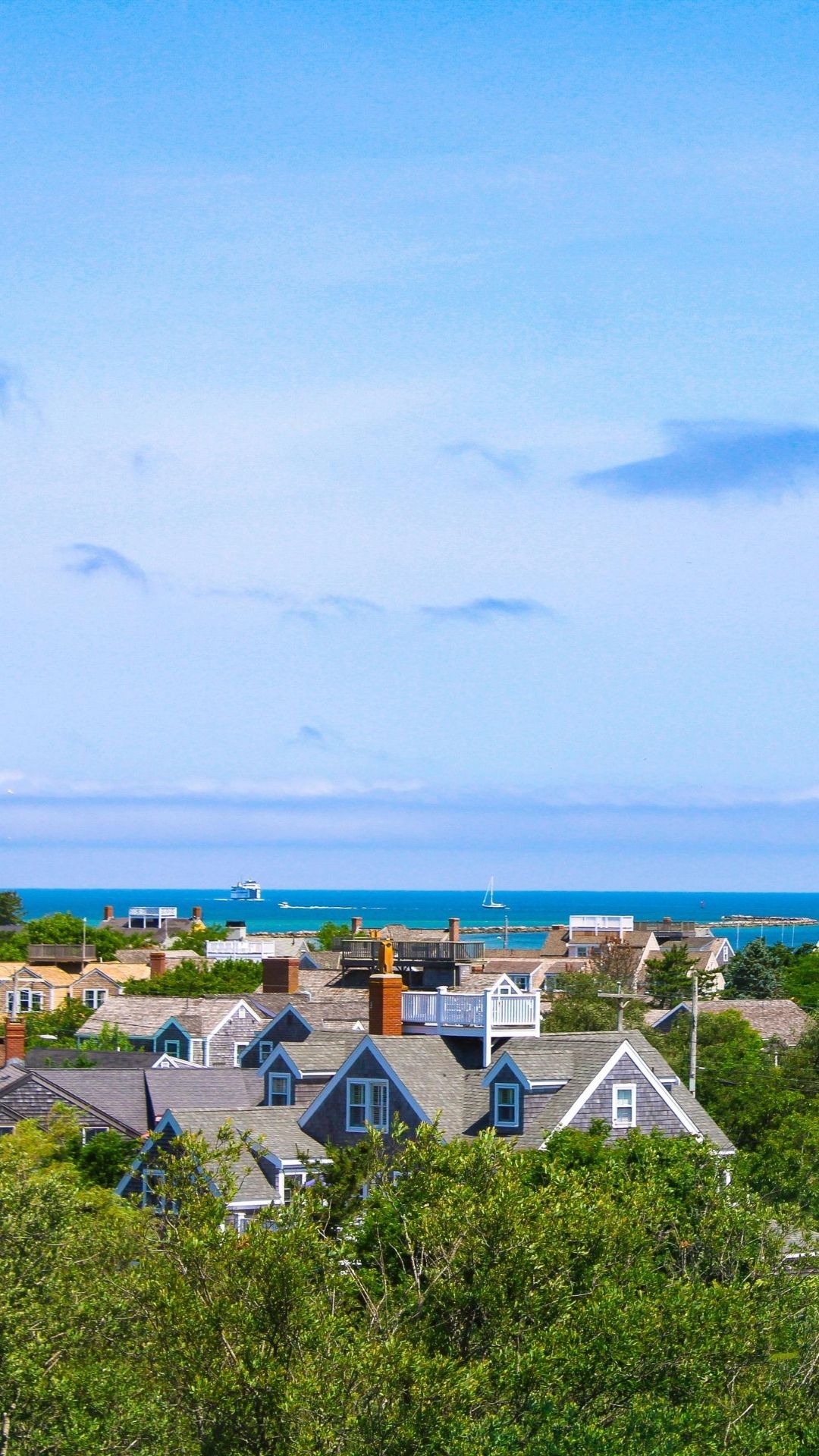 Once you're all checked in, you have an amazing assortment of in house activities and amenities to choose from. Two heated pools, a kids club, a state of the art fitness and spa facility, and a shuttle service to neighboring Jetties and Surfside beaches.  If you're not ready for the gym, head down to the bar for a cold cocktail on the front porch.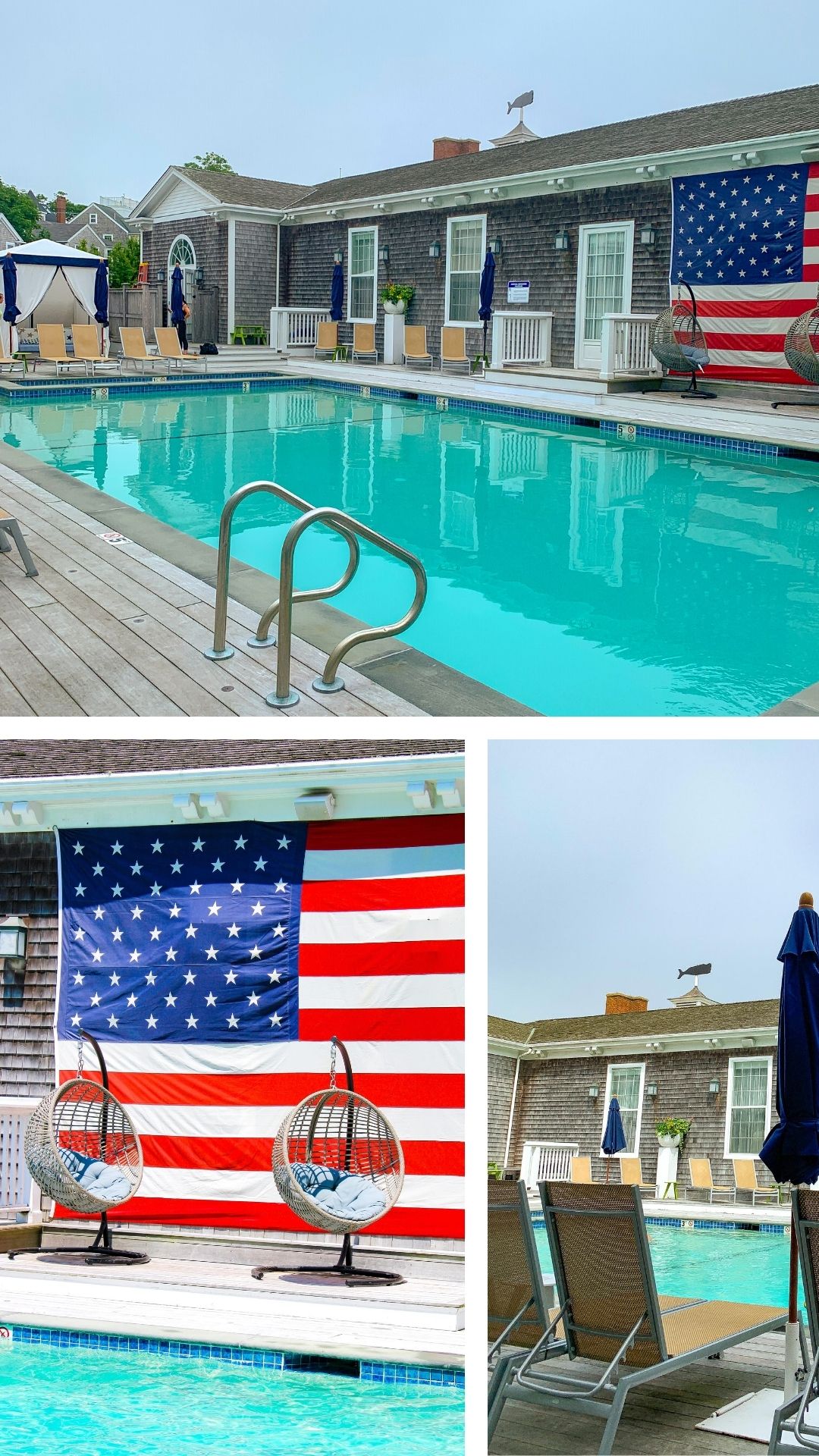 Hungry? The hotel features the popular island restaurant Breeze, which features a contemporary New England coastal and international menu. They serve breakfast, lunch and dinner, and can also provide a picnic lunch to go for any island adventures you might have planned (we took ours out to Siasconset Beach).
We ate outside on the porch every day, but there is a beautiful indoor restaurant that also opens up as a large event/wedding venue (you can find more about their event services here). The pool side grill offers a typical menu of snacks and small dishes throughout the day as well.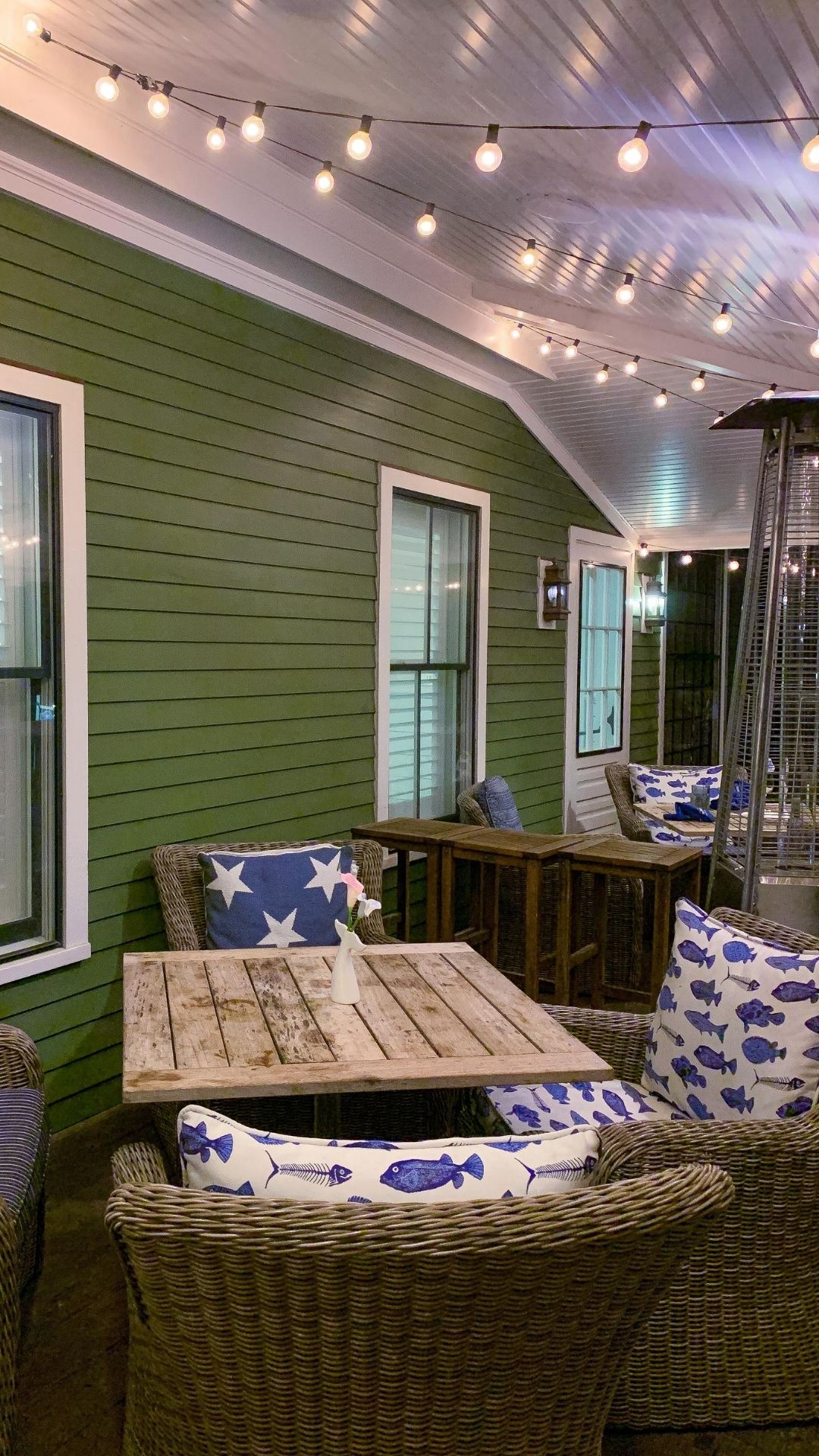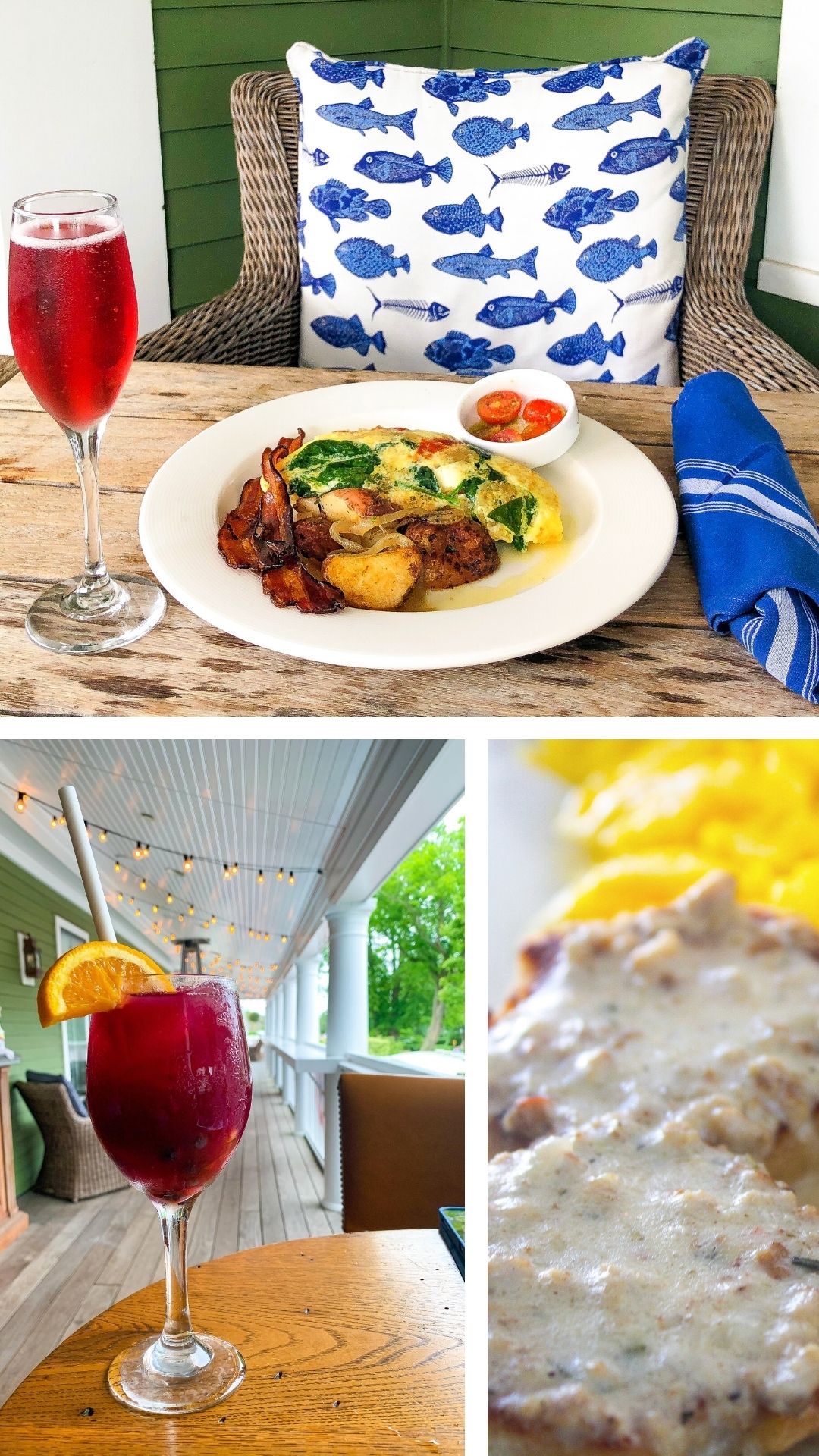 For me, one of the biggest assets of the hotel is the location; you can walk anywhere and I would highly recommend being an early bird to enjoy the beautiful streets and surrounding neighborhood which are quiet perfection at dawn. If you want to explore the island, it is easy to take a local car service or Uber; they also have a hotel car that you can arrange to take on a first come/first serve basis.  Sharon is the absolutely delightful concierge and she's always ready to lend a hand when you're trying to plan your day. You'll find her desk located right in the lobby.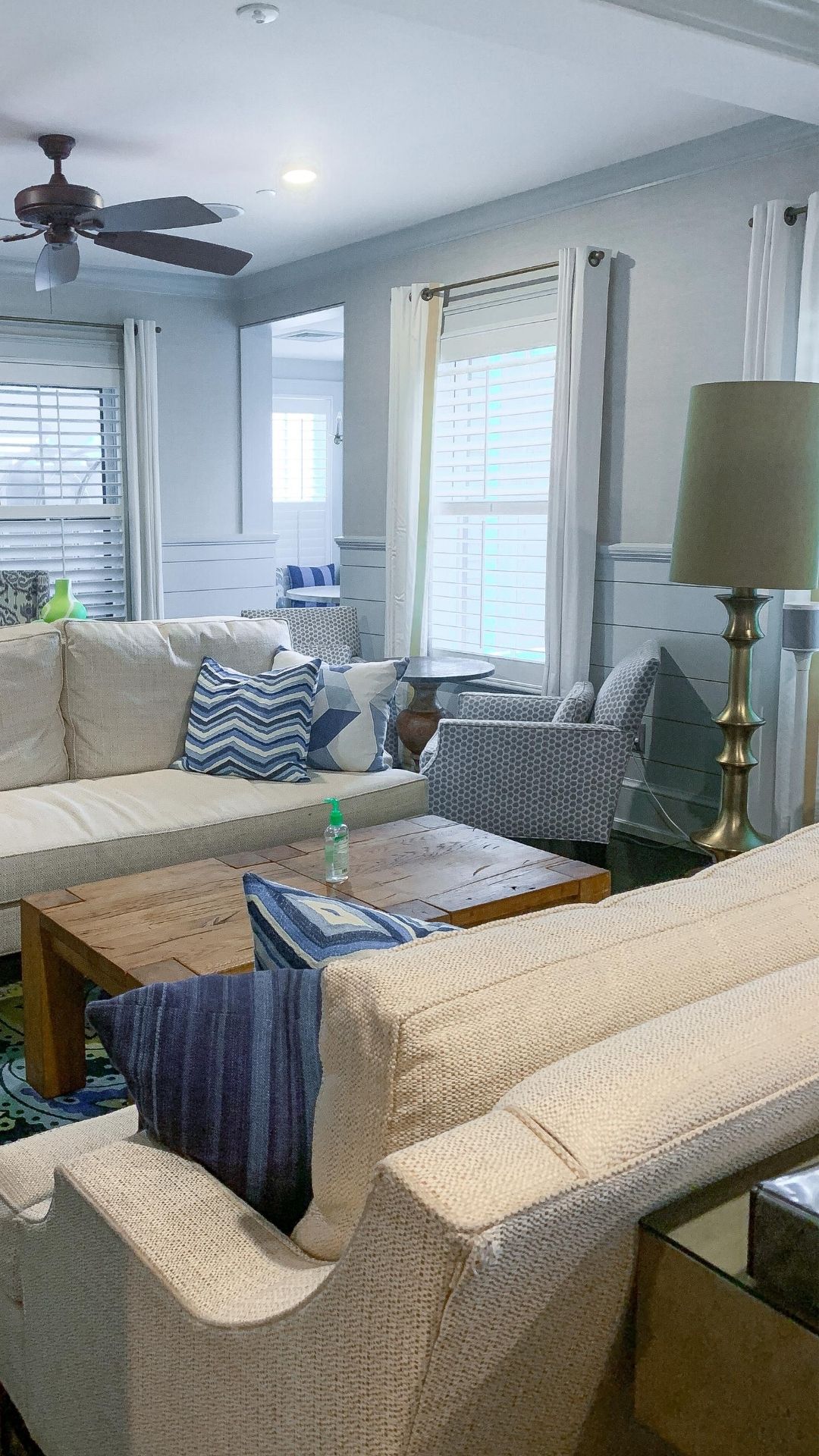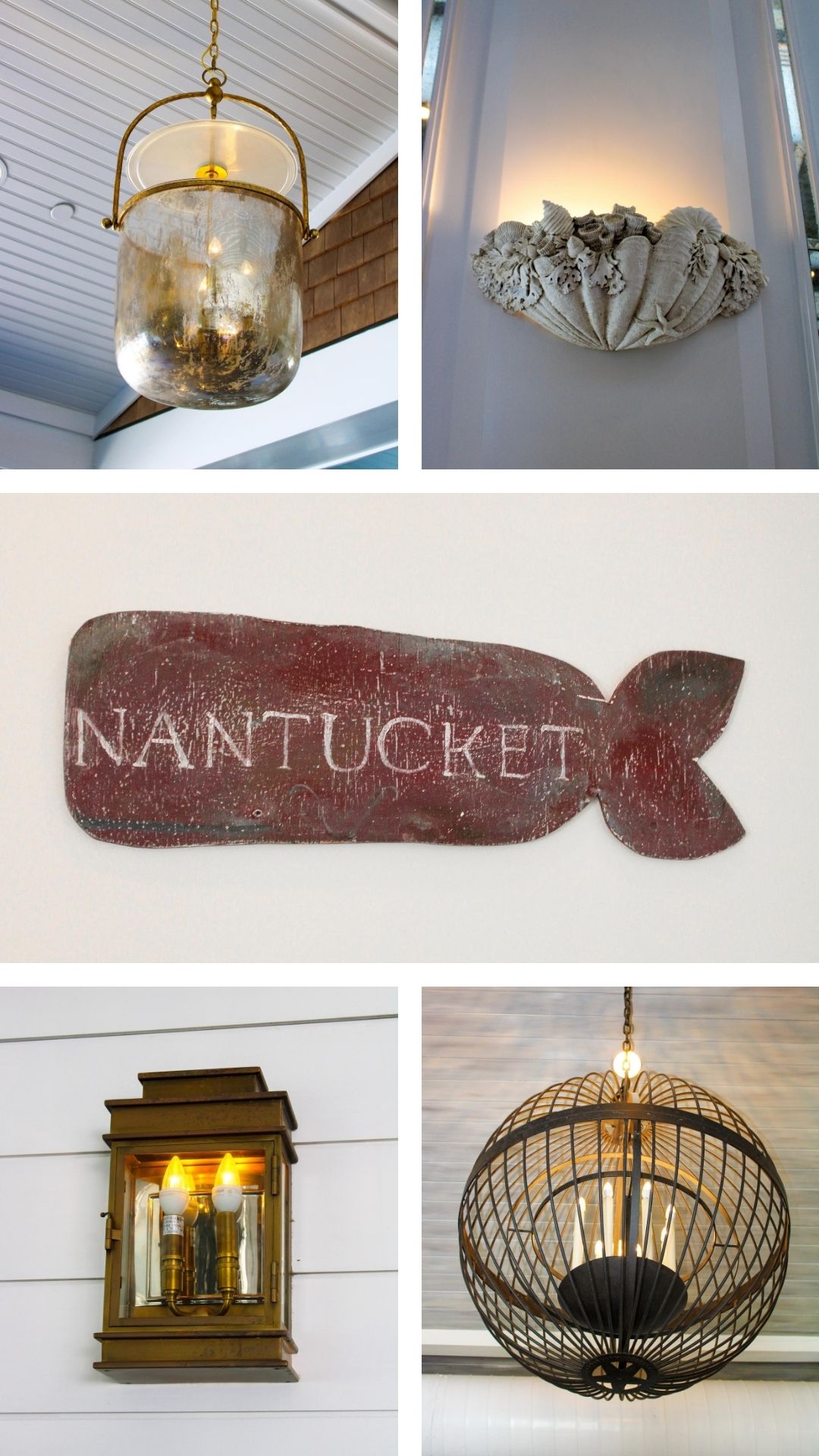 There is no shortage of places things to do on the island and depending on how long your'e staying, you'll want to see as much as you can. Scroll our gallery below to see some of the highlights.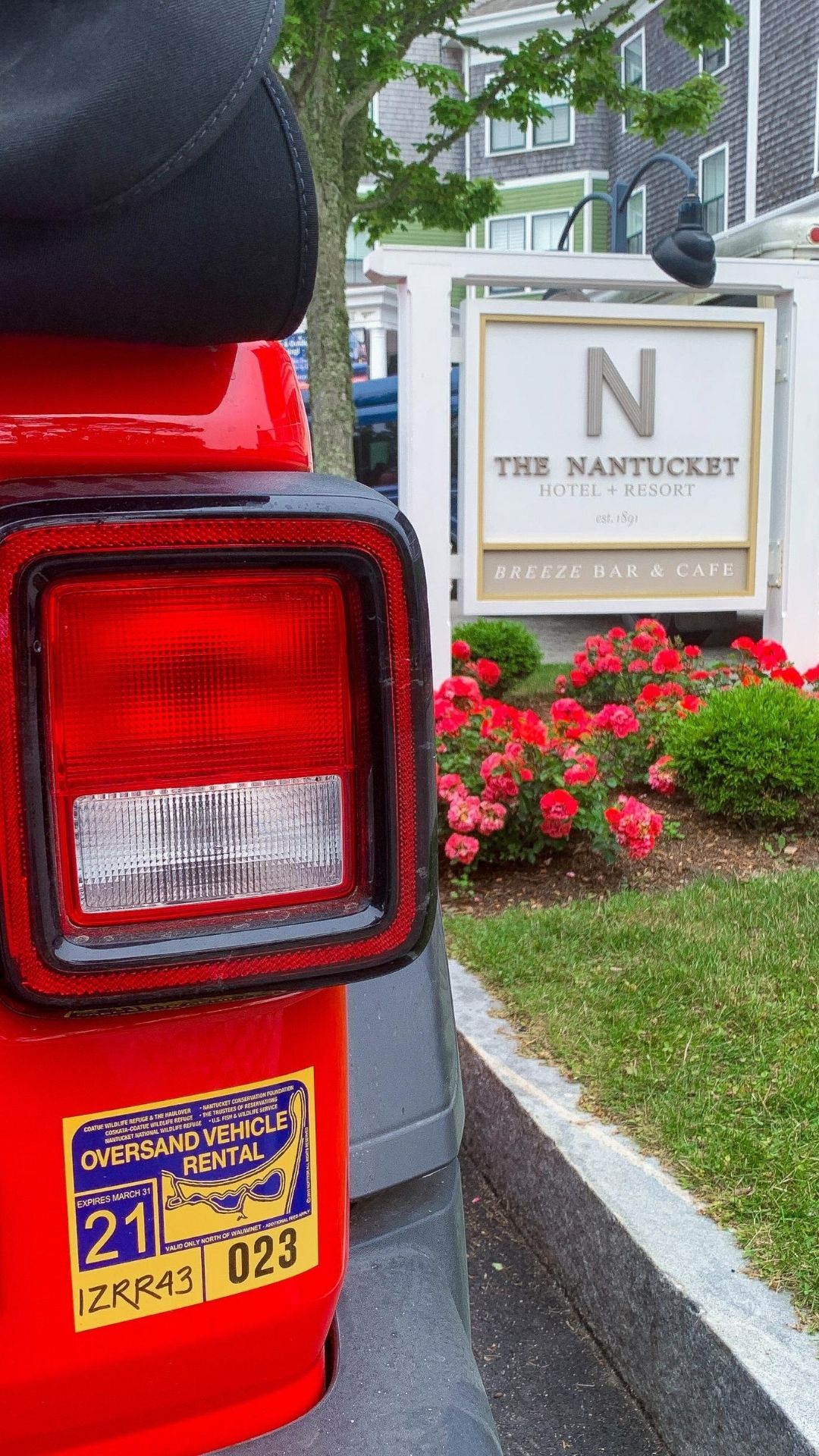 There is a saying, "Nantucket is always a good idea". But I would amend it to say "and The Nantucket Hotel + Resort is always a good choice"; and since it's open all year (with the exception of a few weeks in February) the resort is an idea and choice you can make again and again. Til next time….