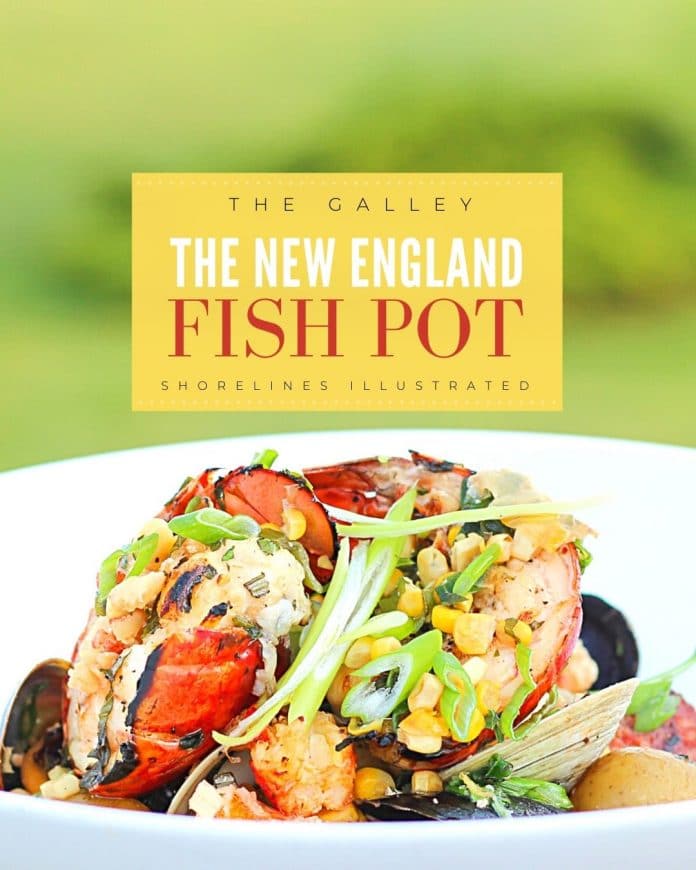 Nothing says summer more than fresh seafood cooked to perfection while you enjoy an ocean view. The @thedunesmv restaurant, located in the beautiful Katama section of Edgartown at the @winnetu.mv, is a great dining destination when staying anywhere on the island.

Born and raised in New England, new Executive Chef Michael Hervieux's menu is inspired by locally harvested, seasonal ingredients.

The New England Fish Pot has become a Dunes guest favorite. "A quintessential N.E. summer dish!", the entree is a nod to the resort's beloved family clambake tradition.  Chef Michael calls this version of a traditional New England style clambake, a "Glambake", layered and presented in one delicious dish. 

What could be better than freshly harvested lobster, littleneck clams and mussels, (delivered to their kitchen daily via @netresultmv), native sweet corn, Gaspar's chourico, all simmered in a lemon herb broth and topped with a grilled lobster tail. It pairs perfectly with @washashorebeer – the local brew that is served on tap at the restaurant's bar. And if you're looking for a sweet way to end the meal, enjoy our favorite S'mores Panna Cotta or the Summer Berry Shortcake, all prepared in house from scratch.

No car? No problem! The Dunes offers shuttle service to and from downtown Edgartown (the van picks up and drops off right near @rosewater_market at 20 S Summer Street).