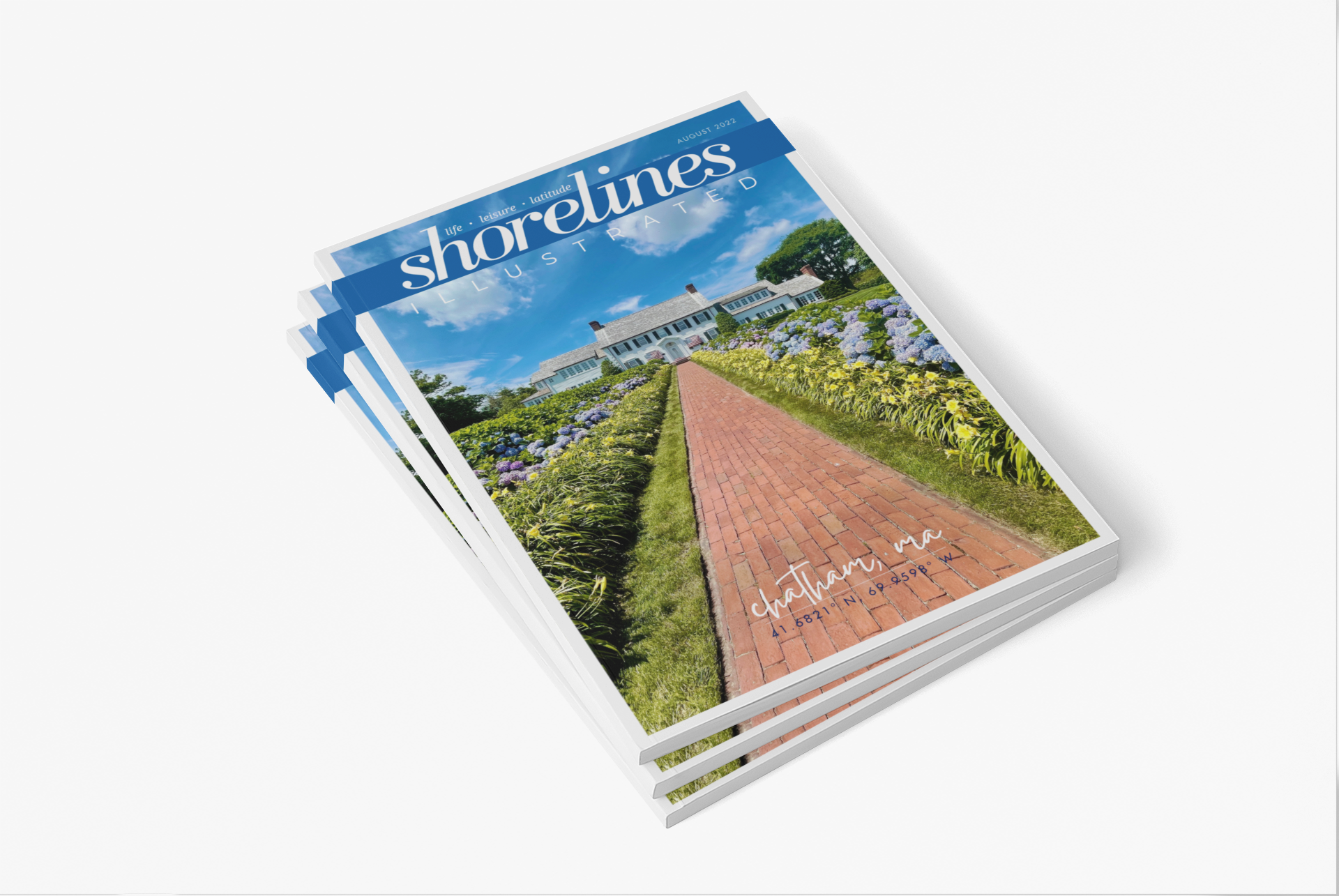 Shorelines Illustrated is a magazine celebrating the Life, Leisure + Latitude of Coastal New England + Beyond. From hundred-mile stretch of the Connecticut coastline; to the banks of Rhode Island and Massachusetts; sailing up through the glorious Cape & Islands and coming ashore on the seacoasts of New Hampshire and Maine; we've got your Latitude.
We use our platforms to energize, excite and engage vendors, venues and tastemakers with a targeted sophisticated New England audience.
More than just advertising, we are avid advocates for the lifestyle and brands that our readers and followers seek, shop & savor.
Subscribe to all of our Digital Issues
Grab a Print Copy of this Month's Issue
Print is always the best way to enjoy Shorelines Illustrated Magazine. Pick up a copy of this month's issue and receive a FREE GIFT with purchase.
Get Yourself a Yearly Subscription
Get a year's worth of Life, Leisure and Latitude of Coastal New England and Beyond. Save 75% off the cover price with a yearly subscription. FREE GIFT with purchase.