strawberry and thyme honey custard tart
It might look impressive and time consuming, but this dessert is actually easier than it looks.

The six inch tart pan and a quart of berries takes under 10 minutes to put together and is a gorgeous dessert to serve to guests this season.
The custard in this Strawberry & Thyme Honey Custard Tart is divine even on its own – basically you steep milk with fresh thyme for about 30 minutes (more if you have the time for it) and then whisk it with eggs, honey, vanilla, and nutmeg to create a custard base that you will pour over the berries once the are assembled.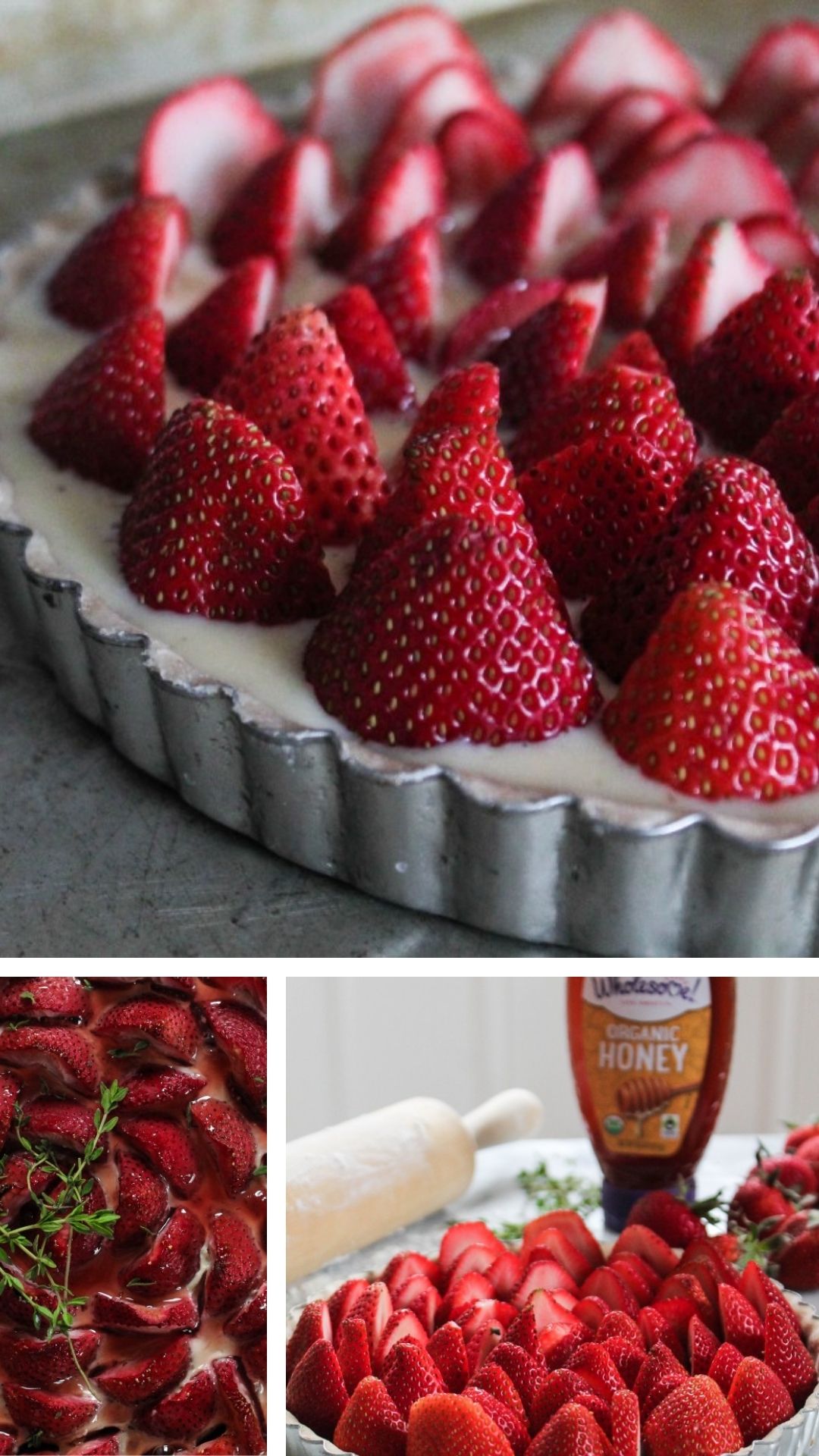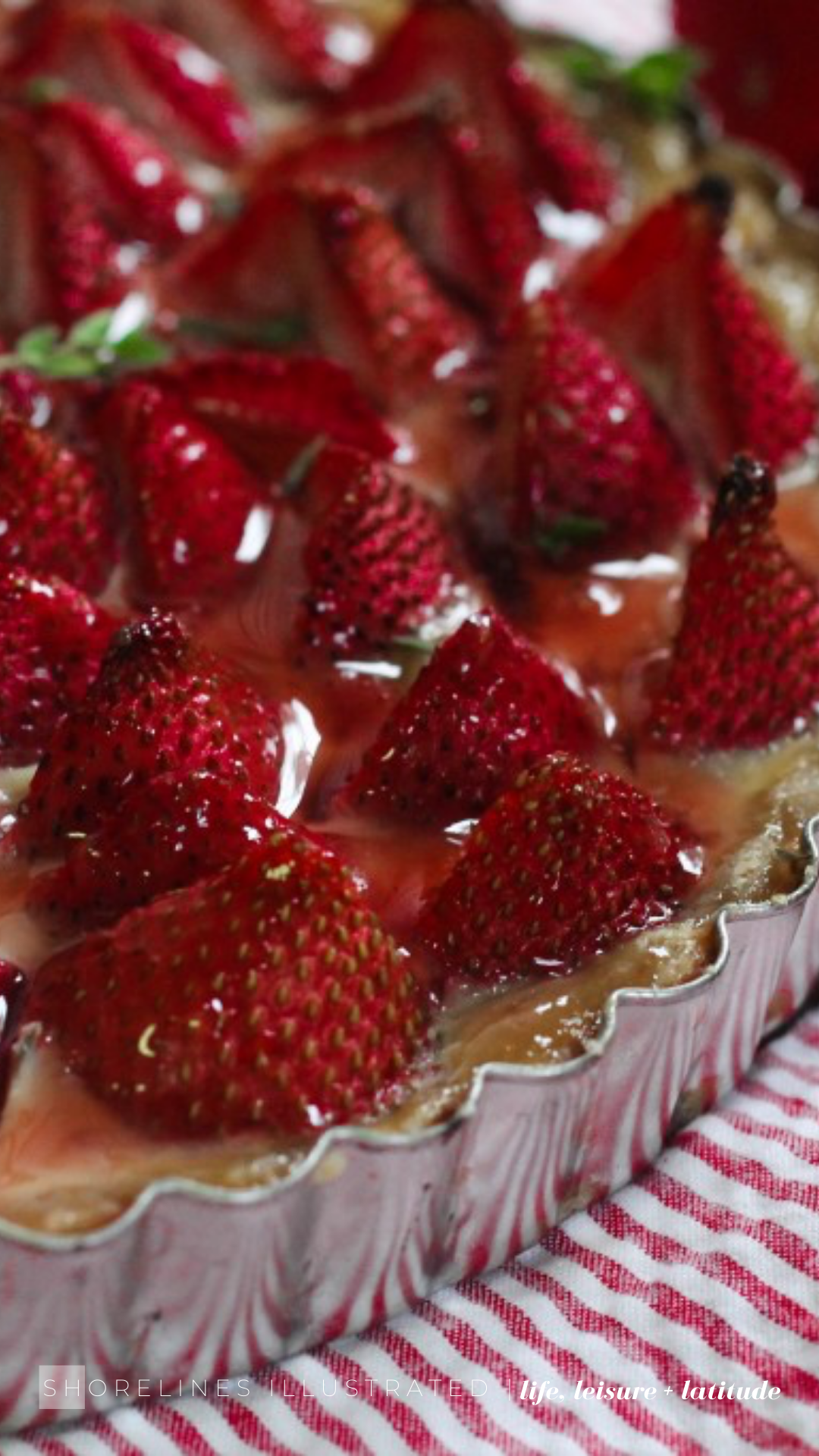 Strawberry and Thyme Honey Custard Tart
Ingredients
for the tart
¾ cup whole milk

5-10 stems fresh thyme

1 pre-made pie crust

1 pint Driscoll's Fair Trade Strawberries, washed

¼ cup Wholesome! organic honey

⅛ teaspoon ground nutmeg

1 tablespoon vanilla extract

pinch of salt

2 large eggs
for the glaze
¼ cup strawberry jam

2 tablespoons water
Instructions
1
Preheat your oven to 350F.

In a small saucepan, simmer the milk and thyme until it bubbles. Turn off and cover for 30 minutes.

Press the pie crust into a 6 inch tart pan – you will have leftover pie crust since this is a smaller pie pan than usual. Bake for 10-12 minutes until par-baked. Let cool for 10 minutes, while you cut the strawberries.

Remove the stem of the strawberries straight down with a knife and cut in half lengthwise. Start aligning berries against the tart crust, forming circles with them. Arrange until the pan is filled.

Place tart pan on sheet tray.

Whisk the honey, nutmeg, vanilla, and salt into the milk. Strain the mixture into the whisked eggs and whisk until combined. Strain again. Slowly and carefully pour the mixture over the berries.

Bake for 30 minutes or until custard is set.

Heat up the glaze by combining jam and water in a small saucepan and then use this to brush over tart. Serve with a sprinkling of extra fresh thyme leave and enjoy!
Print this Recipe