The holidays are upon us and being home for the holidays has a whole new meaning this year. Many of us won't be travelling and our homes really have become our havens this season. Being a Midwest transplant and moving to New England just four years ago, I am ever so grateful for my little family of four.
Knowing that we wouldn't get to see our extended family back in the Midwest at Thanksgiving and now the same goes for Christmas, I've been trying to make our home as merry and bright as possible this December. This year, I wanted to really do our Christmas table up right and I adorned it with these beautiful handmade pieces from Mystic Knotwork. Each one is made right here in Mystic, Connecticut. I love how these beautiful coastal pieces have me reminiscing about vacations by the ocean at some of our favorite New England destinations.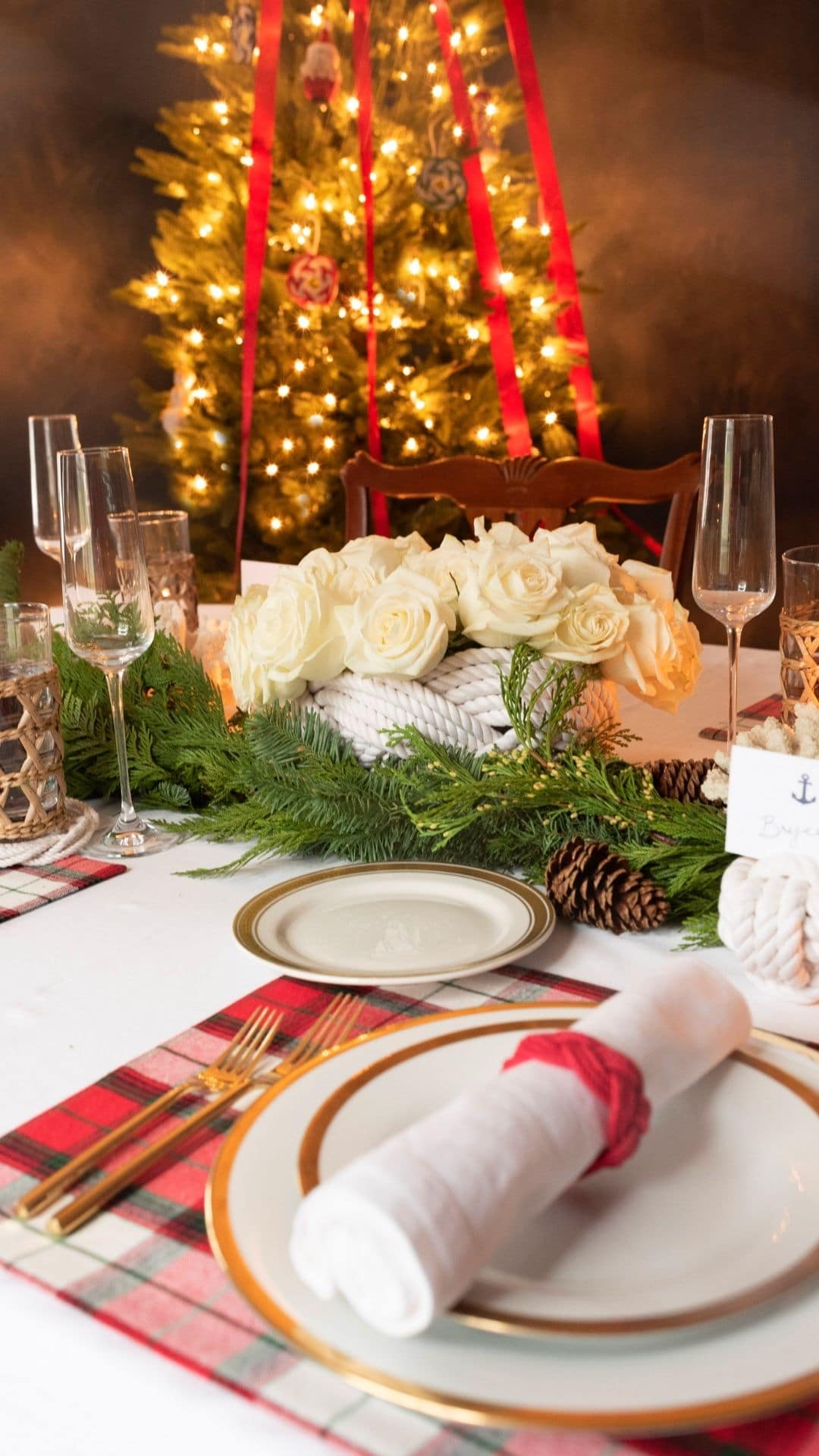 A simple white tablecloth with tartan placemats that I picked up from my last trip to Nantucket from the shop ACK 4170 are my foundation. I love to use real florals and greenery in my home. I selected some of the fresh mixed pine and cedar roping I picked up this season to create a centerpiece. I mixed in cinnamon scented pine cones and simple cream roses. Glass votives add some soft light along the length of the table. The knotted bowl from Mystic Knotwork was a fun vessel to use. I placed a smaller dinner bowl inside and used floral foam to hold my roses in place.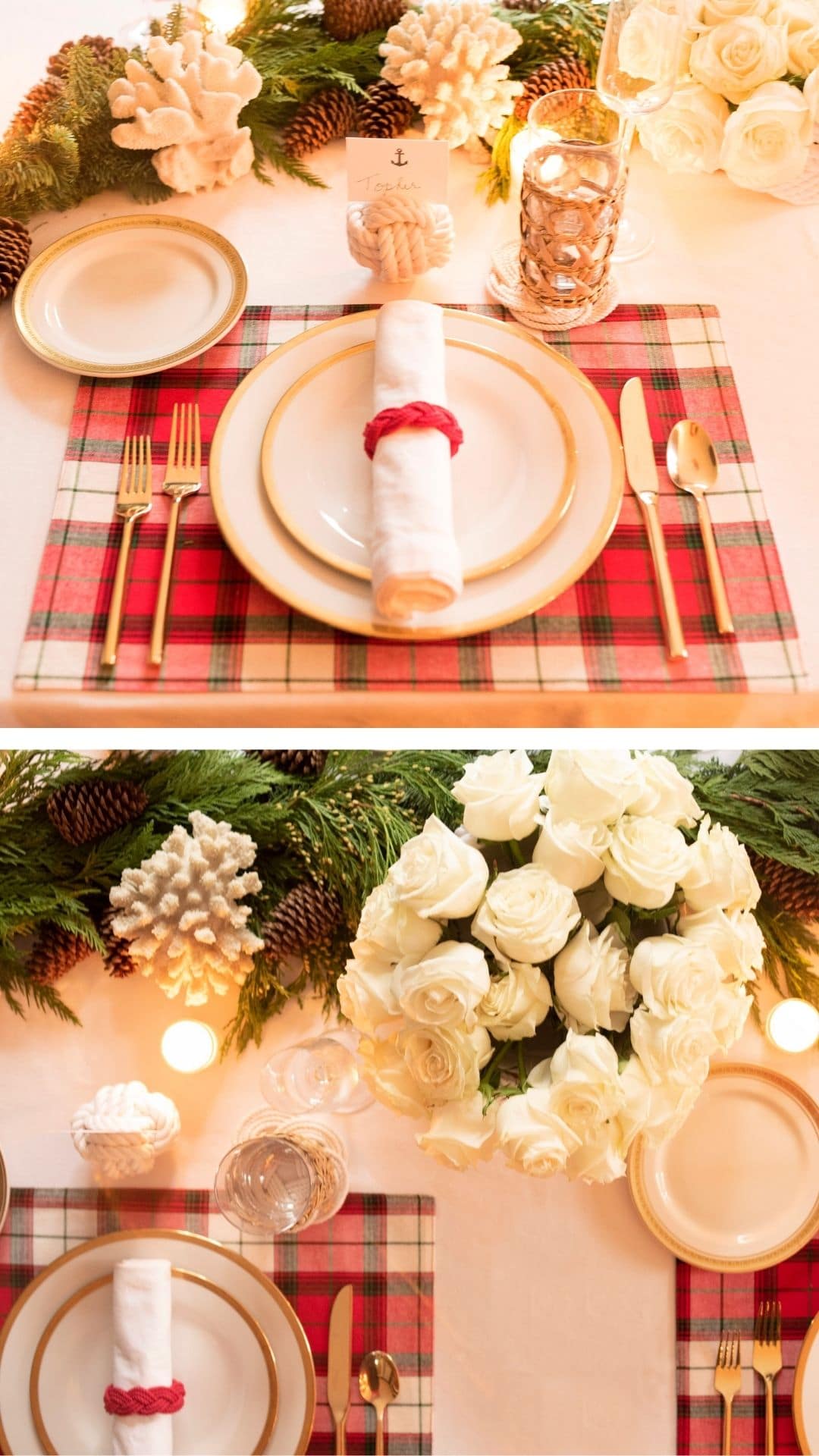 Mystic Knotwork has so many great table setting pieces to choose from in their shop and online. I used the 3" nautical knot card holders for place card holders at each setting. The red nautical napkin rings are a fun splash of color against the white napkins. Also, the nautical coasters are great for water glasses. We use them in every room in our home because they work so well and protect our surfaces.
For wine at the table, the nautical knot wine stoppers are a great coastal touch and I dressed the bottles with little knot ornaments for some extra flair. The ocean plait nautical trivets come in all sizes and are perfect for when you bring dishes out to the table too.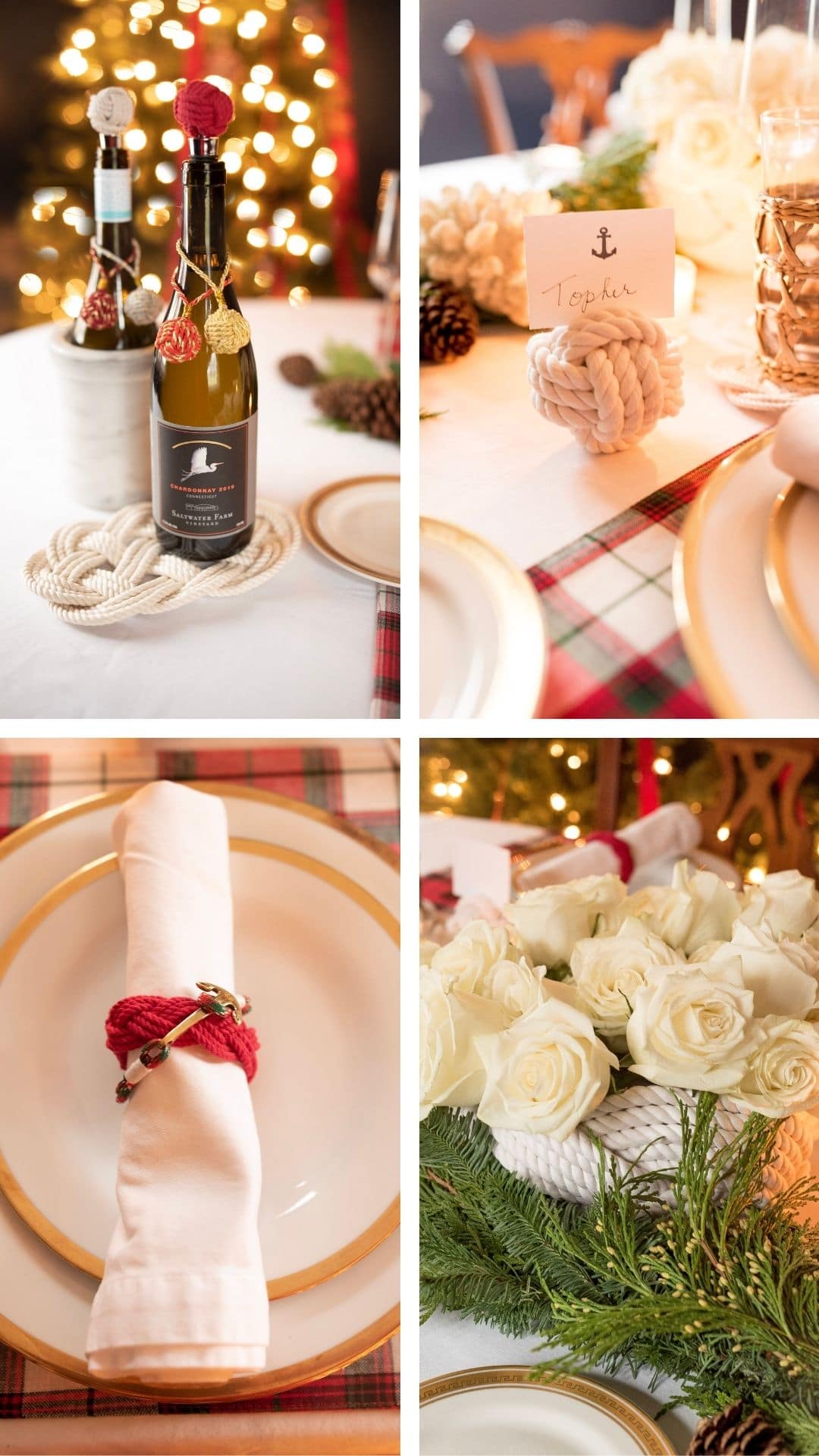 Since we always have a tree in our dining room, I added their fun snowman and Santa knot ornaments. Our boys love those ornaments. Another fun idea: Place them at each table setting for a whimsical touch.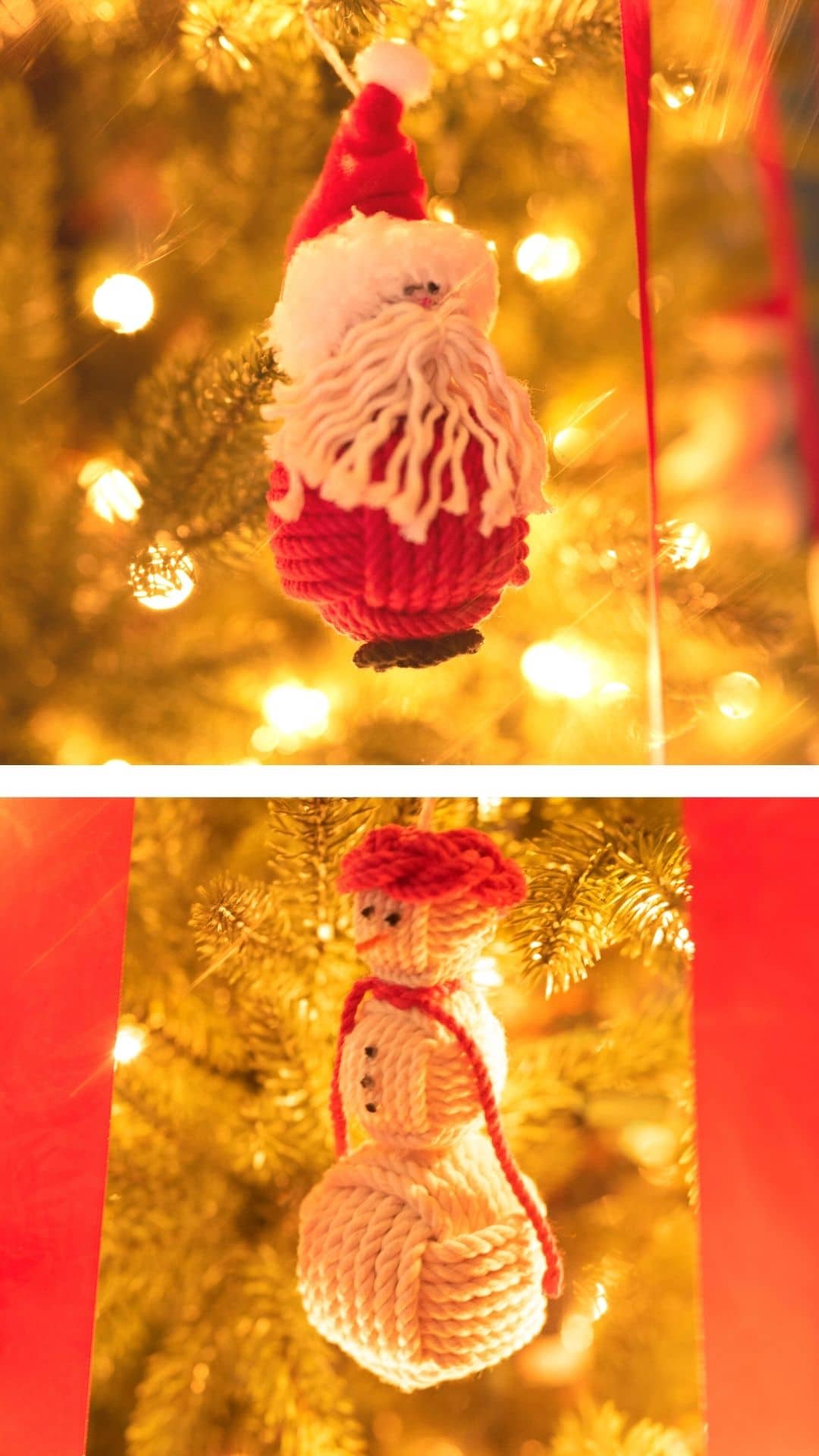 For a little holiday wrist adornment, Mystic Knotwork offers bracelets in holiday colors. I love their Christmas nautical anchor bracelet with brass. It adds a little extra festive touch wrapped around a napkin if you were gifting these to your guests.