For years I've been traveling from Connecticut to New England island ferries located on Cape Cod.  The traffic getting on or off the Cape have always added an extra layer of stress, not to mention time (sometimes as much as two extra hours).  So when I recently discovered Seastreak, a fast ferry company with a terminal located in New Bedford, MA, I knew this was the answer to my island hopping prayers.
There are so many reasons why this is now going to be my preferred method of traveling to my happy places; but here are some of the highlights.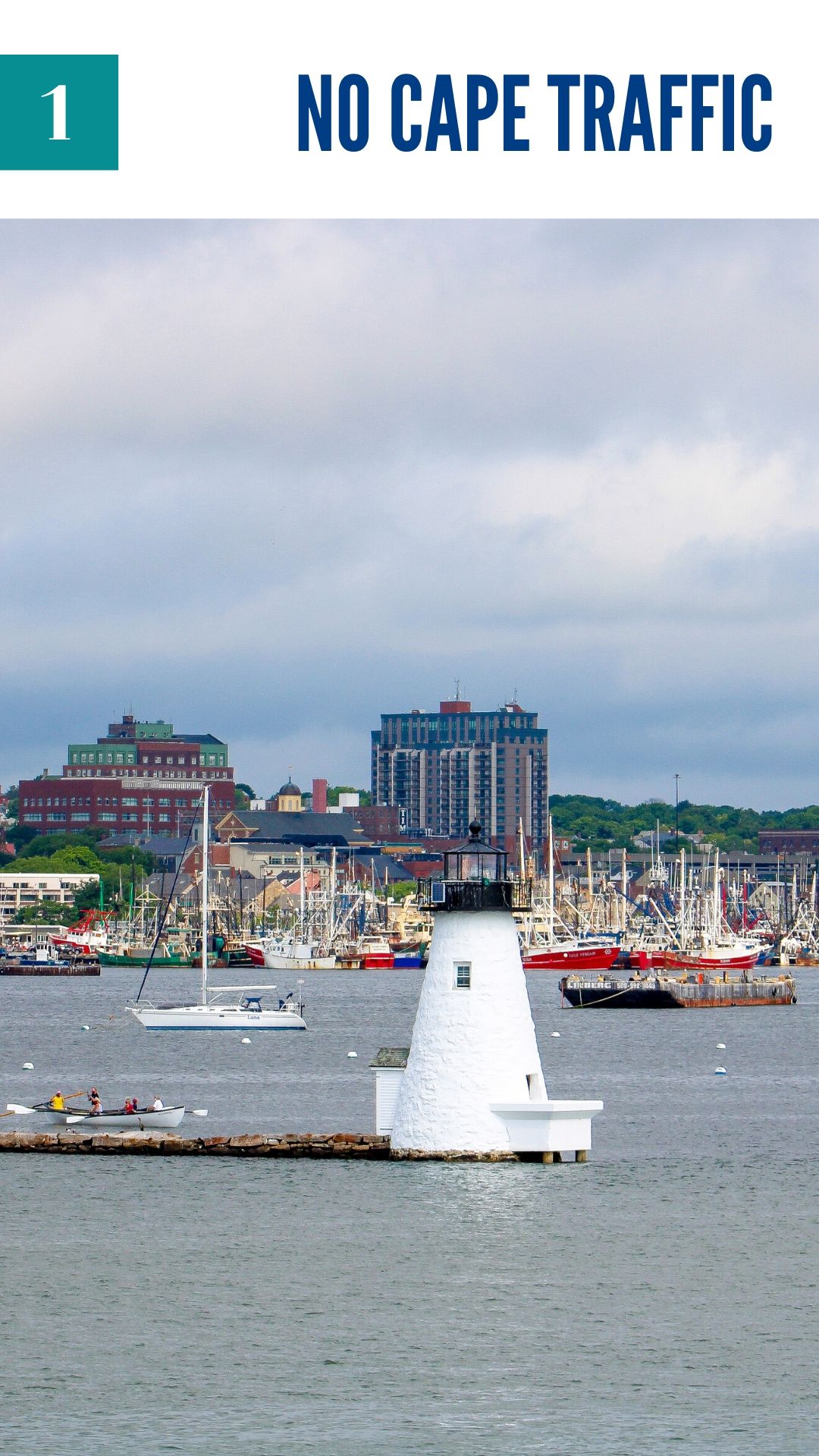 This is at the top of the list just because it really does save you time and energy to not have to worry about the kind of traffic that is generally present at any given time during high season.  Racing to make a ferry and being stuck on the bridge or in a rotary can put undue stress on the start of your vacation (and marriage). And coming home after a tiring day trip or well-lived vacation can quickly turn to an hours long ordeal just to get back home. So we can't stress this factor enough.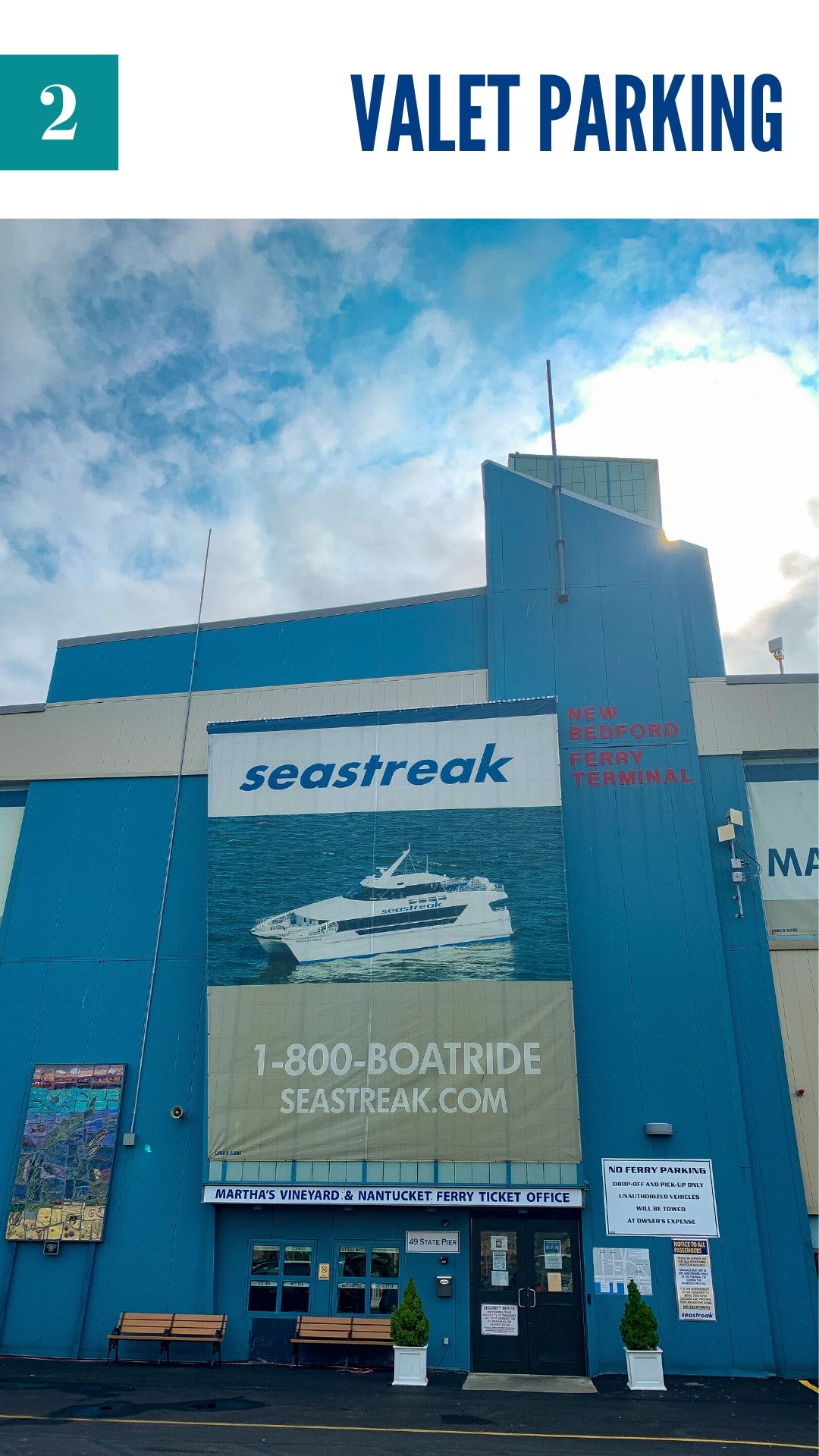 Seastreak offers a valet parking service that can make all the difference when you're busting a move to make your ferry (parents with young kids take note!). The charge is $25 per calendar day, and you literally pull right up to the dock, grab your stuff and hop right on the boat. It is a convenience I didn't know I needed until we did it.  They do offer regular off-site parking with shuttle service for a lower fee ($15 per day), but I would recommend valet all the way.
And the even better part? On your way back, there will be an announcement come over the horn to tell you to locate the 'Welcome' text message you received when you dropped the car off and to follow the instructions to request your vehicle and pay via your mobile phone. The valet booth will get a digital notification that you are returning and will move your car to a nearby location. Upon exiting the ferry, you just show the attendant your screen and valet number and they will bring the car to you. It is such a welcome convenience after a tiring long day trip or vacation.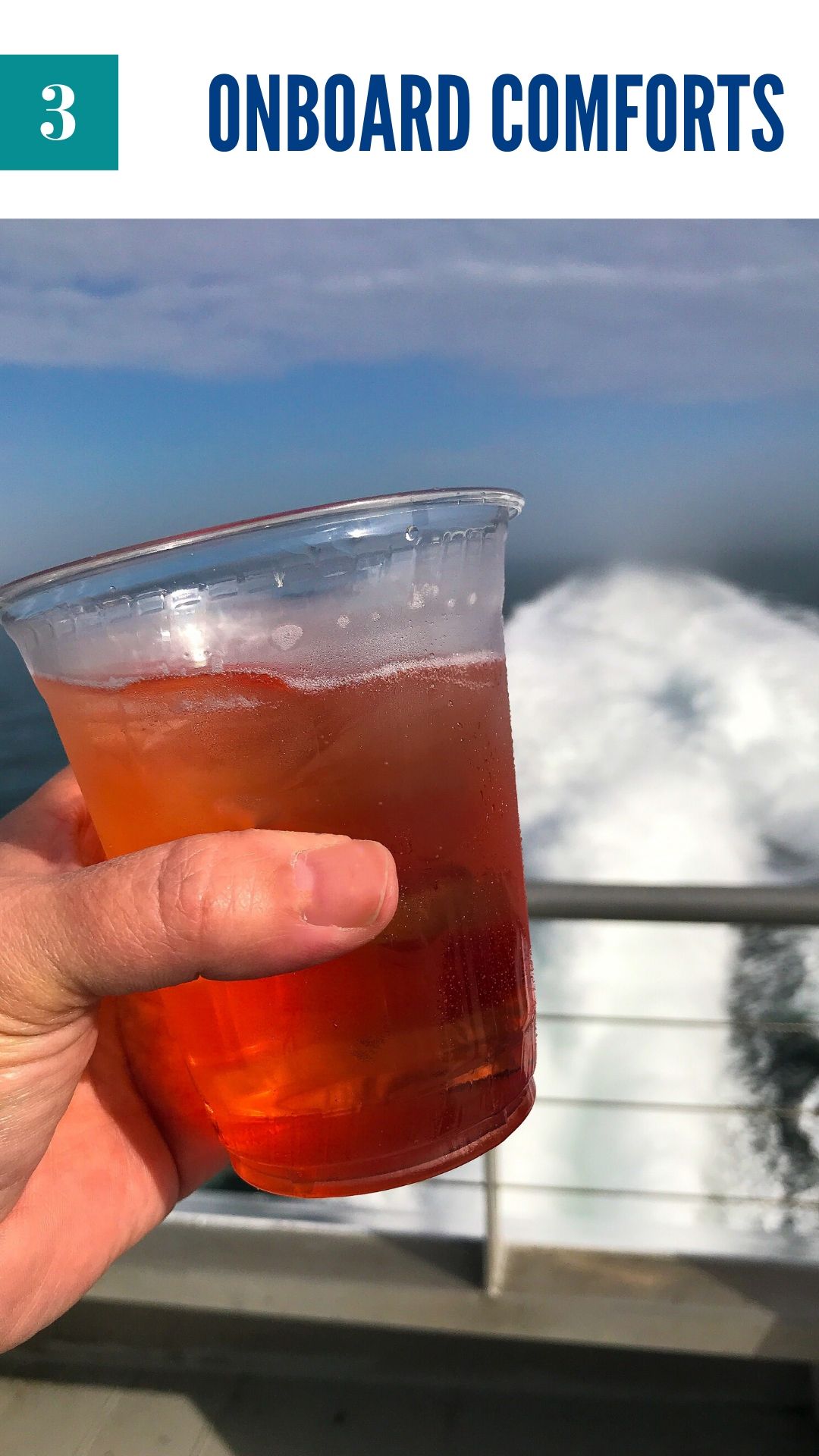 Onboard you'll find amenities like: free wi-fi access, comfortable seating, plugs for all you 5% iPhone users (ahem), satellite T.V., and lots of leg room. All of their boats are equipped with top end nautical technology to make for a smooth ride to your destination.
Seastreak also offers a full-service bar with cocktails, beer, wine, sodas, tea, coffee, and snacks. I love grabbing a cocktail and heading up to the top deck to soak in the sea and spirits.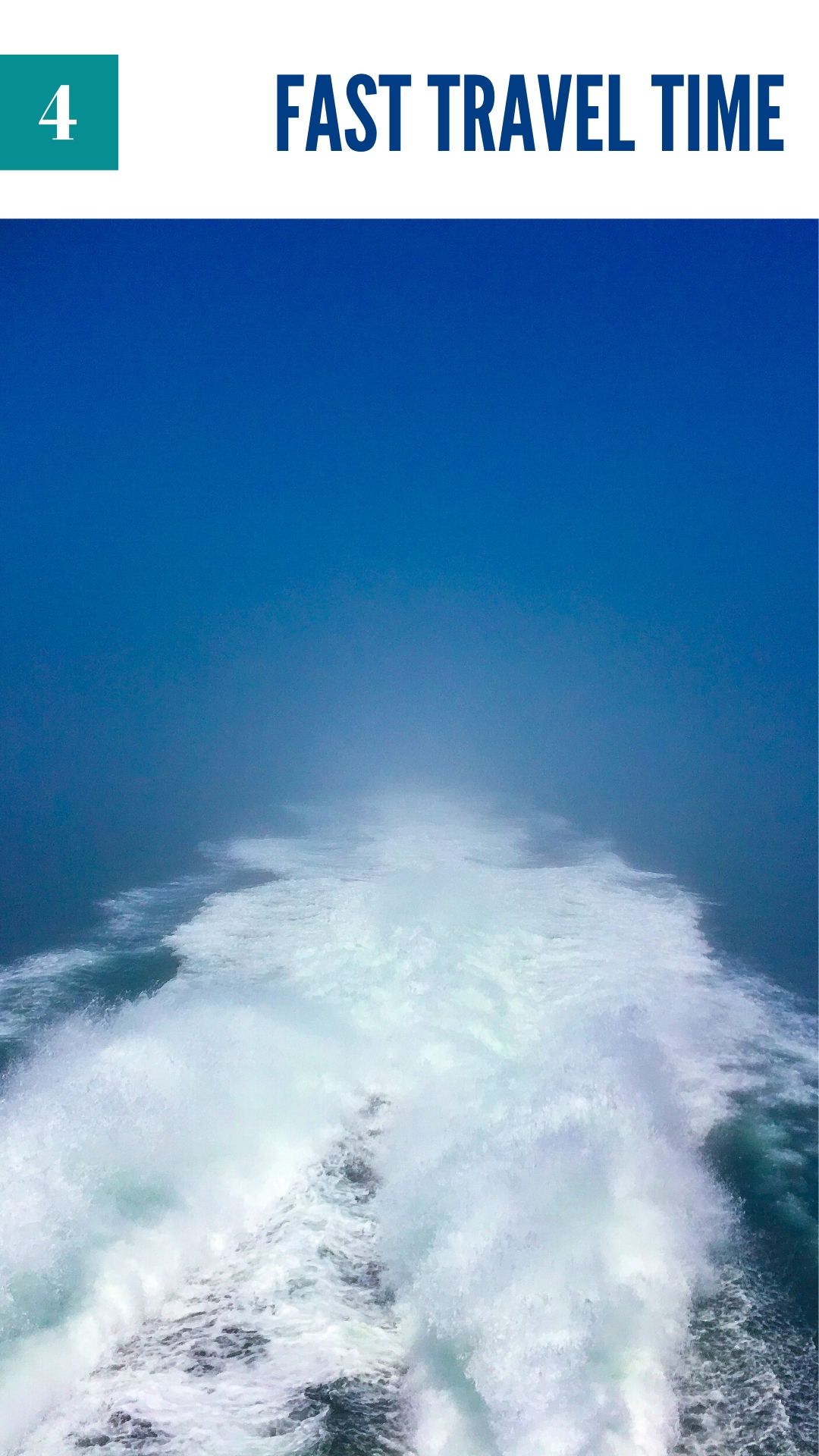 They aren't called fast ferries for nothing! The double hulled catamarans are built for speed and comfort – they tend to make even the roughest seas feel more comfortable that traditional boats.  From port to port they'll get you to MV in just under an hour and to Nantucket in just 90 minutes. Day trips are made so much easier with travel times like these and their scheduling allows you to plan great trips at all times of the day.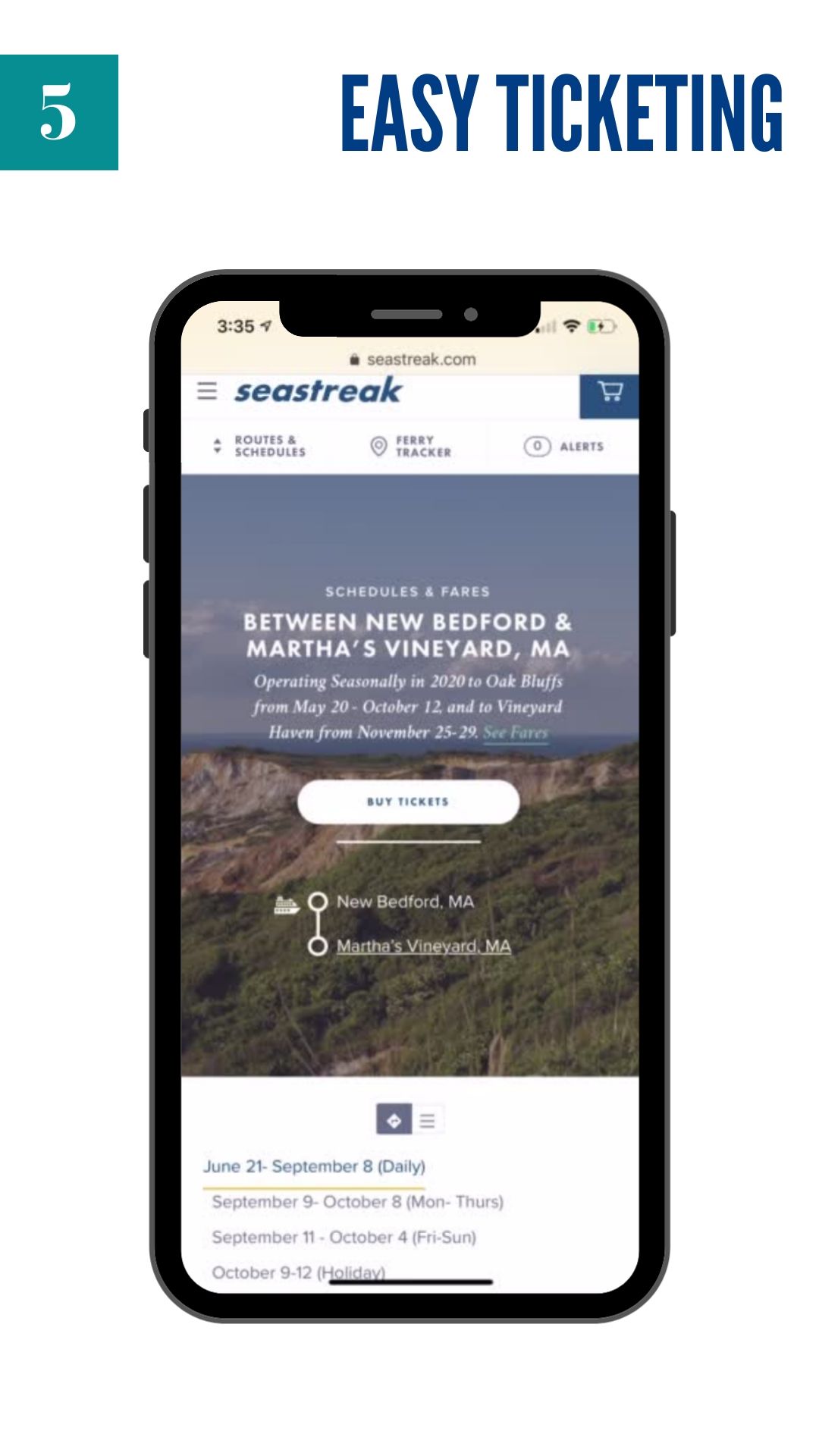 Seastreak offers an easy to use online ticketing system. Just pick your destination, your type of trip: one day, round trip, or they offer a same day round trip excursion that offers a reduced price. And you'll receive an email with scannable tickets. Just show and scan them as you start boarding. The same easy technology also applies to the texts and follow up service you will receive for valet and post ride check ins.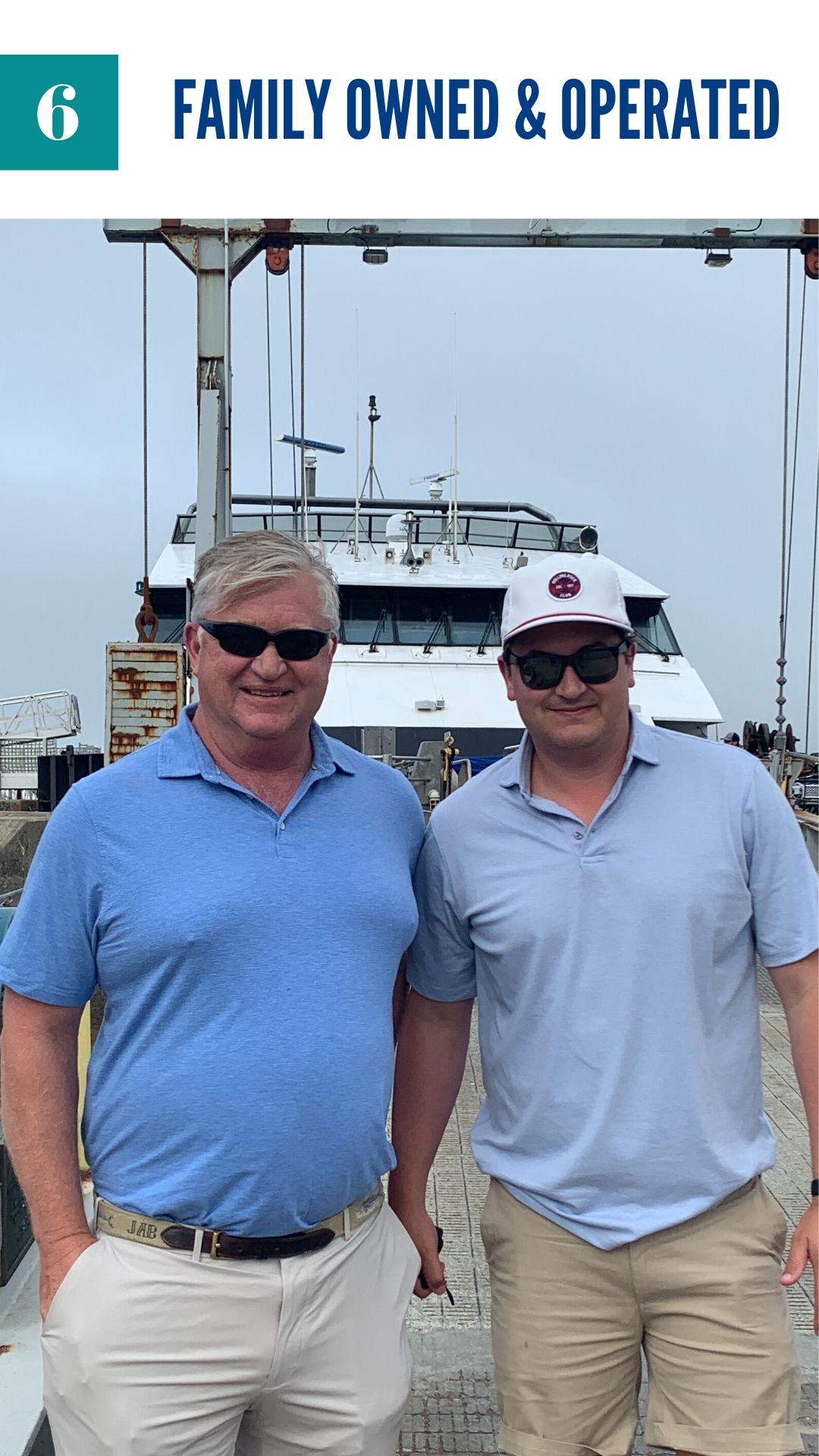 Seastreak is a family affair and marine travel is in the DNA of everyone involved. Owner Jim Barker is the eldest son of James R. Barker, who began his career as a marine consultant in 1971. He rose to head Moore-McCormack Lines, a major coffee carrier, becoming the youngest CEO of a major U.S. corporation. He left that position in 1987 when he acquired Interlake Steamship Co. Jim's younger brother Mark is now president of Interlake.
The origin of the present-day Seastreak traces back to Holyman, a global fast-ferry operator that collapsed in 1997. Sea Containers bought Express Navigation, a Holyman orphan, and renamed the company Seastreak. After acquiring the company, Jim Barker, who had founded New England Fast Ferries (NEFF) in 2003, combined the two entities under the Seastreak banner. The patriarch, James R. Barker, acting as chairman, is still very active in running the family's companies. Jim's son, also named James is now onboard as a marketing director.
In addition to seasonal island ferries, the company provides high-speed commuter service between points on the Raritan Bayshore in Monmouth County, New Jersey and in Manhattan in New York City as well as special event and sightseeing excursions in the New York harbor.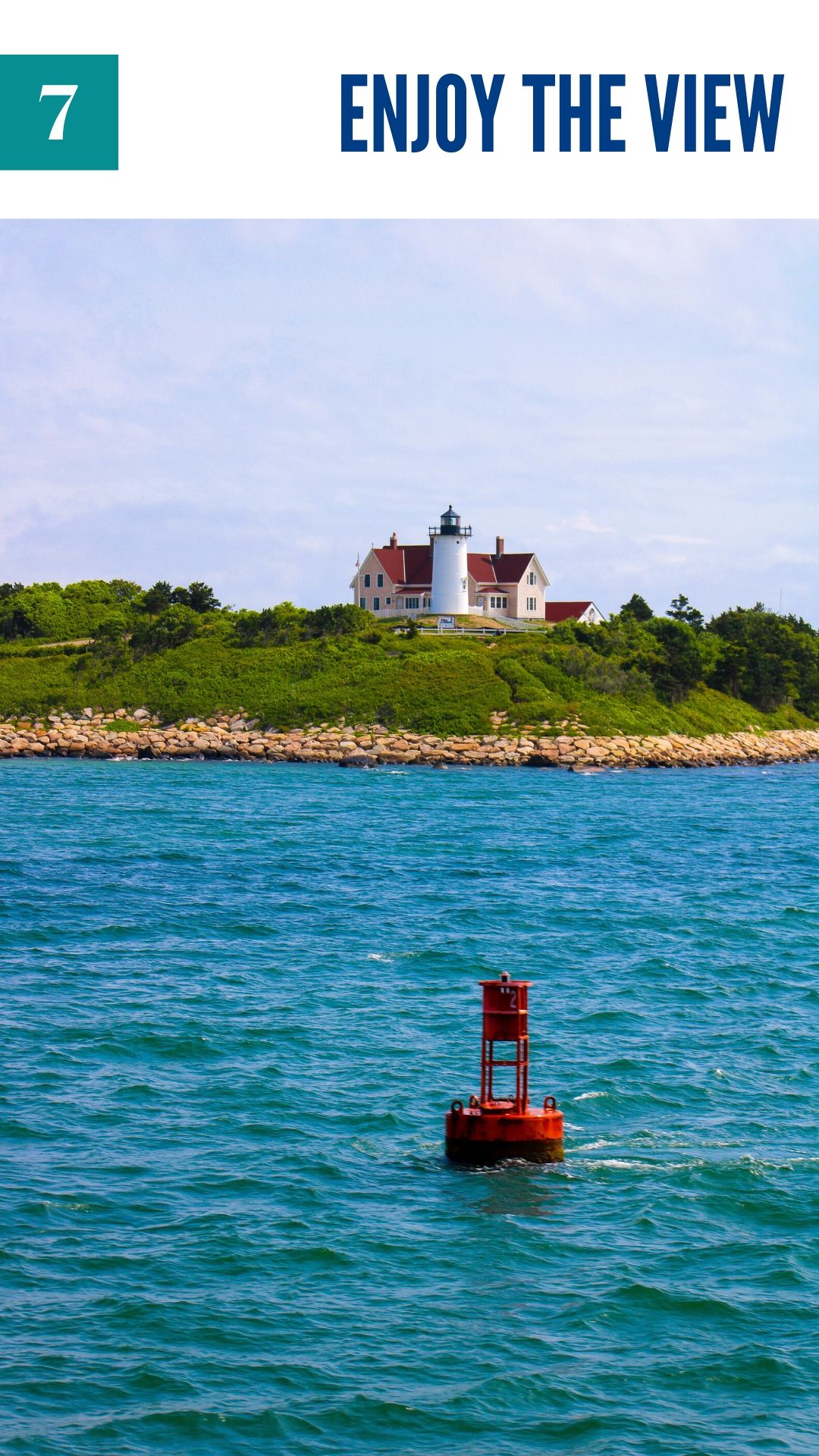 The boat ride to MV and ACK is filled with beautiful sites from port to starboard. The Nobska Light is always a welcome view in Falmouth, and there is no shortage of gorgeous waterfront homes and coves as you cruise through Buzzards Bay, passing through the Elizabeth Islands into Vineyard Sound. If ACK is your destination, there is a small window of just open water views until you see Nantucket Island in the distance. It's just a peaceful and relaxing way to start or end any trip to the islands.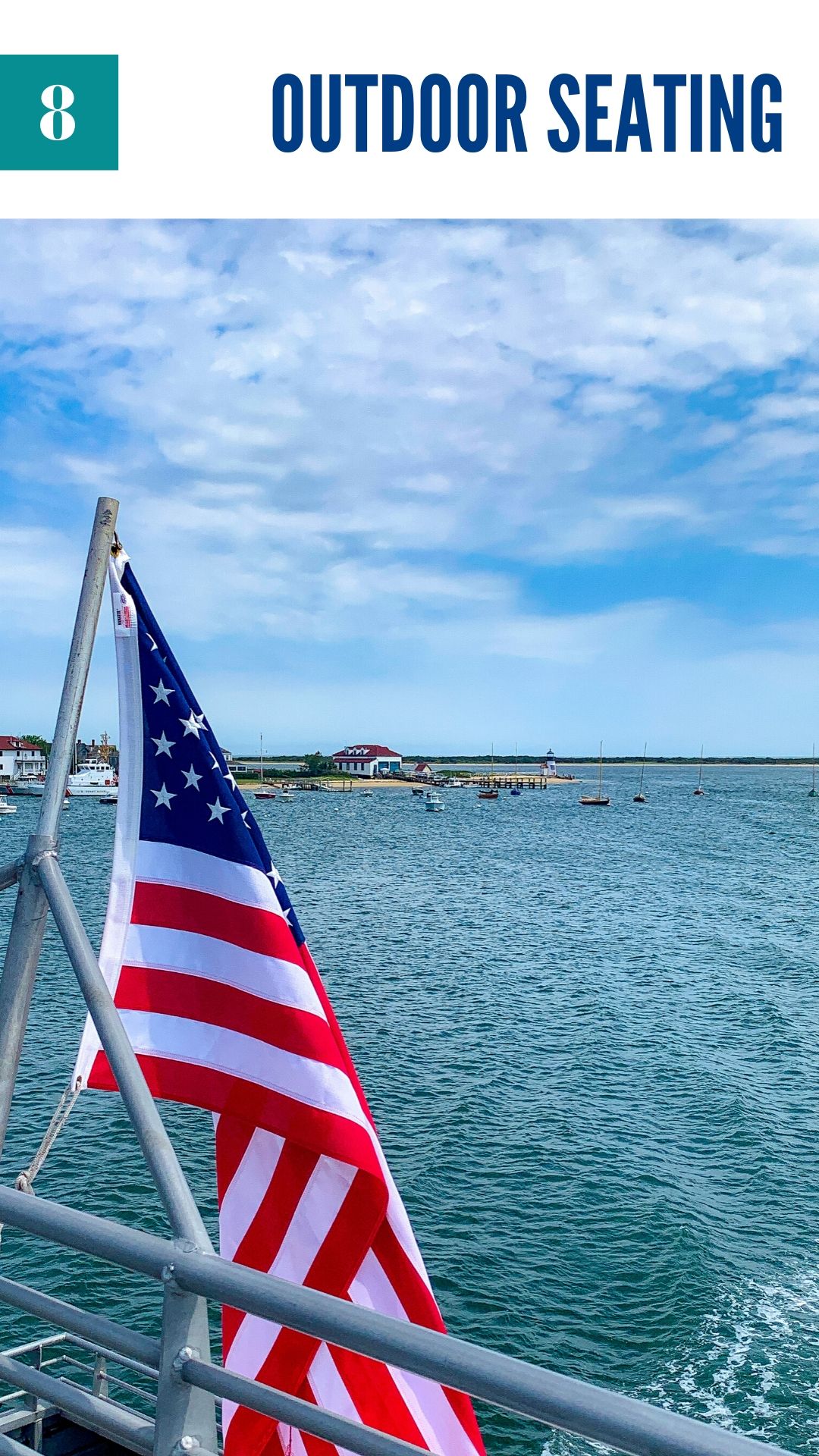 I have been known to sit out on deck even on the coldest of days. For me there is just no other way to enjoy being out on the open water.  And Seastreak offers outdoor seating on their upper decks.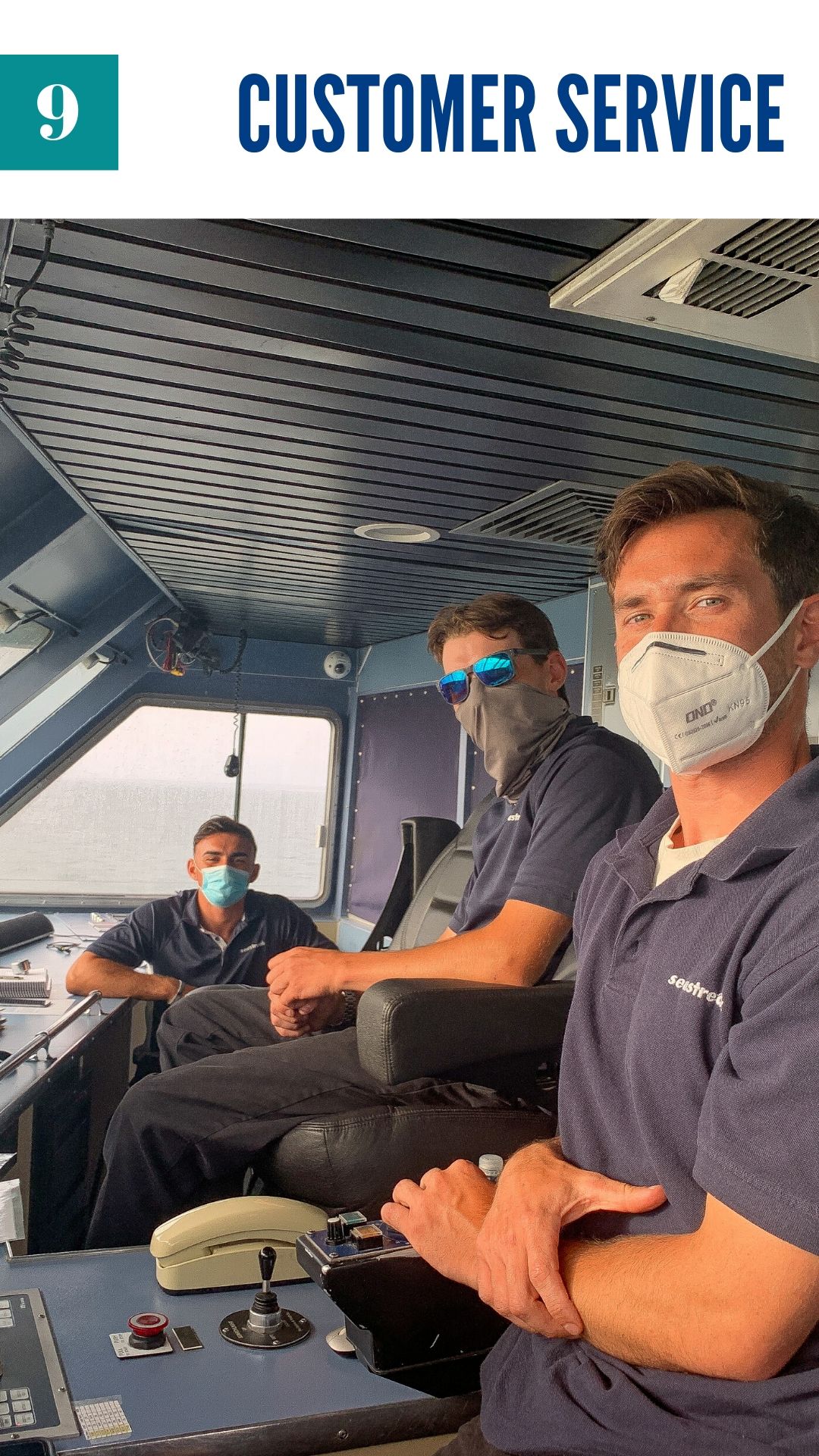 It goes without saying that with all of these great features, it would mean nothing if the customer service and staff were not sea worthy.  But from the minute you pull up to the valet to the minute you get off the boat, there is no shortage of attentive, knowledgeable and courteous staff. I had the privilege to take a quick tour of the wheelhouse to meet the captain and the engineer staff on one of my rides, and the experience and expertise of the crew was very impressive (they also had the patience of saints as I asked a million questions).  I have also met the Barkers and it is clear the example is set from the top. Everyone at Seastreak loves what they do and it makes for smooth sailing every step of the journey.