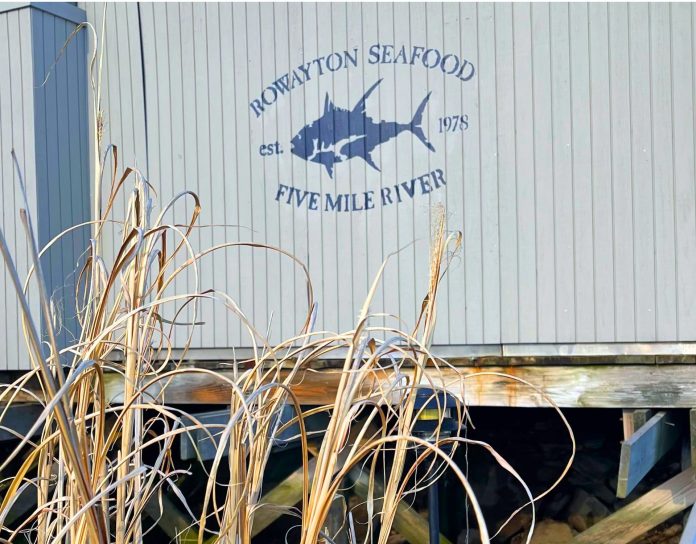 Are you ready for a seafood experience like no other? Look no further than Rowayton Seafood Market & Restaurant in Fairfield County, CT. This waterfront gem is not only steeped in tradition, but it also offers stunning views and delectable seafood dishes.
Imagine dining in an old fishing shack that was once the oldest operating Lobster Co-Op on the Long Island Sound. That's where the market is housed, and it's full of history. Purchased by Kevin Conroy in 1978, it has since grown to include an adjacent restaurant that opened in 1996.
Located on the scenic Five Mile River in Rowayton, CT, this family-run destination is a haven for seafood lovers. Whether you're looking for traditional seafood preparations or a waterfront dining experience, you'll find it here. And if you're out on the water, you'll appreciate the convenient dock and dine option, which is popular with boaters in and around the Norwalk shores.
But it's not just the location and atmosphere that draws people in. Rowayton Seafood Market & Restaurant is known for its award-winning menus. They have received numerous local accolades and recently won "Best Seafood" in Yankee Magazine's "Best of New England" issue. And with seasonal updates to the menu, there's always something new and exciting to try.
Don't let the weather deter you. This restaurant is open year-round, so you can satisfy your seafood cravings whenever they strike. So gather your friends and family, and come experience the best seafood in Fairfield County. With delicious dishes and breathtaking views, you'll keep coming back for more.