• OCEAN EDGE RESORT & GOLF CLUB •
Few New England resorts make as a dramatic entrance as that of the iron gates and drive up the hill to the The Ocean Edge Resort + Golf Club in Brewster, MA on Cape Cod. The signature red roofs of the Mansion and buildings looms as you slowly roll up the long driveway, alongside a picturesque front lawn and manicured gardens. You know the moment you pull up, you are in for a memorable stay.
• OCEAN EDGE RESORT & GOLF CLUB •
The Ocean Edge Resort & Golf Club is a family friendly getaway that offers luxurious accommodations and enough amenities and activities to keep all the guests on the go during their stay.
With a location right along Cape Cod Bay, the resort is split into two distinct areas: The Mansion, a historic, Victorian-style mansion, which was the former estate of the Nickerson family; and The Villages, a collection of cozy villas and condos that that are just steps away from all the resort's activities.
The property spans over 429 acres of land in the sleepy and artistic community of Brewster, MA,  described as the inner elbow of the Cape. It's central location makes it easy to access the entire peninsula easily, but you'll find so much to love and do on the property, it will be hard to find time to explore more!
Guests can choose from multi-level townhouses and spacious two and three-bedroom villas complete with a private concierge, fully stocked kitchenettes, dining and laundry areas, free Wi-Fi, flats screen TVs, patios and balconies, and fireplaces in select rooms. Rooms are spacious and charming with separate sitting areas, furnished balconies or patios, and roomy bathrooms.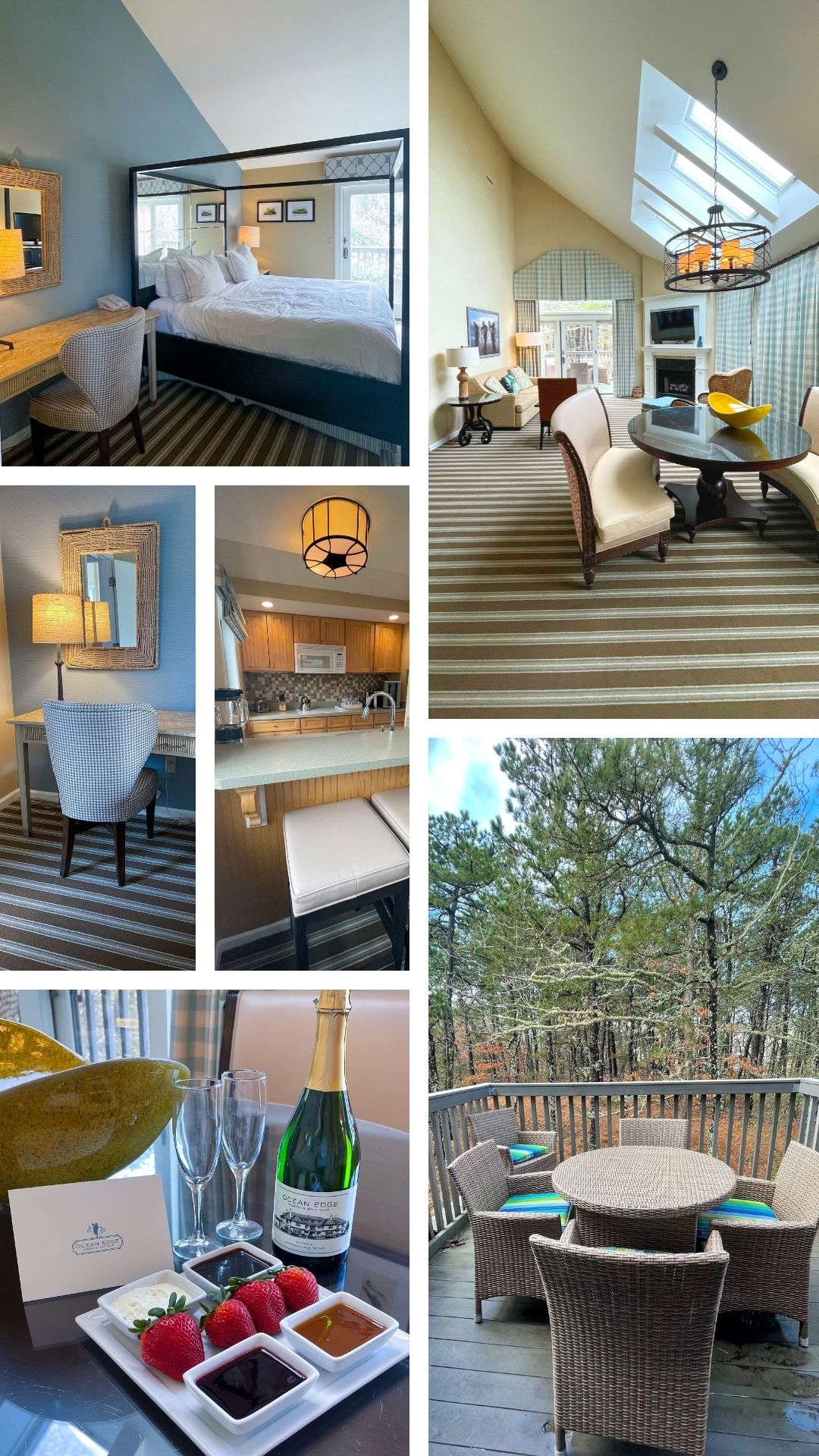 • OCEAN EDGE RESORT & GOLF CLUB •
Once you're checked in there is no shortage of activities to choose from.  Resort features are split between two properties. There are several indoor and outdoor pools, tennis courts, fitness center, kid's activities, bike and paddle board rentals, and easy access to the Cape Cod Rail Trail for great walking and biking trails.
But it's the 18-hole Jack Nicklaus Design golf course that is the highlight of the resort's activities. The course has its own putting green, clubhouse, Golf Pro Shop and Linx Tavern.
Back on the Mansion side, the beautiful private Bay Pines Beach is one of the resort's greatest assets. A short walk down the private trail will brings you down the beach of overlooking the warm and gentle Cape Cod Bay, where low tide is always a great spot for kids to play in the tidal pools and the sunsets are absolutely breathtaking. During season, guests are offered full beverage and food service in addition to a chair and a towel on the sand and you can reserve a spot to have your own bonfire complete with s'mores in evening.
• OCEAN EDGE RESORT & GOLF CLUB •
When it's time to eat, there other several on-site restaurants and bars. The Ocean Terrace is a fun outdoor spot with gorgeous views of Cape Cod Bay. During the height of the season this balcony is hopping with a sophisticated summer crowd. Sip or savor a delicious meal under the stars.
For something a little more casual, Bayzo's Pub has a classic English pub feel with dark wood furniture, brown leather chairs, and red brick accents. They often play live music and offer sports viewing on the TVs around the bar. 
Breakfast is offered in The Roscommon Room, a turn-of-the-century style wooden room inspired by County Roscommon, Ireland – home of the property's matriarch, Mary Merrigan Corcoran. And no stay at the resort is complete without a drink and snacks at the Beach Bar overlooking the beach at sunset during the warm summer months.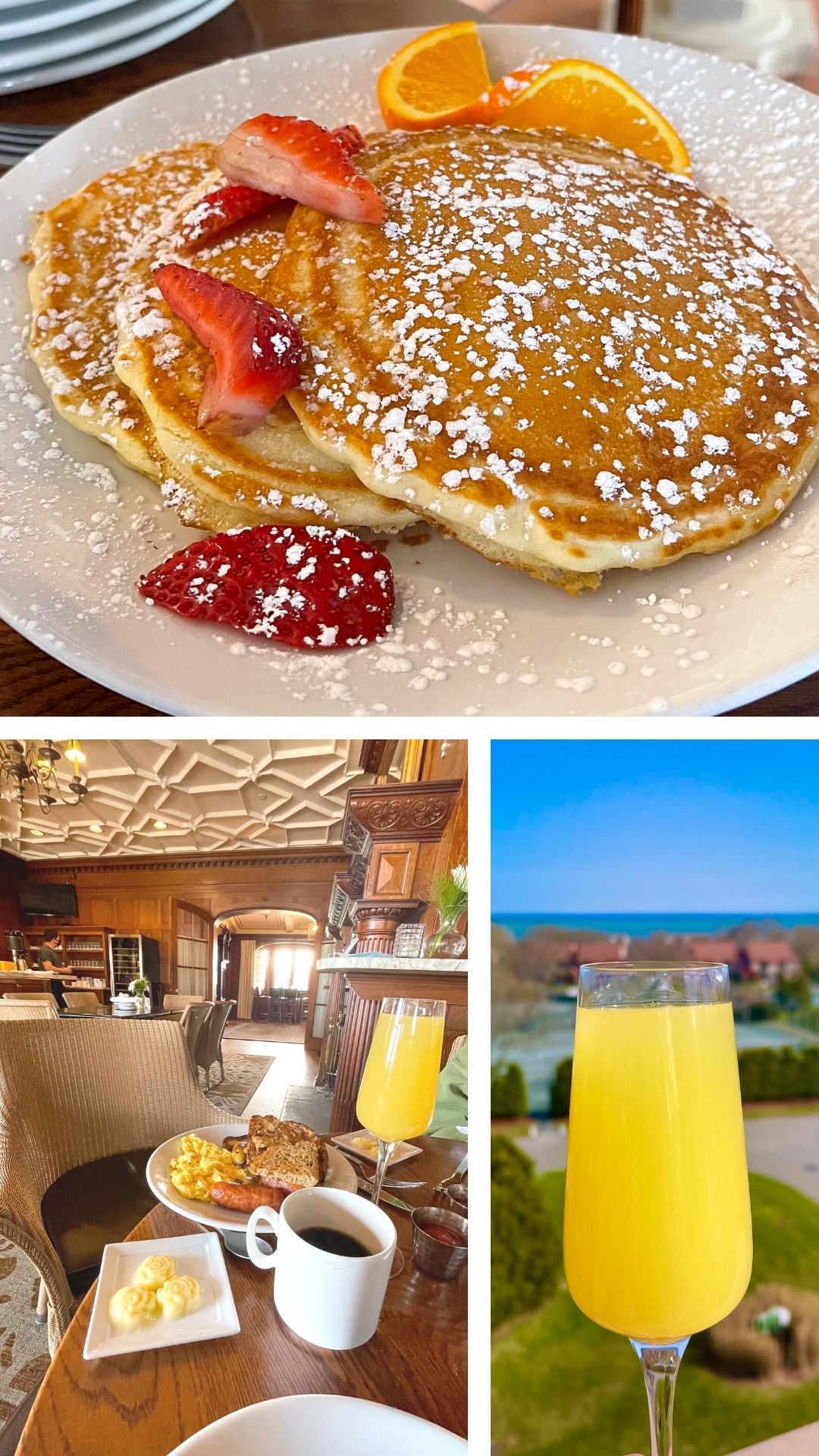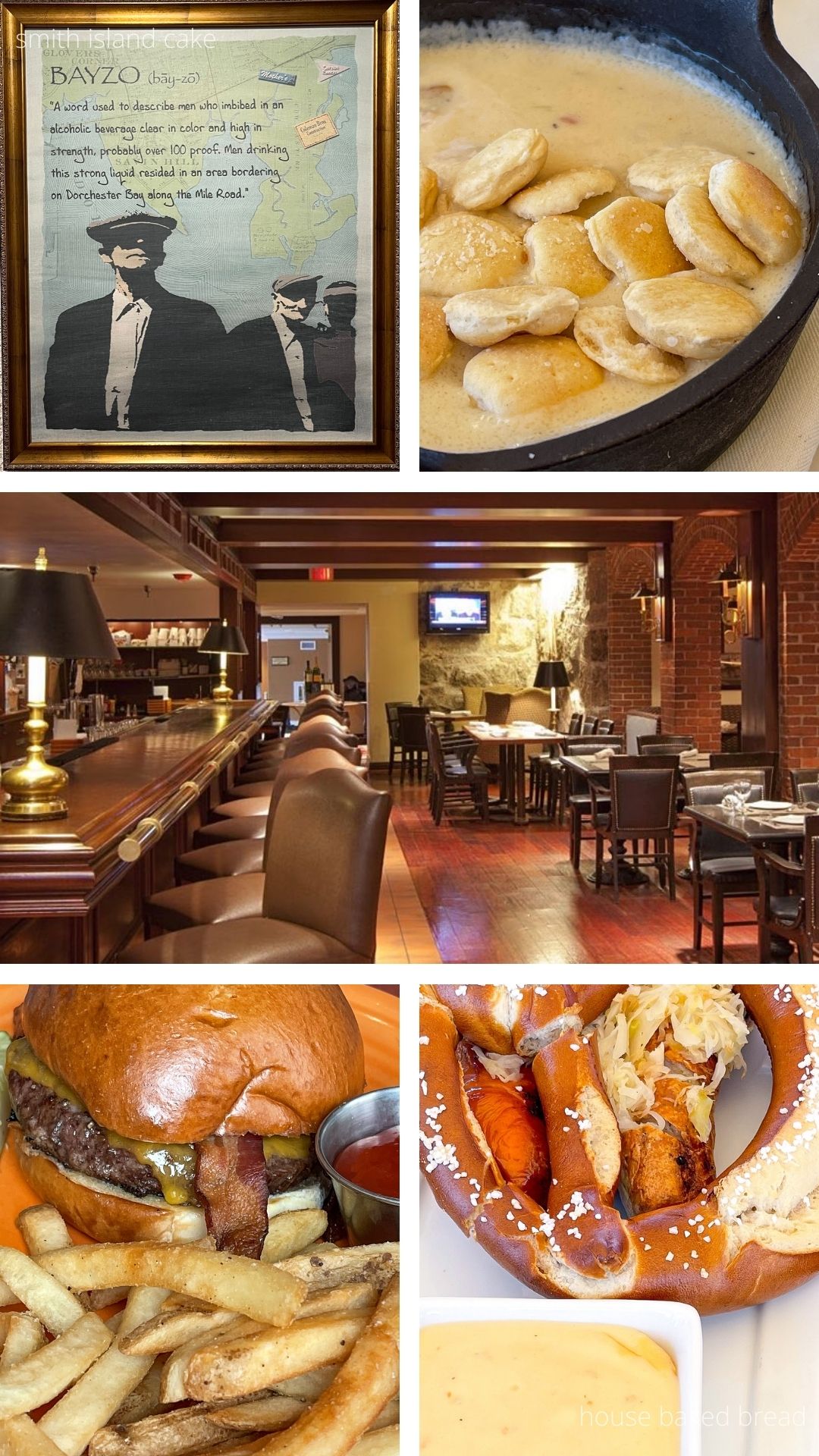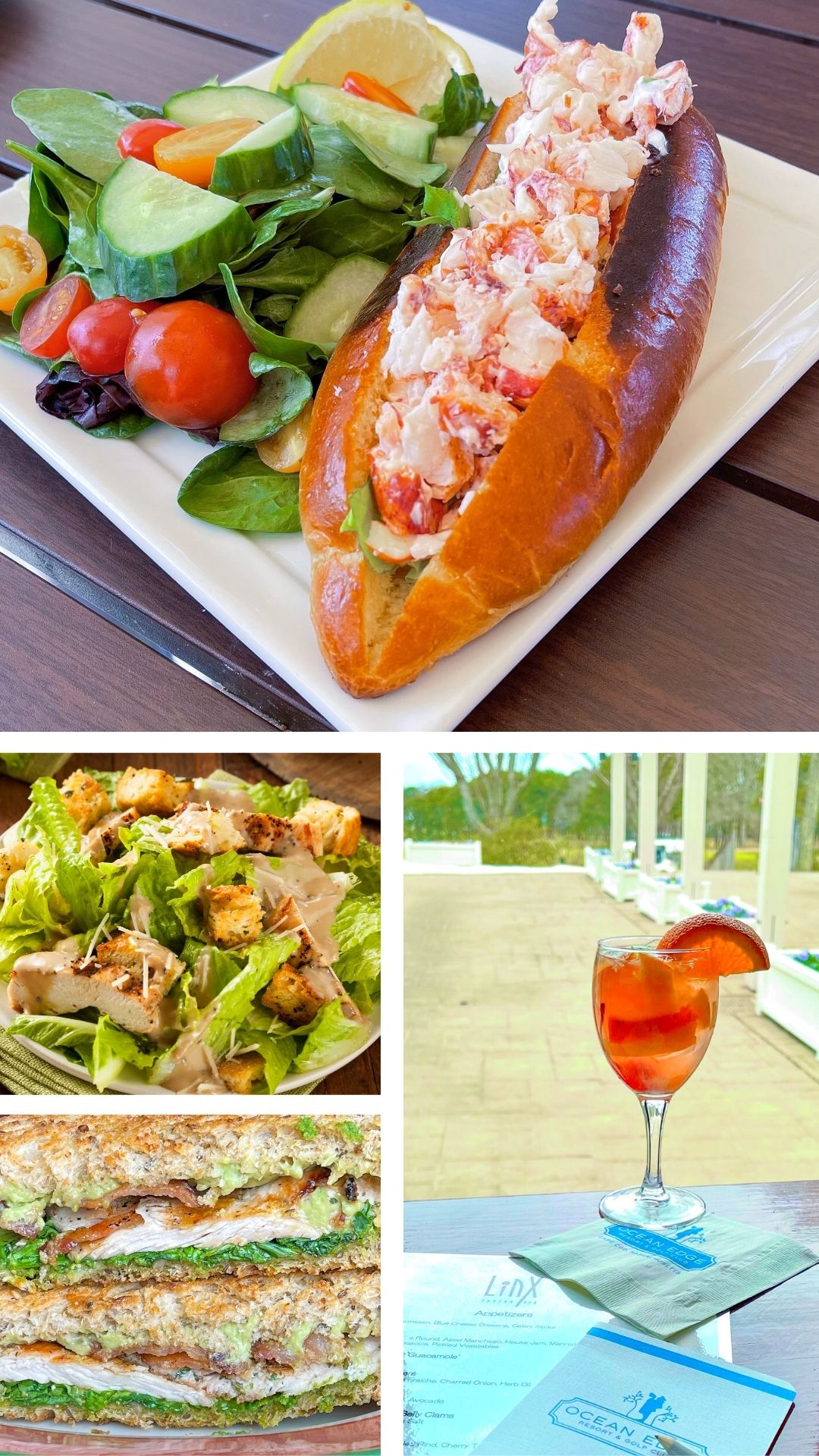 • OCEAN EDGE RESORT & GOLF CLUB •
There are plenty of cute art shops and galleries to browse in town and no trip to the area is complete with a stop at The Brewster General Store. Built as a church in 1852, the building was converted to general store in 1866. Locals enjoy fresh coffee, donuts and pastries, and during season The Brewster Scoop is open next door for ice cream. Inside is a unique assortment of merchandise including penny candy, t-shirts and sweat shirts, jams and jellies, greeting cards and kitchen gadgets, linens and many other unusal gifts from the past and present. It's a fun look at the past while shopping in the present.
• OCEAN EDGE RESORT & GOLF CLUB •
While the resort has plenty of things to keep you busy, there is much to see and do in Cape Cod and the central location of the resort allows easy access for exploration. Head twenty minutes south to Hyannis, twenty minutes east to Chatham, or about 40 minutes north to Provincetown's vibrant streets and gorgeous dunes and beaches. One of our favorite cape towns, Orleans, is just down the road, and if you're looking for surf and ocean waves, Nauset Beach is just 15 minutes away. Of course if you have the time, you can enjoy a day trip to Martha's Vineyard or Nantucket at several ferry ports including Hyannis and Woods Hole.
With local travel having a moment, there is no better road trip than a New England one. Whether you're looking for a great place to plan a family vacation or looking for a romantic getaway, The Ocean Edge Resort & Golf Club beachfront resort in Brewster has everything you need to feel right at home while you experience all that Cape Cod has to offer.