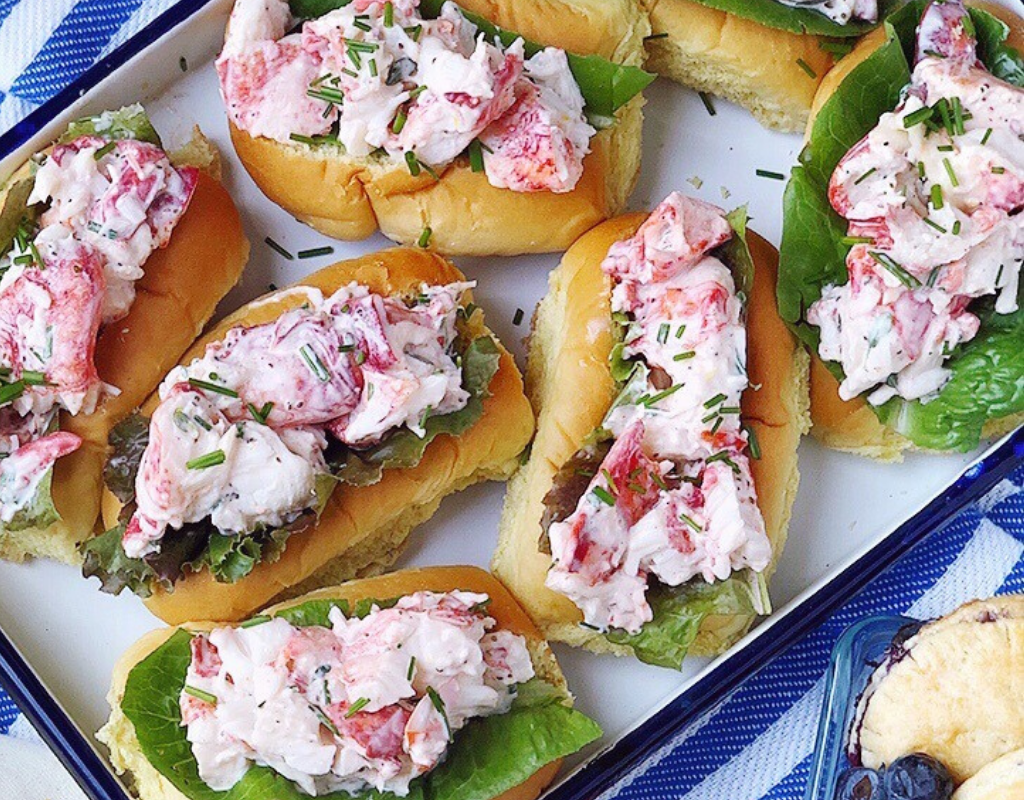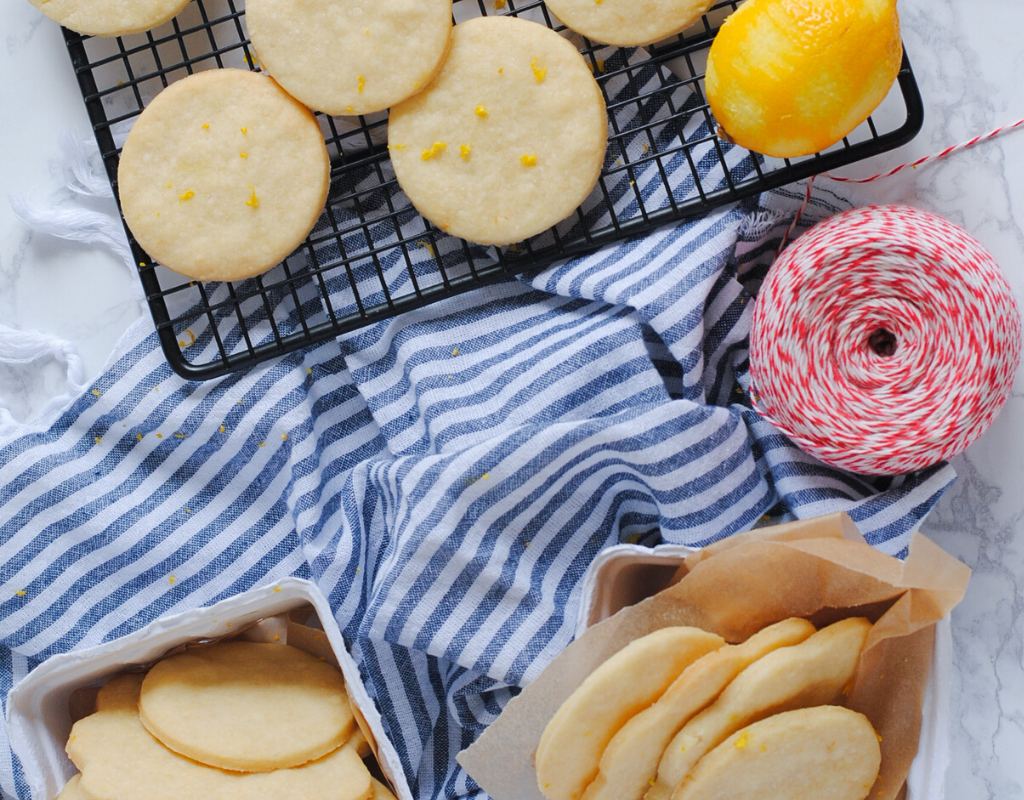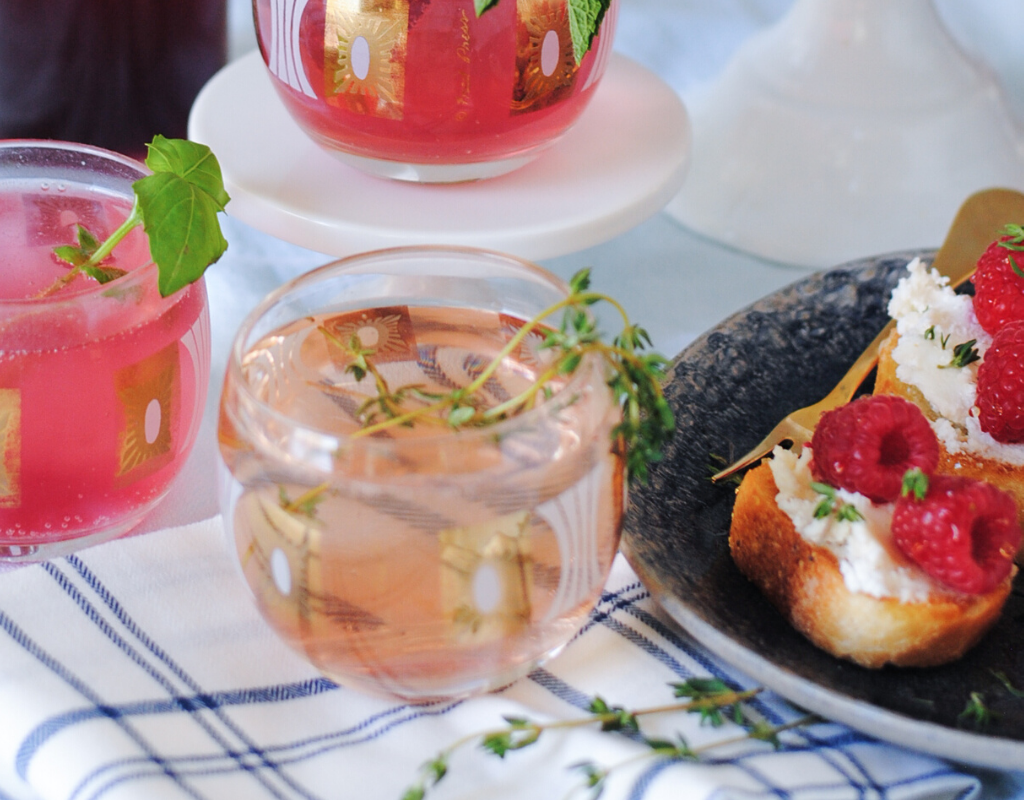 Kate Bowler had been blogging for over a decade when she was inspired to write and publish her first cookbook celebrating her expertise playing hostess at her home in coastal New England. You'll find seasonal party ideas and menus for a classic clambake, fall harvest gatherings, holiday celebrations, and many other occasions to gather friends and family year round. New England Invite is brimming with family-friendly recipes, make-ahead tips, personal stories, and all the tools you need to make entertaining at home an effortless and festive event. Here she shares a great summer lunch menu that could fit any fun occasion.
Lemon Thyme Lobster Rolls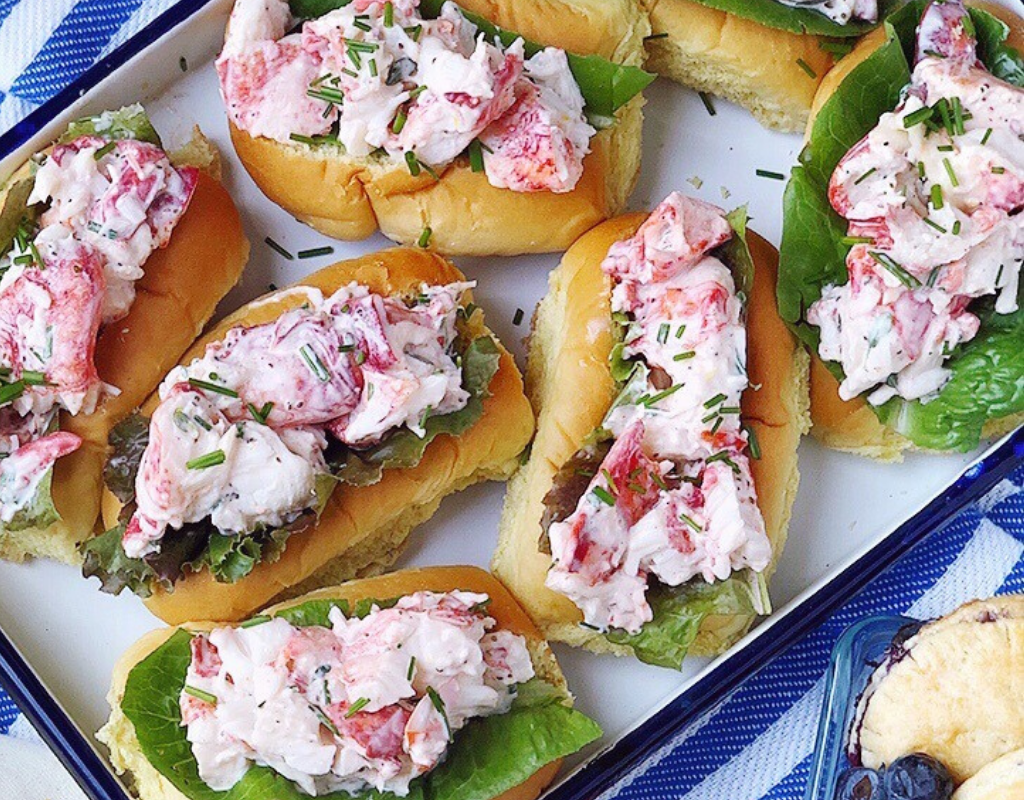 Serves: 12 Mini Rolls

Ingredients
1 lb of Fresh Lobster Meat
1⁄4 Cup of Mayonnaise
1⁄4 Tsp. of Dijon Mustard
1 Tbsp. of Lemon Juice
2 Tsp. of Lemon Zest
1⁄2 Tsp. of Celery Seed
1⁄4 Tsp. of Old Bay
2 Tbsp of Fresh Lemon Thyme, removed from stems
1 Tbsp of Fresh Chives, minced (plus more for garnish)
Fresh Cracked Black Pepper
Lettuce, for serving Small Buns, for serving
Instructions
1. In a bowl, combine mayonnaise, dijon mustard, lemon juice and lemon zest. Stir in herbs and spices: celery seed, old bay, lemon thyme and chives.
2. Fold in lobster meat until the dressing mixture coats all of the lobster pieces; season well with cracked black pepper to taste and chill until ready to serve.
3. To assemble the lobster rolls, divide the lobster mixture into 12 small buns filled with lettuce. Garnish with more fresh chives and cracked pepper to taste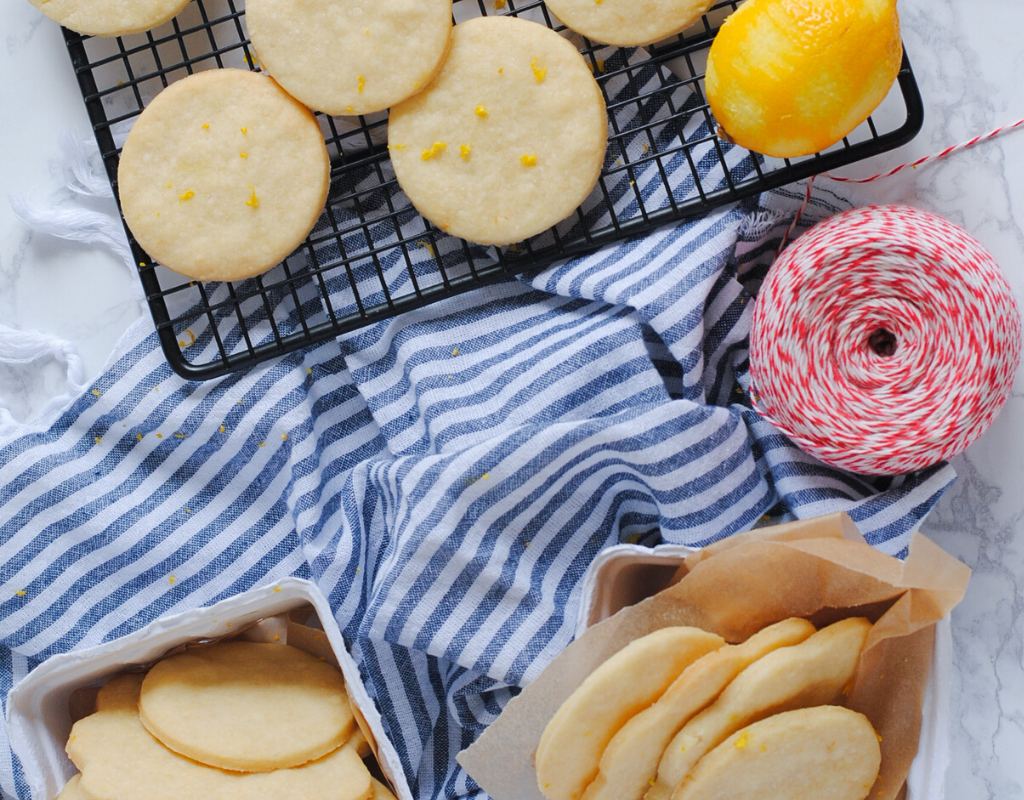 Serves: 24 Cookies

Ingredients
2 Tablespoons of Fresh Lemon Juice
2 Tablespoons of Fresh Lemon Zest
2 Cups of Butter
1 Cup of Sugar
4 Cups of Flour
Instructions
1. Preheat oven to 350°F.
2. Combine fresh lemon juice, lemon zest, butter and sugar in a bowl.
Beat with a hand mixer until light and fluffy.
3. Sift in flour to the butter mixture and stir to fully combine the ingredients.
4. Use your hands to pack the dough together into two balls, and cover in plastic wrap before refrigerating for 20 minutes.
5. After the dough chills, place it on a floured work surface and using a rolling pin to roll out the dough into ½" thickness.
6. Stamp the dough with your desired cookie-cutter shape, and transfer to a parchment paper lined cookie sheet.
7. Bake the cookies at 350°F for 11-12 minutes, watching the color of the cookies closely until they just start to turn a light golden color.
8. Remove the cookies from the oven and let them rest for 2-3 minutes before transferring to a wire cooling rack to cool completely.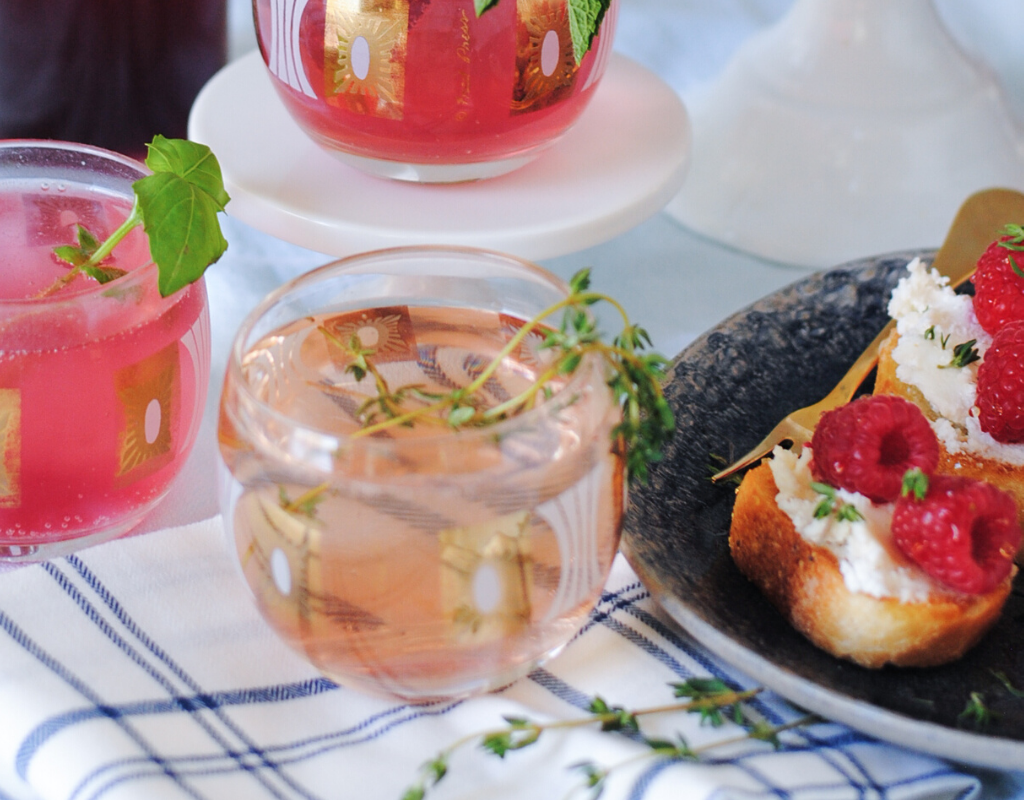 For Blueberry Lemon Simple Syrup
½ Cup of Blueberries
¼ Cup of Fresh Lemon Juice
1 Tablespoon of Lemon Zest
½ Cup of White Sugar
½ Cup of Water
For Raspberry Mint Simple Syrup
¾ Cup of Raspberries
½ Cup of Fresh Mint Leaves
½ Cup of White Sugar
½ Cup of Water
For Strawberry Thyme Simple Syrup
¾ Cup of Strawberries, stems removed
6-8 Fresh Thyme sprigs
½ Cup of White Sugar
½ Cup of Water
1. Combine ingredients in a small saucepan and simmer for about 20 minutes, until reduced by half.
2. Remove from stove and strain remaining herbs and berries out of the liquid.
3. Use a small funnel to transfer the syrups into glass containers and chill until ready to use.
4. Pour syrups over chilled sparkling wine or unflavored soda water to make berry-flavored cocktails. Garnish with additional berries and herbs.