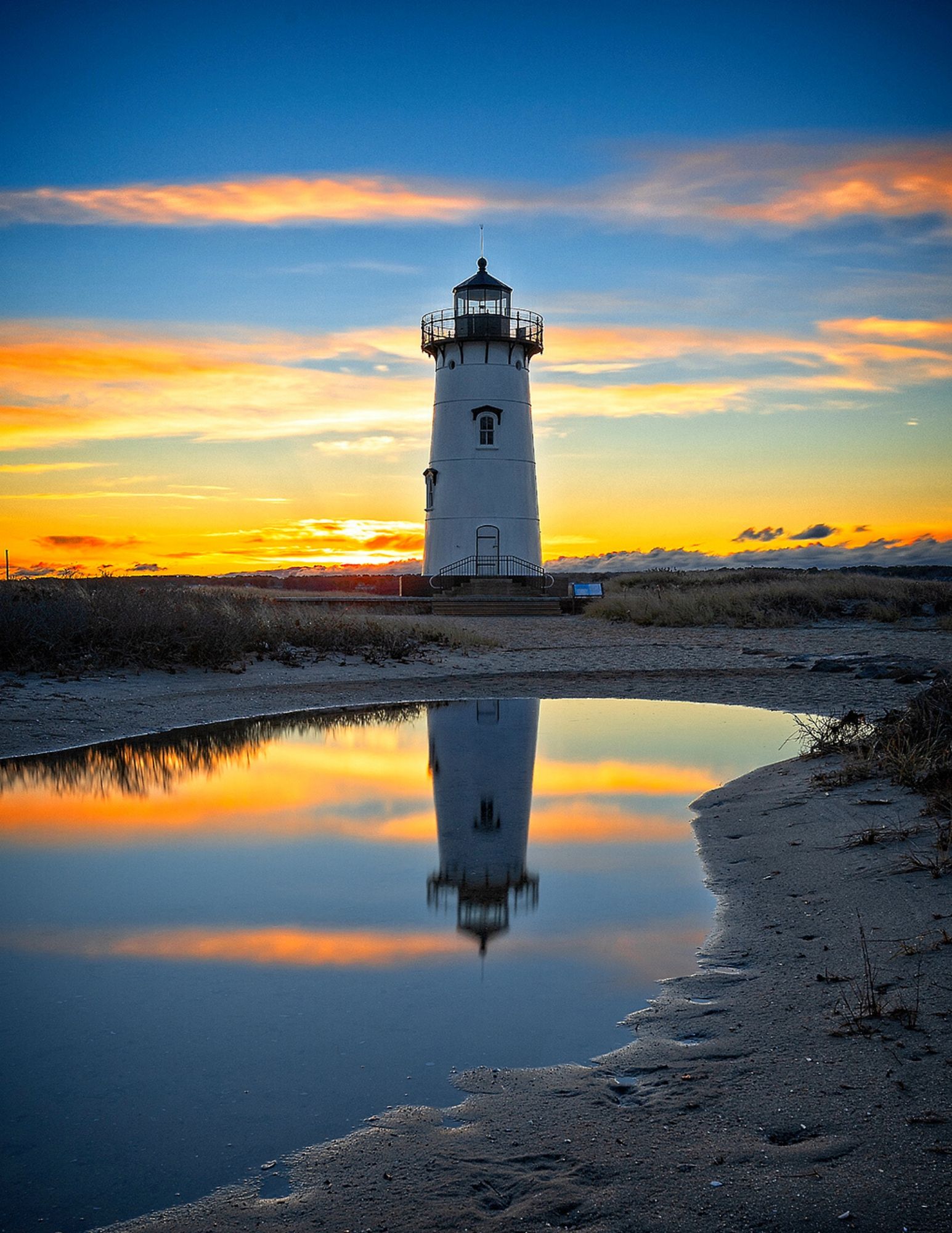 Without a doubt, Edgartown Harbor Light is the most photogenic lighthouse on Martha's Vineyard.  This iconic lighthouse offers everything that a photographer could want. Sunrise and sunset from every angle with a ton of space, plus the added option of seriously good astro-photography.  It hosts a beautiful red light that looks outstanding in your nighttime photos. If you have a drone, the view is extra special.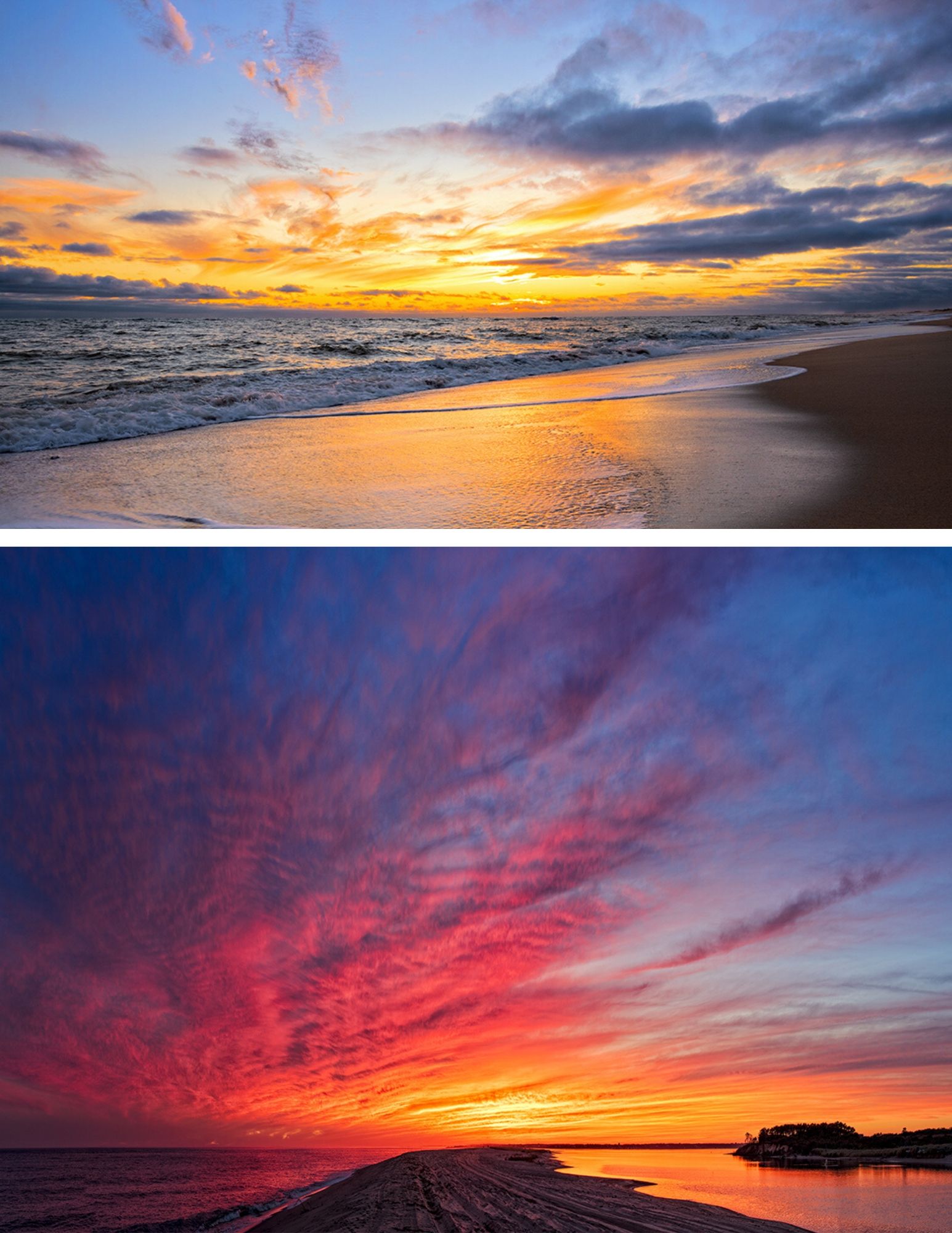 South Beach is one of the more popular beaches on Martha's Vineyard.  A public beach that offers free parking is a welcome spot on a resort island where most things aren't so cheap.  When the weather is calm, the waves come up very smooth on the beach. If smooth water across the sand photos are your thing, this is THE go to spot on Martha's Vineyard.  The waves come up very consistent and you can make magic with the camera. I think it's important to note that the sunrise and sunset on South Beach occur between early October through mid March each year.  Outside of this timeframe the sunrise and sunset will occur over land, not on the water.
This is really something you need to see sooner rather than later.  This amazing structure has seen terrible erosion over the last 5-6 years, and if we have a few more years of bad winter storms it will be gone.  If you are going to get one beach photo on Martha's Vineyard, this is the one you want. You will hold a photo of an iconic structure that future generations will only know existed from pictures.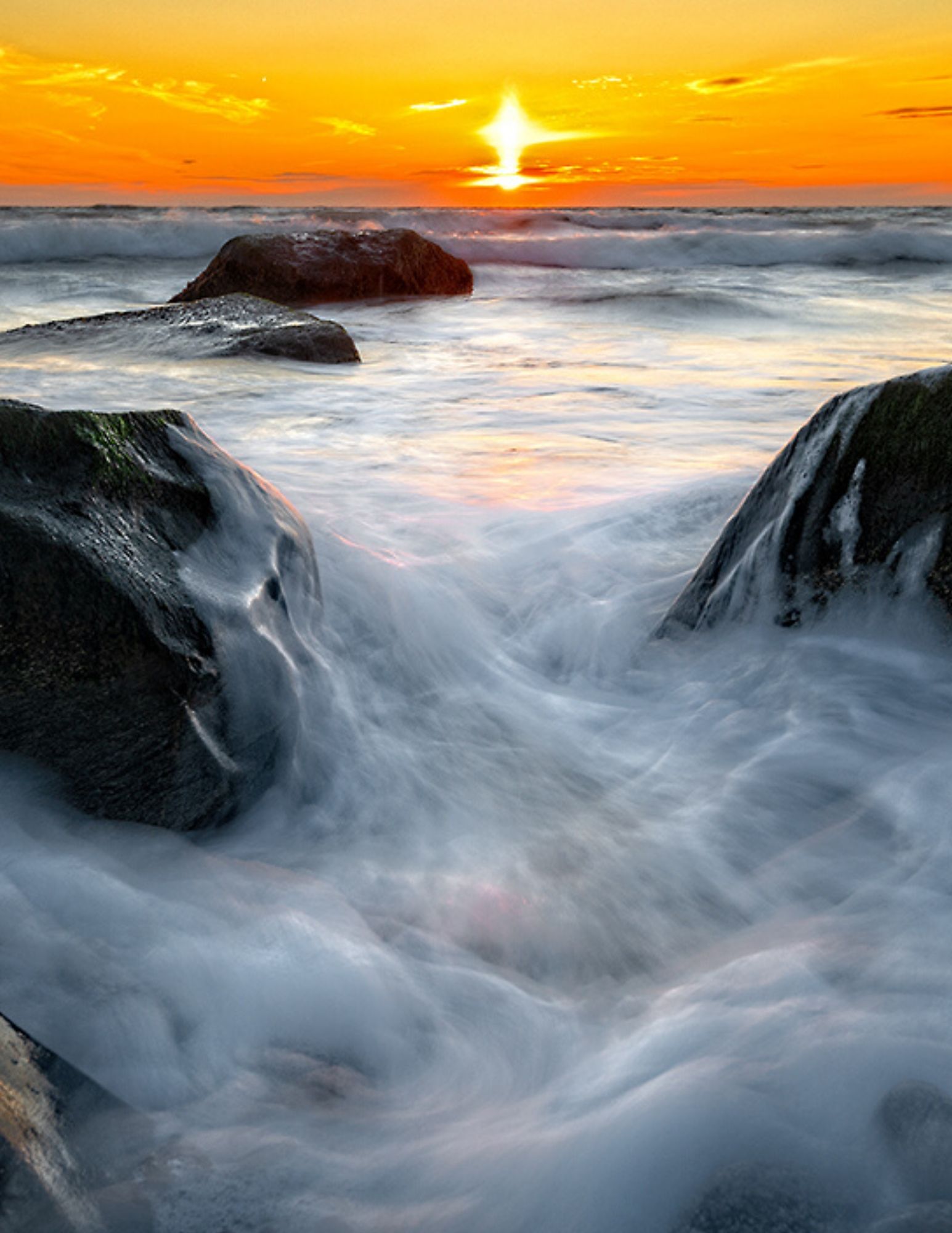 I can't say enough great things about this place.  If you are a beach scene fanatic, this is the only place on Martha's Vineyard that you need to go, specifically for all the rocks!  You can get the most amazing sunset scenes at Moshup, it has scenery like no other place on island. You definitely can't shy away from the clay cliffs.  It's important to note that you will only get sunset shots here, and you can get them year round.
Menemsha will always be one of the biggest names on Martha's Vineyard.  I can't tell you how many times I go there and drop in to see Stanley at the Menemsha Fish Market.  Stanley has the best chowder and lobster bisque. You eat there and then you jump over to the jetty for some of the best sunsets you will see on Martha's Vineyard.  To see the sunset over the water on Menemsha, you need to drop in between April 15th and September 1st.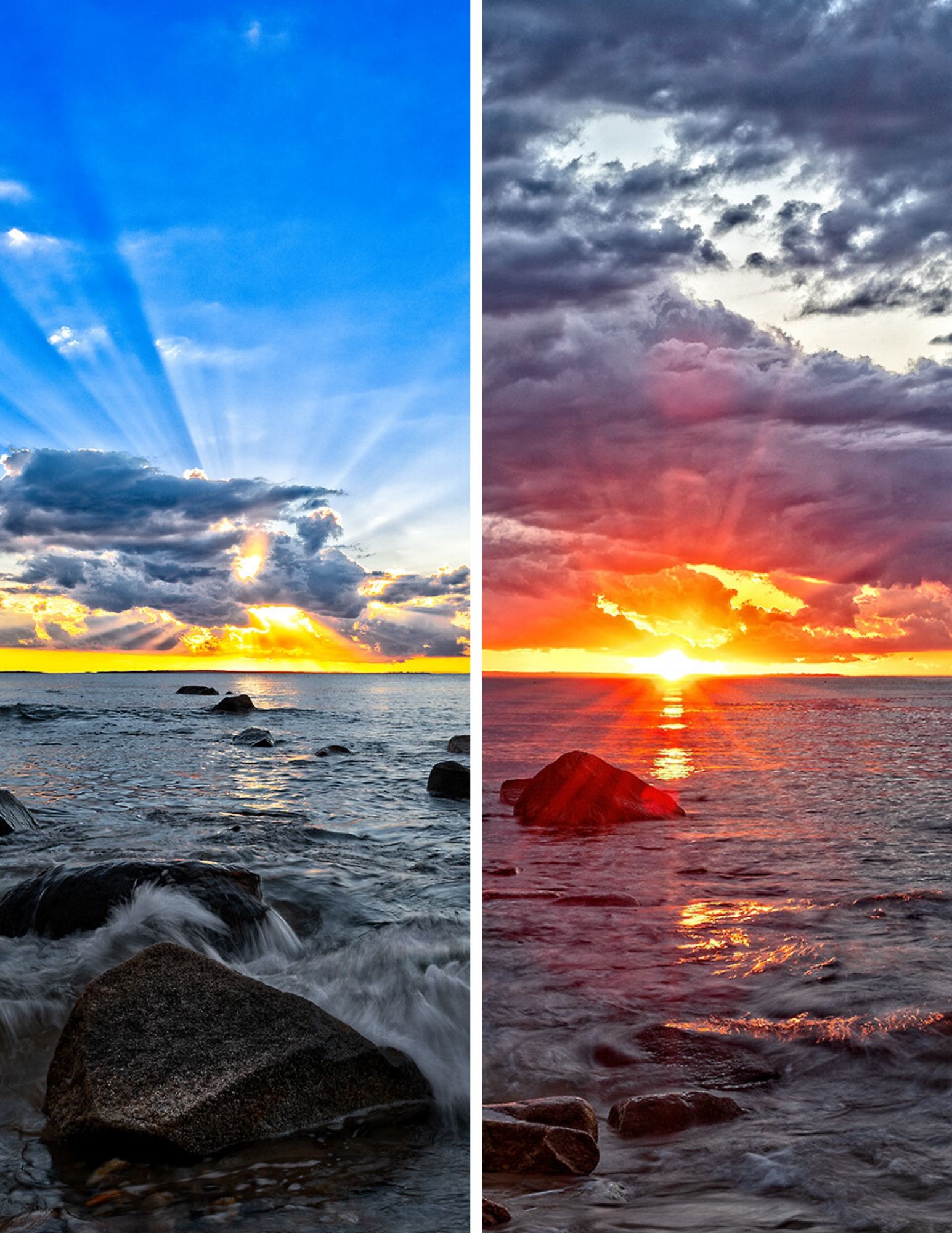 This is one of the best kept secrets on Martha's Vineyard.  Most people don't know about it, and most people don't visit it. When you park, you have about a ¾ mile walk down to the ocean.  Please keep in mind that you have a major walk back to your car! This spot is not handicap friendly, it's downhill all the way and a major uphill hike all the way back.  All that aside, the sunset view here is incredible. You can view this sunset on Martha's Vineyard ALL YEAR LONG. You will lose some view early and later in the year, but the sun always sets over the water at Great Rock Bight.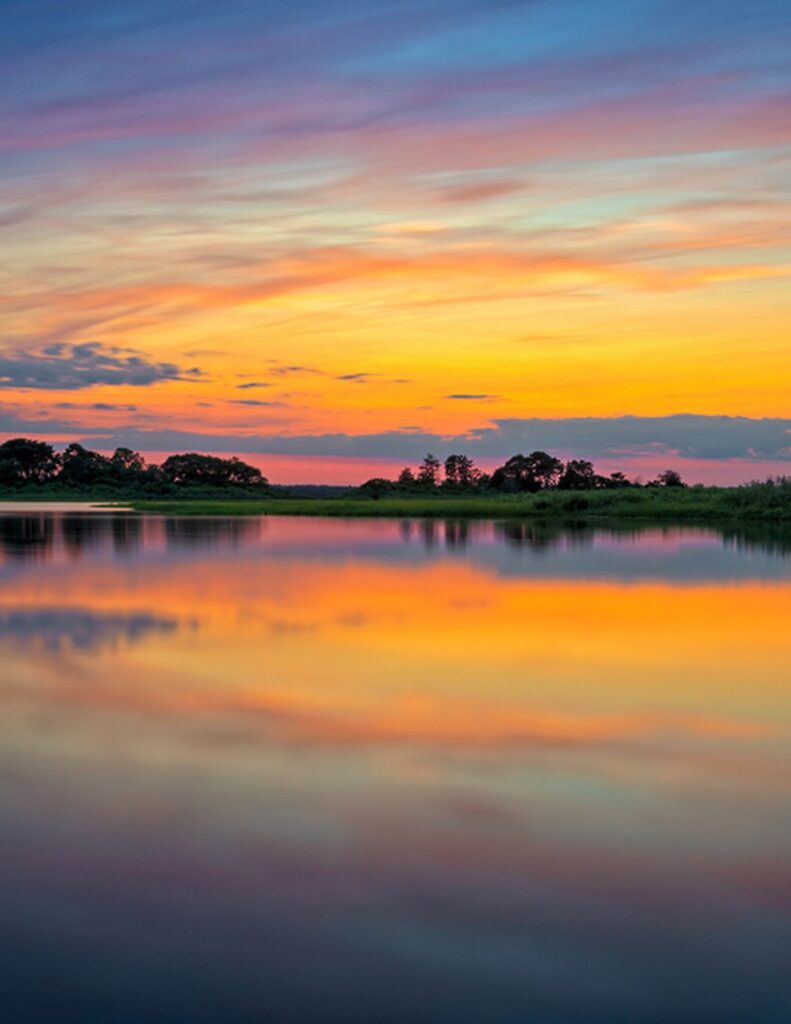 I think subconsciously this is probably my favorite spot to shoot on Martha's Vineyard.  "Senge" is not a sunrise location to shoot, but it's an incredible sunset location that offers more shots than you will know what to do with.  If you want a water sunset on Martha's Vineyard, Sengekontacket offers ridiculous views, especially when the water is calm. The best reflections I get on MV are on Senge.  Your shots can span through Edgartown down to the Jaws Bridge, then all the way into Oak Bluffs. What an iconic spot.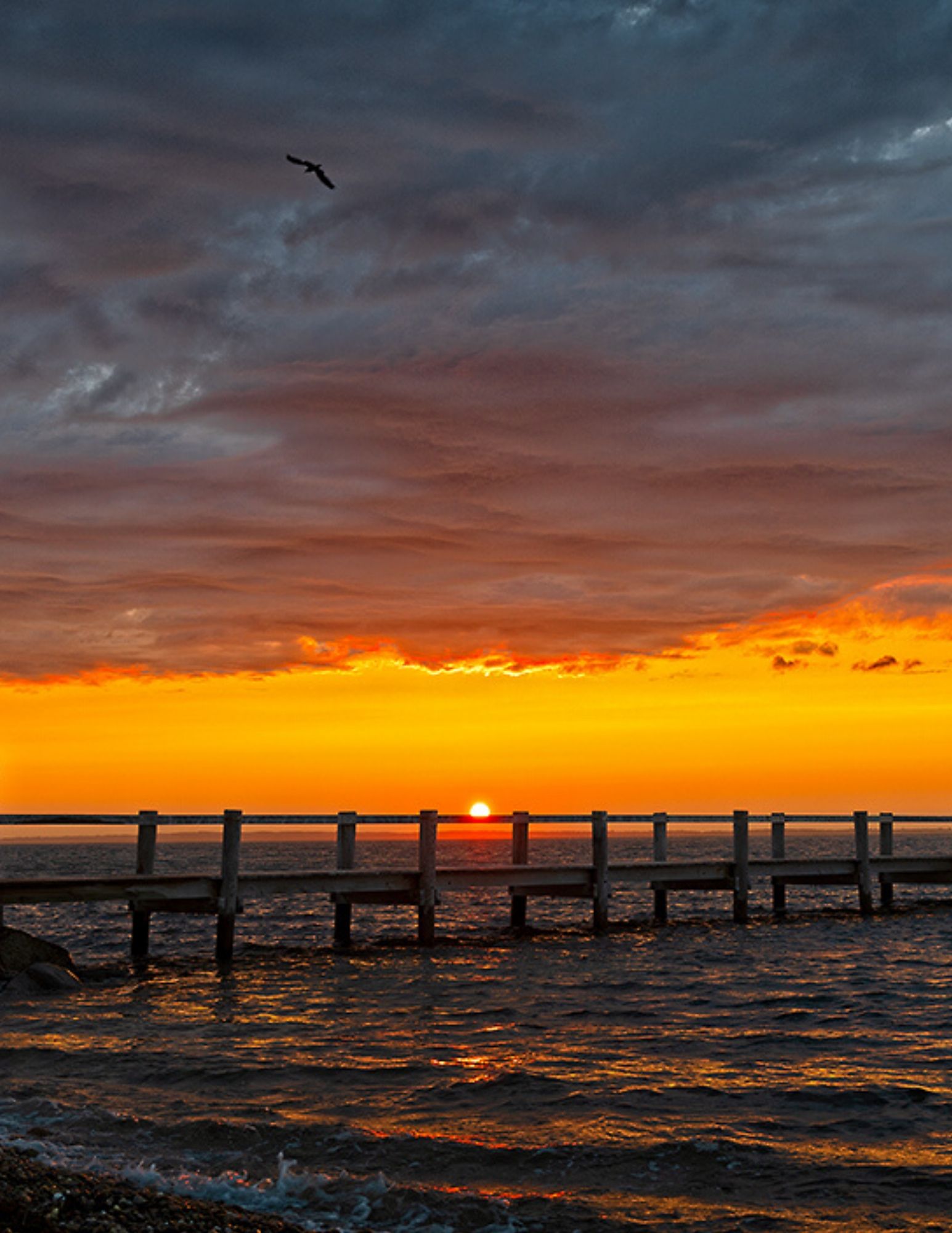 I really love West Chop on Martha's Vineyard.  This spot offers so much shooting it's absolutely ridiculous.  Let's start with the shooting months – You can get the sunset over the water from February 1st through November 1st.  Outside this range you won't get a sunset over the water.  West Chop offers so many different views depending on where you are.  You can go high from the overlook or down low on the beach looking across the dock.  This is definitely a spot you can't miss. I hope you can use some of these images for inspiration.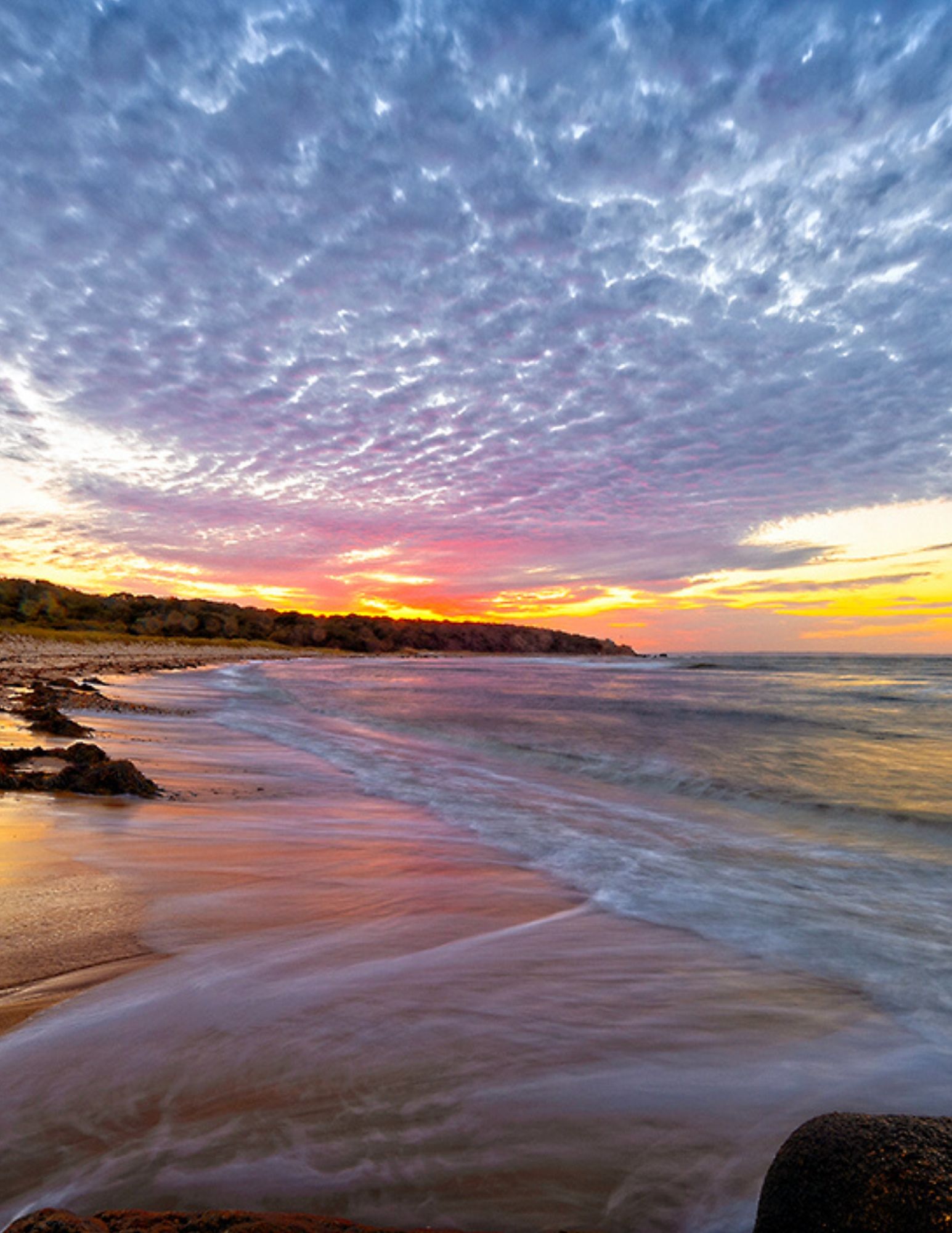 I have gotten beautiful sunset photos at Lambert's Cove.  Don't go there for sunrise, there are no water views. There is somewhat of a walk to get to the beach, but you will find that it's absolutely worth it.  If you can play the tides right or if the water is warm enough, you can cross the inlet to James' Pond and go further down the beach for some even more unique views for your sunset on Martha's Vineyard.  Note – In the summer months the parking is "resident only" until 6pm. Lucky for you the sunset in the summer isn't until 8pm. The parking lot is fairly small so if you can have someone drop you off that would be best as it's very crowded in the summer.  The views for sunset across the water are available year round.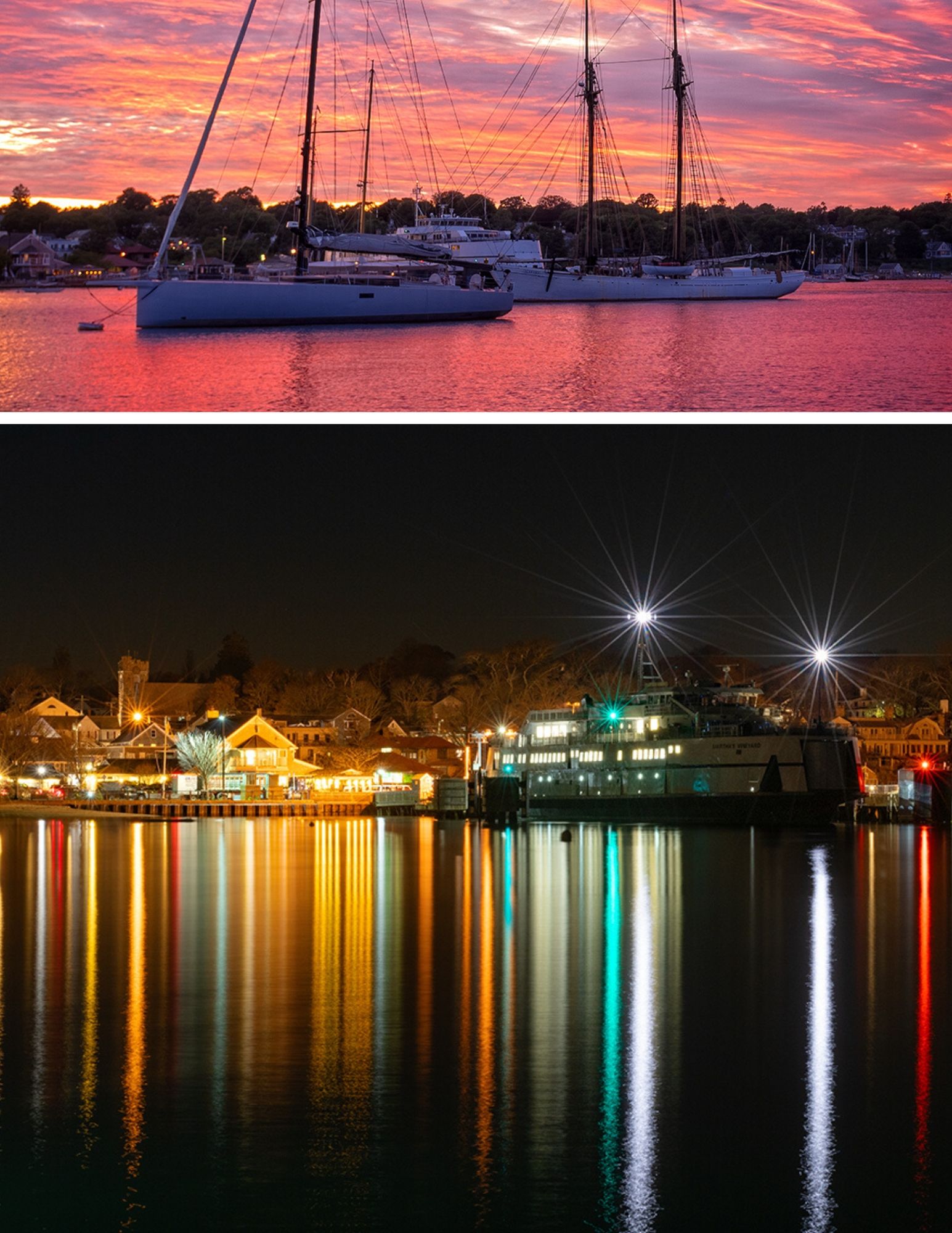 I love this spot so much. There are several spots to shoot for Vineyard Haven: Eastville Point Beach is one of the more popular spots that is accessible to everyone and free.  Other spots along Beach Road are not free, but they offer some good stuff.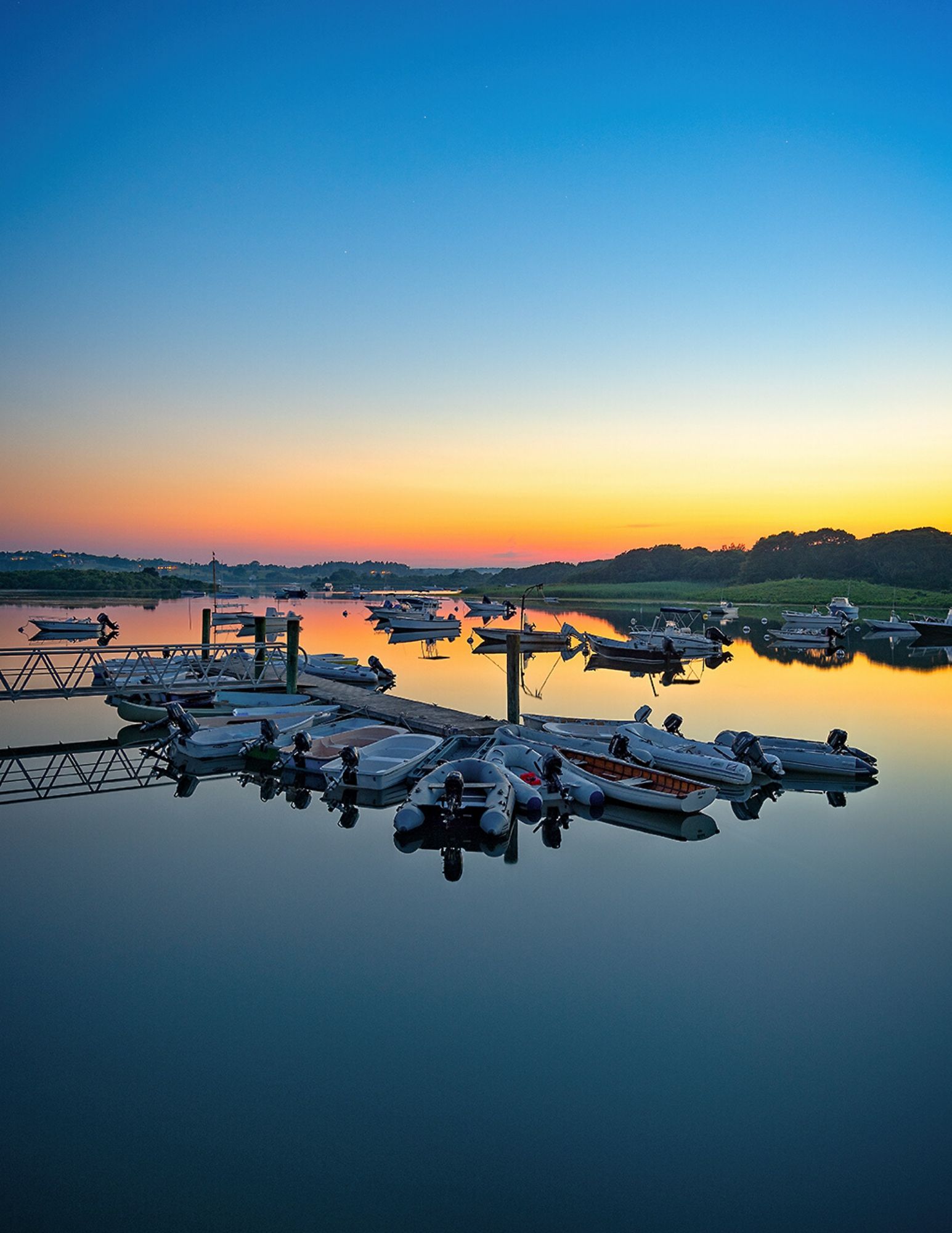 I have to believe this is the most underrated spot to shoot photos on all of Martha's Vineyard.  This is a really quick view as you cross a bridge through Chilmark. 99% of the people drive right on through. The other 1% see this absolutely incredible view, and the smart ones take out their camera.  Some of my best photos have occurred here and you will only get them in the summer months. You need to shoot for April 1st through October 1st for the best photos across the magic spot.  If we narrow it down make it 07/01-09/01.