• BETTINI RESTAURANT AT THE HARBOR VIEW HOTEL •
When we found ourselves on Martha's Vineyard for our 20th Wedding Anniversary, it was an occasion we wanted to celebrate with a romantic and memorable setting.
The Harbor View Hotel in the town of Edgartown sits majestically at the end of North Water Street, and has a front row seat to Edgartown Harbor Light, one of the main attractions of the island. But it is the 130 year old iconic hotel, recently renovated from head to toe, that steals the show. We started our evening on their legendary harbor facing porch with a celebratory cocktail as the sun began to set.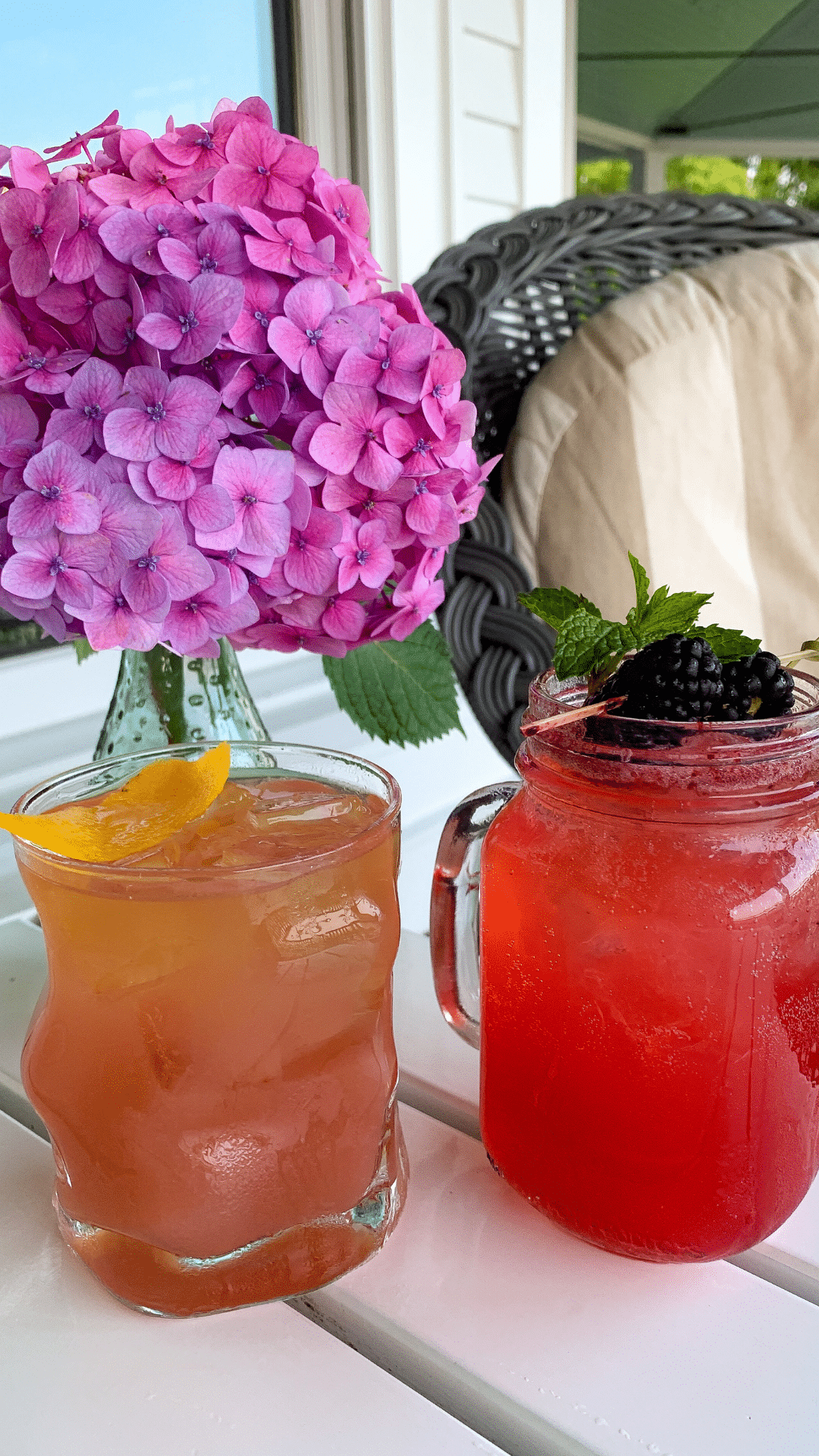 • BETTINI RESTAURANT AT THE HARBOR VIEW HOTEL •
Once inside the decor of the restaurant has an incredibly sophisticated feel against the contrasting coastal setting. But it's also very chic without being stuffy and we grabbed a seat by the windows so we could enjoy the view for our entire dinner. 
We began the meal with a starter course of local oysters, complete with a trio of peppercorn & tarragon mignonette, fresh horseradish cocktail sauce and MV sweet reaper hot sauce (very aptly named!)
Next came a robust Maine Jonah crab cake with green apple and celery salad and chilled orleans cream.  We could have ended a meal there but the entrees were too tempting – a grilled tuna with taragon over a watercress salad for him and a filet over potato puree and vegetables for her.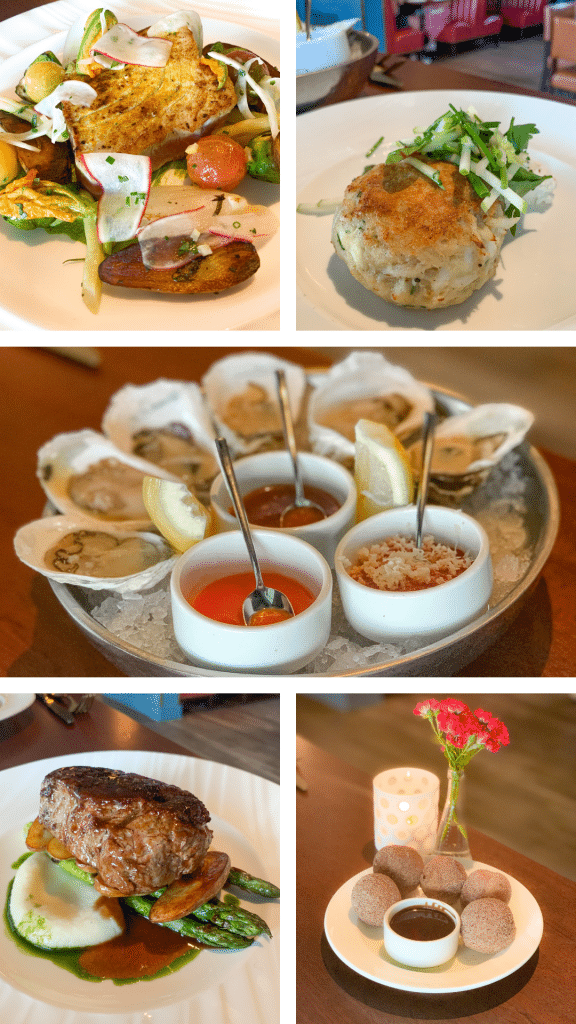 • BETTINI RESTAURANT AT THE HARBOR VIEW HOTEL •
It was not easy but we managed to save just enough room for dessert and were treated to a simple but absolutely mouthwatering plate of sugared donut muffins with chocolate dipping sauce. The absolutely perfect ending to a milestone marking meal. 
On the way out we were rewarded with a gorgeous sunset colored lighthouse and view worthy of another 20 years.  Cheers!