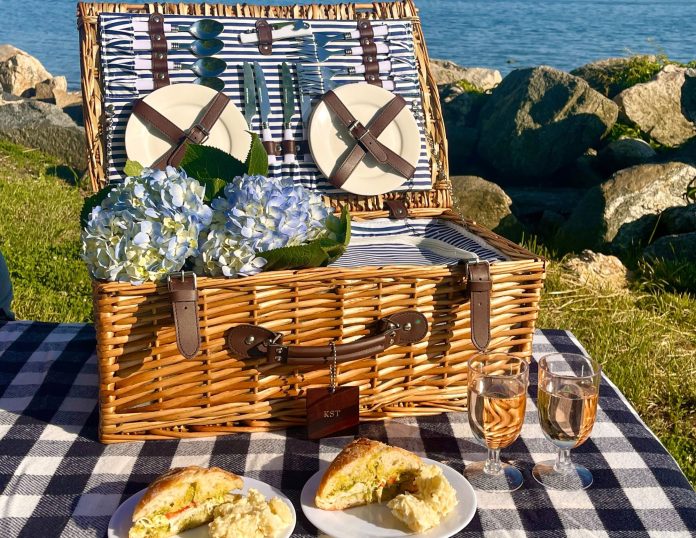 Nothing says summer more than a beachside picnic.  It's time to get outside and enjoy all the sun and fun that summer nights have to offer. The elegant and chic picnic collection from Mark & Graham helps make packing a delicious and easy to prepare meal the perfect way to get out and enjoy it all.  
From the personalized baskets and portable wine table, to the beanbag toss game that added a spirited (and competitive!) atmosphere to our dinner. The collection is one that will have us enjoying meals by sunset all summer long.
Watch our video below and then scroll down for shopping info and printable recipes, including our easy 5-step MV Sea Salt Potato Salad, that uses the delicious Lemon Verbena Dill seasoning from our favorite island salt farm on Martha's Vineyard.